Charlie lays out an overview at the top players from each position for the 2018 NFL Draft. For further information, check out our in-depth analysis of
2018 NFL Draft Prospects by Position
.
By Charlie Campbell.
Send Charlie an e-mail here:
draftcampbell@gmail.com
Follow Charlie on Twitter
@draftcampbell
for updates.
This page was last updated
March 8, 2018
. Follow me
@walterfootball
for updates.
Position Review: Safeties
Safety Class
Early-round talent: A-
Mid-round: B+
Late-round: B+
Overall grade: A-
2018 prospects vs 2017
Minkah Fitzpatrick
Jamal Adams
Malik Hooker
Derwin James
Jabrill Peppers
Budda Baker
Ronnie Harrison
Justin Reid
Marcus Maye
Marcus Williams
Terrell Edmunds
Justin Evans
Obi Melifonwu
DeShon Elliott
Jordan Whitehead
Jesse Bates
Last year there was a phenomenal class of safeties. There was excellent talents available from the early rounds into the mid-rounds. This year's class isn't quite as good, but this is a solid class of safeties with quality talent available for all three days of the draft.
In merging these classes, Fitzpatrick is on a par with Allen and Hooker. James could go in the teens like Hooker. Peppers and Baker were better prospects than Harrison or Reid. Edmunds would go behind second-round prospects like Maye and Williams. DeShon Elliott, Jordan Whitehead and Jesse Bates could go lower than Evans and Melifonwu, but I think the trio of Elliott, Whitehead and Bates could end up being better pros than Evans and Melifonwu.
Safest Pick: Minkah Fitzpatrick, Alabama

This was an easy pick with Fitzpatrick. As a safety, he looks like a special player with the ability to be a true single-high safety in the deep part of the field. Fitzpatrick has great instincts and is extremely smart to always put himself in good position to make a play or save his defense from a bust. Fitzpatrick is extremely versatile with the ability to play nickel corner over slot receivers, cover tight ends in man, and be the deep free safety center fielder who protects the deep part of the field. He also can function as a strong safety and be the eighth man in the box. With this talent to help a defense in so many ways, Fitzpatrick is a safe pick to turn into a quality contributor in the NFL.
My track record here is pretty good. Hooker was tremendous before his rookie season was robbed by an injury. Ramsey is a stud, albeit at corner. Collins and Clinton-Dix are both good safeties, while Vacarro is a solid player, but not overly impressive.
2017:
Malik Hooker
2016:
Jalen Ramsey
2015:
Landon Collins
2014:
HaHa Clinton-Dix
2013:
Kenny Vacarro
Biggest Bust Potential: Ronnie Harrison, Alabama

This was a tough decision because no safety stood out to me with bust potential. I chose Harrison because he could be selected in the top-60 picks, but I see some issues to his game when studying him. Harrison is a good run defender who has the athletic skills to cover, but he has issues covering receivers in man coverage. He gets lost in coverage and can really struggle in man on slot receivers. That was given a clear example by Clemson's Hunter Renfrow really abusing Harrison in the past. I don't think that Harrison will be a bust, but he could be a limited player as a strong safety who has to be protected in coverage.
My track record here is solid. Eric Reid is the blemish since he has turned into a quality NFL player. Reynolds and Holliman didn't work out. Thompson hasn't impressed, but it is too early to render a real judgement on him. Peppers struggled as a rookie but has time to turn things around.
2017:
Jabrill Peppers
2016:
Darian Thompson
2015:
Gerod Holliman
2014:
Ed Reynolds
2013:
Eric Reid
Safety Rankings by Attributes
Man Coverage:
NFL prototype: Earl Thomas, Seahawks
Minkah Fitzpatrick
Terrell Edmunds
Derwin James
Jordan Whitehead
Justin Reid
Jesse Bates
Ronnie Harrison
DeShon Elliott
Recap:
The NFL is a passing-driven league, and safeties with the ability to play some man coverage are a hot commodity. Many safeties are too stiff to match up against a slot receiver, a tight end or a receiving running back. Offenses seek out those mismatches, so good safeties have some man-coverage ability.
Fitzpatrick has the speed, athleticism, and flexibility to play some slot cornerback. He can walk down to defend slot receivers or tight ends. He is a natural defender in space with excellent feet. Fitzpatrick is very adept at lining up in the slot, and also has played outside corner in the past. With his versatility, Fitzpatrick is a mismatch eraser who is very good in man coverage.
Edmunds is an underrated safety in the 2018 NFL Draft, and one of the special things he can do on the field is play some man coverage. He lined up and did well against slot receivers. Edmunds prevented separation and challenged those receivers. He has the talent to contribute some man coverage as a pro.
James has the skill set to play man, and he showed well in at times. Other times, he had issues in coverage. With some coaching, James could end up being a safety who also contributes in man. Whitehead is similar in that he looked good at times while being underwhelming in others. He has potential but will need work.
Reid started out the 2017 season well at playing man coverage on slot receivers, but he had struggles toward the end of the year. USC really went after him and exploited him in man coverage. For the NFL, Reid would be better off playing man sparingly.
Bates did mostly zone coverage in college. He does have the skill set to be able to contribute some in man coverage. Elliott is good in coverage, but could have issues with the speed of pro receivers in man coverage. Harrison has the physical talent to play man, but he allows too much separation and should be protected from doing that in the NFL.
Zone Coverage:
NFL prototype: Eric Weddle, Ravens
Minkah Fitzpatrick
Derwin James
Jesse Bates
Justin Reid
DeShon Elliott
Terrell Edmunds
Jordan Whitehead
Ronnie Harrison
Recap:
The ability to play well in zone coverage is a must in the NFL. There are teams that weigh this heavier than others due to scheme. Zone safeties need to be intelligent and cover a lot of ground while playing disciplined and instinctive football. They have to be able to pick up receivers who work through the short and intermediate part of the field. None of these safeties looked bad in zone, and all of them were good in the system.
Fitzpatrick is the best and is tremendous in zone coverage. He used his instincts to read a quarterback's eyes, pick up receivers in the deep of the field, cover a ton of ground, and make some clutch open-field tackles. Fitzpatrick never gets caught out of position and is reliable as the last line of defense to prevent big plays downfield.
In the middle of the field, James is quick and physical with the instincts to make plays. He should be a real asset as a zone safety in the NFL.
Bates and Reid are very good in zone coverage. They have reaction skills that are strong. Both cover a lot of ground because of quickness and instincts. They possess the speed and athletic ability to help defend the deep part of the field.
Elliott and Edmunds are very good in zone coverage. Whitehead will make some instinctive plays and read a quarterback's eyes. Harrison is sound in zone coverage and is a hard hitter who is a true enforcer in the middle of the field.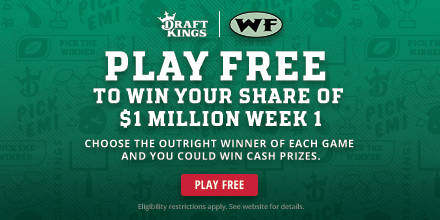 Run Defense:
NFL prototype: Landon Collins, Giants
Ronnie Harrison
Derwin James
Justin Reid
Terrell Edmunds
Minkah Fitzpatrick
Jesse Bates
Jordan Whitehead
DeShon Elliott
Recap:
The NFL doesn't have as large of a need for the big, physical safeties of the '80s and '90s who were mini-linebackers. Still, coaches want safeties who are good tacklers and run-defenders who are capable of playing in the box. There are a number of solid run-defenders in this draft class. In fact, all eight of these safeties have shown the ability to be quality run defenders.
James and Harrison are excellent run defenders. Both of them could grow and get consideration to play linebacker given their abilities to hit and tackle. Harrison was superb as the eighth man in the box for Alabama. He is a tough run defender who is physical, strong, and quick to the ball. James attacks the ball-carriers and can lay some serious wood. He has the size to take on big backs and speed to fire downhill. As a tackler, James was generally very good and makes a lot of stops, but he did have a few painful missed tackles during his final season at Florida State. James has a better skill set, but those missed tackles are why I have Harrison rated ahead.
Reid and Edmunds are physical safeties who function well as the eighth man in the box. Both of them are reliable tacklers and are tough defenders.
Fitzpatrick has very good diagnosis and read-and-react skills to get him in position to make stops. He is a good tackler in the tackle box and downfield. For the NFL, Fitzpatrick could use 5-10 pounds of muscle to help tackle the big pro backs.
In 2016, Bates was an excellent run defender for Wake Forest with 100 tackles. He can be decisive and attacks the line of scrimmage.
Maye and Williams were quality run defenders in college. Maye is put together well and generally is a reliable tackler. Williams had consistent tackle production over the past two years.
Whitehead showed better as a run defender during his sophomore and freshman years. Those seasons, he flew around the field and made a lot of clutch stops. This past year, he wasn't as productive. Elliott is more of a free safety, but he also is a solid run defender.
Ball Skills:
NFL prototype: Eric Weddle, Ravens
Minkah Fitzpatrick
DeShon Elliott
Justin Reid
Jesse Bates
Terrell Edmunds
Ronnie Harrison
Jordan Whitehead
Derwin James
Recap:
The NFL is always on the look out for safeties with a knack for picking off passes. Safeties with the ball skills to catch errant throws or slap passes away from receivers are great assets. Elite safeties have a knack for creating turnovers.
This year's class has a few ballhawks. Fitzpatrick has excellent ball skills with very good hands. He is a dangerous threat to take the ball away with his instincts and ability to break on the ball. Elliott was excellent at creating interceptions last year with six picks, including two returned for touchdowns. Elliott has soft hands and plays the ball extremely well.
Reid showed impressive ball skills as a junior with five interceptions and six passes broken up. He plays the ball well and is a threat to take it away. Bates had better production as a redshirt freshman with five interceptions compared to one interception and five breakups as a sophomore. Bates has some ball skills and catches the ball well.
Edmunds can make some plays on the ball in the middle of the field. He showed more ball skills as a sophomore, when he wasn't injured.
Harrison has pretty good ball skills for a strong safety. He had three interceptions with four breakups as a junior. Whitehead had better ball production as a sophomore and freshman. He didn't play the ball as well as a junior, and part of that could be attributed to him splitting time on offense, where he contributed as a running back.
James had 11 passes broken up last year with two interceptions, but a few of those pass breakups were dropped interceptions. He had plenty of opportunities that he let slip away by not playing the ball well.
Tight End Defense:
NFL prototype: Earl Thomas, Seahawks
Derwin James
Minkah Fitzpatrick
Justin Reid
Terrell Edmunds
Jesse Bates
Ronnie Harrison
DeShon Elliott
Jordan Whitehead
Recap:
Coaches are looking for safeties who can match up against the dangerous receiving tight ends who have become the rage in the NFL. Starting with the likes of Tony Gonzalez and Antonio Gates, there is currently a pursuit of receiving tight ends. Ron Gronkowski, Jimmy Graham and Greg Olsen have been so effective that defensive coordinators have to come up with game plans to defend them. Safeties who can cover tight ends are one of the best ways to defend those play-makers.
The top two really stand out in this category. James has excellent size, length, and speed to match up on tight ends. James gets the nod because of the size factor, whereas there have been plays where big targets can make catches over Fitzpatrick. Still, Fitzpatrick is an asset as a safety for defending tight ends. With his instincts, speed, athleticism and agility, Fitzpatrick is adept at covering tight ends.
Reid has man-coverage skills to match up on tight ends, and while Reid struggled with the speed of slot receivers, he can run with tight ends. Edmunds has the size and quickness to play man coverage on tight ends. Bates will need some work, but he also could have that ability in the NFL.
Harrison has the size and athletic ability to cover tight ends, but he can get caught flatfooted in coverage. He has the skill set to get the job done, but will need some work for the NFL. In time, defending against tight ends could be an asset to his game.
Elliott demonstrated some coverage ability to help on tight ends. He could be fine against average tight ends, but might be in trouble against the top talents, who could run by him or beat with him suddenness. Whitehead has the speed and athleticism to run with tight ends, but he could have problems with tight ends making catches over him in the NFL.
Tackling and Hitting Ability:
NFL prototype: Kam Chancellor, Seahawks
Ronnie Harrison
Derwin James
Terrell Edmunds
Justin Reid
Minkah Fitzpatrick
Jordan Whitehead
Jesse Bates
DeShon Elliott
Recap:
Even though the NFL is trying to reduce the knockout shots that put some safeties in the Hall of Fame, a safety who is a hard hitter and can separate the ball is loved by coaches. I don't think it's a coincidence that tackling is getting worse considering how much players are restricted on hitting. It seems that tackling is getting worse in the NFL. It isn't hard to see why as players don't get to practice tackling very often. Even in the rare padded practice, players very rarely take a ball-carrier to the ground. The NFLPA has restricted contact and teams want to avoid injuries. Tackling is becoming a lost art.
There are a few safeties who can really swat in this class. Harrison and James are the hardest hitters. Harrison really puts his body into hits and knocks back the ball-carrier or receiver with authority. James will knock receivers into next week, and he routinely blasts ball-carriers. He is a violent defender who can strike fear into the middle of the field. Both of Harrison and James are true enforcers who can separate the ball with the force of their hits.
Edmunds is a physical hitter, and that was evident as a junior and sophomore when he consistently thumped offensive players. Reid is a physical defender who will hit hard even though he isn't the thickest of defenders.
Fitzpatrick can dish out some big hits even though he isn't the biggest of safeties. He can take on big backs and also is good in the open field. Fitzpatrick made many touchdown-saving tackles for the Crimson Tide in his career.
Whitehead flashed the ability to hit hard and be a physical defender as a sophomore and freshman, but that disappeared somewhat as a junior. Bates and Elliott were both solid tacklers.
Comment...
NFL Picks
- Oct. 15
2020 NFL Mock Draft
- Oct. 13
2019 NFL Mock Draft
- Oct. 11
Fantasy Football Rankings
- Sept. 5
2019 NBA Mock Draft
- Aug. 13
NFL Power Rankings
- June 3