Charlie lays out an overview at the top players from each position for the 2018 NFL Draft. For further information, check out our in-depth analysis of
2018 NFL Draft Prospects by Position
.
By Charlie Campbell.
Send Charlie an e-mail here:
draftcampbell@gmail.com
Follow Charlie on Twitter
@draftcampbell
for updates.
This page was last updated
April 12, 2018
. Follow me
@walterfootball
for updates.
Position Review: Cornerbacks
Cornerback Class
Early-round talent: A-
Mid-round: B+
Late-round: B
Overall grade: B+
2018 prospects vs 2017
Marshon Lattimore
Marlon Humphrey
Denzel Ward
Adoree' Jackson
Josh Jackson
Gareon Conley
Jaire Alexander
Mike Hughes
Tre'Davious White
Kevin King
Donte Jackson
Carlton Davis
Sidney Jones
Isaiah Oliver
Quincy Wilson
Anthony Averett
Last year's draft class featured a phenomenal group of cornerbacks, and that group was one of the best cornerback classes to enter the NFL in years. There was tremendous depth with good cornerback prospects for the second and third day of the draft, so some teams were able to come away with steals who would go a round or two higher in a typical draft class. The 2017 corner class got a rare A+.
This year's corner class is not as good, but it is a respectable class with quality talent for the second day and into the mid-rounds. There just isn't as much high-end talent and depth.
If you were to merge the two classes together, Marshon Lattimore and Marlon Humphrey would be rated higher than Denzel Ward. Ward and Humphrey are about equal as prospects, but Humphrey has a better skill set with more athletic upside, so he gets rated higher. Josh Jackson would be between Adoree' Jackson and Gareon Conley, but Conley slid because of off-the-field concerns. Sidney Jones would be in this group if he hadn't suffered an injury in pre-draft workouts. Jaire Alexander and Mike Hughes are on a par with Conley and Tre'Davious White. Donte Jackson and Carlton Davis are of a similar caliber to King and White as late first-round to early second-round picks. Quincy Wilson and Isaiah Oliver are about equal as prospects as top-half-of -the-second-round players. Anthony Averett would go behind Wilson.
Safest Pick: Denzel Ward, Ohio State

Ward is the safest cornerback prospect in the 2018 NFL Draft. For the NFL, he is man-cover corner. He is very fast with quick feet, loose hips, and easy acceleration. With his skill set, Ward is superb at running the route with receivers to prevent separation. The one issue for Ward is size. He lacks the height to take on tall receivers and also doesn't have a big frame to handle strength. Big wideouts give him problems as they can box him out and make catches over him. Thus, Ward may not develop into an elite No. 1 receiver in the NFL. However, I think he is a safe pick to become a quality starter.
My track record here is looking shaky. Milliner and Gilbert were huge busts. Waynes has had some rough moments, but it is too early to say he's a bust. I still believe that Mike Zimmer can develop Waynes into a quality pro. Hargreaves had a solid rookie year before struggling in his second year. The jury is still out on him. Jackson had a respectable debut for Tennessee and could easily turn into a good pro.
2017:
Adoree' Jackson
2016:
Vernon Hargreaves
2015:
Trae Waynes
2014:
Justin Gilbert
2013:
Dee Milliner
Biggest Bust Potential: Anthony Averett, Alabama

During the 2017 football season and for a lot of the leadup to the 2018 NFL Draft, there were draft media projecting Averett to be a first-round pick and one of the top cornerback prospects. Analysts at ESPN and Bleacher Report made that mistake, as Averett was never held in that high of regard by NFL teams, although he did grade out as a second-day prospect. I think there is real bust potential with him.
There are a number of things about Averett that cause me to think he could be a bust. Sources think that he Averett not a play-maker on the ball and is not a finisher. Evidence of that is his total of only one interception over the past two seasons and allowing too many catches to be made over him. Averett usually was in good position, but doesn't play the ball that well or take it away. Another problem for Averett is his weight. He's a thin-framed defender, and at the Senior Bowl, he checked in at 5-foot-11, 175 pounds. Averett has been in the 180s, but could struggle with big receivers outfighting him for position along with having durability issues from constantly having to tackle bigger ball-carriers.
My track record here is looking pretty good. Amerson was a bust for the Redskins, but he has stayed in the NFL as a journeyman. Roby was a solid nickel corner and backup behind two very good corners, but now he's replacing Aqib Talib as a starter. Roby would be the one clear mistake I have in this group. Williams and Jackson both missed their rookie seasons with injuries, so it is too early to render a firm judgement on either of them. Williams is approaching disappointment status. Awuzie is just one year into his career, so that determination is still a few seasons away.
2017:
Chidobe Awuzie
2016:
William Jackson
2015:
P.J. Williams
2014:
Bradley Roby
2013:
David Amerson
Cornerback Rankings by Attributes
Off-Man-Coverage Ability:
NFL prototype: Jalen Ramsey, Jaguars
Denzel Ward
Jaire Alexander
Mike Hughes
Donte Jackson
Joshua Jackson
Anthony Averett
Isaiah Oliver
Carlton Davis
Recap:
Going off the opinion of Jon Gruden, which is now a consensus thought around the league, the most important two positions on a defense are an elite pass-rusher off the edge and a shutdown cornerback. The NFL is driven by passing, and a shutdown corner can limit the opposition's ability to score points by taking the best receiver away from a quarterback. Teams throughout the league are searching hard for that kind of cornerback talent. Playing off-man coverage is more challenging than press man because off-man coverage requires loose hips and agility to turn quickly. NFL offenses use lots of bunch formations to force cornerbacks into off-man coverage whether they want to play it or not.
Ward and Alexander are essentially tied here. Ward is a smooth corner who has quick feet in his backpedal with excellent recoverability skills. He is a fluid athlete who profiles very well to off-man coverage in the NFL. Alexander is excellent in off-man coverage as well. He can flip his hips to run and is very smooth. He runs the route of the receiver and doesn't allow separation. This ability really sets him apart.
Hughes closes separation in an instant, and his off-man skills are very impressive. Donte Jackson is a gambler who needs more discipline, and that impacts his off-man coverage, but his world-class speed makes his recoverability skills off the charts. If he gets more disciplined, he could end up passing a few these corners ahead of him during his pro career.
Joshua Jackson and Averett can play off-man coverage as they are disciplined with enough speed and athleticism. Oliver and Davis are press-man corners who could struggle with off man in the NFL.
Zone Corner:
NFL prototype: Johnathan Joseph, Texans
Joshua Jackson
Carlton Davis
Denzel Ward
Jaire Alexander
Mike Hughes
Anthony Averett
Donte Jackson
Isaiah Oliver
Recap:
Many teams mix man and zone coverage, so a corner who can excel in both is very valuable. There really isn't a bad zone corner in the group above.
Joshua Jackson is an excellent zone corner. His instincts are tremendous, and he drives hard on the football. In the NFL, his thickness, quick feet, and elite ball skills are great fits to play zone coverage against wide receivers.
Team sources have remarked to me that a lot of Davis' best plays were in zone coverage and that he is very adept at playing the scheme. Davis uses his natural feel to go along with size and speed combination to be a solid zone corner. In the NFL, he should be an asset in zone.
Ward, Alexander and Hughes can all function as zone corners. They all possess twitchy speed and athleticism to cover receivers who come into their areas. They would fit NFL zone schemes even though they are better in man. Averett has the speed to close quickly and also is sufficiently built to make tackles, but his inability to finish plays hurts him in zone coverage.
Donte Jackson lacks discipline and is a gambler. Zone coverage isn't a great fit for him as he could be prone to some hard lessons after giving up some big plays via double moves and misdirection.
Oliver is a press-man corner who didn't play a lot of zone at Colorado. Thus, he's rated last and will need some development. He does have the physical skill set to do it, but he has a lot to learn.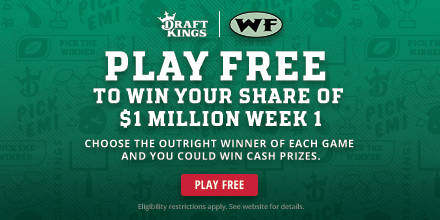 Press-Man Coverage:
NFL prototype: Richard Sherman, 49ers
Isaiah Oliver
Carlton Davis
Joshua Jackson
Jaire Alexander
Anthony Averett
Mike Hughes
Denzel Ward
Donte Jackson
Recap:
Many teams in the NFL feature defenses that play a lot of press-man coverage. Having the ability to jam and re-route receivers helps defenses throw off the timing of plays. Corners who can stay stride for stride with receivers down the field are very valuable. Almost this entire group of corners project well to playing press man.
Oliver (6-0, 201) is a man-cover corner who excels at playing press man. He is able to turn to run with receivers to blanket them running downfield. Oliver is adept at running the route and preventing separation. He has vertical speed to run with speed receivers to go with height, long arms, and the size to take on big wideouts. He's an excellent fit to be a press-man corner in the NFL.
Davis (6-1, 206) build makes him a natural press-man corner, and he has enough quickness and athleticism to turn to run with receivers down the field. Davis is a good weapon to defend fade passes in the red zone and back-shoulder throws.
Joshua Jackson (6-0, 196) projects as a capable press-man corner. He has the size and strength to jam receivers and ride them down the field. Jackson uses the sideline well as an extra defender and stays in the hip pocket of receivers.
Alexander (5-10, 196), Averett (5-11, 183), Hughes (5-10, 189), Ward (5-10, 183) and Donte Jackson (5-10, 178) don't have the size or strength to thrive as press-man corners. Big receivers could give them lots of problems so they shouldn't be used in this manner.
Ball Skills:
NFL prototype: Aqib Talib, Rams
Joshua Jackson
Jaire Alexander
Denzel Ward
Mike Hughes
Isaiah Oliver
Carlton Davis
Donte Jackson
Anthony Averett
Recap:
This was an easy choice as Joshua Jackson's ball skills are off the charts. He displayed rare ball skills last year with eight interceptions and 18 passes broken up. His background as a wide receiver is evident with his natural ability to catch the ball. He has soft hands to make catches and plays the ball extremely well. Joshua Jackson was extremely consistent despite the lack of opportunities as a sophomore and junior. Immediately in the NFL, he will be better than a lot of starting corners around the league in terms of ball skills.
When you refer back to the 2016 season, there is no doubt that Alexander has excellent ball skills. He had nine passes broken up over the past two seasons with five interceptions the last time he played a full season. Ball skills are one of Alexander's strengths.
Ward plays the ball extremely well and doesn't panic when it comes his direction. He had nine breakups and two interceptions last year. Ward has good ball skills, and I think he's going to produce some nice interception totals in his NFL career.
Hughes displayed impressive ball skills at Central Florida. Last year, he notched four interceptions with 11 passes broken up. He is very natural at defending the ball and has soft hands. Hughes' ability to catch on returns also helps him on defense in coverage.
Oliver displayed quality ball skills during his time at Colorado, recording two interceptions and 13 breakups last year. Davis had one interception and 11 passes broken up in 2017. His ball skills aren't bad, but not overly impressive. Donte Jackson is similar to Davis.
Averett is the only player on here who I would say has poor ball skills. Over his two years as a starter for the Crimson Tide, he had one interception despite a lot of passes being thrown his direction. He also doesn't break up as many passes as he should because he can struggle playing the ball over his head.
Run Support:
NFL prototype: Richard Sherman, 49ers
Joshua Jackson
Carlton Davis
Mike Hughes
Isaiah Oliver
Jaire Alexander
Anthony Averett
Denzel Ward
Donte Jackson
Recap:
Some college and NFL teams aren't too concerned with how corners play the run, but good corner run-defenders can prevent big gains on the edge and make tackles to prevent long carries. This group does not have a bad run defender.
Joshua Jackson is very good in run defense. He chases backs down and doesn't hesitate to fly into the tackle box. Joshua Jackson had 48 tackles last year and has the size to help him tackle NFL backs and receivers.
Davis didn't have a big tackle total (33), but he is very aggressive to play the run and is a physical form tackler. Hughes is the same as he was willing to make a tackle on the perimeter or fly over to get in on a tackle in the middle of the field.
Oliver had a small tackle total with only 25, but that is because of Colorado's defensive scheme, which had him on an island constantly matched up in man coverage on receivers. For the NFL, Oliver has the size and physicality to be a good contributor in run defense.
Alexander is put together with a thick build that helps him tackle. Averett and Ward aren't afraid to stick their noses in the scrum and take on a back.
You might be surprised to learn that Donte Jackson tied with Hughes for the most tackles of any of these defensive backs with 49 stops last year. Donte Jackson is a gritty, tough player who didn't hesitate to help the ground defense even though he is undersized.
Instincts:
NFL prototype: Patrick Peterson, Cardinals
Joshua Jackson
Jaire Alexander
Denzel Ward
Mike Hughes
Carlton Davis
Donte Jackson
Isaiah Oliver
Anthony Averett
Recap:
For cornerbacks, instincts aren't just picking off passes. Instincts also are about reading the route and the quarterback. It starts before the snap when the offense lines up. Elite corners seem to have eyes in the back of their heads to know when passes are coming behind them.
Joshua Jackson and Alexander are very instinctive and make plays all over the field. They make interceptions, break up passes, and get in position to help other defensive backs after blown coverage.
Ward displayed real instincts for Ohio State over the past few seasons. He is a smart defender who is quick to realize what an offense is trying to do.
Hughes, Davis and Donte Jackson were instinctive. They read plays well and were wise when they made breaks. Donte Jackson is rated behind Hughes and Davis because sometimes his instincts led him to take a gamble when he shouldn't have.
Oliver and Averett have decent instincts but neither one is overly instinctive.
Comment...
NFL Picks
- Oct. 15
2020 NFL Mock Draft
- Oct. 13
2019 NFL Mock Draft
- Oct. 11
Fantasy Football Rankings
- Sept. 5
2019 NBA Mock Draft
- Aug. 13
NFL Power Rankings
- June 3