Charlie lays out an overview at the top players from each position for the 2018 NFL Draft. For further information, check out our in-depth analysis of
2018 NFL Draft Prospects by Position
.
By Charlie Campbell.
Send Charlie an e-mail here:
draftcampbell@gmail.com
Follow Charlie on Twitter
@draftcampbell
for updates.
This page was last updated
March 22, 2018
. Follow me
@walterfootball
for updates.
Position Review: Centers
Center Class
Early-round talent: A-
Mid-round: B
Late-round: C
Overall grade: B+
2018 prospects vs 2017
Billy Price
James Daniels
Isaiah Wynn
Ethan Pocic
Pat Elflein
Austin Corbett
Frank Ragnow
Sean Harlow
Scott Quessenberry
J.J. Dielman
Chase Roullier
Will Clapp
Mason Cole
Kyle Fuller
Similar to last year when I included Forrest Lamp, I did something something a bit unorthodox in this position review by including Isaiah Wynn. At Georgia, Wynn played guard and left tackle. Most projections have him playing guard in the NFL, but he also could play center at the next level. Sources have told me that while Wynn didn't play center in games for the Bulldogs, he did take snaps there in practice for them. He has the skill set to play center, so I will include him in this position review.
The 2016 NFL Draft was a quality year at center led by a talented trio of Ryan Kelly, Nick Martin and Cody Whitehair. Last year, the center position was very weak, with only six true centers being selected in the 2017 NFL Draft. This year is much better and is similar to 2016 with some good high-end talent.
If you were to mix the last two classes, Billy Price would be the first one selected. James Daniels and Isaiah Wynn could sneak into the first round, or go early in Round 2 as they are better prospects than Ethan Pocic, who was a late second-rounder. Austin Corbett and Frank Ragnow are below Pat Elflein as a third-rounder, but are higher than fourth-rounder Sean Harlow. Scott Quessenberry is similar to fifth-round pick J.J. Dielman. Sean Welsh and Tony Adams are similar to late-round picks Chase Roullier and Kyle Fuller.
Safest Pick: Billy Price, Ohio State

I think Price is a very safe pick to become a good center in the NFL. He was rock solid for Ohio State over the past few seasons as a guard and center. Price plays within himself and is a well-balanced blocker. He has strength and can generate movement in the ground game while being a steady pass protector. He isn't overly fast or twitchy like the Pouncey brothers, but Price has movement skills and is better than average in space. Sources also like that Price handles big nose tackles well, which can be difficult for centers and is a hard-to-find talent. As a result of his well-balanced play, Price is being viewed as a prospect who could go in the early rounds of the 2018 NFL Draft. One team source thought that if Josh Garnett and Laken Tomlinson were worthy of first-round picks, then Price could be as well because they feel Price is a better prospect than either of Garnett or Tomlinson. Teams are projecting Price to be a starting center in the NFL, but he could also start at guard.
Looking at the past seasons is a mixed bag. Lamp missed his rookie year with an injury, and it is too early to pass any judgement about him. Martin played really well in his first year as a starter for the Texans. I bet he will turn into a good pro center. Cam Erving was a bust for the Browns, while Barrett Jones didn't pan out for the Rams. Those two were clearly wrong. Richburg has turned into a quality pro.
2017:
Forrest Lamp
2016:
Nick Martin
2015:
Cam Erving
2014:
Weston Richburg
2013:
Barrett Jones
Biggest Bust Potential: Scott Quessenberry, UCLA

Quessenberry was a solid center for UCLA, but he isn't a nasty blocker at the point of attack. I think he could have issues with NFL defensive linemen pushing him around. NFL speed rushers also will give him problems because he isn't that athletic. Quessenberry has the size and flexibility to play guard, but his best fit would come as a center. I think he would be best as a backup guard/center.
Elflein had a good rookie year for Minnesota, so I'm likely to be wrong in picking him for biggest bust potential. Allen went undrafted, so he really isn't a bust. Grasu has not panned out yet over three seasons, so his bust potential is looking like it is nearing reality. Marcus Martin was a bust who the 49ers cut after taking in the third round of the 2014 NFL Draft. I'm happy to be accountable and say that I completely blew this projection in 2013 with Frederick. He is one of the best centers in the NFL. At least I prefaced it by saying that at worst he would be a solid guard.
2017:
Pat Elflein
2016:
Jack Allen
2015:
Hroniss Grasu
2014:
Marcus Martin
2013:
Travis Fredrick
Center Rankings by Attributes
Pass Protection:
NFL prototype: Rodney Hudson, Raiders
Billy Price
Isaiah Wynn
James Daniels
Frank Ragnow
Austin Corbett
Scott Quessenberry
Mason Cole
Will Clapp
Recap:
The NFL is all about the passing offense, so centers must be be an asset at protecting the quarterback and helping to keep a clean pocket. They need to be able to stop interior blitzes, bull rushes from heavy nose tackles, speed rushes from three-techniques and double teams effectively. Fortunately for teams needing a center, this year's class has some good pass-blockers.
Price was very good as an interior pass protector for Ohio State. He is strong and can anchor against bull rushes, yet has the athleticism to handle speed rushers. Wynn was better in pass protection as a senior at left tackle than he was when he played some guard the previous year. Wynn is quick, agile and tough to be a reliable pass protector.
Daniels is a steady pass protector. He is very quick at the point of attack with excellent short-area speed and athleticism. He is fast to react to speed rushers and keep them from firing by him. In the NFL, he could use more strength and weight in his base to handle the heavy nose tackles, especially the elite 3-4 nose tackles who give a lot of centers problems as zero-techniques. Once Daniels adds more strength to his base, he should be an excellent pass protector as a pro.
Ragnow and Corbett were very reliable pass protectors in college. They both have good size with some length. They are strong enough in their bases to hold up against the heavy nose tackles from a 3-4.
Quessenberry, Clapp and Cole could use work for the NFL. All could struggle to take on speed rushers at center and get rolled over by power bull rushers. Clapp has athletic limitations and is not a great athlete and restricted in his short-area quickness.
Run Blocking:
NFL prototype: Travis Frederick, Cowboys
Isaiah Wynn
Billy Price
James Daniels
Frank Ragnow
Austin Corbett
Mason Cole
Will Clapp
Scott Quessenberry
Recap:
Centers are a critical part of an effective rushing attack, and this year's class offers some talent to help in the ground game. Wynn, Price and Daniels are excellent run blockers with the ability to generate movement in single blocks on interior defenders. That can be a tough commodity to find and is one reason they stand out as special players.
Wynn has aggression and blocks with a mean streak. He is a throwback who blocks through the whistle, pushes defenders around, buries them into the ground, and finishes them off with violence. Wynn has developed strength to push defenders out of their gaps and open holes in the ground game. With his heavy hands, Wynn is able to sustain his blocks after shocking defenders back. He also has the quickness and athleticism to get to the second level. Wynn can pull and would be a fit in either a zone-blocking or power-man scheme.
In the ground game, Price is an effective blocker. He is strong in his base and is able to move even heavy nose tackles with his leverage and upper body strength. Price takes good angles on defenders, sustains his blocks, and has strong hands. Early in his NFL career, Price should be an asset as a run blocker.
Daniels is lightning fast to the second level and is a tremendous blocker in space. Even though he isn't the biggest of interior blockers, he has functional strength to sustain his blocks through the whistle. When Daniels gets his hands on defenders, they are in serious trouble.
Ragnow and Corbett both have some punch in their hands. They are tough, smart, intelligent technicians as run blockers. Both of them won't generate movement against elite NFL interior defenders, but they will be reliable against the average defenders.
Cole, Clapp and Quessenberry are going to struggle to create any movement as pros. They were decent run blockers in college, but they aren't going to knock defenders off the ball in the NFL.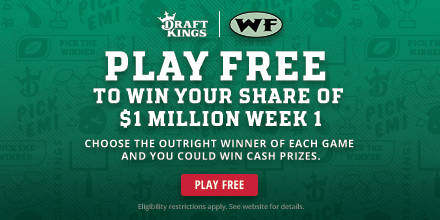 Speed:
NFL prototype: Maurkice Pouncey, Steelers
James Daniels
Isaiah Wynn
Billy Price
Austin Corbett
Frank Ragnow
Scott Quessenberry
Will Clapp
Mason Cole
Recap:
Daniels is the fastest of these linemen. He has serious burst and explosion out of his stance. The way Daniels flies around the field and fires off the ball is extremely rare. Wynn and Price are both very quick off the snap and are able to pull well. All three of those blockers are quick to hit blocks on the second level, but Daniels stands out with very rare speed for a center.
Corbett is a center with sneaky quickness, and he moves well to the second level. Ragnow is quick to get to defenders. Quessenberry, Clapp and Cole aren't very quick for NFL interior blockers.
Zone Blocking:
NFL prototype: Alex Mack, Falcons
James Daniels
Isaiah Wynn
Billy Price
Austin Corbett
Frank Ragnow
Scott Quessenberry
Mason Cole
Will Clapp
Recap:
The freakishly athletic Daniels is the best fit as a zone-blocking center in the NFL. He is shockingly fast, agile and athletic, which makes him a perfect fit to be part of the moving wall of a zone-blocking scheme.
Wynn would definitely fit well in a zone scheme with the agility, athleticism and speed to move in a zone-blocking scheme. Price is similar with good feet and athleticism that make him a good fit in a zone-blocking scheme as well.
Corbett would probably fit a zone scheme better due to being a mobile athlete. Ragnow showed functional quickness at Arkansas and could execute a zone scheme.
Quessenberry could have enough ability to execute a zone scheme. Cole and Clapp are probably better fits for for man because they aren't most quick or athletic interior blockers. Clapp has short-area restrictions, and that doesn't correlate well to running a zone scheme.
Power-Man Blocker:
NFL prototype: Travis Frederick, Cowboys
Isaiah Wynn
Billy Price
Frank Ragnow
James Daniels
Austin Corbett
Mason Cole
Will Clapp
Scott Quessenberry
Recap:
Wynn, Price and Ragnow are all nice fits for a power-man scheme. They all have the strength to push defensive linemen at the point of attack. All three have experience in that style of system and should be able to make the transition smoothly to the next level.
If we re-ranked this list in a few years, Daniels could be higher. He needs to add more power to his base and going against heavy NFL nose tackles could be an issue for him until he does. However, I think Daniels will add that as he is a young player who should improve once he gets into a pro strength and conditioning program.
Corbett has a hard punch off the snap, and that should help him to make the transition into a power-man scheme. However, he can struggle with big defenders, and that issue will only get exposed more in the NFL, thus he's ranked behind the top four. Cole ran a lot of power man at Michigan, and that would be his best fit in the NFL.
Clapp and Quessenberry will struggle to get movement at the point of attack. They would be better off playing in zone schemes.
Versatility:
NFL prototype: Mike Pouncey, Chargers
Billy Price
Isaiah Wynn
Austin Corbett
Frank Ragnow
Will Clapp
James Daniels
Mason Cole
Scott Quessenberry
Recap:
NFL offensive line coaches like their interior linemen to have the ability to play guard or center. Young players who are fighting to make the team as a backup help themselves by having flexibility on the inside. On game days, teams need interior linemen who can play guard or center.
Wynn played left tackle and guard for Georgia, but sources have told me that he also took snaps at center in practice. Wynn could be a starter at tackle, guard or center in the NFL. He is definitely the most versatile blocker of this group.
Price has the versatility to play left guard, center, or right guard in the NFL. He could function at one of those three spots well. Corbett was a starter at left tackle in college. He could be a versatile backup to start his career as a sixth offensive lineman who could contribute as a guard or center. Ragnow and Clapp started at guard and center in college. Clapp struggled at guard, while Ragnow was good there. Thus, Ragnow is capable of being a starter at center or guard in the NFL, while Clapp should be a center.
A team could get away with Daniels (6-3, 306) at guard, but he really should be a center given his size. Cole and Quessenberry should be centers only in the NFL.
Comment...
NFL Picks
- Oct. 15
2020 NFL Mock Draft
- Oct. 13
2019 NFL Mock Draft
- Oct. 11
Fantasy Football Rankings
- Sept. 5
2019 NBA Mock Draft
- Aug. 13
NFL Power Rankings
- June 3