This new section highlights which players have improved or worsened their 2017 NFL Draft stock as the draft approaches.
By Charlie Campbell.
Send Charlie an e-mail here:
draftcampbell@gmail.com
Follow Charlie on Twitter
@draftcampbell
for updates.
2017 NFL Draft Stock Up

Solomon Thomas, LB, Stanford
WalterFootball.com was the first to report that Thomas intends to enter the 2017 NFL Draft. Thomas has enjoyed an excellent junior season as a big presence on the edge of the Stanford defense. In 2016, he has 55 tackles with 13 for a loss and seven sacks. Thomas possesses good speed off the edge with strength and physicality. The 6-foot-3, 273-pounder would probably fit best in a 3-4 defense as an outside linebacker. Sources say they are grading Thomas out a second-round pick for the 2017 NFL Draft.

Christian McCaffrey, RB, Stanford
Along with Thomas, WalterFootball.com was first to report that McCaffrey would be entering the 2017 NFL Draft. NFL teams have been giving McCaffrey late first-round grades, but he could move higher. Stanford's staff says that McCaffrey will test really well and has freaky workouts. They think he will run well and be a combine star. He also is a great kid off the field and will interview well. Furthermore, he is a team leader whp pushes his teammates to be better.
McCaffrey has two seasons of good tape with big production as a runner, receiver and returner. He is averaging 6.3 yards per carry this year for 1,603 yards and 13 touchdowns. McCaffrey also has 37 receptions for 310 yards and three touchdowns through the air. His stock could rise throughout the leadup to the 2017 NFL Draft, and I wouldn't be surprised if he ends up going in the top 25.

Forrest Lamp, OT, Western Kentucky
Lamp was invited to the Senior Bowl after an excellent collegiate career. He had 39 straight starts and was a tough lineman at the point of attack. At 6-foot-4, 300 pounds, Lamp is going to need to add some strength for the NFL. If his listed height holds true at the weigh-in in Mobile, then Lamp is a candidate to remain at tackle. If he is shorter than 6-foot-4, he probably will have to move inside to guard.
Jon Toth, C, Kentucky
Toth had a fine senior season and career at Kentucky. He has started 47 straight games and was a big part of the Wildcats have a team average of 5.5 yards per carry. At 6-foot-5, 310-pounds, Toth has good size to be a center in the NFL. If he has a strong week at Mobile he could rise to be one of the top centers in the 2017 draft class.

Jessamen Dunker, G, Tennessee State
One of the many great things about the Senior Bowl is the small-school players who get the opportunity to prove themselves against a higher level of competition. There have been a number of good prospects who put their draft stocks on the map via this route, and one player who could be a candidate for that this year is Dunker. The 6-foot-5, 305-pounder has good size and could get stronger in a pro strength and conditioning program. The offensive line class of the 2017 NFL Draft isn't very talented, so Dunker could rise if he impresses in January.

T.J. Watt, OLB, Wisconsin
Watt has had an excellent 2016 season, and he was a terror in the first half against Penn State in the Big Ten Championship Game. Watt had a number of good pressures and near sacks in the early going. He also made a nice tackle in pursuit, plus set the edge well in run defense. In the second quarter, Watt came off the edge to beat a block from the running back and then land a strip sack that was recovered by Wisconsin. Early in the fourth quarter though, Watt was mismatched in coverage against Saquon Barkley and the wheel route to Barkley burned Watt for a touchdown. That kind of assignment isn't the right fit for Watt in the NFL or college. Overall, this was an impressive performance from Watt.
The junior has collected 59 tackles with 14.5 tackles for a loss, 10.5 sacks, three passes batted, one forced fumble and one interception in 2016. He is a tough edge defender in the ground game who also has some serious pass-rushing potential for the NFL. Watt would be a great fit as a 3-4 outside linebacker and has the athletic upside to grow at the pro level. If he enters the 2017 NFL Draft, Watt could be a Thursday night selection.

Jordan Leggett, TE, Clemson
Leggett provided a real mismatch against Virginia Tech. Even though Clemson didn't use him enough, Leggett made two huge receptions that were difference-makers in the Tigers' seven-point victory. Leggett caught four passes for 49 yards with two scores. In the first quarter, the Hokies bit on a play-action and let Leggett run wide open for a 21-yard touchdown. He added another score by burning a cornerback in man coverage on a slant to get a 10-yard touchdown. The tape if the ACC Championship will help Leggett in the 2017 NFL Draft's deep class of tight ends. He could be a second- or third-round pick.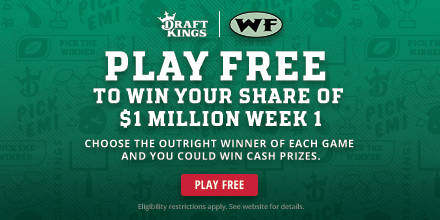 Carlos Watkins, DT, Clemson
Watkins came through with some clutch plays to help the Tigers hold onto a hard-fought conference championship with a win over Virginia Tech. In the third quarter, Watkins fought off a guard and then took down the quarterback for a third-down sack that knocked the Hokies out of field goal range. Watkins added another sack a short time later as he fought through the guard and tracked down the quarterback following a scramble toward the line of scrimmage. Both plays ended up being extremely clutch in keeping Virginia Tech from tying the game.
Watkins definitely helped himself in the ACC Championship game. He gave NFL evaluators a tape that showed he can contribute to the pass rush as an interior penetrator. Watkins has the quickness to get into the pocket and strength to fight off blocks. This tape could help him to go on the second day of the 2017 NFL Draft.
2017 NFL Draft Stock Down

Dan Skipper, OT, Arkansas
The Arkansas left tackle has had an okay season for the Razorbacks, but Skipper hasn't played well enough to receive an invitation to the Senior Bowl. Skipper will play at the East-West Shrine though, and he will need to play well there in hopes of getting a late invitation to Mobile. Skipper played left tackle for Arkansas, but he's a right tackle competitor in the NFL. His attending the East-West Shrine suggests that Skipper is more of a third-day prospect.

Ejuan Price, DE/OLB, Pittsburgh
Team sources say that Price is an excellent college performer as t senior has 12 sacks, 21 tackles for a loss, 42 tackles and three forced fumbles in 2016. While they respect the player he has turned into for Pittsburgh, a number of evaluators feel that Price may not translate to the NFL. The reason for that is he is extremely undersized for an edge defender at only 6-foot tall, and that is his listed number, which is something schools often inflate. At 6-foot, 255 pounds, Price really only fits as an outside linebacker in a 3-4 defense. Teams have doubts about Price transitioning to the NFL, so his draft grades for Day 3 are lower than his production would suggest.
Comment...
2019 NFL Mock Draft
- Sept. 13
Fantasy Football Rankings
- Sept. 5
2019 NBA Mock Draft
- Aug. 13
2020 NFL Mock Draft
- Aug. 1
NFL Power Rankings
- June 3
NFL Picks
- Feb. 4