By Walt -
@walterfootball
May 9, 2014
2014 NFL Draft Day 2 Preview - Ten Observations:
1. I say every year that stupid teams make stupid picks. That wasn't completely the case during the 2014 NFL Draft. In fact, the Browns, one of the dumbest teams in the NFL over the past decade, came away with the best first-day haul. They were able to obtain a potential franchise quarterback in Johnny Manziel, a stud cornerback to play across from Joe Haden and a first-round pick in a loaded 2015 class (go here for my
2015 NFL Mock Draft
). That's ridiculous. Great job by Ray Farmer.
On top of the fantastic football moves, the Browns made a ton of money last night. As Sal Paolantonio reported, Cleveland sold more than 1,500 season tickets just hours after the Manziel selection was made. Something like that makes you wonder what the hell the Jaguars were thinking by passing on him. Taking Manziel would have removed the tarp from all of the seats, and it would have generated tons of interest from the folks in London, but Jacksonville screwed it all up. I guess it's a relief that stupid teams still make stupid picks.
2. Speaking of the Jaguars, ESPN's Britt McHenry reported that the Jaguars would have taken Blake Bortles even if Jadeveon Clowney fell to No. 3 overall. That sounds ridiculous, but I believe McHenry. Jacksonville is that incompetent. Even the teams that had Bortles at the top of their quarterback board, like the Vikings and Texans, weren't willing to snag him until the 20s.
If that's not bad enough, take a look at how the Jaguars made their decision:
The Browns received some flak for taking a homeless bum's advice to select Manziel, but asking a kicker what he thinks is far, far worse.
3. Adam Schefter reported that the Texans are trying to trade the 33rd choice, while the Houston Chronicle is saying that Derek Carr is the favorite for the pick if they don't move down. Only one of those reports is true. Houston would like to trade, but if it stays put, don't expect a quarterback. We reported a couple of weeks ago that the
Texans are expected to wait until Round 3 for a quarterback
. Someone like Stephon Tuitt makes much more sense, which is what I have happening in my
2014 NFL Mock Re-Draft
. Watch out for Marqise Lee as well.
4. Speaking of Carr, there's some speculation that the Raiders will select him at No. 36. I don't see that happening either. It's not that Oakland doesn't have Carr rated highly; it's that the front office and coaching staff needs to win now to preserve its jobs. We were the first to report that the
Raiders were not going to pick a quarterback at No. 5
, and I'm saying that I'll be pretty surprised of the Raiders take Carr. Instead, they're expected to address the receiver position. Marqise Lee, Cody Latimer and Allen Robinson make much more sense than Carr. A lineman like Gabe Jackson or Xavier Su'a-Filo will also be considered.
So, where will Carr land? My guess is Tampa Bay. If Mike Evans didn't fall to No. 7, the Buccaneers were going to try to move down, perhaps to eventually snag the Fresno State quarterback. Offensive coordinator Jeff Tedford has a history with Carr, so it makes a ton of sense for Tampa Bay to go in this direction.
5. Matt Maiocco of CSN Bay Area reported that the 49ers wanted to move up for Odell Beckham, but ultimately decided that the price was "pretty stiff." San Francisco had to shift up to No. 11, which is actually where I had the team picking Beckham in my
2014 NFL Mock Draft
. I would've loved to have a ninth correct pick in my mock, but the 49ers probably made the right decision by not pulling the trigger. It would have cost too much - perhaps even their 2015 first-round pick. Unlike the Bills, they're aware how valuable that is.
This begs the question: What in the world is San Francisco going to do with all of its second-day selections? My guess is that the 49ers may try to trade one of their third-rounders for a 2015 second-rounder. When they actually do pick, they'll add a wideout and probably another defensive back. They'll also take some injured, falling players (Cyrus Kouandjio, Brandon Thomas, Aaron Colvin, Aaron Murray, Antone Exum) and stash them for the future.
6. I live right outside of Philadelphia (Feasterville), and I know a lot of Eagle fans who are bummed out about the Marcus Smith pick. Well, here's something to cheer them up: The Seahawks were very high on Smith, who would have been under consideration at No. 32 if the Vikings hadn't traded up. Seattle has drafted extremely well under its current regime, picking good football players who happen to be very athletic. Smith is a freak of nature with immense upside, and he's perfect for Philadelphia's defensive scheme. Sure, he was a reach, but so was Seattle's selection of Bruce Irvin, and that seems to have panned out.
Meanwhile, the Seahawks have to be concerned that the Eagles might be using their SPARQ rankings. SPARQ is a formula used to determine how athletic players are, and it's a big part of Seattle's draft process. Maybe it's a coincidence, but if Philadelphia is indeed using SPARQ, here are some players it will consider on Day 2 (in no particular order):
Cody Latimer, WR
Donte Moncrief, WR
Allen Robinson, WR
Martavis Bryant, WR
Ra'Shede Hageman, DE/DT
Jordan Tripp, ILB
Stanley Jean-Baptiste, CB
Keith McGill, CB
Phillip Gaines, CB
Pierre Desir, CB
Walt Aikens, CB
Antone Exum, CB/S
Brock Vereen, S
Kenny Ladler, S
7. Staying in the NFC East, all eyes were on the Cowboys at No. 16. Todd McShay made some noise by reporting that two people (Alphonse and Georgio?) told him that Johnny Manziel was the No. 1 player on their board, but that turned out not be the case whatsoever. I don't think McShay was making stuff up, but he needs to get more trustworthy sources because those two people played him for a fool. Dallas was dying for someone to pick Manziel in front of them so that a better player could fall to them. I know that Jerry Jones was coveting Taylor Lewan - I even said that Jones would have a seizure if Lewan fell to No. 16 - but Zack Martin is a great consolation prize.
I know that some are confused about Dallas passing on defense, but the team needed an upgrade at guard (and a future right tackle), and Martin was the top player on the board. The Cowboys made a very good pick, as they avoided reaching, unlike last year.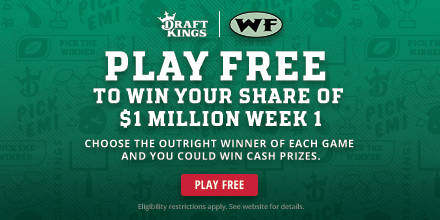 8. One popular pick that I didn't like in the first round was Detroit's selection of Eric Ebron. It's a bit ridiculous to take a tight end that high, especially in a deep class such as this one. Jace Amaro, Austin Seferian-Jenkins and Troy Niklas are all available in the second round, and the Lions could have picked any one of them.
As for the three second-round tight ends, I expect them to go like this:
Bills - Niklas
Jets - Amaro
Packers - Seferian-Jenkins
You can flip those around any which way. The Patriots will also consider C.J. Fiedorowicz at some point.
9. Staying in the NFC North, Chicago's habit of picking players who can be used at multiple positions continued last night when it chose Kyle Fuller. The Virginia Tech product can start at both corner and safety.
If that trend continues, the Bears will likely target Ra'Shede Hageman in Round 2. Hageman can play defensive end and defensive tackle, and he also has the size and athleticism that Phil Emery covets.
10. Another trend that kept going was Ozzie Newsome's nature of selecting Alabama prospects. The C.J. Mosley choice drew a ton of acclaim from the national media, but some teams saw him as damaged goods. In fact, we spoke to multiple teams that expected Mosley to fall into Round 2. I did not give the Ravens a high mark in my
NFL Draft Grades
.
If Newsome continues to go the Alabama route, will he take a chance on Cyrus Kouandjio on Day 2? Kouandjio probably would've been a first-round pick if he didn't have injury concerns, so Newsome could see Kouandjio as good value at No. 48, or maybe even 79.
My top-25 available players for the second round (with links to their player profile):
You can see where I have these prospects in my
2014 NFL Mock Re-Draft
. I'll be updating that with some changes in a couple of hours.
2014 NFL Draft Mailbag:
Here are various 2014 NFL Draft-related questions I received on Facebook and my responses to them:
From Andrew B

Which team most improved their position in the power rankings based upon their first round picks?
--> The Browns. They landed a franchise quarterback for the first time since they reentered the league, and they also nabbed a possible shutdown cornerback across from Joe Haden. They're going to be very competitive this year. I'd also say the Vikings, since they improved their defense and also picked up a potential franchise signal-caller.
From Thomas F

What is the over under on if we here "johnny johnny johnny" cheers when Brian Hoyer throws his first INT lol?
--> Infinity? I'll be shocked if Manziel doesn't start Week 1.
From Matthew C

Which Rutgers/Florida player will the Patriots reach for in the second round?
--> Loucheiz Purifoy, Marcus Roberson, Jaylen Watkins, Brandon Coleman all have to be in play. But let's not forget Rutgers DE Jamil Merrell. Sure, he's a UDFA prospect, but Bill Belichick might take him in Round 2 because YOLO.
From Micah J

Curious to hear your thoughts on one or two off-the-radar guys we might see taken today, guys people will say "who?" when announced.
--> Phillip Gaines is one. He played at Rice, so the national media won't know who he is. But he's a skilled corner who happens to be very athletic. Montana linebacker Jordan Tripp might be another one.
From Chris B

Based on their successful start to the 2014 draft, can you calculate the likeliness that Kevin Costner is helping Ray Farmer and Coach Pettine?
--> Well, Farmer didn't trade three first-round picks and acquired a first-rounder instead, so I don't think Costner had anything to do with it. He was probably banging Jennifer Garner in some closet instead.
From Mike B

How can Eagles fans get excited for the rest of the draft after a shocking reach in the 1st round?
--> Read No. 6 above. I don't think it was a bad pick. The Seahawks were highly interested in Marcus Smith.
From James M

Walt, would you use a late round pick on Seantrel Henderson? I think he's got a lot of potential.
--> Yeah, but only if I had a strong offensive line coach. He and Mike Tice are BFFs.
From Ben S

Derek Carr to the Texans? Or will history scare them off??
--> We've said all along that the Texans are waiting until the 3rd round for a quarterback.
From Matt M

How many players on Day 2 will make it because they "have a chip on their shoulder"?
--> Be careful talking about chips amid the draft process, or Jamie Dukes might get a little too excited.
From Mike S

What exactly were teams afraid of that kept Hageman out of the first round?
--> There are some work-ethic things with him that scared some teams off. Some view him as a height-weight-speed guy, and that's it. He'll probably go in Round 2. I noted earlier that he makes a ton of sense for Chicago.
From Dean B

How do you figure the Bucs don't need an offensive tackle? Anthony Collins and Demar Dotson aren't exactly world beaters.
--> The Buccaneers just paid a lot of money for Collins, while Dotson played very well last year. Tackle is not a need at all.
From Andrew L

You don't believe there to be a chance the Raiders take Carr?
--> Very minimal, and only if they change their minds in the next coming hours. As I said earlier, the Raiders have to win now for everyone to keep their jobs. Carr won't help them win now.
From John D

Will the Ghost of David Carr stop the Texans from taking Derek Carr?
--> He'll try to, but he'll cower in fear from an oncoming pass-rusher.
From Sam G

How many Florida State players go today?
--> My guess is five: Lamarcus Joyner, Timmy Jernigan, Terrence Brooks, Devonta Freeman, and one of Christian Jones and Telvin Smith. Jones and Smith could fall to Day 3 because of their positive drug tests. Jernigan will slip as well, but he should still come off the board tonight.
From John D

How much did Jerry Jones hate making a smart rationale draft choice?
--> I think Jerry has lost his mind. He wanted Taylor Lewan desperately, but had too many needs to move up for him. Martin is a good pick, but you have to wonder about that defense. I thought Dallas would take Ha Ha Clinton-Dix if Lewan and Aaron Donald were off the board.
From Matt W

Since the Browns picked up Manziel, will you be changing your grade for their first selection?
--> That will be factored into the overall grades, which I'll post Sunday. The Browns couldn't have known that Johnny Manziel would be available at No. 22.
From Dan T

Should the Eagles trade up to grab a reciever?
--> They have the ammo to do it now because they have an extra third-rounder, but they should wait. One of Allen Robinson, Donte Moncrief, Cody Latimer or Martavis Bryant should fall to them.
From Doug M

Do the vikings go offensive side of the ball on the 2nd day at all or do they stick to giving zimmer more pieces to work with?
--> I know that they want a corner, so I'd expect one of their third-rounders to be used on that position. The other choice should be used on offense. A backup running back is needed (Devonta Freeman) and a new guard (David Yankey) wouldn't hurt.
Comment...
NFL Picks
- Oct. 15
2020 NFL Mock Draft
- Oct. 13
2019 NFL Mock Draft
- Oct. 11
Fantasy Football Rankings
- Sept. 5
2019 NBA Mock Draft
- Aug. 13
NFL Power Rankings
- June 3