Rashan Gary, 6-5/287


Defensive Tackle


Michigan
Rashan Gary 2018 Preview
By Charlie Campbell
Career Recap:
Coming out of high school in New Jersey, Gary was one of the top recruits in the nation and some recruiting outlets had him as the No. 1 player in the country. He was a huge signing for Jim Harbaugh and the Wolverines. While they had some good talent returning on their defensive line, Gary was able to earn some playing time as a true freshman, chipping in 27 tackles and one sack. As a sophomore, Gary broke into the starting lineup and had a quality debut in his first year of extended playing time. As the 2017 season progressed, Gary showed improvement and ended the year with an impressive performance against rival Ohio State. Gary totaled 56 tackles with nine tackles for a loss, 3.5 sacks and two forced fumbles in a quality debut.
2018 Season Outlook:
As one could expect, Gary is going to see some quality Big Ten offensive lines during his junior year. Wisconsin, Michigan State, Penn State and Ohio State all have tough blocking fronts that will challenge Gary. Additionally, he will see some talented offensive linemen in the season opener when Michigan renews its historic rivalry with Notre Dame.
Skill-Set Summary:
There is no doubt that Gary has a ton of potential and upside to develop. He is a rare athletic specimen with good size, surprising quickness, and agility. If Gary puts it all together and plays up to his skill set, he could be a monster at the point of attack. Considering he is only a true junior, Gary is capable of making a big leap as an upperclassman now that he has more experience and if he further develops his skill set and technique.
The NFL is a passing-driven league, so for Gary to be a top prospect he has to affect the quarterback. Gary has the potential to be a dynamic interior rusher. He is fast off the ball and is able to bend and dip underneath blockers, possessing rare speed to close on the quarterback. Gary has a burst to get upfield and can eat up space in a hurry. He also has the versatility to rush from end or tackle. Gary needs to develop more pass-rushing moves for the NFL. It would be good to see him add more rip, club, and swim moves.
As a run defender, Gary is at his best when he uses his speed to get upfield and cause disruption. He can have some issues with downhill runs coming straight at him. It would help him to gain some weight to anchor and stand up blockers while not getting pushed back. Gary is a very good pursuit defender, doing a nice job of flowing to the ball. He uses his speed to close with agility and strength to peel off blocks. With some development, Gary could become a well-balanced defender who is effective in both phases.
Gary needs to get more consistent as a junior. He can be streaky where he looks great at times and then falls quiet at others. Gary has the skill set to be more effective, and it would not be surprising if he puts it all together in 2018 or 2019. Gary was improving in his run defense and pass rush over the course of his sophomore year, making strides late in the year, so he could be poised to make a big jump in his third season.
For the NFL, Gary could fit as a three-technique defensive tackle in a 4-3 defense. In a 3-4, he would fit as a five-technique defensive end who also rushes from the inside in passing situations.
2019 NFL Draft Expectations:
Entering the 2018 season, Gary has the potential to be an early-round pick in the 2019 NFL Draft.
Comment...
RELATED LINKS:
2019 NFL Mock Draft
:
Charlie's
|
Walt's
2019 NFL Draft Prospect Rankings
2019 NFL Draft Player Previews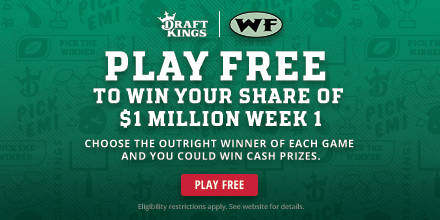 NFL Picks
- Oct. 15
2020 NFL Mock Draft
- Oct. 13
2019 NFL Mock Draft
- Oct. 11
Fantasy Football Rankings
- Sept. 5
2019 NBA Mock Draft
- Aug. 13
NFL Power Rankings
- June 3