Greg Little, 6-6/325


Offensive Tackle


Ole Miss
Greg Little 2018 Preview
By Charlie Campbell
Career Recap:
Under former head coach Hugh Freeze, the Ole Miss Rebels put together a string of strong recruiting classes that produced a lot of early-round NFL talent. Among those players were Laremy Tunsil, Evan Engram, Laquon Treadwell, Robert Nkemdiche, Breeland Speaks and more. Tunsil was arguably the best prospect in the 2016 NFL Draft, so it was impressive that Little was able to step in as the replacement starter at left tackle and perform well as a freshman starter.
In his sophomore season, Little was up-and-down in his play. That isn't all that surprising as the SEC coaches had tape on him from his freshman year and the SEC West is loaded with future NFL starting defensive lineman, including a number of elite prospects. Thus, he faced a difficult schedule. The Rebels also had a tough 2017 season as they reeled from Freeze's scandal and firing along with injuries that impacted the entire team. Little flashed special ability as a sophomore, but he did not put together a consistent season.
2018 Season Outlook:
Little is going to see a lot of excellent defensive line talent during his 2018 season. There are future first-rounders who he will take on in games against Alabama, Auburn and Mississippi State. If Little plays well as a junior, he will have done it against one of the top schedules in the nation for defensive line talent.
Skill-Set Summary:
In the passing-driven NFL, teams are always looking for potential elite left tackles. It can be very difficult to find left tackles with Little's natural size and athleticism, so those make him an intriguing prospect for the NFL even with his play being inconsistent.
There are a lot of natural strengths to Little. He could have ideal height, length, weight, quickness and athleticism. Little possesses quick feet that allows him to get depth in his drop and neutralize speed rushers. He should be an asset to take on the fast edge rushers as he can get off the corner and prevent them from running the loop around the edge. With his quick feet and an ability to bend at the knee, Little doesn't have to reach after rushers and is not a waist bender. For the NFL, he could be a very valuable to protect his quarterback against fast edge rushers.
As a run blocker, Little is quick to the second level and is able to swallow up linebackers or defensive backs with ease. Right now, he would be better off in a zone-blocking system to utilize his athleticism. He has the size for a power-man scheme, but his short comings make him a poor fit for that kind of system at this time.
Little is too much of a finesse blocker. He has to get more nasty and show something of a mean streak. Adding more strength would help him to do that. Little is poor at firing off the ball and engaging defensive ends. Too often he is waiting to catch them rather than starting the contact and engaging defenders.
As a pass protector, Little definitely has to block with better leverage. He allows way too many pressures to the inside, and that comes from his leverage issues along with waiting on defenders rather than getting into their chest. Little had some bad beats on rushes to the inside in 2017 that should not have happened given his skill set.
Here is how one NFC advance scout summarized Little, "I'm holding my breath on Little. He could soar or topple, but no question he has the talent. He's not Laremy Tunsil as a player even though Little is two inches taller and 20 pounds bigger with great length. Little is a typical five-star kid who needs to develop the tenacity that Tunsil had. Little would be a top-five pick if he showed that."
2019 NFL Draft Expectations:
If Little plays up to his potential, he could be a high first-rounder. If he disappoints, he could still be a first-rounder given his skill set. He shouldn't be any worse than a second-day pick given the need for starting tackles across the NFL.
Comment...
RELATED LINKS:
2019 NFL Mock Draft
:
Charlie's
|
Walt's
2019 NFL Draft Prospect Rankings
2019 NFL Draft Player Previews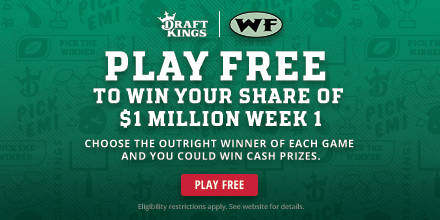 NFL Picks
- Oct. 15
2020 NFL Mock Draft
- Oct. 13
2019 NFL Mock Draft
- Oct. 11
Fantasy Football Rankings
- Sept. 5
2019 NBA Mock Draft
- Aug. 13
NFL Power Rankings
- June 3