By Walter Cherepinsky -
@walterfootball
May 23, 2014


Ranker.com provided this list of NFL teams. Using the thumbs buttons, you can vote for which team will have the worst record after the 2014 NFL season.

Ranker might send over other lists. Follow me @walterfootball for updates.

You can discuss this list in the comment board below.









I thought this list would be interesting. Many Jet fans on the comment board of my
2015 NFL Mock Draft
have complained that I have New York picking first. I believe the Jets will have the league's worst record for a couple of reasons, primarily the fact that overrated players have been added, and expectations have been raised as a consequence. The Jets don't have the talent to make a playoff run, so once they begin the season 2-6 or so, things could quickly spiral out of control once fingers start being pointed. Much like the 2013 Texans, New York could completely quit.
Having said that, there are a number of strong options, including the Jaguars, Raiders and Cowboys, who might have the worst defense the NFL has ever seen.
What do you think?
Sports & Games Lists on Ranker
Comment...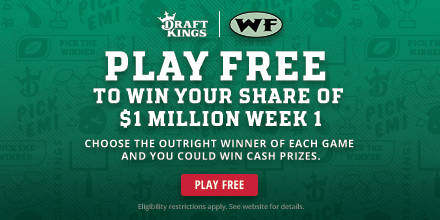 NFL Picks
- Oct. 17
2020 NFL Mock Draft
- Oct. 13
2019 NFL Mock Draft
- Oct. 11
Fantasy Football Rankings
- Sept. 5
2019 NBA Mock Draft
- Aug. 13
NFL Power Rankings
- June 3