Tampa Bay Buccaneers (Last Year: 4-12)
Buy Buccaneers Tickets
2014 NFL Season Preview:
Veteran Additions:
QB Josh McCown, TE Brandon Myers, OT Anthony Collins, G/OT Oniel Cousins, C Evan Dietrich-Smith, DE Michael Johnson, DT Clinton McDonald, ILB Dane Fletcher, CB Alterraun Verner, CB Mike Jenkins, S Major Wright.
Early Draft Picks:
WR Mike Evans, TE Austin Seferian-Jenkins, RB Charles Sims, G Kadeem Edwards, OT Kevin Pamphile.
Buccaneers Rookie Forecast
Offseason Losses:
QB Dan Orlovsky, FB Erik Lorig, WR Mike Williams, OT Donald Penn, G Davin Joseph, G Gabe Carimi, C Jeremy Zuttah, C Ted Larsen, OLB Dekoda Watson, OLB Adam Hayward, CB Darrelle Revis.
2014 Tampa Bay Buccaneers Offense:
A lot can happen in a year. Last summer, the Buccaneers were prepared to start Josh Freeman, who was having personal issues that were mentioned first on this Web site. The team had no chance with a highly distracted Freeman at quarterback, and having the overbearing Greg Schiano on the sidelines didn't help matters. Freeman and Schiano are both gone, and Tampa Bay's outlook is much brighter with a superior coach-quarterback tandem.
The Buccaneers made a great hire in Lovie Smith, who always had the Bears competitive. Smith then opted to bring in Josh McCown from Chicago. McCown, previously a middling journeyman quarterback, exploded this past season when he was given the opportunity to start in the wake of Jay Cutler's injury. McCown maintained a 13-to-1 touchdown-to-interception ratio, all while completing 66.5 percent of his passes on an 8.2 YPA. Some detractors will point out that McCown had quarterback guru Marc Trestman there to get the most out of him, but Tampa offensive coordinator Jeff Tedford has plenty of experience getting the most out of his signal-callers.
McCown had some massive receivers in Brandon Marshall and Alshon Jeffery to throw to in Chicago, so it makes sense that the Buccaneers spent the No. 7 overall selection on the 6-foot-5 Mike Evans to start across from the equally massive Vincent Jackson. On top of that. McCown will have second-round rookie Austin Seferian- Jenkins, also 6-foot-5, as an effective intermediate target. The Buccaneers did an excellent job replicating what McCown had to work with in Chicago, so there's no reason to think why he can't be just as potent in his new home.
Tampa also made some changes up front to improve the blocking. The lethargic Donald Penn is gone, and former Bengal Anthony Collins was brought in as an upgrade on the blind side. He'll bookend Demar Dotson, who had a terrific 2013 campaign.
The other addition the Buccaneers made to the offensive line was Evan Dietrich-Smith, who was brought in from the Packers. Dietrich-Smith is a skilled lineman who can play all three interior positions. He'll be used at center, as he'll be flanked by Carl Nicks, and one of Patrick Omameh, Jamon Meredith or Kadeem Edwards. Nicks can be dominant if healthy, which is far from a guarantee. The right guard position, however, figures to be a liability unless Edwards, a fifth-round rookie, manages to step up.
McCown will also have a strong rushing attack to support him. The third-year Doug Martin played in only six games this past season, so his legs will be fresh. Martin rushed for 1,454 yards and 11 touchdowns as a rookie, so he could equal those numbers if given the opportunity. Of course, Tampa may choose not to give him as many carries as he shouldered in 2012 (319) so he's not worn out. Mike James and Bobby Rainey both proved to be effective when Martin was out this past season, while third-round rookie Charles Sims could serve as a pass-catching threat out of the backfield.
2014 Tampa Bay Buccaneers Defense:
The Buccaneers made some great moves on offense this spring, but the biggest story surrounding the team was that it released Darrelle Revis one year after trading the No. 13 overall pick (turned out to be Sheldon Richardson) for him. Revis proved to be too costly, and he didn't fit Lovie Smith's defense very well, but it's still odd that Tampa would release a top-two NFL cornerback.
Tampa fans shouldn't feel too bad about the move though, as the front office acquired another talented corner who happens to be a better scheme fit for Smith's stop unit. Former Titan Alterraun Verner was signed to a 4-year, $26.5 million contract this offseason. Verner, who won't be 26 until December, is coming off an exceptional 2013 campaign. With him in the secondary, the opposition will undoubtedly opt to target the other side of the field, which will be occupied by Johnthan Banks, a 2013 second-rounder. Banks has potential, but he struggled mightily as a rookie.
Speaking of disappointing defensive backs, Dashon Goldson inked a 5-year, $41.25 million deal last spring, but had a woeful 2013 campaign. Goldson was always considered an overrated player, and this could be yet another case of a player taking the money and running to an inferior team, but to be fair, Goldson was hampered by a nagging foot injury all season. He could bounce back, as could Mark Barron, whose troublesome hamstring caused him to miss a pair of games and left him ineffective for several others.
A healthier secondary will play much better, especially considering that the Buccaneers bolstered their pass rush. They already had Gerald McCoy, one of the elite defensive tackles in the NFL, but they also added Michael Johnson via free agency. Johnson, brought in for a 5-year pact worth $43.75 million, is two years removed from an 11.5-sack season. He had just 3.5 sacks in 2013, but that can be attributed to bad luck because he played well and pressured opposing quarterbacks quite frequently.
McCoy and Johnson will have to carry the defensive front line because there's not much other talent there. Akeem Spence started next to McCoy this past season. He was a 2013 fourth-rounder who struggled mightily in his rookie campaign. He was arrested for speeding and having marijuana on him in January, so he's apparently not taking his career very seriously. Adrian Clayborn, a former first-rounder, has disappointed thus far, but he could have more success at left end.
The linebacking corps has some holes as well, though it's led by the outstanding Lavonte David, who is coming off a prolific season. David, one of the best 4-3 linebackers in the NFL, will play all three downs once again with Mason Foster, who can play well on occasion. There's no third linebacker, however. That was Dekoda Watson this past season, but he signed with the Jaguars. Jonathan Casillas will likely be the starter at the strongside position, but he's not any good.
2014 Tampa Bay Buccaneers Schedule and Intangibles:
Prior to the 2009 season, the Buccaneers were 68-36 as hosts. However, they were a shameful 1-6 at the New Sombrero in 2009, a mediocre 4-4 in 2010 (compared to 6-2 in away contests), and 3-5 in 2011, 2012 and 2013. They need to reestablish dominant homefield advantage.
Punter Michael Koenen was awarded a 6-year, $19.5 million contract three springs ago for some strange reason. It's basically the equivalent of an average person spending $2,000 on a pack of gum. Koenen had the fourth-worst net-punting average and barely got many attempts inside the 20 in 2012. He followed that up with the eighth-worst figure this past season.
Kicker Connor Barth, who drilled 28-of-33 attempts in 2012, tore his Achilles prior to the 2013 season. He seems to have recovered, but it's unclear how it'll affect his abilities.
No special-teams touchdowns were scored for or against the Buccaneers in 2013, but they at least outgained their opponents on kickoffs. Their punt coverage was not good, however.
The Buccaneers have a pretty tough schedule. In addition to battling their NFC South foes twice each, they also have to go up against the Packers, Bears, Rams, Lions (road) and Steelers (road).
2014 Tampa Bay Buccaneers Rookies:
Go here for the
Buccaneers Rookie Forecast
, a page with predictions like which rookie will bust and which rookie will become a solid starter.
2014 Tampa Bay Buccaneers Positional Rankings (1-5 stars):
| | | | | | |
| --- | --- | --- | --- | --- | --- |
| Quarterbacks | | Offensive Line | | Secondary | |
| Running Backs | | Defensive Line | | Special Teams | |
| Receivers | | Linebackers | | Coaching | |
2014 Tampa Bay Buccaneers Analysis:
The Buccaneers' outlook is much brighter than it was last summer. They have stability at quarterback, a much better coaching staff, more weapons on offense and some new pieces on defense. They're not good enough to overtake the Saints for the divisional crown, but they could challenge for a wild card spot.
Projection:
8-8 (3rd in NFC South)
2014 Fantasy Football Rankings
More
2014 NFL Season Previews
Follow
@walterfootball
for updates.
Comment...
NFL Draft Team Grade: C Grade
Goals Entering the 2014 NFL Draft:
The Buccaneers have made a ton of acquisitions this offseason, but they're still weak in a few areas. They have to find a No. 2 receiving option, upgrade at linebacker and guard, and someone to help Gerald McCoy rush the passer on the interior of the defensive line. They'll also consider a franchise quarterback at No. 7 overall if they can get either Blake Bortles or Johnny Manziel.
2014 NFL Draft Accomplishments:
Mike Evans is so much like Vincent Jackson that I accidentally tweeted out that Tampa Bay drafted Vincent Jackson No. 7 overall. He and Austin Seferian-Jenkins will provide Josh McCown with some rather large targets, a luxury that McCown enjoyed during his time with the Bears. Robert Herron, a smaller weapon, was a solid choice as well.
Tampa Bay's other picks weren't nearly as good. Kadeem Edwards and Kevin Pamphile were reaches in the fifth round - and the latter didn't provide a need - but the worst choice of all was Charles Sims in the third frame. With Doug Martin, Mike James and Bobby Rainey on the roster, there was absolutely no need to pick Sims, who was a reach at that point anyway. This earned the Buccaneers one of the dreaded "Millen" grades that I handed out over the weekend.
Overall, the Buccaneers didn't have a very good draft. They ignored needs, made reaches and failed to find a possible long-term solution at quarterback.
NFL Draft Individual Grades:
7. Mike Evans, WR, Texas A&M: A- Grade
This makes a ton of sense. The Buccaneers jettisoned the lethargic Mike Williams this offseason, which opened up an even bigger need for a No. 2 receiver. Mike Evans was the top player available - I wasn't really sure he'd be here - so Tampa Bay is getting great value with a receiver projected to be the next Vincent Jackson. How will the NFC South teams deal with two Vincent Jacksons?
38. Austin Seferian-Jenkins, TE, Washington: B+ Grade
There are some character issues with Austin Seferian-Jenkins, so he's not a slam-dunk pick or anything, but this is a solid choice for the Buccaneers, who add yet another weapon for Josh McCown. They had to find an upgrade at the tight end position, and Seferian-Jenkins is one of three who fit this range.
69. Charles Sims, RB, West Virginia: I'M THE MILLEN, I'M THE MILLEN, I'M THE MILLEN Grade
The Buccaneers have Doug Martin, Mike James and Bobby Rainey. Where does Charles Sims fit in? I could understand this pick if the Buccaneers thought they were getting a steal - hello, Tre Mason - but Charles Sims is a fourth-round prospect. So, not only does this not fill a need whatsoever; Tampa is reaching. This is an obvious Millen pick - and named after the awful ESPN song that keeps playing.
143. Kadeem Edwards, G, Tennessee State: C+ Grade
The Buccaneers don't need a tackle, as some NFL analysts have stated. They did need to find a guard though. Kadeem Edwards is a slight reach here, but it's the fifth round, so it's not a huge deal.
149. Kevin Pamphile, OT, Purdue: D Grade
A starting tackle wasn't needed, but the Buccaneers had to find depth behind Anthony Collins and Demar Dotson. Kevin Pamphile might be able to eventually emerge as a decent backup, but this is just too early for him. Throw in the fact that Tampa moved up for him, and I don't like this selection very much.
185. Robert Herron, WR, Wyoming: A Grade
The Buccaneers finally drafted a target who isn't 6-foot-4 or taller. Maybe he doesn't fit the height requirement, but Robert Herron is a solid receiver who could have easily gone in Round 3. I love the value Tampa is getting with this selection.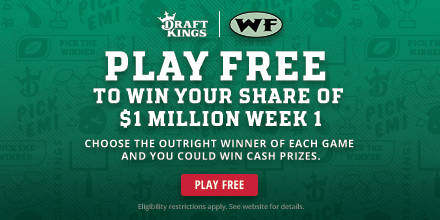 Season Summary:
The Buccaneers were doomed from the start. Josh Freeman was not mentally prepared to play football this past season, while many players weren't buying into Greg Schiano's controlling style of coaching. Tampa turned things around for a few weeks in the middle of the year, but still finished poorly. Schiano was promptly fired, as the owners decided to go back to their roots by hiring Lovie Smith, a former defensive coach on the team.
Offseason Moves:
Rams sign G Davin Joseph
Buccaneers sign S Major Wright
Bills acquire WR Mike Williams from Buccaneers for sixth-round pick
Lions sign QB Dan Orlovsky
Buccaneers sign WR Louis Murphy
Ravens acquire C Jeremy Zuttah from Buccaneers for 2015 late-rounder
Buccaneers sign CB Mike Jenkins
Raiders sign OT Donald Penn
Saints sign FB Erik Lorig
Buccaneers sign ILB Dane Fletcher
Buccaneers sign G/OT Oniel Cousins
Buccaneers sign C Evan Dietrich-SMith
Buccaneers cut OT Donald Penn
Buccaneers sign OT Anthony Collins
Patriots sign CB Darrelle Revis
Cardinals sign C Ted Larsen
Buccaneers cut CB Darrelle Revis
Buccaneers sign QB Josh McCown
Jaguars sign OLB Dekoda Watson
Buccaneers sign CB Alterraun Verner
Buccaneers sign DE Michael Johnson
Buccaneers sign DT Clinton McDonald
Buccaneers sign TE Brandon Myers
Buccaneers re-sign OT Jamon Meredith
Buccaneers re-sign CB Danny Gorrer
Redskins sign OLB Adam Hayward
Buccaneers cut G Davin Joseph
Buccaneers re-sign OLB Jonathan Casillas
Falcons sign G Gabe Carimi
Buccaneers cut DT Derek Landri
Buccaneers cut G Gabe Carimi
Buccaneers hire HC Lovie Smith
Buccaneers fire HC Greg Schiano






Team Needs:
Defensive End: Only eight teams had fewer sacks than the Buccaneers this past season, as the defense couldn't generate any sort of exterior pass rush. There will be an upgrade available with the No. 7 overall pick this May. Signed Michael Johnson


Two Guards: Hampered by a staph infection all year, Carl Nicks spawned the Walking Bucs. Unfortunately, it's sounding like he could be released this offseason. Tampa can't count on him. Davin Joseph was released. Signed Evan Dietrich-Smith


Wide Receiver: Mike Williams has been traded, so the Buccaneers need to find a No. 2 option. Signed Louis Murphy


Middle Linebacker: New defensive coordinator Leslie Frazier discussed this as a need. Mason Foster struggled at this position. Signed Dane Fletcher



Cornerback Depth: Tampa needs someone better than the anemic Leonard Johnson to play behind Darrelle Revis and Johnthan Banks. Signed Alterraun Verner and Mike Jenkins


Quarterback: It's doubtful that Mike Glennon is the long-term solution for the Buccaneers at quarterback, but they'll probably give him another shot in 2014. If he fails, it'll be Jameis Winston or Marcus Mariota in the 2015 NFL Draft. Signed Josh McCown


Defensive Tackle: Tampa has to find a solution for Roy Miller, who was missed last year. Fourth-round rookie Akeem Spence was not a viable replacement, but he could be given another chance. Signed Clinton McDonald


Tight End: Tim Wright had his moments in the second half of the season, but Tampa could really help out Mike Glennon by giving him a better intermediate option. One should be available in the second round of the 2014 NFL Draft. Signed Brandon Myers


Follow me @walterfootball for updates.
2014 NFL Free Agent Signings:
Michael Johnson, DE, Bengals. Age: 27.
Signed with Buccaneers (5 years, $43.75 million; $24 million guaranteed)

Michael Johnson has his ups and downs, but when he's on, he can be very dominant. Johnson is especially strong against the run and can get to the quarterback well at times. He had 11.5 sacks in 2012, but saw that number drop to 3.5 this past season.


Alterraun Verner, CB, Titans. Age: 25.
Signed with Buccaneers (4 years, $26.5 million)

A former fourth-round pick, Alterraun Verner had an excellent 2013 campaign, though he faded down the stretch. A solid No. 2 corner going forward, Verner won't be 26 until December.


Evan Dietrich-Smith, C, Packers. Age: 28.
Signed with Buccaneers

Evan Dietrich-Smith has been a strong starting center for the Packers the past year and a half. He's solid in both pass protection and run blocking. He can also play guard.


Major Wright, S, Bears. Age: 26.
Signed with Buccaneers (1 year)

Major Wright played very well in 2012, but had an awful 2013 campaign. Perhaps he deserves a mulligan, as he battled neck and hamstring injuries all season. He's only 26, so he should be able to rebound.


Anthony Collins, OT, Bengals. Age: 28.
Signed with Buccaneers

Anthony Collins took over the left tackle position once Andrew Whitworth moved inside to compensate for injuries. Collins performed well. He's a passable starter.


Josh McCown, QB, Bears. Age: 35.
Signed with Buccaneers (2 years)

Josh McCown credited Kurt Warner for his improved play. Perhaps Warner should be an NFL coach because McCown was prolific when starting in place of Jay Cutler, completing 66.5 percent of his passes and maintaining a 13-to-1 touchdown-to-interception ratio on an 8.2 YPA.


Brandon Myers, TE, Giants. Age: 28.
Signed with Buccaneers (2 years, $4.25 million)

Brandon Myers caught 79 passes in 2012, but was a major disappointment with the Giants. He and Eli Manning just never clicked.


Clinton McDonald, DT, Seahawks. Age: 27.
Signed with Buccaneers (4 years, $12 million)

The undersized Clinton McDonald is a liability against the run, but he's a strong situational pass-rusher; he logged 5.5 sacks in 2013.


Mike Jenkins, CB, Raiders. Age: 29.
Signed with Buccaneers (1 year, $1.5 million)

Mike Jenkins never lived up to expectations, but he started at corner for the Raiders in 2013 and didn't fail miserably. He wasn't very good either, however.


Oniel Cousins, G, Browns. Age: 30. -- Signed with Buccaneers (1 year)
Dane Fletcher, ILB, Patriots. Age: 27. -- Signed with Buccaneers (1 year, $2 million)
Louis Murphy, WR, Giants. Age: 27. -- Signed with Buccaneers



Tampa Bay Bucs Free Agents:

Salary Cap: TBA.
Darrelle Revis, CB, Buccaneers. Age: 29.
Signed with Patriots (1 year, $12 million)

The Buccaneers dumping Darrelle Revis after just one season is insane considering that they traded the No. 13 pick in the 2013 NFL Draft (Sheldon Richardson), as well as Round 3-4 selection this May for him. Revis had a rocky start to his 2013 season because Tampa stupidly used him in a zone, but he was great down the stretch. Turning 29 in July, Revis still has four strong seasons remaining, making him the only five-star free agent this offseason.


Davin Joseph, G, Buccaneers. Age: 30.
Signed with Rams

Davin Joseph used to be a talented guard, but a torn patellar tendon knocked him out for all of 2012 and caused him to struggle in 2013. He could bounce back, but he'll turn 31 in November.


Donald Penn, OT, Buccaneers. Age: 31.
Signed with Raiders

An overweight underachiever, Donald Penn failed to live up to the $41.7 million contract he signed in 2010. He has talent though, so with the right coaching, he could be a fine, short-term starter. Perhaps he'll be motivated after being released. Penn turns 31 in April.


Jonathan Casillas, OLB, Buccaneers. Age: 27. -- Re-signed with Buccaneers
Erik Lorig, FB, Buccaneers. Age: 27. -- Signed with Saints (4 years)
Lawrence Tynes, K, Buccaneers. Age: 36.
Daniel Te'o-Nesheim, DE, Buccaneers. Age: 27.
Dekoda Watson, OLB, Buccaneers. Age: 26. -- Signed with Jaguars
Danny Gorrer, CB, Buccaneers. Age: 28. -- Re-signed with Buccaneers (1 year)
Brian Leonard, RB, Buccaneers. Age: 30.
Dan Orlovsky, QB, Buccaneers. Age: 31. -- Signed with Lions (1 year)
Ted Larsen, C, Buccaneers. Age: 27. -- Signed with Cardinals (2 years)
Nate Byham (RFA), TE, Buccaneers. Age: 26.
Jamon Meredith, OT, Buccaneers. Age: 28. -- Re-signed with Buccaneers (2 years)
Gabe Carimi, G, Buccaneers. Age: 26. -- Signed with Falcons
Derek Landri, DT, Buccaneers. Age: 30.
Rian Lindell, K, Buccaneers. Age: 37.
Eric Page, WR, Buccaneers. Age: 22.
Adam Hayward, OLB, Buccaneers. Age: 30. -- Signed with Redskins (3 years, $3 million)
Zach Miller, TE, Buccaneers. Age: 29.
Aaron Morgan, DE/OLB, Buccaneers. Age: 25.


NFL Free Agent Tracker:
QB | RB | FB | WR | TE | OT | G | C | DE | DT | OLB | ILB | CB | S | K/P | FA Grades | FA Rumors


NFL Picks - Oct. 19


2019 NFL Mock Draft - Oct. 18


2020 NFL Mock Draft - Oct. 13


Fantasy Football Rankings - Sept. 5


2019 NBA Mock Draft - Aug. 13


NFL Power Rankings - June 3