Top Fantasy Quarterbacks:
Russell Wilson: 14-of-23, 205 yards. 1 TD. 9 carries, 92 rush yards. 3 rush TDs.
Drew Brees: 26-of-39, 307 yards. 4 TDs. 1 carry, 11 rush yards.
Sam Bradford: 35-of-55, 377 yards. 3 TDs, 1 INT. 2 carries, 9 rush yards. 1 2-pt conversion.
Tom Brady: 36-of-65, 443 yards. 1 TD, 2 INTs. 3 carries, 11 rush yards. 1 rush TD.
Colin Kaepernick: 14-of-25, 216 yards. 4 TDs, 1 INT. 7 carries, 28 rush yards.
Aaron Rodgers: 23-of-36, 291 yards. 3 TDs. 4 carries, 14 rush yards. 1 catch, -1 rec. yards.
Ryan Tannehill: 22-of-28, 220 yards. 2 TDs. 8 carries, 52 rush yards. 1 2-pt conversion.
Matt Ryan: 23-of-28, 270 yards. 3 TDs.
Kirk Cousins: 26-of-37, 329 yards. 2 TDs, 1 INT. 3 carries, 22 rush yards.
Tony Romo: 30-of-42, 341 yards. 2 TDs.

Top Fantasy Running Backs:
Adrian Peterson: 24 carries, 212 yards. 1 TD.
Chris Wells: 17 carries, 67 yards. 3 TDs.
Alfred Morris: 27 carries, 87 yards. 2 TDs.
Danny Woodhead: 12 carries, 61 yards. 2 TDs. 5 catches, 23 rec. yards.
DeAngelo Williams: 22 carries, 93 yards. 2 catches, 51 rec. yards. 1 rec. TD. 1 fumble.
Marshawn Lynch: 10 carries, 113 yards. 1 TD. 1 catch, 14 rec. yards.
Knowshon Moreno: 22 carries, 118 yards. 1 TD.
Mike Tolbert: 9 carries, 40 yards. 2 TDs. 2 catches, 24 rec. yards.
Chris Johnson: 21 carries, 122 yards. 1 TD.
Arian Foster: 27 carries, 165 yards.
BenJarvus Green-Ellis: 25 carries, 106 yards. 1 TD.
DeMarco Murray: 14 carries, 81 yards. 1 TD. 4 catches, 31 rec. yards. 1 fumble.
C.J. Spiller: 17 carries, 103 yards. 1 TD.
Trent Richardson: 11 carries, 28 yards. 2 TDs.
Mark Ingram: 14 carries, 90 yards. 1 TD.

Top Fantasy Receivers:
James Jones: 5 catches, 60 yards. 3 TDs.
Michael Crabtree: 7 catches, 107 yards. 2 TDs.
Julio Jones: 6 catches, 74 yards. 1 carry, 18 rush yards. 2 TDs.
Andre Johnson: 11 catches, 151 yards. 1 TD.
Eric Decker: 8 catches, 133 yards. 1 TD.
Brandon Lloyd: 10 catches, 190 yards.
Leonard Hankerson: 2 catches, 56 yards. 2 TDs.
Steve Johnson: 8 catches, 115 yards. 1 TD.
T.Y. Hilton: 3 catches, 78 yards. 1 TD.
Danny Amendola: 6 catches, 58 yards. 1 TD. 1 2-pt conversion.
Steve Smith: 6 catches, 57 yards. 1 TD.
Travis Benjamin: 1 catch, 69 yards. 1 TD.
Antonio Brown: 8 catches, 76 yards. 1 TD. 1 fumble.
Calvin Johnson: 10 catches, 121 yards.
Joe Morgan: 2 catches, 61 yards. 1 TD.
Dez Bryant: 4 catches, 59 yards. 1 TD.
A.J. Green: 6 catches, 57 yards. 1 TD.
Brandon Marshall: 6 catches, 56 yards. 1 TD.
Randall Cobb: 6 catches, 115 yards. 1 fumble.
Lance Moore: 4 catches, 42 yards. 1 TD.

Top Fantasy Tight Ends:
Dennis Pitta: 7 catches, 125 rec. yards. 2 rec. TDs.
Aaron Hernandez: 10 catches, 92 rec. yards. 1 rec. TD.
Heath Miller: 7 catches, 92 rec. yards. 1 rec. TD.
Anthony Fasano: 6 catches, 56 rec. yards. 1 rec. TD. 1 2-pt conversion.
Jeff Cumberland: 4 catches, 53 rec. yards. 1 rec. TD.

Top Fantasy IDP:
J.J. Watt: 10 tackles, 3 sacks, 1 forced fumble.
Chris Clemons: 5 tackles, 2.5 sacks, 1 forced fumble.
Rob Jackson: 6 tackles, 1 sack, 1 INT, 1 forced fumble.
Greg Hardy: 5 tackles, 2 sacks, 1 forced fumble.
Earl Thomas: 5 tackles, 1 INT, 1 TD.
Charles Johnson: 3 tackles, 2 sacks, 1 forced fumble.
Everson Griffen: 1 tackle, 1 INT, 1 TD.
Chris Harris: 1 tackle, 1 INT, 1 TD.
Brandon Graham: 6 tackles, 2.5 sacks.
Michael Griffin: 6 tackles, 2 INTs.
Jason McCourty: 5 tackles, 2 INTs.
Jabari Greer: 4 tackles, 2 INTs.
Wallace Gilberry: 2 tackles, 1 sack, 1 TD.
Zach Brown: 7 tackles, 2 sacks.
Ray McDonald: 4 tackles, 2 sacks.
Chad Greenway: 14 tackles, 1 sack.
NaVorro Bowman: 11 tackles, 1 forced fumble.
Josh Bynes: 13 tackles.
Jerod Mayo: 12 tackles.
Bobby Wagner: 12 tackles.

Fantasy Scrubs of the Week:
Danario Alexander: 0 catches, 0 yards.
Matthew Stafford: 24-of-50, 246 yards. 3 INTs.
Josh Freeman: 26-of-47, 279 yards. 4 INTs. 2 carries, 8 rush yards. 1 fumble.
Stevan Ridley: 9 carries, 23 yards. 1 fumble.
Jamaal Charles: 9 carries, 10 yards. 3 catches, 18 rec. yards.
Ryan Mathews: 4 carries, 22 yards. 3 catches, 8 rec. yards.
Doug Martin: 9 carries, 16 yards. 3 catches, 19 rec. yards.
Joique Bell: 7 carries, 24 yards. 2 catches, 13 rec. yards.
Kenny Britt: 1 catch, 7 yards.
Demaryius Thomas: 4 catches, 13 yards.
Reggie Wayne: 3 catches, 14 yards.
Torrey Smith: 1 catch, 14 yards.
Victor Cruz: 3 catches, 15 yards.
Roddy White: 2 catches, 16 yards.
Larry Fitzgerald: 4 catches, 22 yards.
Chris Givens: 1 catch, 22 yards.
Josh Gordon: 3 catches, 27 yards.
2012 NFL Power Rankings: Week 16 - Top 10
Follow
@walterfootball
for updates.
San Francisco 49ers (10-3-1) - Previously: #2 - Did you think the 49ers were going to lose after blowing a 31-3 lead? At least one person did. My friend Matvei, who has almost as many bad beats as I do this year, sent me the following text when New England tied it up:

So the Niners are my second biggest bet this week, behind Denver. Which Indian graveyard did we build an outhouse on this week, good grief.

Fortunately for Matvei, I took the Patriots, so his wager was safe.

The 49ers, by the way, have to be considered the No. 1 team in the league. You can see how much potential they have with Colin Kaepernick, who just keeps getting better every week. Alex Smith could only dream of completing five passes of 24-plus yards in a single game.


New England Patriots (10-4) - Previously: #1 - What an impressive comeback attempt by Tom Brady. It obviously would have been better had he actually completed it - or perhaps if he would have scored that final touchdown instead of falling an inch short of the goal line. Why? Because that one inch cost me my big-money fantasy football league semi-final. Had Brady scored, I would have beaten Body Burner and moved on to the championship, but noooooo...

I know you all care about my fantasy league, but I guess I should just move on. The Patriots lost, but that was a bit of a fluky game with the rain causing all of those fumbles.


Houston Texans (12-2) - Previously: #3 - Speaking of fluky games, Sunday's Colts-Texans tilt would have been a lot closer had the Colts not fumbled at the one and not had a blocked punt for a touchdown. Still though, Houston deserves credit for bouncing back from its loss in the "biggest game in franchise history."

The Colts were the right side, but I had a feeling they wouldn't cover because when I awakened and turned on my TV, the first thing I heard was Suzy Kolber shriek, "OMG WHAT IS WRONG WITH THE TEXANS!?!?!? OMG!!!" I wanted to suffocate myself with my pillow, and considering the brutal Sunday I had, perhaps I should have.


Denver Broncos (11-3) - Previously: #4 - In the wake of the Newton, Conn. tragedy, I think I should note that I forgot to mention that Peyton Manning personally called the Aurora, Colo. victims from this past summer. That was very cool of him.

At any rate, the Broncos didn't have much of a challenge against their toughest foe in the second half of the season. The only concern with them is their offensive line, which should improve if/when Chris Kuper returns from injury.


Green Bay Packers (10-4) - Previously: #6 - The Packers will continue to improve as they keep getting their key defensive players back from injury. However, they have major issues on the offensive line. They're going to need to figure something out soon because there's a good chance it'll prove to be their downfall in the playoffs.

Of course, the Packers would just win every game if they could just play Chicago each week. Just take a look at how pathetic the Bears are (courtesy of Beaver Damn Sports):




Atlanta Falcons (12-2) - Previously: #7 - Yawn. We've seen this before. The Falcons won a big game at home against the Packers in the 2010 regular season. They went on to get blown out by the same Green Bay squad in the playoffs.

It's a joke that the Atlanta players considered the New York contest a prove-it "statement game." What statement did they make exactly, that they can be awesome in the regular season? We've seen this before out of the Falcons. They're still a team with a couple of glaring flaws and no postseason track record.

Look, I'm not saying they absolutely can't make a Super Bowl run because they certainly can. But I just don't think they're nearly as good as their 12-2 record indicates.


Seattle Seahawks (9-5) - Previously: #8 - Pete Carroll keeps getting worse each week. First, it was throwing the ball with a backup quarterback up big in the fourth quarter. This past Sunday, he successfully converted a fake punt in a similar situation, and it was such a great feat because the Bills were so interested in the game at that point. If this trend continues, Carroll will be robbing from the Salvation Army by Valentine's Day.

But despite his douchebaggery, Carroll deserves a ton of credit for heteroclitically going with Russell Wilson at the beginning of the season. I feel like most coaches would have been conservative and gone with Matt Flynn, but it proves that thinking outside the box can be very fruitful. Stubborn coaches like Rex Ryan could learn a thing or two from the likes of Carroll and Jim Harbaugh.


Washington Redskins (8-6) - Previously: #10 - Congratulations on netting a future first-round pick with that Kirk Cousins performance, Mike Shanahan. Well played.

I want to keep what I wrote last week because it's so ridiculous: Ron Jaworski recently announced that he'd rather have Joe Flacco over Griffin because Flacco had a 9-3 record compared to Griffin's 6-6.

Well, Flacco is now down to 9-5, while Griffin is 8-6 (even though he didn't technically win Sunday's game). This means that after one more Flacco loss and one more Griffin victory, Jaws will see the two quarterbacks as equals!


Pittsburgh Steelers (7-7) - Previously: #9 - The Steelers have somehow transformed into a stupid team that finds different ways to lose football games. It's inexplicable, but they'll be able to correct this, right? I'll give them one more chance to rebound before dropping them out of the top 10.

The silver lining for Pittsburgh fans is that the arch-rival Ravens are struggling just as much. Speaking of Baltimore, how did Cam Cameron feel about watching his former offense sputter against the Broncos? I found out in my exclusive interview with him:

Me: Hey Cam, thanks for agreeing to do this interview, though I'm sure you have plenty of time on your hands right now.

Cam Cameron: No, no, Walt, I'm busy. I've been rearranging my private video collection in reverse-alphabetical order. Alphabetical order just wasn't working for me.

Me: OK then, I'll try to keep this interview brief. How did you feel about Sunday's loss? What would you have done differently?

Cam Cameron: Oh, nothing. I called all of the right plays. We just had bad luck.

Me: You called the plays? But weren't you fired?

Cam Cameron: Yes, but that doesn't matter. I kidnapped the real Joe Flacco and replaced him with a mechanical robot chicken in a Flacco costume that I can control via this remote.

Me: What? Why would you do that?

Cam Cameron: So Ray Rice doesn't get touches! It's all about keeping the ball away from him.

Me: Why would you want to do that? He's the best player on your offense.

Cam Cameron: Yes, but I go against him in family fantasy league every week, and I need to win the trophy for once. I've been in this league 16 years and have never triumphed.

Me: Wait, there's something I don't understand. How are you going against Rice every week in a fantasy league?

Cam Cameron: Because my brother Melvis has Rice on his team! Duh!

Me: Melvis Cameron? But don't you play other teams in your league?

Cam Cameron: What other teams? There are only two teams in my league, so how would I play someone besides Melvis?

Me: But... why would you be in a two-team fantasy league? And wait, didn't you just say that you haven't won the trophy in 16 years? So, Melvis has beaten you every single year?

Cam Cameron: Yeah! He's a great fantasy football player, that Melvis. Plus, I always get screwed with injuries. But things will all change now with my mechanical robot chicken strategy!

Me: Good luck with that, Cam.


New York Giants (8-6) - Previously: #5 - The Giants didn't take the Falcons seriously, and it cost them. They can definitely win out and take a wild-card spot, but they'll need some help to win the division.

Giant fans need a good laugh after that disastrous Sunday, so here's a hilarious picture that forum member CKane has in his signature: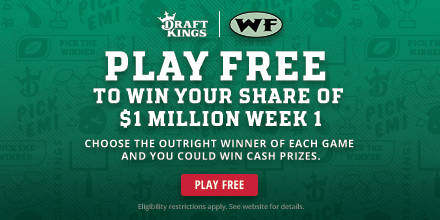 2012 NFL Power Rankings: Week 16 - Bottom 10


32. Kansas City Chiefs (2-12) - Previously: #32 - Something just seems off in Kansas City. I know that sounds like an obvious statement after a 15-0 loss to the Raiders, but take this for example: Sometime last month, Romeo Crennel told the media that Brady Quinn wasn't cleared for practice yet - despite the fact that Quinn had already practiced fully that very same day.

Crennel wanted to start Quinn for the rest of the season, so how did he not know Quinn was available for that Sunday's game? I can almost imagine what the halftime conversation sounded like...

Romeo Crennel: We are getting killed out there. Matt Cassel sucks. Oh, if only Brady Quinn were available... and look, I just ran out of Oreos. This is the worst day ever!

Brian Daboll: Romeo, Quinn is available. He practiced this week!

Romeo Crennel: Really!? What great news! Now we can come back and win! And lookie here - there's an Oreo under my desk!

31. Jacksonville Jaguars (2-12) - Previously: #28 - Chapter 54 of Mike Mularkey's upcoming book, 101 Ways to Lose a Football Game After Establishing a Big Lead:

The best lead you can lose is one that you never achieve because of stupidity. When attempting a successful shot into the end zone, it is vital that you forget to inform your tackle-eligible to report as eligible. This works like a charm because it will negate any touchdown. Later on, you can take matters into your own hands. When faced with multiple 4th-and-1s, try running the ball repeatedly with your fourth-string running back instead of kicking a field goal to take the lead. Fourth-string running backs tend not to be very good, so this has a high failure rate.

30. Oakland Raiders (4-10) - Previously: #31 - Steven L. of FootballFanSpot.com posted the following on my Facebook wall:

The Raiders/Chiefs commentators are the worst (probably why they're doing this game). About Tommy Kelly, "this guy is a keeper." I don't think they watch football.

Yeah, I'd say anyone who calls a lazy bum who has been absolutely gashed in run support a "keeper" probably shouldn't be broadcasting NFL games.

29. Philadelphia Eagles (4-10) - Previously: #27 - I wrote this last week: "[Nick] Foles has gotten better and better each week. If he continues to perform well, [Andy] Reid will NOT be fired - especially since he's owed $6 million next year. Owner Jeffrey Lurie has gone through a divorce and his ex-wife is showing up to games for the first time in memory. He'll be too distracted to can Reid. I'm confident he'll get one more chance unless Foles bombs in the final three weeks."

Well, bombs away. Foles wasn't terrible against the Bengals, but he took a step backward. Foles will have to look like the second coming of Joe Montana these last two weeks for Reid to keep his job.

28. Arizona Cardinals (5-9) - Previously: #30 - "Our quarterback had just one turnover! Success!"

Despite the victory over the lazy Lions, the Cardinals are still pathetic. Their quarterback situation is such a disaster. Forum member Chg91 said it best when John Skelton was announced as the starter last week: "Skelton's starting. Kevin Kolb hit a 'road block' with his aching vag and will be out for a couple of more weeks still."

27. New York Jets (6-8) - Previously: #26 - Here's a recap of Titans 14, Jets 10:

- Remember when ESPN tried to talk us into the Jets having a chance at a playoff berth? Yeah, I don't either. It was an absolute joke that the worldwide leader tried to sell New York as a postseason contender. Playoff teams don't have a bottom-five quarterback, offensive line and receiving corps.

Rex Ryan ultimately dug his own grave. Save for one drive, which I'll get to later, Ryan stuck with Mark Sanchez the entire game. Sanchez repaid him with some of the worst quarterbacking of the season, which is saying a lot. Sanchez went 13-of-28 for 131 yards, one touchdown, four interceptions and a lost fumble on a botch snap on the last offensive play of the game. The thing is that it could have been so much worse for him; I made it a point to count, and Sanchez seriously could have thrown eight picks, as the defense dropped four gift balls. Sanchez spent the entire evening sailing high passes and throwing behind his targets.

Sanchez had a couple of bright spots in this contest, but Ryan oddly shuttled him out of the game in both instances. There's no doubt that Tebow should be the starter, but it was just odd that they'd use Tebow then. Why not send him in after a Sanchez pick? Why disrupt a rare occurrence when Sanchez actually had rhythm? It didn't make any sense.

- Something else that's inexplicable is the amount of time the New York coaching staff takes to send in plays. There were so many instances when the Jets broke the huddle with about 10 seconds on the clock because they couldn't get the play in on time. Combine that with poor quarterbacking and awful blocking (four sacks allowed), and it's borderline miraculous that New York even put up 10 points.

- As mentioned, Tebow was used on one drive - the third of the game. Ryan said afterward that this was pre-planned. Tebow set up some nice runs, but didn't really get a chance to throw; he dropped back in the pocket on a 3rd-and-16 (a 3rd-and-11 turned into a 3rd-and-16 because of a delay-of-game penalty because it took the Jets forever to get the play in), but couldn't really do anything because the offensive line broke down, so he had to sail a pass out of bounds. Perhaps Sanchez should have tried this tactic in an effort to avoid throwing dumb picks.

- Jake Locker outplayed Sanchez, but only by default. He wasn't very good either, going 13-of-22 for 149 yards. The good news, on the surface, is that he avoided a turnover for the first time since Week 10, but he could have easily tossed a couple of picks. Locker was at his best on the ground, rushing for 43 yards and a score.

- The only positive highlight of this game was a 94-yard Chris Johnson touchdown - the second-longest run in Monday Night Football history. CJ2K didn't do much else though, finishing with 122 yards on 21 carries, which includes a loss of 10 yards on a pitch.

26. Tennessee Titans (5-9) - Previously: #29 - The Titans just played on Monday night, so it's time for the Adventures of Stupid Vince and Senile Bud! In this week's episode...

Bud Adams: I have a great idea that will revolutionize football! Man servant, get in here! Man servant, where are you? Man servant!

Vince Young: Derrr, I right here boss ha.

Bud Adams: Man servant, I have a great idea to improve football that I need to get to Commissioner Pete Rozelle right away.

Vince Young: Derrr, I never hearded of Pete... Pete I forgotted last named already ha. What is word I no understand commishnar?

Bud Adams: Commissioner. He's the guy in charge of this league, and that happens to be Paul Tagliabue. Here's a pen and paper. I want you to write this down.

Vince Young: OK, I try writted down what you says but sometime I forgetted letter or number ha.

Bud Adams: That's fine, I'm sure Rozelle will understand. OK, here's my idea. I think there should be games played on Mondays. Someone said my team name and the word Monday in a sentence recently. I don't know why they would do this, but it dawned on me that a game could be played on a Monday night. They could call it Monday Night Football. What do you think?

Vince Young: Derrr, I tink I play on Monday day one time when I play in footballs.

Bud Adams: That must have been a rogue league then. Let's pay that league some money so that they acknowledge that this was all my idea.

Vince Young: Should I writted this down on pencil and paper too?

Bud Adams: No, man servant. Let me see what you wrote there. Wait, you didn't write any words down! There are drawings of two stick figures and what appears to be a dog. Man servant, you idiot! Now Tagliabue will never hear my great idea!

25. San Diego Chargers (5-9) - Previously: #24 - E-mailer Connor L. had this to say about San Diego's awful performance against the Panthers:

Poor Philip Rivers, by now he might be s***ting himself when he drops back into the pocket and knows that some guy called Kevin Haslam is blocking for him. I had to Google him and learned he was some undrafted bum on the practice squad. Way to run a franchise, A.J Smith. Offensive line is a must in next year's draft; otherwise I feel sorry for the cleaner who has to deal with Rivers' shorts.

24. Cleveland Browns (5-9) - Previously: #23 - I'm not going to torture Browns' fans any more by reminding them they could have used a third-round pick on Kirk Cousins (or Russell Wilson, for that matter) instead of the first-rounder they spent on Brandon Weeden, so it's time for Power Rankings Hate Mail:

Haha Redskins a top ten team? That's a good one. Hop off of RG3's tip. Dude is being babied and everyone but you can see it.

Nope. Instead, I'll ride RG3's tip all night long. Indeed, a Matt Millen wet dream.

I am completely baffled why Walter rates the texans higher than the giants or the packers ,in fact I,m dumbfounded. Just ridiculous.

A couple of weeks ago, I was accused of having the Packers and Giants too high. Now they're too low. I just can't win with these people!

This idea that Pete was trying to run up the score is ridiculous. More likely, he was trying to keep his CB's off the field to save them from an unneccessary injury considering that browner is suspented, Sherman likely will be, and trufant is already out with an injury. ] Are you just one of those people who's been told he should dislike pete carroll no matter the facts?

Yeah, I've been told. A secret organization came to me in the middle of the night and told me to believe that Pete Carroll was running up the score. So, I'm sorry, that's what I'm going to believe.

23. Buffalo Bills (5-9) - Previously: #21 - My editor found this quip on MTV's Web site of all places:

The Bills struggle to circle the wagon, and instead find a way to die from dysentery.


2012 NFL Power Rankings: The Rest:
11. Dallas Cowboys (8-6). Previously: #14
12. Chicago Bears (8-6). Previously: #12
13. Indianapolis Colts (9-5). Previously: #13
14. Baltimore Ravens (9-5). Previously: #11
15. Cincinnati Bengals (8-6). Previously: #15
16. Minnesota Vikings (8-6). Previously: #19
17. New Orleans Saints (6-8). Previously: #17
18. Carolina Panthers (5-9). Previously: #25
19. Miami Dolphins (6-8). Previously: #22
20. St. Louis Rams (6-7-1). Previously: #16
21. Tampa Bay Buccaneers (6-8). Previously: #18
22. Detroit Lions (4-10). Previously: #20
Run Defenses, Pass Defense, Pass Protection:
Something new this year - I'm keeping track of precise run defense, pass defense and pass protection rankings in Excel. The benefit to this is that it'll be broken down by week. Here are the download links:
2012 NFL Defensive Rankings Spreadsheet
(2007 Excel)
2012 NFL Defensive Rankings Spreadsheet
- (1999-2003 Excel)
NFL Picks
- Nov. 15
2019 NFL Mock Draft
- Nov. 15
2020 NFL Mock Draft
- Nov. 3
Fantasy Football Rankings
- Sept. 5
2019 NBA Mock Draft
- Aug. 13
NFL Power Rankings
- June 3
---
---
WalterFootball.com is part of the NESN digital network.
Support Walt's Other Site:

Sales Tips and Sales Advice - Tons of sales tips, sales techniques and sales advice, including a Sales Mock Draft: The 32 Worst Things You Can Do in Sales.

; ;