2012 NCAA Tournament Picks:
South
|
West
|
East
|
Midwest
|
Final Four
2012 NCAA Tournament Home
2012 NCAA Tournament Bracket Breakdowns:
East
|
West
|
Midwest
|
South
2012 NCAA Tournament Resources:
Computer Rankings
2012 NCAA Tournament: Final Four Picks
2012 NCAA Tournament: Semi-Finals

No. 1S Kentucky vs. No. 1W Michigan State
I have three ones and a two here. Sorry for picking all chalk, but as I mentioned, all of the sleeper teams I liked (Memphis, St. Louis, Wichita State) were seeded poorly. I'd have no problem picking any of them to advance to the Final Four if they were in the East bracket. Running into Kentucky and Michigan State early is unfortunate, however.
I love Tom Izzo and dislike John Calipari, so I'm tempted to pick Michigan State. But Kentucky is just too damn good. I think this is the best college basketball team we've seen in quite a while. Anthony Davis is amazing, so I believe he'll have a Carmelo Anthony-esque tournament run, winning a championship as a mere freshman.
2012 NCAA Tournament Pick:
No. 1S Kentucky


No. 2E Ohio State vs. No. 1MW North Carolina
I have North Carolina ahead of Ohio State despite the fact that the Buckeyes have the No. 1 defense in the country. Three key differences: First, the Tar Heels have been much better on the road (I know Ohio State won at Michigan State, but the Spartans suffered an injury in that game). Second, North Carolina has finished on a much better note than the Buckeyes, who have dropped three of their previous eight. And third, Roy Williams is a better NCAA Tournament coach than Thad Matta in terms of overachieving/not underachieving.
2012 NCAA Tournament Pick:
No. 1MW North Carolina
2012 NCAA Tournament: Championship

No. 1S Kentucky vs. No. 1MW North Carolina
Let's hope that this matchup is as good as the first one. Like the first one, I'm picking Kentucky to win. The Wildcats are a slightly better team, and I just don't think that Anthony Davis will be denied. Kentucky is better offensively and defensively, owns a superior point differential, and has a more impressive road record.
John Calipari will finally win the NCAA Tournament, and he'll be able to cherish the championship forever - at least until the NCAA strips it away from him for committing some sort of violation.
2012 NCAA Tournament Pick:
No. 1S Kentucky
2012 NCAA Tournament Picks:
South
|
West
|
East
|
Midwest
|
Final Four
2012 NCAA Tournament Home
2012 NCAA Tournament Bracket Breakdowns:
East
|
West
|
Midwest
|
South
2012 NCAA Tournament Resources:
Computer Rankings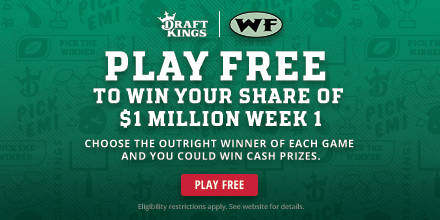 NFL Picks
- Oct. 19
2019 NFL Mock Draft
- Oct. 18
2020 NFL Mock Draft
- Oct. 13
Fantasy Football Rankings
- Sept. 5
2019 NBA Mock Draft
- Aug. 13
NFL Power Rankings
- June 3