Written by Paul Banks of the Washington Times, and David Kay of the The Sports Bank.
Send Paul an e-mail here: paulb05 AT hotmail DOT com.
All other e-mail, including advertising and link proposals, send to: wpc112@gmail.com
2012 NBA Draft Winners
- June 30

New Orleans Hornets:
The Hornets won the draft lottery and then ended up winning on draft night as well. Anthony Davis and Austin Rivers should be instant game-changers for the Hornets, helping them with their re-building effort. Add Eric Gordon into the fold, and that's a solid young nucleus moving forward - assuming Rivers and Gordon can coexist in the same backcourt. It will be interesting to see if the Hornets move forward with trying to have Rivers play the point when he is not a true distributor. I also love the Darius Miller selection in the second round and expect him to be an immediate role player earning minutes at the three to help replace the traded Trevor Ariza.

Sacramento Kings:
I had Thomas Robinson as the second-best player in this draft, so for him to slip to five should have Kings' management absolutely getting hammered at the Palms tonight. Robinson and DeMarcus Cousins are going to be a terrorizing frontcourt for years to come with their combination of size, strength and ability to score the basketball in a variety of ways. Things played out perfectly for Sacramento, as landing Robinson is a far, FAR better result that having to choose between Andre Drummond and Harrison Barnes like many expected them to have to do. It's a good thing the Kings held on to this pick rather than trading it like was being rumored.

Boston Celtics
With only Greg Stiemsma and JaJuan Johnson as frontcourt players under contract for next season, the Celtics needed to upgrade their depth inside. Free agents Kevin Garnett and Brandon Bass could still re-sign with the team, but in case one of them leaves (more than likely Bass; not Garnett), the Celtics added some quality depth. Sullinger's injury concerns dropped him from out of the lottery to 21, which is a terrific value, as he could end up being the steal of this draft in a few years. Taking Fab Melo at No. 22 provides Boston with a big body inside and gives them someone who hasn't even scratched the surface on how effective he could be. Kris Joseph was also a solid get at No. 51.

Oklahoma City Thunder
General manager Sam Presti does it again by making an incredibly intelligent decision in taking Perry Jones 28th overall with Oklahoma City's lone pick of the night. Sure, Jones has some injury red flags and there are questions about his overall toughness, but getting somebody that late who last summer would have been a top-ten pick is a mighty smart investment. Jones will go to a young team where he will have no immediate expectations so he can spend time learning under guys like Kevin Durant and Serge Ibaka. The reward far outweighed the risk at this point, especially when anybody the Thunder would have drafted at No. 28 was unlikely to be an immediate contributor anyway.
Missing Include for PHPIncludeFailed_nbablogmenu2012.php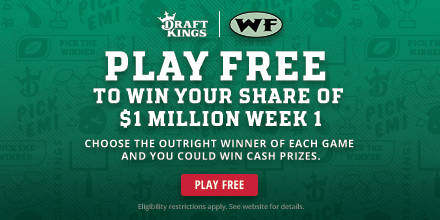 2015 NBA Mock Draft
2016 NBA Mock Draft
2014 NBA Draft Prospect Rankings
:
C
|
PF
|
COMBO-F
|
SF
|
COMBO-G
|
SG
|
PG
NFL Picks
- Sept. 23
2019 NFL Mock Draft
- Sept. 20
Fantasy Football Rankings
- Sept. 5
2019 NBA Mock Draft
- Aug. 13
2020 NFL Mock Draft
- Aug. 1
NFL Power Rankings
- June 3