This section highlights which players have improved or worsened their 2018 NFL Draft stock as the draft approaches.
By Charlie Campbell.
Send Charlie an e-mail here:
draftcampbell@gmail.com
Follow Charlie on Twitter
@draftcampbell
for updates.
2018 NFL Draft Stock Up

Josh Allen, QB, Wyoming
Allen had a great week at the Senior Bowl to firmly place him in the top-10 picks of the 2018 NFL Draft. NFL evaluators don't really care about the performance in the Senior Bowl game as 90 percent of the league leaves after the final practice on Thursday. Thus in the portion of the week that mattered the most, Allen helped himself with one strong practice after another. He was the best quarterback in Mobile, showing a superb skill set with a big frame, arm strength, and athleticism.
On each day of practice, Allen was better than the previous day. He showed a powerful arm on Tuesday with the ball exploding out of his hand. He threw the ball with more touch on Wednesday and Thursday, lofting in some beautiful touchdowns in the red-zone scrimmage. Allen displayed pocket presence to go with his mobility and arm strength. His Senior Bowl performance will help him to be a top-10 pick in the 2018 NFL Draft and could have teams consider taking him over UCLA's Josh Rosen and/or USC's Sam Darnold.

DaeShon Hamilton, WR, Penn State
Hamilton was probably the most polished receiver in Mobile. All week, he ran crisp routes without wasted steps. Hamilton showed nice hands and used his quickness to generate separation. While he does not have overwhelming size at 6-foot, 202 pounds, he is a developed player who has impressive technique. Hamilton could fit in a variety of roles in the NFL, and his best fit might come working out of the slot. Hamilton definitely helped improve his draft standing with his steady performance in each practice.

Will Hernandez, G, UTEP
Hernandez is a load at on the offensive line. While he doesn't have great speed or athleticism, the 340-pounder is a powerful run blocker who gets movement at the point of attack. That could be seen all week during the Senior Bowl practices, with Hernandez being very physical and creating movement in the ground game. He could stand to improve his ability to handle speed rushers in the NFL, but he was impressive after making a huge jump in competition. Hernandez isn't a great fit for a zone-blocking scheme, but he fits perfectly in a man blocking scheme. He might fit best as a right guard in the NFL. His Senior Bowl performance should help him to be a second-round pick in the 2018 NFL Draft.

Isaiah Wynn, G, Georgia
Like Hernandez, Wynn's practice week at the Senior Bowl should help him to be a second-round pick in the 2018 NFL Draft. Team sources see Wynn as a better fit at guard in the NFL given that he is likely too short and lacking at length to remain at left tackle. Some team sources feel that Wynn could play center. They told me that Wynn did some center work in practice at Georgia, so his development there has already been started.
Wynn is a nasty blocker who plays with a mean streak. He is a powerful run blocker with quickness and athleticism. If Wynn were three inches taller with longer arms, he would be a top-16 pick as a left tackle. Still, he was very good in Mobile to secure his standing in the second round.

Darius Leonard, LB, South Carolina State
Leonard didn't get a ton of headlines for his play in Mobile, but he was very good in every session to show that he could handle the improved level of competition. In the run game, Leonard was sideline to sideline and stuffing runs in the tackle box. Even more important for Leonard's draft stock, he showed the ability to cover tailbacks and tight ends in the passing game. That illustrates that Leonard has three-down starting potential for the NFL and is worthy of going as high as the second round of the 2018 NFL Draft.

Jordan Aikens, OT, Central Florida
One of the more impressive players for the South Team during Senior Bowl week was Aikens. During the Wednesday practices, he ran good routes and made some difficult catches, including a beautiful one-handed touchdown reception. Aikens was a dangerous weapon in the red-zone scrimmage. Aikens is not a good blocker, so he is going to have to be a sure-handed receiving threat in order to carve out a role in the NFL. At the Senior Bowl, he gave proof that he has that potential, and some teams have a third-round grade on him.

Tyrell Crosby, OT, Oregon
Sources told me that Crosby helped himself in Mobile. The height and lacking length of the 6-foot-4 Crosby worries some evaluators, but they feel his quick feet helped him to make up for it. They say Crosby doesn't have a good-looking body, but he could develop his physique in a NFL strength and conditioning program. Crosby has starting potential for the NFL with his quickness, footwork and athleticism. The Senior Bowl helped him to improve his standing with teams.

Brian O'Neill, OT, Pittsburgh
Sources said that O'Neill also helped himself. O'Neill has some athleticism with quick feet and agility on the edge. He can mirror speed rushers and get to the second level in the run game. O'Neill definitely needs to continue to get stronger for the pro game, because he can get pushed around and bull rushed. However with O'Neill's quickness and athleticism, he could be a really nice player after he gets stronger in a pro strength and conditioning program.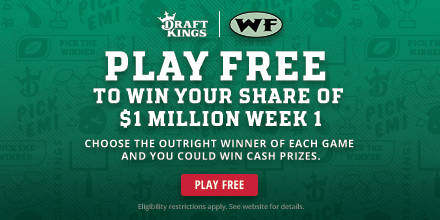 2018 NFL Draft Stock Down

Allen Lazard, WR, Iowa State
Perhaps the ugliest Senior Bowl practice session for any player all week was Lazard on Tuesday, when he dropped a plethora of passes. Lazard played much better on Wednesday, before having more ball-security issues on Thursday. The 6-foot-4, 227-pounder has to be a sure-handed receiver in the NFL as he is going to be a player who will have to make a lot of contested catches considering he is not going to separate regularly from pro cornerbacks. Dropped passes near defensive backs could result in more interceptions and also limit how much he is used. Lazard has red-zone potential, but dropped touchdown passes will hurt his ability to stay on a roster. After his performance in Mobile, Lazard needs to catch the ball extremely well at the combine and his pro day to help show that his Senior Bowl issues were an aberration.

Troy Fumagalli, TE, Wisconsin
Fumagalli was held back late in the 2017 season with an injury, so he needed a good Senior Bowl to restore his draft stock. While Fumagalli didn't play terribly, it wasn't what he needed to help ignite some momentum in his draft stock. He wasn't able to separate from defenders as much as one would like, and he didn't overwhelm them as a blocker or receiver. Fumagalli's Senior Bowl performance made him look more like a Day 3 pick rather than a second-day candidate.
Comment...
Fantasy Football Rankings
- Aug. 20
2019 NBA Mock Draft
- Aug. 13
2020 NFL Mock Draft
- Aug. 1
2019 NFL Mock Draft
- July 31
NFL Power Rankings
- June 3
NFL Picks
- Feb. 4