This new section highlights which players have improved or worsened their 2018 NFL Draft stock as the draft approaches.
By Charlie Campbell.
Send Charlie an e-mail here:
draftcampbell@gmail.com
Follow Charlie on Twitter
@draftcampbell
for updates.
2018 NFL Draft Stock Up

Marcus Davenport, DE, UTSA
There has been a buzz in the scouting community about Davenport for months. The 6-foot-7, 256-pounder has length and athleticism to play on the edge in the NFL. The senior recorded 55 tackles with 17.5 tackles for a loss, 8.5 sacks, four passes batted and three forced fumbles in 2017. Some media outlets have reported that Davenport could go as top-16 picks in the 2018 NFL Draft. In reaching out to some team sources, they thought that might be a bit of stretch, although they did think that Davenport could end up being a first-round pick and go in the back half of picks on Thursday night. Some other sources thought Davenport would have to dominate the Senior Bowl in epic fashion to go in the top-16, and they also thought he could go in the back half of the first round, comparing him to Chandler Jones.

Levi Wallace, CB, Alabama
Wallace (6-0, 170) was a reliable starter for Alabama in 2017. The former walk-on beat out other highly coveted recruits for a starting job with the Crimson Tide and was a solid defender. In 2017, Wallace totaled 48 tackles with three interceptions and 15 passes broken up. Sources say that Wallace is not fast. He is a decent athlete with good instincts, but has limited speed and athletic ability to be a cover corner in the NFL. They like his long arms.

Nick Nelson, CB, Wisconsin
Nelson (5-11, 204) had a strong 2017 season for the Badgers, breaking up 21 passes with 34 tackles. Nelson made zero interceptions, however, and not turning some of those breakups into turnovers will bother some evaluators. The NFL Draft Advisory gave Nelson a second-round estimation in his report. If Nelson runs well at the combine, that could help ease speed concerns.
Nelson started out his collegiate career at Hawaii, where he had 53 tackles with 15 breakups as a sophomore in 2015. He started as a freshman for the Rainbow Warriors, notching 36 tackles and six breakups.

Natrell Jamerson, S, Wisconsin
Jamerson broke into the starting lineup as a senior and turned in a quality 2017season for the Badgers with 51 tackles, 10 passes broken up and two interceptions. The 6-foot, 190-pounder has some versatility, having played some cornerback for Wisconsin as well as having returned kicks on special teams. Jamerson earned an invitation to the East-West Shrine. Some league sources say that Jamerson possesses character and a high IQ.

Christian Campbell, CB, Penn State
Yesterday
in the Hot Press
, we wrote about how teams feel this is a strong cornerback class with a good depth of talent extending into the second day and mid-rounds. One of the players who team sources highlighted was Campbell. An NFC director of college scouting said they thought Campbell could be this year's Shaq Griffin as an impressive size/speed workout warrior who pushes himself into the second day of the draft. They say teams are hearing that Campbell will time really well, which can really help prospects to rise. He is one of a number of candidates to become a hot prospect this spring.

Airius Moore, LB, N.C. State
In speaking with team sources, they say that Moore (6-0, 237) is receiving mid-round grades. The senior had a good 2017 season, but went under the radar because so much attention was paid to Bradley Chubb and the Wolfpack's defensive linemen. Moore totaled 67 tackles with three interceptions and four passes broken up as a senior. In 2016, he notched 86 tackles with five passes broken up. Moore recorded 78 tackles as a sophomore after 37 as a freshman. His pass-coverage skills could help him to rise in the months leading up to the 2018 NFL Draft.

Tim Settle, DT, Virginia Tech
Settle put together a strong 2017 season and was one of the better defenders on a tough Virginia Tech defense. The big nose tackle totaled 36 tackles with 12.5 tackles for a loss, four sacks and one pass batted for the year. That was a big improvement over his 2016 season, when he had 17 tackles and no sacks. The 6-foot-3, 335-pounder could end up being a second-day pick in the 2018 NFL Draft.

Anfernee Jennings, LB, Alabama
Jennings was unable to suit for Alabama in the National Championship, but he was extremely impressive in the semi-final win over Clemson. Jennings flewaround the field and made a number of big plays in the backfield, with dangerous blitzing off the edge to help lead the Crimson Tide defense to limiting the Tigers to only six points. Jennings totaled five tackles and a sack on the evening. For 2017, he totaled 41 tackles with six tackles for a loss, one sack, two forced fumbles and two passes batted. The 6-foot-3, 262-pound Jennings is a redshirt sophomore who could declare for the 2018 NFL Draft, but his best bet would be to return for his junior. With a big 2018 season, he could be an early-round pick in the 2019 NFL Draft.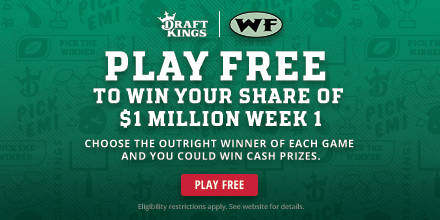 2018 NFL Draft Stock Down

Jaylen Dunlap, CB, Illinois
Dunlap has excellent physical tools with size, speed and athleticism. He also put together some good tape in college when he went against some talented receivers at Ohio State in 2017 and taking on Corey Davis in 2016. However, Dunlap has not gotten great reviews for his personal makeup, and that landed him in the doghouse of Lovie Smith's coaching staff at times. It appears those concerns are still on the minds of scouts, and it sounds like Dunlap could slip to the final day of the 2018 NFL Draft even though he has an early-round skill set.
Lamar Jackson, QB, Louisville
Jackson declared for the 2018 NFL Draft. The junior should still end up being a first-round pick, but he had some problems with his accuracy in 2017, with shaky footwork leading to a lot of overthrows. While Jackson may have the best skill set of any of the 2018 quarterbacks, improving his mechanics and accuracy as a senior could have made Jackson the top quarterback prospect for the 2019 NFL Draft and a top-five pick. With Josh Rosen, Sam Darnold and Josh Allen all declaring, Jackson appears likely to go behind those three, and he could even go behind Baker Mayfield as
Walt has projected in his latest mock draft
. It will be very important for Jackson to show improvement in his footwork and mechanics during the pre-draft workouts.
Comment...
NFL Picks
- Oct. 19
2019 NFL Mock Draft
- Oct. 18
2020 NFL Mock Draft
- Oct. 13
Fantasy Football Rankings
- Sept. 5
2019 NBA Mock Draft
- Aug. 13
NFL Power Rankings
- June 3