This new section highlights which players have improved or worsened their 2018 NFL Draft stock as the draft approaches.
By Charlie Campbell.
Send Charlie an e-mail here:
draftcampbell@gmail.com
Follow Charlie on Twitter
@draftcampbell
for updates.
2018 NFL Draft Stock Up

Marcell Ateman, WR, Oklahoma State
In speaking with a director of college scouting, they had a higher grade on Ateman than they did on fellow Cowboys wide receiver James Washington. They had Washington as a mid-rounder, but had Ateman with second-day potential. The 6-foot-4, 220-pound Ateman displays mismatch size with the ability to make plays downfield. In 2017, he has 54 catches for 1,049 yards with eight touchdowns. Ateman is averaging 19.4 yards per catch this year. The 2018 NFL Draft isn't especially strong at receiver, so Ateman could rise with a strong performance at the Senior Bowl.
Adam Breneman, TE, Massachusetts
Breneman has impressed as a receiving tight end over the past two seasons. The senior produced 64 catches for 764 yards and four touchdowns in 2017. He totaled 70 receptions for 808 yards and eight touchdowns in 2016. The 6-foot-5, 255-pounder has good size to him and could rise into the second day of the 2018 NFL Draft with a strong performance at the Senior Bowl.

Christian Campbell, CB, Penn State
The 6-foot-1, 194-pound Campbell has excellent size to defend big receivers in the NFL. The senior has a solid 2017 season, collecting 41 tackles with 12 passes broken up and one interception so far. As a junior, he totaled 31 tackles with six breakups and an interception. Campbell would really help himself at the Senior by showing the speed to run with receivers and prevent separation.

Tyler Conklin, TE, Central Michigan
The 6-foot-4, 240-pound Conklin has been a steady contributor as a receiver the past two seasons. He has hauled in 28 receptions for 406 yards and five touchdowns in 2017 after posting 42 catches for 560 yards and six scores as a junior. His solid play earned Conklin an invitation to the Senior Bowl, and he could rise if he blocks well in Mobile.

Fred Warner, LB, BYU
Warner played well enough for BYU in 2017 to earn an invitation to the Senior Bowl. He totaled 87 tackles with nine tackles for a loss, one sack, five passes batted, one forced fumble and one interception on the year. As a junior, Warner had 86 tackles with 10.5 tackles for a loss and one sack. The 6-foot-4, 230-pound Warner has good length to him, and if he shows pass-coverage skills in Mobile, he could rise.

Jalyn Holmes, DE, Ohio State
It isn't easy to get snaps and playing time on the Ohio State defensive line because it is so loaded with future NFL talent. Holmes fell into that issue as defensive ends Nick Bosa, Sam Hubbard, and Tyquan Lewis played more than he did. However, Holmes did well enough on a rotational basis to earn an invitation to the Senior Bowl. Entering his bowl game, Holmes has 25 tackles with one sack for 2017. He had two sacks in 2016. The 6-foot-5, 270-pound Holmes has good size and could rise if he impresses in Mobile.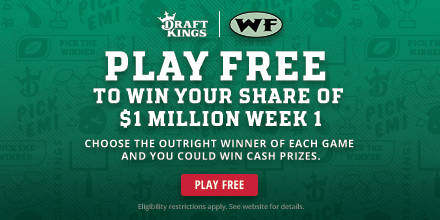 2018 NFL Draft Stock Down

Azeem Victor, LB, Washington
Sources have been disappointed in Victor's play this year. They say he has gotten too heavy and has lost some of the special speed he had in the past. In 2017, Victor has 30 tackles with three passes batted and also was suspended one game this season. Last year, Victor went down with a broken leg that required surgery and ended his season early. In his shortened, 10-game 2016, he recorded 67 tackles, three for a loss, one forced fumble and a pass batted. Between his weight, durability and suspension, Victor has a few issues that have sent his stock down this season.

Marquis Haynes, DE/OLB, Ole Miss
Scouts like Haynes' natural edge-rush ability and think he could be a contributor as a designated pass-rusher. Teams were disappointed in Haynes' effort at times in 2017, and there was talk around Ole Miss that an agent got to Haynes and pushed on him to protect himself on the field to not to get hurt and damage his draft stock. Thus, Haynes took his foot off the pedal in a lot of games, but that also meant he didn't look as good. On top of all that, Haynes (6-3, 222) is very thin and teams aren't confident he can learn other roles. Sources are valuing him for the third day of the 2018 NFL Draft.

Josh Sweat, DE, Florida State
Sources say that they think Sweat should return to school to improve before going pro, but because of knee issue that could give him a shorter NFL career, he is expected to enter the 2018 NFL Draft. Sweat was decent in 2017, but didn't put steady heat on the quarterback. He has 56 tackles with 12.5 tackles for a loss, 5.5 sacks and three passes batted entering his bowl game. If Sweat does in fact enter the 2018 NFL Draft, he could be a mid-rounder.

Dorance Armstrong, DE, Kansas
In the preseason, team sources were really excited for Armstrong after he had a 10-sack 2016 season. However, Armstrong saw his production drop to only two sacks in 2017 as teams went away from him all year. He also faced a ton of double teams, but with the rest of the Kansas defense being devoid of competitive talent, Big XII offenses had a lot of success while devoting extra attention to Armstrong. With his decreased production, Armstrong didn't look as good as he did a year ago. Sources say they think that makes Armstrong more of a second-day pick rather than a first-rounder if he enters the 2018 NFL Draft.
Comment...
NFL Picks
- Oct. 19
2019 NFL Mock Draft
- Oct. 18
2020 NFL Mock Draft
- Oct. 13
Fantasy Football Rankings
- Sept. 5
2019 NBA Mock Draft
- Aug. 13
NFL Power Rankings
- June 3