Charlie lays out an overview at the top players from each position for the 2018 NFL Draft. For further information, check out our in-depth analysis of
2018 NFL Draft Prospects by Position
.
By Charlie Campbell.
Send Charlie an e-mail here:
draftcampbell@gmail.com
Follow Charlie on Twitter
@draftcampbell
for updates.
This page was last updated
March 30, 2018
. Follow me
@walterfootball
for updates.
Position Review: Defensive Tackles
Defensive Tackle Class
Early-round talent: A
Mid-round: A-
Late-round: B
Overall grade: A-
Merging the 2018 and 2017 prospects
Jonathan Allen
Vita Vea
Da'Ron Payne
Taven Bryan
Malik McDowell
Tim Settle
Dalvin Tomlinson
Maurice Hurst
Rasheem Green
Larry Ogunjobi
Eddie Vanderdoes
Montravius Adams
Nazair Jones
Trenton Thompson
Jaleel Johnson
Harrison Phillips
Ryan Glasgow
This marks the sixth straight season in which there is a quality class of defensive tackles, yet the 2018 group could be the best of the bunch because it is loaded with talent. There are interior defensive lineman who will go in Rounds 3-5 who would be selected a round or two higher in a normal year. This year's group of interior lineman is even better than last year as this class could produce three or four first-rounders while last year only had one - two first-round talents last year, Malik McDowell and Caleb Brantley, slipped because of character concerns. The 2018 class has early-round talent along with depth going into the mid-rounds. This is an excellent year for NFL teams to target interior defensive line talent.
If you were to merge the two classes, there is a lot of equality. Jonathan Allen is the best prospect over the past three years. He is closer to the caliber of prospect as Ndamukong Suh, Gerald McCoy or Leonard Williams. I think Vita Vea is close to Allen, but a different kind of player. Vea is more like Haloti Ngata. Da'Ron Payne is a little bit behind Vea. I think Taven Bryan is a freak athlete like Malik McDowell. McDowell was the better player in college, but character concerns sunk McDowell whereas Bryan has a positive buzz on his personal makeup.
Like Dalvin Tomlinson, Tim Settle is a talented nose tackle who could be had in the second round. I think Settle is more physically gifted, hence he's rated higher. On the field, Maurice Hurst grades out as a late second- or early third-rounder similar to Tomlinson and Ogunjobi. However, Hurst is a wild card in the 2018 NFL Draft due to a heart condition that had him sent home from the combine and could cause him to slide in the draft. Rasheem Green also is a second- or third-rounder.
Trenton Thompson is a third-rounder similar to Eddie Vanderdoes, Montravius Adams and Nazair Jones. Harrison Phillips is a fourth-rounder on a par with Ryan Glasgow, but Phillips is not as physically gifted as Jaleel Johnson.
Safest Pick: Vita Vea, Washington

This was an easy choice. Vea is a very safe pick to become a serviceable NFL starter. At the very least, he should be a good run stuffer at the point of attack with the flexibility to be a nose tackle in a 4-3 or 3-4 defense along with being able to be a five-technique defensive end in a 3-4.
Vea has a serious combination of size, length, strength, and quickness at the point of attack. In the ground game, he is very difficult to move, and aside from eating up blocks, Vea is adept at using his surprising quickness to flow to the ball and make tackles. As a pass-rusher, Vea can bull rush through blockers and collapse the pocket. He will never produce big sack numbers at nose tackel, but he is capable of contributing to a pass rush with disruption up the middle. Vea could be a dominant nose tackle or five-technique in the mold of Haloti Ngata, but even if Vea isn't that good, he should be a quality NFL defensive lineman.
Looking at the past years, I was way off on Nix, and it is too early to pass judgement on Reed. Lotulelei has been decent for Carolina. While he is a moderate disappointment as a top-16 pick, he is a serviceable NFL player. Williams quickly became a Pro Bowler for the Jets and is one of the top young defensive linemen in the NFL. Allen was excellent as a rookie before an injury sidelined him. If Allen stays healthy, he could be a superb pro.
2017:
Jonathan Allen
2016:
Jarran Reed
2015:
Leonard Williams
2014:
Louis Nix
2013:
Star Lotulelei
Biggest Bust Potential: Maurice Hurst, Michigan

Of the early-round prospects, I think there is the most risk with Hurst. At his size, Hurst (6-1, 292) is going to have issues holding up in the ground game. He played at a lower weight with Michigan and lacks length. In college, there were times when Hurst struggled to maintain his gap, and NFL offensive linemen could have success pushing him around at the point of attack. Defending downhill runs coming straight at him could be a problem in the NFL. Hurst is a dangerous interior pass-rusher with an excellent get-off and speed to knife his gap, but he can have issues when he is not supposed to go upfield.
On top of being undersized and struggling as a run defender, Hurst has some scheme limitations. He doesn't have the height or length to serve as a five-technique defensive end in a 3-4 defense. Being sub-300-pounds means Hurst doesn't have the weight to play nose tackle in a 3-4 or 4-3 defense. Thus, Hurst only fits as a three-technique rusher in a 4-3 defense. Additioanally, there are concerns about a cardiac issue that had Hurst sent home from the combine for further testing, which could make him more of a gamble in the 2018 NFL Draft.
Reviewing the past, I have a good track record here. McDowell's career may be over before it started because of an ATV accident. Nkemdiche has been a bust through two seasons with the Cardinals, but it still is too early to say he is definitely a bust because he has time to turn his career around. Edwards is entering a make-or-break season for his career. I was right about Anthony Johnson and Jesse Williams, although both fell in the draft and weren't the early-round prospects who some in the media made them out to be.
2017:
Malik McDowell
2016:
Robert Nkemdiche
2015:
Mario Edwards Jr.
2014:
Anthony Johnson
2013:
Jesse Williams
Defensive Tackles Rankings by Attributes
Pass Rush:
NFL prototype: J.J. Watt, Texans
Rasheem Green
Taven Bryan
Maurice Hurst
Vita Vea
Da'Ron Payne
Tim Settle
Harrison Phillips
Trenton Thompson
Recap:
The NFL is always searching for interior linemen who can get after the quarterback. They are a hard commodity to find, and one can make a massive impact on a team's ability to rush the passer. Tackles who can rush the quarterback set up a lot of sacks for edge rushers via disruption and double teams. The fastest way to get to a quarterback is from up the middle, and even just forcing quarterbacks to get off their drop spot hurts the passing game. Pass rush up the middle is more disruptive for quarterbacks than edge rushing.
In the pass rush, Green could have the most flexibility for the NFL. He had 10 sacks last year, and that was more than double the total of any other defender in this group. Green is fast at the point of attack with the flexibility to rush from end or tackle. Once he gets stronger and if he continues to refine his moves, Green could be dangerous rusher in the NFL with the ability to put up nice sack totals for an interior defensive linemen.
Bryan totaled four sacks last year and has a ton of athletic upside. He is at his best using his speed to fire a gap and get penetration into the backfield. Bryan can cause a lot of disruption behind the line of scrimmage to blow up runs in the backfield or put heat on the quarterback. His speed to fire by guards is a real mismatch on interior blockers. Bryan has a tremendous get-off with serious explosion off the snap. He also has developed strength with active hands to shed blocks or power through them. Like Green, Bryan could rush from end or tackle, and it wouldn't be surprising if Bryan becomes a dangerous interior pass-rusher with some good seasons of sack production in his career.
Rushing as a three-technique is when Hurst is at his most effective. He is at his best when he is using his speed to fire his gap and cause disruption in the backfield. He is very fast at the point of attack with an excellent get-off that catches offensive linemen by surprise. Hurst can fire into the backfield and has a burst to close on the quarterback. With his active hands and variety of moves, Hurst is a dangerous interior pass-rusher who can notch sacks on his own and create them for his teammates. In the NFL, Hurst should be an asset as an interior pass-rusher. If he doesn't become an every-down starter, Hurst should have a role as an interior designated pass-rusher (DPR).
The heavy nose tackles of Vea, Payne and Settle are better pass-rushers than they are given credit for. All three can bull rush their way down the pocket with power, explosiveness and quickness that overwhelms blockers. Vea had 8.5 sacks over the last two seasons and can get after the quarterback. Payne rushed well when Alabama let him, and Settle also is dangerous to go through linemen to push the quarterback off their landmark. Each member of this trio has the ability to contribute to the pass rush in the NFL.
Phillips does not project as a pass-rusher for the NFL even though he had quality sack production at Stanford. He does not possess elite quickness or athleticism at the point of attack to fire past guards with speed. He can bull rush some guards, but quality NFL guards should be able to hold their ground against him. A lot of Phillips' sacks at Stanford don't translate to the NFL as they came on plays on which he was blocked well for many seconds before he cleaned up a coverage sack. He wasn't beating lineman off the snap consistently enough in the pass rush to be viewed as an interior rusher at the pro level.
Thompson has a nice skill set, but lacks consistency and doesn't finish. He flashed more pass-rush ability in 2016 when he had five sacks and looked like he was just scratching the surface of his potential, but then he had zero sacks in his final collegiate season and was underwhelming at pressuring the quarterback. Thompson needs to improve his ability to fire by linemen, develop more moves, and get off blocks.
Run Defense:
NFL prototype: J.J. Watt, Texans
Vita Vea
Da'Ron Payne
Tim Settle
Taven Bryan
Harrison Phillips
Trenton Thompson
Rasheem Green
Maurice Hurst
Recap:
Vea and Payne are excellent run defenders. Immediately in the NFL, they should be assignment sound in the ground game. Both of them are very strong and hold their gaps against runs coming straight at them. They use their heavy bases to stand up blockers and show the ability to shed the block with surprising quickness and athleticism to chase down backs outside of their gaps. They have the size and nasty attitudes to hold their ground when taking on bump blocks and are capable of eating up double teams. Vea and Payne could become two of the top run-defense tackles in the NFL during their pro careers.
Settle fills his gap and is very hard to move at the line of scrimmage. He eats up his block and prevents holes from opening up. Bryan is stout at the point of attack. He is strong to hold his ground and also shows the potential to make plays behind the line of scrimmage. Thompson is solid at the point of attack, but could be more consistent with his ability to make tackles.
In the ground game, Phillips did well against single blocks. He has some developed upper body strength to fight off blockers and gives a relentless effort to flow to the ball. He has good vision, instincts and intelligence that put him in good position to make tackles. Phillips has a great motor and can make tackles just based on hustle. However in the pros, Phillips won't be as effective against the run as he was in college. NFL offensive linemen are going to give Phillips more problems.
Green wasn't a bad run defender for USC, but he needs to gain weight and strength for the NFL. If he plays tackle in a 4-3 defense on an every-down basis, he will have to add more power to hold up in the ground game.
In the ground game, Hurst is the most effective when he uses speed to fire into the backfield and wreak havoc. Otherwise, his run defense is going to be problematic in the NFL as he struggles with powerful offensive linemen and linemen with length. He has a hard time getting off their blocks in runs that come downhill straight at him. His lack of size will show up against downhill rushing attacks at the pro level. Against those kinds of teams and in those situations, his run defense was better when he lined up at defensive end. However, Hurst lacks length to play end in the NFL, so that would be a problem for him in run defense if he kicks outside to go against offensive tackles.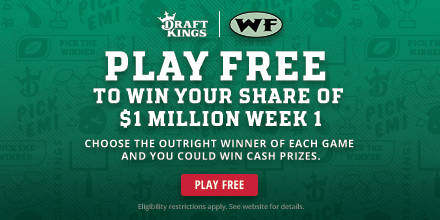 Speed:
NFL prototype: Gerald McCoy, Buccaneers
Maurice Hurst
Taven Bryan
Rasheem Green
Da'Ron Payne
Vita Vea
Tim Settle
Trenton Thompson
Harrison Phillips
Recap:
Hurst is the fastest interior defenders with his fabulous get-off and ability to fire into the backfield. Bryan can beat guards or tackles with speed rushes, which sets him apart. Green also uses his impressive speed to fire his gap and create disruption behind the line of scrimmage.
Payne and Vea also are freakishly fast for such heavy tackles. They show astounding speed to the flat and inside of 10 yards, their agility is out of this world for how big and heavy they are. Settle is similar, but just a little bit below those two.
Thompson showed some quickness in 2016, but he was slower in 2017. Getting that speed back is going to be important for Thompson to pan out in the NFL. Phillips had some quickness at the college level, but it doesn't translate to the NFL.
Three-Technique:
NFL prototype: Aaron Donald, Rams
Maurice Hurst
Taven Bryan
Rasheem Green
Trenton Thompson
Vita Vea
Da'Ron Payne
Tim Settle
Harrison Phillips
Recap:
Good three-techniques are generally hard to find, but this draft class has a few of them. The first three above have all shown the ability to be skilled three-techniques. Hurst has the speed, pass-rush ability and get-off that make him the most natural three-technique in this draft class. He would be a fit in a Tampa 2.
Bryan and Green are just a little below Hurst. In 2017, Bryan was very good as a three-technique given the way he fired into the gap off the guard's outside shoulder. The speedy tackle was disruptive, which is what a three-technique needs to do more than anything else. Green was similar. He is fast at the point of attack and can dart by offensive linemen. Green is a natural speed rusher.
As a sophomore, Thompson looked like he had the speed to be a three-technique in the NFL. Playing that role in which he fights to get upfield and cause disruption could be his best fit if he is drafted into a 4-3 defense, but that is contingent on him re-discovering his 2016 form.
Vea and Payne both could take some snaps as three-techniques with their freaky speed and athleticism. They could do some power three-technique as well, but they are at home as nose tackles.
Settle also possesses point-of-attack quickness, but he is more of a nose tackle to play next to a true three-technique. If Phillips is drafted into a 4-3 scheme, he will be playing the nose because he doesn't have the speed and athleticism to be a three-technique.
3-4 Defensive End:
NFL prototype: J.J. Watt, Texans
Vita Vea
Taven Bryan
Rasheem Green
Trenton Thompson
Harrison Phillips
Da'Ron Payne
Tim Settle
Maurice Hurst
Recap:
This group has a few 3-4 ends. Vea could be a power five-technique. To go along with his strength and explosiveness, Vea has good length and is athletic. He could be a great fit in a 3-4 defense to flip between nose tackle and five-technique to exploit weak links on the opposing offensive line.
Bryan would be a great fit to play a five-technique role. He has enough length and strength to set the edge with the speed to add to the pass rush going against tackles or guards. Bryan could be a nasty 3-4 defensive end.
Green's best fit probably wouldn't come as a five-technique 3-4 defensive end, but he has the potential to be good in that role. The best role for him could be as a 4-3 defensive end who kicks inside to tackle during passing situations, but Green has enough length for the position and if he adds more strength, he could grow into a fine five-technique given his quickness and agility.
Thompson has the body type of a five-technique and could function in that role. After him, there is a dropoff with none of the bottom four really fitting as five-techniques. Phillips comes the closest. Payne and Settle don't have the length, while Hurst lacks the length, strength and weight to be a 3-4 defense end.
3-4 Nose Tackle:
NFL prototype: Vince Wilfork, Patriots
Vita Vea
Da'Ron Payne
Tim Settle
Trenton Thompson
Taven Bryan
Harrison Phillips
Rasheem Green
Maurice Hurst
Recap:
A good nose tackle for a 3-4 defense is a tough commodity to find. Someone like Vince Wilfork or Casey Hampton in their prime sets the tone for the pass rush and the run defense by blasting the center into the backfield. An effective zero-technique stuffs the run and occupies interior blockers to open up lanes for blitzes up the middle.
This draft has three excellent zero-technique prospects in Vea, Payne and Settle. Vea is just about a prototypical nose tackle with his size, power, quickness, explosiveness and athleticism. Payne is just as freaky of an athlete with overwhelming power and shocking quickness. Both Vea and Payne have the potential to be highly impactful nose tackles like Hampton or Wilfork.
Settle is very close to those two, but is just not as consistent as they are. He has a great skill set to fit as a zero-technique with size, power and explosion. With his skill set, Settle has a lot of upside.
The rest of this group doesn't fit as well. Thompson could add weight to be a nose tackle in a 3-4. Bryan doesn't fit as a nose tackle, but he is tough, strong and versatile enough that he could play the zero in a pinch.
A team could play Phillips at nose tackle, but he could have a hard time holding up there. Green and Hurst don't have the weight or strength to play nose tackle in a 3-4.
Comment...
NFL Picks
- Oct. 15
2020 NFL Mock Draft
- Oct. 13
2019 NFL Mock Draft
- Oct. 11
Fantasy Football Rankings
- Sept. 5
2019 NBA Mock Draft
- Aug. 13
NFL Power Rankings
- June 3