This new section highlights which players have improved or worsened their 2017 NFL Draft stock as the draft approaches.
By Charlie Campbell.
Send Charlie an e-mail here:
draftcampbell@gmail.com
Follow Charlie on Twitter
@draftcampbell
for updates.
2017 NFL Draft Stock Up

Pat Mahomes II, QB, Texas Tech
Prior to Christmas, WalterFootball.com was first to report that Mahomes would be entering the 2017 NFL Draft, and he made that announcement last week. Mahomes could be the leader to be the third quarterback selected in the 2017 NFL Draft, ahead of other more highly touted prospects like Clemson's Deshaun Watson and Miami's Brad Kaaya. In
Walt's mock
, he has Mahomes going to the Texans in the first round. The NFL advisory board gave Mahomes a late first-, early second-round grade. With the way quarterback prospects rise in the leadup to NFL drafts, Mahomes definitely has a shot at being a Thursday night pick. For teams that want him, they may not be able to count on him getting to their second-round picks, so they might have to make a move for him earlier. Mahomes' stock is definitely on the rise.

Chris Godwin, WR, Penn State
Godwin had an electric end to the 2016 season with a tremendous Rose Bowl performance against USC. He made nine catches for 187 yards with two touchdowns; both scores came against Trojans cornerback Adoree' Jackson. The 6-foot-1, 205-pound Godwin is a smooth receiver who has some quickness while not being undersized. In 2016, the junior totaled 59 receptions for 982 yards with 11 touchdowns, which led him to decide to skip his senior year. With a strong offseason, Godwin could end up being a second-day pick.

Sidney Jones, CB, Washington
After a tremendous 2016 season, Jones decided to skip his senior year and enter the 2017 NFL Draft. All season, the junior was a dynamic cover corner who prevented separation. He closed out his year with a phenomenal game against Crimson Tide sophomore Calvin Ridley, a first-round talent for the 2018 NFL Draft. Jones erased Ridley and made him a non-factor. On both short routes and deep ones downfield, Jones kept Ridley from getting open from start to finish, running the route stride-for-stride with him. Jones held Ridley to one reception for six yards. That performance put a cap on a season that made Jones look like a potential No. 1 corner for the NFL.

Garrett Bolles, OT, Utah
Bolles (6-5, 300) was on my 2018 NFL Draft addition list after a quality junior season. Many didn't expect Bolles to enter the 2017 NFL Draft after spending only season at Utah, but the junior college product decided to skip his senior year and enter the draft now. Bolles started at left tackle in 2016 and was a First-Team All-Pac-12 selection for the Utes. Bolles will need to work on pass protection for NFL speed rushers, but he is a tough run blocker. Bolles will be significantly older than most rookies as he turns 25 a few weeks after the 2017 NFL Draft.

Ryan Ramczyk, OT, Wisconsin
Ramczyk had a strong 2016 season blocking for the Badgers in his debut as their starting left tackle. He was rock solid in pass protection and very good at opening holes in the ground game. The NFL advisory board gave Ramczyk a first-round grade. He needs hip surgery for a torn labrum this offseason, and that complicates his decision, but it sounds like Ramczyk is likely to declare for the 2017 NFL Draft.
Ramczyk has a lot of good qualities that could lead to him being a starting left tackle in the NFL. He is quick out his stance, fast to hit blocks in the second level, and is able to get in position for blocks in space. In pass protection, he can play the type writer with his feet and shuffle with rushers. Ramczyk gets depth in his drop as well. Sometimes though, he can be slow to react and adjust to counter pass-rush moves. Ramczyk also needs to add more strength. He can get bull rushed and pushed back by rushers. His frame doesn't look maxed out, however, and he should get stronger in a NFL strength and conditioning program.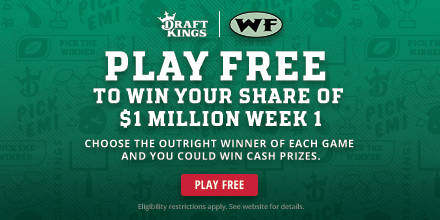 Howard Wilson, CB, Houston
Wilson was a surprise early entry in the 2017 NFL Draft as he was not expected to skip his final two seasons of college football. The NFL Draft Advisory recommended that Wilson go back to school. He probably will be a mid-round pick, but the 6-foot-1, 186-pounder has a good skill set. Wilson totaled 54 tackles with 10 passes broken up and five interceptions in 2016. He could be a sleeper corner who ends up being a nice value pick.

Martinas Rankin, OT, Mississippi State
Rankin (6-5, 307) had a good season for the Bulldogs. He was a quality pass protector and effective at opening holes in the ground game. Rankin took over at left tackle in 2016 after being a backup the first three games of the season. He then went on to an impressive year. The NFL draft advisory gave Rankin a second-round estimation. Given the weak offensive tackle class, he could be in demand on draft day.

Rayshawn Jenkins, S, Miami
Jenkins (6-2, 210) had a strong senior season that earned him an invitation to the Senior Bowl. He totaled 76 tackles with seven passes broken up and two interceptions on the year. For the NFL, Jenkins would fit as a strong safety type and has good size to him. Jenkins missed a lot of his junior year with an injury. As a sophomore, he had 46 tackles with three interceptions and five passes broken up. He could be a mid-round pick in the 2017 NFL Draft.
2017 NFL Draft Stock Down

Carl Lawson, DE, Auburn
A survey of five NFL teams found none of them had a first-round grade on Lawson. Each team source independently described Lawson as being a very stiff pass-rusher with serious medical red flags in his draft report. Four teams said they had a third-/fourth-round grade on Lawson. One said they could see a team taking him a little higher than that. One playoff team general manager, howwever, said he had a sixth-round grade on Lawson, but was planning on watching Lawson some more. Laweson only 30 recorded tackles in his senior season, but he did record nine sacks.
The medical evaluation at the NFL Scouting Combine is going to be critical for Lawson. Each team said they had major concerns around his medical report, and some thought there was the possibility that their medical staff could flunk him. In 2015, a serious hip injury cost him seven games. That was after he missed the entire 2014 season following ACL surgery. While the media has hyped him as a first-round choice, Lawson sliding in the 2017 NFL Draft is definitely possible.

Elijah Hood, RB, North Carolina
Hood had a big drop in his production as a junior, falling to 858 yards on the year after running for 1,463 yards in 2015. The 6-foot, 220-pound Hood has good size and a physical runner, but he lacks a burst to the hit the hole in the NFL. In a very talented running back class, Hood could be in for a long slide come draft day and probably should have returned for his senior year.
Comment...
NFL Picks
- Sept. 22
2019 NFL Mock Draft
- Sept. 20
Fantasy Football Rankings
- Sept. 5
2019 NBA Mock Draft
- Aug. 13
2020 NFL Mock Draft
- Aug. 1
NFL Power Rankings
- June 3