By Walt -
@walterfootball
April 28, 2017
2017 NFL Draft Day 2 Preview - Ten Observations:
1. "I can't remember a crazier NFL Draft." I wrote this last year, and I never would've believed that the 2017 NFL Draft would've topped what happened in 2016. And yet, it did. Three teams moved up in the top 12 for quarterbacks, with Chicago shocking everyone right away. And if that wasn't insane enough, some very talented prospects like Malik Hooker, Jonathan Allen, Reuben Foster and O.J. Howard slipped. Oh, and who could forget about Gareon Conley? All the reports said that Conley would fall into Day 2. We knew some teams that were targeting Conley on the second day of the draft because they believed the charges to be bogus. Risking a first-rounder on him was too rich for their blood, however.
The Raiders apparently feel differently. They better be right about this because Conley hasn't even met with police yet, so it's not like they have some inside information that the authorities possess yet. Unless they have a telepath in their front office, they really don't know if Conley is innocent or not.
2. Getting back to Howard, Allen and Foster falling in the draft, it may have seemed crazy to casual fans that no Alabama player was even chosen until No. 16 overall when Baltimore plucked Marlon Humphrey off the board. However, this was not a surprise to those in league circles, who have long criticized Alabama's program. The Crimson Tide have great success as far as winning championships are concerned, but people in the NFL hate that Nick Saban grinds his players so much. By the time the prospects leave Alabama, they tend to be beaten up. This is definitely a concern for NFL teams, and if Alabama's program regresses, it'll be because of this issue.
I should note, however, that there are glaring issues with Foster beyond his injury and positive test at the combine. I was asked not to reveal this, but a team that considered Foster throughout the process passed on him because of something else. It's not a legal issue or anything, but Foster has plenty of warts.
3. There were four teams picking at the top of the draft that were linked to quarterbacks. The Browns, 49ers, Jaguars and Bears were all rumored to select either Mitchell Trubisky or Deshaun Watson by the media, and I would've criticized the first three teams for doing so. Reaching for medicore quarterback prospects in the first round simply doesn't work. Consider the following:
The Jaguars picked Blaine Gabbert over J.J. Watt
The Titans picked Jake Locker over J.J. Watt and Tyron Smith
The Vikings picked Christian Ponder over Robert Quinn
The Dolphins picked Ryan Tannehill over Luke Kuechly
The Bills picked E.J. Manuel over Tyler Eifert
The Jaguars picked Blake Bortles over Khalil Mack

I can name so many other examples of this. The point is, you don't reach for pedestrian quarterbacks in the NFL Draft. That strategy has an absolutely abysmal track record, and teams have always regretted utilizing it. Seriously, how good would the Jaguars be right now if they had Watt and Mack on their roster? They'd collect 60 sacks every year!

Stupid teams do stupid things, however, so I assumed that one of the Browns, 49ers or Jaguars would reach for a signal-caller. To their credit, that didn't happen.

The Bears, however, have not learned from other teams' mistakes. Not only did they reach for Trubisky; they moved up for him! It was an insanely stupid move. It's very likely that Trubisky will join Gabbert, Locker, Ponder, Manuel and Bortles (and perhaps Tannehill) as being a major draft bust. If he were a great, or even a good prospect, it would be different, but he's not. He has 13 career starts, and one of those was an atrocious performance against a Stanford defense featuring NFL talent. A Stanford defense featuring Solomon Thomas.

There's a greater chance Thomas will be a perennial Pro Bowler than Trubisky. The same can be said about Jamal Adams, or one of the top-10 receivers. The Bears should've selected Thomas or Adams, or one of the receivers, or perhaps even Malik Hooker. Instead, they picked a prospect ranked in the 25-35 range at No. 2 overall, which is just horrible.

4. As for the other two teams moving up for quarterbacks, the Texans' decision was much more logical. They wanted either Pat Mahomes or Deshaun Watson, and once Mahomes was off the board, they really had no choice. They could not go into the 2017 campaign with Tom Savage as the starter. That would've given the team absolutely no hope, especially when factoring in that their defense lost some play-makers and won't be as dominant this upcoming year.

However, Watson definitely has some warts. One of the smartest front offices in the NFL had him as a third-round prospect. This grade was given months ago, and this team has a franchise quarterback, so no, Heath Evans, there's no smoke here. I have a good relationship with a high-ranking official on this team, so there was no reason for him to lie about Watson. He told me that Watson has major issues with his eyes, progressions and ball placement. He has great leadership marks, but so did Tim Tebow. And Vince Young came through in the clutch in big games. Both of those prospects had big problems, and the same could be said about Watson, whose ball velocity was the worst among all the quarterbacks at the combine (click the link for all NFL Draft Quarterback Velocity numbers.)

The Chiefs, meanwhile, could've waited for a successor for Alex Smith. They needed to find one because Smith can't win in the playoffs, but giving up a first-round pick in what appears to be a great 2018 NFL Draft class is too rich for my blood. And no, Kansas City is not guaranteed to be drafting in the 20s. Look at the Bengals. They were a perennial playoff team, but they selected ninth this year because of a plethora of injuries. The Chiefs could be just as banged up in 2017. You never know.

That said, Kansas City obtained the best quarterback prospect. Mahomes still needs to work on a lot, but his ceiling is incredibly high. He can make all of the throws, and I think he'll be a good quarterback in a year or two. So, despite me disagreeing with the trade, I think the Chiefs are in the best situation among the teams that moved up for quarterbacks.

5. Two other quarterbacks were mentioned in the first round: Davis Webb and DeShone Kizer. We slotted Kizer to the Steelers once we learned that they were asking around about him and sounded nervous he wouldn't be there at No. 30.

So, what happened? Well, I imagine that they may have learned that teams didn't value him highly at all. If so, Kizer could be in for a tumble on the second day, perhaps falling to Pittsburgh at No. 62. I could definitely be wrong about this - watch the Packers take him at No. 33 and make me look dumb - but the fact that the Steelers didn't push the panic button after being so nervous about his availability speaks volumes. Perhaps Kizer turned teams off by calling himself a blend between Tom Brady and Cam Newton. That sounds a lot like Jimmy Clausen to me, and it doesn't help that both played at Notre Dame.

If I'm right, Web will go off the board before Kizer. Webb is like Jared Goof, but with more upside. That may not sound like a good thing, but there was a team stupid enough to make Goof the No. 1 pick in the 2016 NFL Draft. Webb has a huge arm, but needs to put in a lot of work with his mechanics and the mental aspect of the game. Perhaps he won't be like Goof and party at the Super Bowl despite not earning it.





6. Moving back to the top five, Corey Davis was one of the most shocking picks of the night. The Titans apparently valued him enough to select him No. 5 overall, but other teams didn't like Davis nearly as much. In fact, one team looking to target a receiver in the second round told us that they preferred other wideouts like JuJu Smith-Schuster and Zay Jones because they were extremely worried about Davis' durability.

This definitely isn't the only case of teams having differing grades. For example, the Bengals selected John Ross No. 9 overall, but some other teams had him in the second round because of his injury concerns. Cornerback Chidobe Awuzie, who wasn't selected, was receiving top-20 interest from a particular team, but that team didn't take him because a better player fell into their laps. However, two teams we spoke to had Awuzie marked down as a fourth-round prospect!

7. Teams have varying grades on players, and they also have different strategies when it comes to the NFL Draft. And it was nice to see them stick to their plans despite this being a very crazy draft. As a former NFL running back once said, "The more things change, the more they are different."

For example, the Jets always focus on taking the best player available, regardless of need. You could argue that they actually needed to address everything except five-technique, but that's beside the point. Jamal Adams was their top guy - we know this because they thought he would be off the board - and they didn't waste any time snatching him at No. 6. Meanwhile, the Jaguars are now run by Tom Coughlin, who has done nothing in the first round but select running backs, linemen and cornerbacks. I never bought into Jacksonville selecting O.J. Howard for that reason. Lo and behold, the Jaguars took Leonard Fournette. Had the 49ers picked Fournette, I'm almost positive the Jaguars would've selected Solomon Thomas.

8. Speaking of the 49ers taking Thomas, John Lynch put together a masterful draft. He conned the Bears into moving up for Mitchell Trubisky, accumulated more picks, and landed two top-10 defensive talents in the first round.

I'm sure you saw the reports that Lynch was up at 3:30 a.m. making calls. I don't know if anyone answered his call at 3:30 a.m., but it's nice to know that San Francisco has a very industrious general manager right now. Perhaps Lynch is taking Bill Belichick's motto to the extreme. Belichick always says, "no days off." Perhaps Lynch believes in "no hours off."

With that in mind, I have to issue a retraction. I gave the 49ers an "F" for hiring Lynch. I was caught up in the Matt Millen comparisons, and I didn't understand why they gave him such a long contract. I still don't get the latter part, but Lynch has proven that he knows what he's doing. I was completely wrong about him, so it appears as though the 49ers are in good hands for the first time since Jim Harbaugh departed.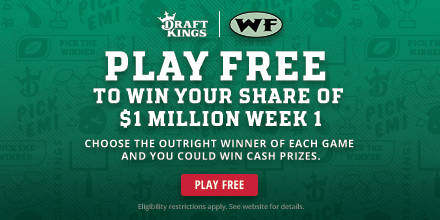 9. I published 2017 NFL Mock Draft Results on how the experts scored last night. Charlie Campbell did a great job, leading the way with nine picks. Daniel Jeremiah came in second with eight correct.

Now, before you criticize everyone for "only" getting between two and nine correct picks out of 32, understand that even the teams have no idea what each other is doing. We polled some teams to gauge what they thought other franchises planned prior to the draft, and here were some of the results:


49ers will take Mitchell Trubisky
49ers will take Pat Mahomes
Jaguars will take O.J. Howard
Eagles will take Gareon Conley

The last prediction was prior to the Conley rape charge, but still, if teams don't know what those atop the draft will do, it's likely that they're in the dark about the rest of the league as well.

10. For a fantasy football perspective, there were 11 players chosen in the first round. Here they are, ordered by dynasty value:

1. Leonard Fournette, RB
2. Christian McCaffrey, RB
3. Mike Williams, WR
4. Corey Davis, WR
5. John Ross, WR
6. O.J. Howard, TE
7. David Njoku, TE
8. Pat Mahomes, QB
9. Deshaun Watson, QB
10. Evan Engram, TE
11. Mitchell Trubisky, QB

I'll have more definitive fantasy rankings following the NFL Draft.





My top-25 available players for the second round (with links to their scouting reports):


Dalvin Cook, RB, Florida State
Cam Robinson, OT, Alabama
Forrest Lamp, G/C, Western Kentucky
Obi Melifonwu, S/CB, Connecticut
Zach Cunningham, LB, Vanderbilt


Joe Mixon, RB, Oklahoma
Kevin King, CB, Washington
Jordan Willis, DE/OLB, Kansas State
Marcus Maye, S, Florida
Tim Williams, DE/OLB, Alabama


Zay Jones, WR, East Carolina
Budda Baker, S, Washington
Quincy Wilson, CB, Florida
Derek Rivers, DE/OLB, Youngstown State
Alvin Kamara, RB, Tennessee


JuJu Smith-Schuster, WR, USC
Tanoh Kpassagnon, DE/DT, Villanova
Dion Dawkins, G/OT, Temple
Josh Jones, S, N.C. State
Raekwon McMillan, LB, Ohio State


Cordrea Tankersley, CB, Clemson
Chris Wormley, DE/DT, Michigan
Curtis Samuel, WR, Ohio State
Marcus Williams, S, Utah
Tyus Bowser, DE/OLB, Houston





National Media - Winners and Losers:

I have thoughts about members of the ESPN and NFL Network broadcast from last night, and which ones were the "winners" and "losers."

Winners:

1. Rich Eisen, NFL Network - Rich Eisen was as entertaining and witty as usual, which came as no surprise. However, it was a stark reminder of what ESPN is lacking. Chris Berman was the best for a very long time, but he declined somewhat toward the end (sadly), and now ESPN has absolutely no one to fill his role. I mean, Trey Wingo seems like a nice guy and a decent fill-in, but he's a little boring to be No. 1 material.

With that in mind, I have no idea what ESPN was thinking by allowing Eisen to walk. They had to have known that Berman wouldn't be around for much longer following Eisen's departure, so they should've done everything to keep Eisen around. Letting great talent leave is one of the many reasons ESPN is leaking oil right now.

2. Michael Silver, NFL Network - You can tell the difference between on-site reporters who have inside information and those who don't. Michael Silver definitely does, and he was hinting all day that the Browns were going to select Myles Garrett. Silver knew all along because he's great friends with Hue Jackson, so I made sure I paid extra attention whenever he was on the air.

3. Steve Smith, NFL Network - Steve Smith was a Hall of Fame receiver, and at this rate, he's going to be a Hall of Fame TV analyst, if such a thing even exists. Smith was both entertaining and informative in his draft debut. He brought facts to the table and even called some picks correctly, most notably nailing Tennessee's selection of Corey Davis, something most people didn't see coming. If the NFL Network is smart - and they're killing ESPN right now, so I believe they are - they'll pair Smith with Deion Sanders to have a very entertaining post-game show every Sunday night.

Losers:

1. Mel Kiper, ESPN - Kiper is the godfather of the NFL Draft, and I'll always appreciate everything he's ever done by making this a thing. Without him, I might not have been able to run this Web site as my full-time job.

Unfortunately, Kiper has declined in recent years, and he appeared to be clueless this year when he fell for the Browns' smoke and mirrors, mocking Mitchell Trubisky to them on Thursday morning. He then made a ninja edit to his mock extremely late in the afternoon/evening without informing anyone. He made no mention of an update on Twitter, and ESPN's Web site made no such announcement. I don't mind late changes, but at least tell people you're making them!

Still, despite this late switch, Kiper had just two correct picks in his mock draft. I realize this draft was extremely unpredictable, but Kiper, to my knowledge, has never done this poorly.

Perhaps this poor showing will motivate Kiper next year, and I hope it does.

2. ESPN - ESPN in general has major problems. The company is losing lots of money for a variety of reasons, many of which I won't go into. However, their draft coverage was horrid. They were outclassed or equaled by NFL Network on every single seat last night, and I have no idea how that could've happened. ESPN is the supposed "World Wide Leader." Why can't it obtain or keep good talent like NFL Network has been able to?

Also what ESPN was airing hours prior to the draft was ridiculous. At 4 p.m., ESPN broadcasted some basketball show. On freaking Draft Day! I can understand having PTI on, since that's ESPN's top-viewed show - even over SportsCenter - but broadcasting the other stuff was inexcusable. ESPN should've dedicated the entire day to the NFL Draft rather than focusing on its usual nonsense. We don't need SportsCenter hosts asking each other what their sixth-favorite street sign is. Focus on sports, ESPN, and on football's biggest day, talk about the draft, for crying out loud!

3. NFL Network Gold Carpet - What I wrote the past two years still applies:

"What the hell was this all about? Who does the NFL Network think is watching the draft, 60-year-old women? No football fan cares about what sort of clothes and shoes prospects were wearing. If the NFL Draft happened to be a mass spectacle like the Super Bowl, I could understand it, but there's no one watching it and thinking, OMG CAN YOU BELIEVE HE WAS WEARING THOSE SHOES WITH THAT JACKET OMG OMG OMG OMG OMG!!!"




2017 NFL Draft Mailbag:

From Rolando B.

How many chances there are of Packers trading down again? And which players are they targeting? I know you have Mixon and I really like him, still not devolving resources in improving the defense is moronic to me.

--> They do like Mixon, and they'll consider him. However, they're in a perfect spot to move down, so I'd have to believe they'll trade if the value is there. This draft class was weak at the top aside from Myles Garrett, but there's plenty of depth, so the Packers can obtain multiple potential starters on Day 2. In addition to Mixon, I could see them taking Alvin Kamara, Jordan Willis, Fabian Moreau and Kevin King, among others.


From Matt W.

What's the over-under for Takkarist McKinley getting fined for cursing for his career?

--> I'll put it to you this way: If I'm McKinley, I'm hiring an accountant right now so that money is set aside from potential fines.

From Pat R.

What would the Bucs need to give up to jump the Cardinals and take Budda Baker?

--> Going from No. 50 to No. 44 is 60 points on the trade value chart, so their fourth-rounder (No. 125) would suffice.


From Alex C.

Do the Niners trade up and get back in the second round or play it cool with the 2 third rounders?

--> They have a ton of picks, so they can definitely afford to trade up again if the value is right. But if they have to sit back, that's fine as well.


From Ricky P.

On a scale of 10-10, how inept are the Bears?

--> Pat R. said it best: "Eating cereal with a fork and knife level of inept."


From Kyle J.

How quick does Kevin King come off the board?

--> Depends how concerned teams are that King has his own clothing line. He looked like the European art dealer villain in one of the Beverly Hills Cop movies last night. In all seriousness, I think King will come off the board early in Round 2. Too much upside for him to drop.


From Xavier P.

Does Sidney Jones go today? And if so, where would you take him at?

--> I'd take him ASAP, and I think he goes in Round 2. Some teams are considering him there as well. Remembr the Jaylon Smith situation. He didn't play at all for the Cowboys in 2016, but now they might have a stud linebacker going forward. There's definitely a huge payoff for patience.


From Tyler H.

What are the chances the Steelers trade up to get Kizer?

--> Somewhat good, I think. It sounded like they really wanted him, but maybe after asking around the league, they believe they can wait to obtain him.


From John D.

Will the Colts stay pat or move down? Do you see them continuing to add defense or do they give luck more help?

--> My guess is they'll stay put unless they're floored by a great value trade. They'll add defense, but they could also look at guard with one of their picks. They brought Dion Dawkins in for a visit, so he could be a target tonight.


From Carlos D.

Do you think Cam Robinson could fall to Baltimore in round two?

--> I don't think so, but crazier things have happened. Crazier things have happened last night, I mean. I think Cam Robinson will go early on Day 2, but there is a slight chance he'll fall.


From Brendan S.

Do Skins get antsy and try to move up for Dalvin Cook or do they consider Mixon if he falls?

--> I haven't gotten the sense that they like Cook enough to move up for him, but if he falls to them, I could see them pulling the trigger.


From Scott D.

Do you have a connection to the drug dealer that hooked up the Bears?

--> Even if I did, I would definitely not reveal my sources!


From Mark S.

Worst pick of round 1 that wasn't Mitch Trubisky?

--> I'd say either Deshaun Watson or Corey Davis. But if Gareon Conley is charged and convicted, definitely the Raiders' pick!


From Nathan T.

As a Bears fan, I have one major question... What the f**k? But seriously... Certain positions obviously have more value than others, but sometimes the talent and the importance don't match up. Which position group is going to have the most value on day 2, especially at the start of round 2?

--> Sorry. I have no idea what the Bears are thinking. Cornerback and edge rusher have the most value. Luckily, Chicago could use a corner.


From Joshua B.

Any chance the Raiders trade up for a linebacker?

--> They could, but I think they can wait to land a solid linebacker. No need to make any sort of panic move.


From Ben B.

Did the Colts find a valid GM after laughably firing Bill Polian with the debacle that was the 1 year of Jim Caldwell(also not his fault)?

--> We'll see, but so far so good! The Colts had one of the best picks in the NFL Draft last night when Malik Hooker fell right into their laps.


From Justin K.

Would the Chargers be in the market for a quarterback in day 2? Is Kizer and option or do you see someone else?

--> I think there's a good chance they'll take a quarterback tonight. I have them taking Nathan Peterman in my NFL Mock Re-Draft.


From Reese T.

Which player that got picked later than projected (either later in the first round or even into the 2nd round tonight) will make teams pay most for passing up on him?

--> My guess would be Dalvin Cook. The guy was such a stud at Florida State, but dropped because he tested poorly. What the numbers can't evaluate is his elite vision, whch is very important for running backs. I could see Cook becoming a perennial Pro Bowler.


From John S.

Why did Gruden sh*t on the Malik Hooker pick? Also what does Carolina do tonight?

--> I don't know what Gruden said because I'm done with ESPN. Hooker was a great pick though. I think the Panthers use their three picks on the following players (in alphabetical order): Dion Dawkins, Malachi Dupre, Josh Jones, Tanoh Kpassagnon, Obi Melifonwu, Derek Rivers, Fred Ross, Curtis Samuel, David Sharpe, Jalen Tabor, Demarcus Walker and Jordan Willis.







Comment...







NFL Picks - Sept. 24


2019 NFL Mock Draft - Sept. 20


Fantasy Football Rankings - Sept. 5


2019 NBA Mock Draft - Aug. 13


2020 NFL Mock Draft - Aug. 1


NFL Power Rankings - June 3