Written by Paul Banks of the Washington Times, David Kay and Peter Christian of the The Sports Bank. Send Paul an e-mail here: paulb05 AT hotmail DOT com.
All other e-mail, including advertising and link proposals, send to: wpc112@gmail.com
Missing Include for PHPIncludeFailed_dropdown2012collegebasketball.php

Oklahoma State Cowboys (Last Year: 20-14, 6-10 in Big XII)
2012-13 Projected Depth Chart:
F/C: Michael Cobbins (So)/Phillip Jurick (Sr)/Marek Soucek (So)
F: LeBryan Nash (So)Kamari Murphy (Fr)
G/F: J.P. Olukemi (Sr) or Brian Williams (So)
SG: Marcus Smart (Fr)/Phil Forte (Fr)
PG: Markel Brown (Jr)/Kirby Gardner (Jr)
Gone:
G-Keiton Page, PG-C.J. Guerrero (transfer-Fresno State), PG-Fred Gulley (transfer-Arkansas), SG-Reger Dowell (transfer-UT-Arlington)
2012-13 Outlook:
Travis Ford has picked up a pair of elite recruits in the each of the past two seasons. For the Oklahoma State Cowboys to get back on track this year in the new-look Big XII Conference, both LeBryan Nash and Marcus Smart will be asked to be major contributors.
The former McDonald's All-American Nash was the Big XII Freshman of the Year last season. He is built like a linebacker and excels off the bounce using the combination of his strength and elite explosiveness to rise above the rim. Nash is still developing his perimeter game and can really take the next step if he can show more consistency with his outside shooting.
The other marquee recruit is freshman Marcus Smart, who was also a McDonald's All-American, and was considered by many as the top shooting guard in the 2012 class. Like Nash, Smart is very physical and athletic, and also plays with an incredible competitive fire. He is further along with his perimeter skills than Nash and can also run the point if needed this year for Ford.
The transfers of Cezar Guerrero, Reger Dowell, and Fred Gulley in the past year has hurt Oklahoma State's depth at guard. Markel Brown does return, though, and will share the backcourt with Smart. Brown is another high-flyer at the rim, but doesn't possess the true distributing ability of most college point guards. JUCO transfer Kirby Gardner will provide depth at the point while undersized sharpshooting two guard Phil Forte will remind many Cowboys fans of Keiton Page due to his ability to bomb it from deep.
Brian Williams had a solid freshman year for Oklahoma State, filling in admirably for J.P. Olukemi whose season ended prematurely due to a torn ACL. Those two figure to compete for a starting spot on the wing with Olukemi's experience and ability to play bigger than his 6'6 stature might suggest likely to help him win the job.
The Cowboys don't have a ton of skill or size inside. Michael Cobbins became a starter as a redshirt freshman using his athleticism to be an effective shot-blocker and rebounder. He is still fairly raw on the offensive though. Depth will be an issue inside since Phillip Jurick, whose season was cut short last year due to a torn ACL, is suspended indefinitely after being arrested this offseason for possession of marijuana.
Assuming Jurick is not cleared to play this season, that leaves seven-foot Czech center Marek Soucek as the lone reserve big man on the roster. Soucek played sparingly a year ago but must make a bigger impact in his sophomore campaign since Oklahoma State figures to be thin inside without Jurick. Freshman Kamari Murphy will give Ford another option inside.
Player to Watch:
LeBryan Nash, F
Improving his outside shot will help Nash take the next step in his game, but he must also become more conscious of his shot selection, which was too often wild last season. Nash is considered a lottery-caliber prospect for the 2013 NBA Draft, and the addition of Smart and getting Olukemi healthy will certainly help take some pressure off Nash's shoulders.
Key Non-Conference Games:
11/15 vs. Akron (Puerto Rico Tip-Off)
11/16 vs. Tennessee/UNC-Asheville (Puerto Rico Tip-Off)
11/18 vs. N.C. State/Penn State/UMass/Providence (Puerto Rico Tip-Off)
12/1 at Virginia Tech
12/5 vs. South Florida
12/31 vs. Gonzaga

Predicted Big XII Finish: 7th


Missing Include for PHPIncludeFailed_dropdown2012collegebasketball.php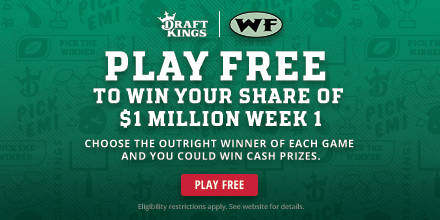 2019 NFL Mock Draft - Sept. 13


Fantasy Football Rankings - Sept. 5


2019 NBA Mock Draft - Aug. 13


2020 NFL Mock Draft - Aug. 1


NFL Power Rankings - June 3


NFL Picks - Feb. 4