This new section highlights which players have improved or worsened their 2018 NFL Draft stock as the draft approaches.
By Charlie Campbell.
Send Charlie an e-mail here:
draftcampbell@gmail.com
Follow Charlie on Twitter
@draftcampbell
for updates.
2018 NFL Draft Stock Up

Vita Vea, DT, Washington
It is hard for nose tackles to receive first-round grades because nose tackles aren't viewed as players who contribute much pass rush. However, team sources say that Vea could be a pick in the back half of Round 1 in the 2018 NFL Draft. Vea's play this season will help his chances of being a first-round pick. He has shown the ability to contribute some in the pass rush while being big, strong, and having a burst at the point of attack. Vea (6-5, 340) is very reminiscent of Danny Shelton at Washington, and Shelton ended up going as a top-20 pick. That was a bit of a reach by Cleveland, but Vea could end up going in the 20s during the 2018 NFL Draft.

Kyle Hicks, RB, TCU
Hicks (5-10, 210) has some fans in the scouting community as a rotational back. In 2017, he is averaging 5.2 yards per carry for 435 yards with three touchdowns while being part of a rotation at the position. Hicks showed serious receiving ability with 47 catches for 417 yards and two touchdowns in 2016. That season, he also averaged 5.1 yards per carry for 1,042 yards and 12 touchdowns.

Josh Adams, RB, Notre Dame
The 6-foot-2, 235-pound Adams has put his draft stock on the map this year as the Fighting Irish have fielded of the best ground attacks in the nation. Behind a tremendous offensive line, Adams has been a tough runner, using his size to be a downhill power back, yet possessing enough quickness to break off long runs. Last week, he was held to just five carries after a hard hit to the head against Wake Forest, but he should return to the field quickly. Adams is averaging 8.7 yards per carry for 1,191 yards with nine touchdowns this season. He also has 10 receptions for 82 yards. Adams ran for 933 yards as a sophomore after racking up 835 yards as a freshman. If Adams enters the 2018 NFL Draft, he could have second-day potential.

Bruce Hector, DT, South Florida
Sources tell me that Hector is going to be a popular name in the leadup to the 2018 NFL Draft as a sleeper pick who could be a good value. They think Hector could translate to the NFL as a quick, penetrating three-technique who will contribute in the pass rush. In 2017, the senior has totaled 27 tackles with 11.5 tackles for a loss, 5.5 sacks, one pass batted and one forced fumble. Hector also showed his pass-rushing skills with six sacks in 2016 and five in 2015. Interior pass-rushers are tough to find, so Hector could become a hot prospect in the months to come.

Mike Love, DE, South Florida
Love is another South Florida player who sources mentioned as a sleeper prospect on the rise. They say that Love (6-4, 260) is going to ignite some third-day interest because he has enough size, a great motor, and some quickness. In 2017, Love has 21 tackles with 10 tackles for a loss, 5.5 sacks and two passes broken up. They say that Love has disruptive spurts and has some experience standing up, so he has some scheme flexibility.

Joshua Jackson, CB, Iowa
Jackson has been one of the best cornerbacks in the nation this year at breaking up passes, but the Iowa coaching staff was on him to turn more batted passes into interceptions. He answered the criticism with a three-interception game to help Iowa pull off an upset of Ohio State. The final pick was an incredible leaping one-handed catch in front of the Iowa end zone.
In 2017, Jackson has 36 tackles with 15 passes broken up and five interceptions. The 6-foot-1, 192-poinder has a good size for the NFL with length and athleticism. His timed speed will be important for his draft grade, but Jackson has put his draft stock on the map this season.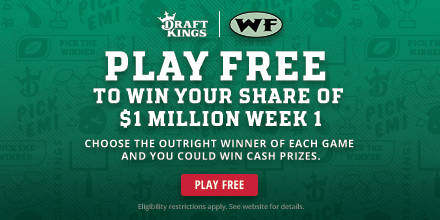 2018 NFL Draft Stock Down

Cody O'Connell, G, Washington State
The Cougars have enjoyed a strong 2017 season with a top-20 ranking that they have deservedly received. Mike Leach's point-machine offense has been steady, and quarterback Luke Falk has helped his draft grade this season. While Cougars left tackle Andre Dillard has gotten no media hype but is liked by NFL evaluators, the opposite is the case for guard Cody O'Connell. The media has give him a lot of acclaim with his nickname of "The Continent" as he checks in at 6-foot-9, 368 pounds. Team sources, however, don't like O'Connell at all. One college director said they gave him an undrafted free agent grade and put him as a training camp competitor. A lot of giant players like O'Connell have struggled with smaller fast edge rushers running around, under, and by them in the NFL. That could be the case with O'Connell, and his draft grade definitely is not matching the media hype.

Martinas Rankin, OT, Mississippi State
In speaking with sources at a few teams, they were down on Rankin because they feel he lacks power and gets knocked to the ground too much when going against power. They say that Rankin is a good kid and athlete, who is smart and versatile, but his lack of strength is problematic for the NFL. Sources say that the Senior Bowl will see Rankin's draft stock skyrocket or fall depending on how he does in the one-on-ones, along with how he handles power. Multiple sources from a few teams compared Rankin to Troy's Antonio Garcia, who was a second-day pick in the 2017 NFL Draft. They see Rankin as a similar talent for the 2018 NFL Draft.

Azeem Victor, LB, Washington
Victor was a player who had some fans in the scouting community entering this season, but in speaking with sources who have studied Washington recently, they were disappointed in Victor's play this year. They feel that he has gotten too heavy, losing the special traits he had before. They thought of him as a fast, rangy linebacker with second-day potential entering this season. Victor is now compared to former Northwestern linebacker Anthony Walker in this regard as a player who got too heavy in his final season of college football. It wouldn't be surprising if Victor drops some weight to run faster at the NFL Scouting Combine, but the tape that Victor has produced this season has disappointed evaluators.

Connor Williams, OT, Texas
As we reported
in the Hot Press
last week, Williams has been receiving some mid-round grades from evaluators this season. The main issue that sources say is hurting Williams (6-6, 290) is a lack of strength. One AFC team in need of tackle help said they gave him a late third-round, early fourth-round grade. An NFC general manager said they thought Williams was a fourth-rounder after watching him in person early in the year. That general manager said Williams was overhyped and clearly needs to spend a lot of time in the weight room for the NFL.
Team sources and those around the Texas program say that Williams is hoping to return to the field and produce some good tape this season. He knows that his tape from early in the year wasn't impressive, and he wants to try to generate some good tape before the season ends. If he does that, sources say Williams would be inclined toward entering the 2018 NFL Draft. If he re-injures his knee or plays poorly, Williams will probably return to Texas for 2018. A lot hangs in the balance for Williams in the final weeks of the season, and he needs some big games to change the grades he's received from NFL teams this fall.
Comment...
NFL Picks
- Oct. 15
2020 NFL Mock Draft
- Oct. 13
2019 NFL Mock Draft
- Oct. 11
Fantasy Football Rankings
- Sept. 5
2019 NBA Mock Draft
- Aug. 13
NFL Power Rankings
- June 3