Charlie lays out an overview at the top players from each position for the 2018 NFL Draft. For further information, check out our in-depth analysis of
2018 NFL Draft Prospects by Position
.
By Charlie Campbell.
Send Charlie an e-mail here:
draftcampbell@gmail.com
Follow Charlie on Twitter
@draftcampbell
for updates.
This page was last updated
March 29, 2018
. Follow me
@walterfootball
for updates.
Position Review: Running Backs
Running Back Class
Early-round talent: A-
Mid-round: A-
Late-round: B
Overall grade: B+
2018 prospects vs 2017
Saquon Barkley
Leonard Fournette
Christian McCaffrey
Dalvin Cook
Joe Mixon
Sony Michel
Derrius Guice
Alvin Kamara
Kareem Hunt
Nick Chubb
Ronald Jones
D'Onta Foreman
Kerryon Johnson
Kalen Ballage
Rashaad Penny
James Conner
The 2017 class of running backs was one of the best running back classes in years. The 2018 NFL Draft's class does not have as many first-round talents as last year. Two running backs went in the top 10 of the 2017 NFL Draft, and two backs more in Cook and Mixon were graded as first-rounders but slipped to Day 2 because of character concerns. This year, there could be only one running back who gets selected in the first round in Saquon Barkley. However, Barkley is a better prospect than Leonard Fournette, Ezekiel Elliott, or Todd Gurley - if Gurley had not had the ACL injury coming out, he could have been equal to Barkley. That group is definitely all very close together, but I think Barkley is slightly ahead of them all. Barkley is the best player in the 2018 NFL Draft and has the potential to be a generational talent.
If you were to merge the two classes, Sony Michel and Derrius Guice would go behind Cook and Mixon. Michel and Guice are in the running as late first-round or early second-round picks. Cook and Mixon were high first-round talents. Alvin Kamara is a better prospect than Nick Chubb and Ronald Jones, but Chubb and Jones are worthy of a second- or mid-third-round selection just like Kamara or Kareem Hunt. D'Onta Foreman is a better prospect than Kerryon Johnson, Kalen Ballage or Rashaad Penny. That trio grades out higher than James Conner, who went late in the third round.
There is a lot of good depth for the mid-rounds and Day 3 of the 2018 NFL Draft. N.C. State has two potential steals in Nyheim Hines and Jaylen Samuels. Other good mid-round and third-day values at running back include Iowa's Akrum Wadley, Oregon's Royce Freeman and Notre Dame's Josh Adams.
Safest Pick: Saquon Barkley, Penn State

This was an easy choice with Barkley. Barkley has devastating quickness to hit the hole and accelerate downfield. Along with great speed, he has tremendous balance, vision, cutting ability, elusiveness and power. The 6-foot, 233-pounder is a freak athlete who also is superb at receiving and has the blocking ability to help in pass protection. Early in his NFL career, Barkley will probably be a Pro Bowler.
Fournette was an easy choice for the 2017 NFL Draft, and he had an excellent rookie year. Elliott was another no-brainer pick. Two years ago, I said that Gurley would be the safest pick if it weren't for his torn ACL. Gordon had a rough rookie year, but bounced back in the second year of his career and played really well in his third year. He keeps getting better each season. Hyde has flashed at times for the 49ers, while Lacy had some good years for the Packers before getting overweight ruined his career.
2017:
Leonard Fournette
2016:
Ezekiel Elliott
2015:
Melvin Gordon
2014:
Carlos Hyde
2013:
Eddie Lacy
Biggest Bust Potential: Rashaad Penny, San Diego State

This was a tough choice, and no player is really jumping out at me. I chose Penny, although I could easily be wrong on this. He is very talented physically with size, speed and athleticism. There were a few reasons why I picked Penny, however. One, he has some mental struggles, which was further exposed at the Senior Bowl via a new, reduced version of a pro playbook with very basic plays. In the NFL, he could struggle to learn the playbook, and that could easily cause the coaches not to give him a lot of playing time. The second issue I see for Penny is his legs going dead on contact and him not finishing runs well. Penny has the size to run through tackles, but too often, he stopped his legs after contact. Pro defenders are going to be faster to get to him than he saw in college, and they will be stronger, bigger and more violent. Thus, him not finishing runs well could limit his effectiveness. Of the early-round running back prospects, Penny carries some risk that others don't.
Gallman flashed some potential as a rookie, but the jury is still out on him in the NFL. Dixon didn't impress as a rookie and was injured last year, but it is too early to judge his career. Otherwise this bust list is looking pretty accurate. Davis has done very little. Seastrunk never made it in the NFL, although he fell deep in the draft. Ball was a bust for the Broncos.
2017:
Wayne Gallman
2016:
Kenneth Dixon
2015:
Mike Davis
2014:
Lache Seastrunk
2013:
Montee Ball
Running Back Rankings by Attributes
Natural Running Ability:
NFL prototype: Adrian Peterson, Free Agent
Saquon Barkley
Derrius Guice
Nick Chubb
Sony Michel
Kerryon Johnson
Ronald Jones
Rashaad Penny
Kalen Ballage
Recap:
There are still a number of coaches in the NFL who want the old-school approach of a running-based offense. Additionally, a lot of passing-led offenses want a back who can wear down defenses in the second half of games. All of these 2018 backs are quality runners.
Barkley is definitely at the top of the list. Throughout his college career, he was utterly dominant and demonstrated a great combination of speed and power. He can run over defenders and break off long runs with a threat to score on almost any carry. His vision, feet, burst, patience and balance are phenomenal. On top of that, Barkley is elusive in the open field. He uses a combination of all that to spin away from defenders, weave around them, and dodge them. Barkley has a superb ability to run while bending at the knee, which allows him to run behind his pads and helps him to bounce off tacklers.
Guice and Chubb both have excellent instincts as runners. Guice will use his vision and patience to set up blocks and his quick feet and movement skills to weave through the defense. Chubb has impressive vision and balance with a solid build that makes him to get a handle on. Both Guice and Chubb are very natural.
Michel could be a dynamic runner for the NFL given his impressive awareness and feel. He is a well-built back with tremendous speed. He has an explosive first-step and another gear to accelerate downfield after hitting the second level.
Johnson is a well-balanced runner with quickness, cutting ability, vision, patience and balance. He is a tough runner who can redirect or go North-South.
Jones is a threat to rip off long chunk runs on any carry. He has a serious burst to the hole and showed a huge improvement in 2017, becoming he was a much more decisive runner.
Penny combines quick, feet, good balance, and decisive running to be a dangerous runner for a zone-blocking system. Even though Ballage is a big back, he is more elusive in the open field than a power runner who runs through tackles. Ballage is shifty and can make defenders miss in the open field.
Pass Receiving:
NFL prototype: Le'Veon Bell, Steelers
Saquon Barkley
Sony Michel
Kalen Ballage
Kerryon Johnson
Ronald Jones
Derrius Guice
Rashaad Penny
Nick Chubb
Recap:
The passing-driven NFL has many offensive coordinators emphasizing a running back's ability to help the aerial offense over their running ability. Coaches want backs who have good hands, run good routes and can rack up yards as outlet receivers.
Barkley's receiving ability makes him an even more incredible prospect. He runs good routes to get open and has soft hands. He is a threat to make big plays in the passing game, running routes vertically down the sideline. With his skills as a receiver, Barkley should be a mismatch weapon who will be very valuable on third downs as an outlet receiver to move the chains. Barkley had 54 receptions in 2017, which was more than double any other prospect in this group.
Over his junior and sophomore seasons, Michel caught 48 passes, and he was a nice outlet receiver for Georgia. Michel is quick, athletic and fluid in space with soft hands and smooth route running.
As a receiving back for the NFL, Ballage is very impressive. He has soft hands to make receptions and runs good routes. Ballage finds open space for his quarterback and uses his instant acceleration to take check downs for good gains.
Johnson was impressive as a receiver in 2017, totaling 24 receptions. He was a dangerous outlet receiver for Auburn. Jones didn't get a lot of targets in college, but he flashed nice receiving potential when given the opportunity. Guice had 18 catches as a junior and nine the previous season, but he is better than the numbers illustrate; LSU didn't throw him the ball much.
As a receiver, Penny is a good fit for the current offensive systems in the NFL. He runs good routes, has soft hands, and is able to find soft spots in the defense for his quarterback. Chubb had very little action as a receiver the past three seasons, but he did have 18 receptions as a freshman. Georgia rotated its backs, and Chubb has the skills to contribute in the passing game in the NFL.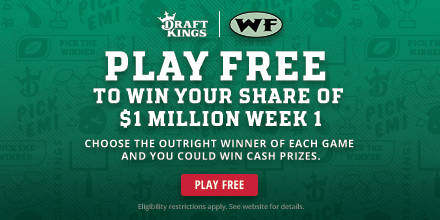 Pass Blocking:
NFL prototype: Matt Forte, retired
Saquon Barkley
Sony Michel
Rashaad Penny
Kalen Ballage
Ronald Jones
Kerryon Johnson
Derrius Guice
Nick Chubb
Recap:
This is huge for offensive coordinators. If a running back can't pass protect, he is going to have a hard time seeing the field in the NFL. If the defenses know that a running back isn't trusted to protect the quarterback, it is an immediate tip about what the play is going to be. Coaches want multiple backs with pass-protection skills. The importance of blitz pickup and pass blocking is increasing every year for running backs. The college game has caught on to this, and the 2018 group of running backs is pretty well prepared.
None of these backs are as good as Ezekiel Elliott was entering the NFL, but a lot of them have potential. Barley is a tough blocker who will take on blitzers and is smart at identifying the correct player to block. Once he gets some development with learning NFL blitz schemes, he should be a real asset in the passing game.
In blitz protection, Michel is a willing blocker and doesn't shy away from contact. He got more experience as a pass protector over his college years, being the third-down back in the early going. Penny and Ballage both flashed some blocking potential. They have good size to square up blitzers and take on defenders.
Jones was a willing blocker to help protect Sam Darnold. He could be a versatile back in the NFL. Johnson, Guice and Chubb all flashed some ability as blitz protectors, but they didn't get a huge amount of work in that role during their college years.
Yards After Contact:
NFL prototype: Todd Gurley, Rams
Saquon Barkley
Nick Chubb
Derrius Guice
Sony Michel
Kerryon Johnson
Ronald Jones
Kalen Ballage
Rashaad Penny
Recap:
For running backs to be consistently successful in the NFL, they have to have the ability to get yards after contact. Breaking tackles is critical to moving the chains and setting up good down and distance. Barkley is the No. 1 back. It usually takes multiple defenders to bring him down and he's constantly bouncing off or running through defenders to pick up more yards on the ground.
Chubb and Guice are both very good power backs. They can power through arm tackles with ease, and there were plenty of plays that they broke through defenders and churned ahead for more yards. Both are good in short-yardage and can run through tacklers.
Michel and Johnson also has the ability to pick up yards after contact. They can run through arm tackles and finish their runs extremely well.
While Jones isn't huge, he is a tough back for his size who breaks tackles and gets yards after contact. He does a good job of fighting for extra yards and falling forward. Jones showed an improved ability to get yards after contact as a junior and that trend should continue as he gains strength in a NFL strength and conditioning program.
Ballage has good size but was a mixed bag for yards after contact. Ballage uses those moves to dodge tacklers rather than run through them. Even though he has big size, Ballage is not a physical runner that runs over defenders regularly. Penny has a thick build but he won't get a ton of yards after contact in the NFL with his habit of having his legs go dead on contact.
Zone-Blocking Runner:
NFL prototype: Ezekiel Elliott, Cowboys
Saquon Barkley
Rashaad Penny
Kalen Ballage
Derrius Guice
Nick Chubb
Sony Michel
Ronald Jones
Kerryon Johnson
Recap:
The zone-blocking scheme calls for backs to have quickness and physicality. They need the ability to follow the moving wall and to have the vision and anticipation to see the hole opening and make one cut to run downhill. It is a different type of running compared to a set, designed play. There isn't a running back in this group who would be a bad fit for a zone scheme.
Barkley can do it all. With his speed, size and power, he could be phenomenal in a zone scheme. Sources from multiple teams have told me that Penny is a great fit for a zone scheme. As a one-cut downhill runner, Penny is imposing with his quickness and burst. Ballage is similar and also could excel in a zone scheme.
Guice is a good fit for a zone scheme. He is very good to make one cut and explode down the field. He follows his blocks well, and once he accelerates, he flies through the defense. His cutting ability will be very good to hit the cut-back lane and explode downfield. In a zone scheme, Guice could be scary.
Chubb flows with the line and powers his way downhill. Michel also should be adept at running zone plays in the NFL. Jones and Johnson could be better in a man schemes, but they have enough ability to execute zone schemes.
Power-Man Runner:
NFL prototype: LeSean McCoy, Bills
Saquon Barkley
Ronald Jones
Kerryon Johnson
Derrius Guice
Sony Michel
Nick Chubb
Kalen Ballage
Rashaad Penny
Recap:
Barkley's cutting ability, balance, and ability to stop and start should make him superb at executing an NFL power man-blocking scheme almost immediately.
Jones, Johnson and Guice are all shifty runners with the cutting ability, speed, and elusiveness needed to help their blockers and make their own holes. Jones burst, lateral speed, and ability to spin away from tacklers make him a dangerous runner in a power man-blocking scheme. Johnson is a shifty runner who also can create for himself. Guice has the quickness and open-field moves to adapt well to a power-man scheme.
Michel and Chubb should be able to thrive in a power-man scheme. Michel has the elusiveness to make tacklers miss, while Chubb is a hard-charging runner who can power through arm tackles.
Ballage could fit in a man scheme. He has the lateral quickness that was very effective to dodge tackles and accelerate downfield. Ballage can create for himself and could work in a man scheme.
Penny is more of a one-cut downhill runner. He doesn't have a lot of lateral movement skills and is more of a North-South back.
Comment...
NFL Picks
- Nov. 13
2019 NFL Mock Draft
- Nov. 8
2020 NFL Mock Draft
- Nov. 3
Fantasy Football Rankings
- Sept. 5
2019 NBA Mock Draft
- Aug. 13
NFL Power Rankings
- June 3