This new section highlights which players have improved or worsened their 2017 NFL Draft stock as the draft approaches.
By Charlie Campbell.
Send Charlie an e-mail here:
draftcampbell@gmail.com
Follow Charlie on Twitter
@draftcampbell
for updates.
2017 NFL Draft Stock Up

Marshon Lattimore, CB, Ohio State
Lattimore has gotten a lot of serious acclaim lately. NFL Network's Daniel Jeremiah had Lattimore as high as the second-overall pick in the 2017 NFL Draft. Lattimore is a special player with an excellent skill set. Last fall, WalterFootball.com reported that teams were projecting him as a top-16 talent if he decided to enter the 2017 NFL Draft.
In following up with teams recently, Lattimore is in the running to be the first cornerback selected as him and Marlon Humphrey have been getting the most praise in speaking with team sources from a variety of teams. A strong combine from Lattimore could continue his upward momentum.

Reuben Foster, LB, Alabama
ESPN's Adam Caplan broke the news that Foster had surgery on his right shoulder to repair a torn rotator cuff, which eliminates Foster from working out at the combine. Even though Foster has this rehab issue that will prevent him from pre-draft workouts, he still is a hot prospect and is loved in the scouting community. Sources from teams across the league rave about Foster, that is why it isn't shocking to see him in the top 10 of some mock drafts. He looks like a lock for the top 20 even with the surgery.

Michael Roberts, TE, Toledo
Scouting sources said that Roberts could be the best pure Y - blocking - tight end in the 2017 NFL Draft. They say he is athletic enough to make some plays as a short option or in the red zone. He had a quality week at the Senior Bowl, too, minus a few dropped passes. The 6-foot-4, 261-pounder could end up being a second-day pick by a team that is looking for a starting Y tight end.

Brad Seaton, OT, Villanova
Seaton (6-8, 325) has big-time size and could be a sleeper prospect who ends up being a steal from the 2017 NFL Draft. He broke into the starting lineup in 2014 and played well. A season-ending injury cost him all but three contests in 2015, but he returned to the field to have a strong senior year in 2016. With strong workouts leading up to the 2017 NFL Draft, Seaton could rise.

Will Holden, OT, Vanderbilt
Holden had a good week of practice at the East-West Shrine and did pretty well in the pass-rushing one-on-ones. That earned him a late injury addition to the Senior Bowl. For the NFL, Holden would fit best as a right tackle competitor even though he played left tackle for Vanderbilt. Holden made 37 straight starts to conclude his collegiate career. He could end up being a mid-round pick.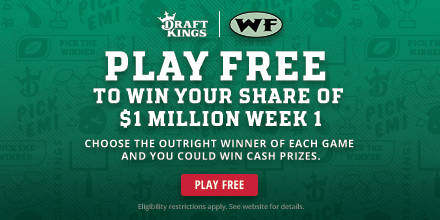 Nathan Peterman, QB, Pittsburgh
Peterman definitely helped his draft stock at the Senior Bowl as he threw the ball accurately with good timing. He doesn't have a skill set that wows evaluators, but Peterman is an efficient quarterback who could at least be a quality backup signal-caller. Walt has Peterman in the second round of his mock draft, and given the demand for the position in the NFL, that can't be ruled out. After his performance in Mobile, Peterman shouldn't fall any lower than the early rounds on the third day of the 2017 NFL Draft.

Davis Webb, QB, California
Webb was the most talented quarterback at the Senior Bowl, and in the 2017 NFL Draft's weak quarterback class, he could enjoy a rise throughout the leadup to the 2017 NFL Draft. With a strong arm and good size in the pocket, Webb could end up going on the second day. Some even believe that he could go in Round 2. At the combine, Webb should impress in the field drills, and that could be enough to get Webb more buzz heading into the pre-draft visits and pro day.

Kareem Hunt, RB, Toledo
At the Senior Bowl, Hunt was one of the top running backs and had an impressive week of practice. He used his speed to slash through the defense and also was a weapon in the passing game. This is a crowded and talented running back class, but with the way that Hunt played in Mobile, he could end up being a second-day selection for a team that is looking for a speedy back who also can contribute to the passing offense.
2017 NFL Draft Stock Down

Anthony Walker, LB, Northwestern
Team sources say they liked Walker a lot more based off his 2015 play than compared to his final season at Northwestern. Walker gained a big amount of weight to get stronger at the point of attack, but the added bulk slowed him down and took away his sideline-to-sideline quickness. Walker decided to enter the 2017 NFL Draft, and he could be a mid-round pick. If he had dropped the weight and got back to his 2015 form as a senior, he could have had a much better shot of going in the second round.

DeShone Kizer, QB, Notre Dame
Athletically, Kizer has the best skill set of any quarterback prospect in the 2017 NFL Draft, but he struggled with consistency in his final season of college football. Lately, NFL Network's Daniel Jeremiah and Charley Casserly haven't even had Kizer in the first round of their mock drafts. Notre Dame had a rough 2016 season, and Kizer received his share of blame for that. Team sources say that Kizer is a good kid, but his interviews will be big for him to answer questions on his leadership, accountability, and football I.Q.
Comment...
NFL Picks
- Oct. 21
2020 NFL Mock Draft
- Oct. 20
2019 NFL Mock Draft
- Oct. 18
Fantasy Football Rankings
- Sept. 5
2019 NBA Mock Draft
- Aug. 13
NFL Power Rankings
- June 3