This new section highlights which players have improved or worsened their 2017 NFL Draft stock as the draft approaches.
By Charlie Campbell.
Send Charlie an e-mail here:
draftcampbell@gmail.com
Follow Charlie on Twitter
@draftcampbell
for updates.
2017 NFL Draft Stock Up

Solomon Thomas, DE/OLB, Stanford
Weeks ago, WalterFootball.com was first to report that Thomas would be entering the 2017 NFL Draft. Some team sources say they have graded Thomas as a high second-round pick and really like him. Being selected in Round 1 of the 2017 NFL Draft, however, is a possibility that should improve once his bowl game tape gets broken down.
Thomas put constant pressure on North Carolina's Mitch Trubisky. For four quarters, Thomas fired by linemen or bull rushed through blockers to chase Trubisky out of the pocket. Thomas applied countless pressures to go with good run defense. On a critical third down late in the fourth quarter, Thomas finally got home with a sack of Trubisky after bull rushing through the right guard. That led to a Tar Heels punt. Thomas then made the play of the game, sacking Trubisky on a two-point conversion attempt to clinch Stanford's 25-23 victory. Thomas totaled seven tackles with two for a loss and a sack in that dominant outing.

Jordan Willis, DE, Kansas State
Willis recorded five tackles with one for a loss against Texas A&M, but that stat line is misleading in part because the official scorer of this bowl game committed some bad blunders. Willis caused a lot of disruption and negative plays for his defense in an impressive performance to finish off 2016. On the year, the senior totaled 11.5 sacks, 52 tackles, 17.5 tackles for a loss, three passes batted, and three forced fumbles. If he has a strong week at the Senior Bowl, Willis (6-5, 250) could get second-day consideration in the 2017 NFL Draft.

Josh Reynolds, WR, Texas A&M
Reynolds was excellent in the Texas Bowl against Kansas State. He made some tremendous highlight-reel contested catches to produce points for the Aggies on his way to totaling 12 receptions for 154 yards with two touchdowns. The 6-foot-4, 193-pounder is not a burner who will find a ton of separation from NFL cornerbacks, but Reynolds is very good at using his size and making difficult receptions on 50-50 passes. The senior totaled 61 catches for 1,039 yards with 12 touchdowns in 2016. It could have been even bigger season stat line, but the Aggies spread the ball around in their talented receiving corps. Reynolds' stock could continue to rise with a strong Senior Bowl.

K.D. Cannon, WR, Baylor
Baylor dropped Boise State in bowl season as Cannon carried the Bears with a massive performance. He totaled 226 yards on 14 receptions with two touchdowns. Cannon (6-0, 180) announced he is entering the 2017 NFL Draft after the contest and is coming off a junior year in which he totaled 87 receptions for 1,215 yards with 13 touchdowns. Cannon has some speed and isn't significantly undersized. He could use more strength to take on NFL cornerbacks, however. Cannon definitely helped himself in his final collegiate game.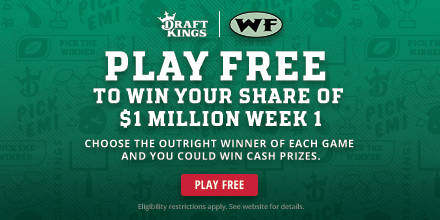 Malachi Dupre, WR, LSU
Against Louisville, Dupre showed what he is capable of when he gets decent play from his quarterback. On the first play from scrimmage, Dupre ran a go route down the field to make a tremendous catch of 36 yards. He followed that with 26-yard gain on a crossing route. Dupre made another incredible catch during the second quarter, but ruined the result by taunting a defender to draw an unsportsmanlike penalty. Still, Dupre continued to move the chains as he could separate from Louisville's secondary. For once, LSU's quarterback was able to get the ball to Dupre with some consistency, allowing him to take seven receptions 139 yards. If Dupre, a junior, decides to skip his senior year, he could be a second-day pick in the 2017 NFL Draft.
Honorable Mentions:
Washington cornerback Sidney Jones, Michigan defensive end Taco Charlton, Florida State running back Dalvin Cook, Miami quarterback Brad Kaaya, North Carolina cornerback Des Lawrence, North Carolina defensive lineman Nazier Jones, Florida State defensive end Demarcus Walker, Clemson defensive tackle Carlos Watkins and Miami wide receiver Stacy Coley.
2017 NFL Draft Stock Down

Anthony Walker, LB, Northwestern
Entering the season, there were a lot of sources who were excited about Walker, but some of them have completely soured on him. The reason is he went from being a fast pursuit linebacker to being a thicker and slower player as a senior. In 2016, Walker totaled 105 tackles, which was down from 122 in 2015. He also went from 20.5 tackles for a loss in 2015 to 10 in 2016. The senior would likely help himself by dropping weight to be faster and more athletic in pre-draft workouts.

Chidobe Awuzie, CB, Colorado
Awuzie was playing in his final game before the Senior Bowl and had a rough performance against Oklahoma State wide receiver James Washington. In the second quarter, Cowboys quarterback Mason Rudolph threw a perfect deep ball for a 50-yard touchdown, but Washington dropped an easy touchdown catch as the ball bounced off his chest and hands. Washington had burned Awuzie on the play, as he had stumbled while reacting late to Washington streaking vertically down the field. Shortly later, Washington ran a good route near the goal line, getting inside on a slant, and caught the short touchdown with Awuzie a step behind him. Awuzie showed poor technique close to the goal line by allowing Washington to get to the inside so easily. Awuzie also gave up separation deep down the field and on routes underneath. He needs to perform a lot better in Mobile to be a second-day pick in the 2017 NFL Draft.

Roderick Johnson, OT, Florida State
At the beginning of the season, Johnson had some rough games in pass protection and that ended being the same manner that finished his junior year. Johnson really struggled with Michigan defensive end Taco Charlton as Charlton beat him with speed rushes around the corner or bull rushes through him. Some media pundits have stated that Johnson is a first-round talent, but he didn't play like one as a junior.
Some sources say that they have Johnson graded as a mid-rounder. They see him as a backup who could become a fringe starter in the NFL. They think he is more of a right tackle than a left tackle, athletically. Johnson needs to improve his footwork for speed rushers. He also lacks functional strength as defenders can bull rush him into the pocket. He should return for his senior year before going pro.

Pat Elflein, C, Ohio State
Elflein (6-3, 300) could have hurt his draft grade against Clemson. Ohio State raves about him to NFL sources, but pro evaluators have concerns about his skill set for the next level. The 31-0 bowl outing bolsters those concerns as he showed some limitations athletically in pass coverage while not having success in the ground game. Elflein achieved no push as the Tigers shut down the Buckeyes' rushing attack. His tape against Clemson makes him look more like a third-day pick rather than a candidate for the Round 3.

Jake Butt, TE, Michigan
Entering his bowl game, Butt was a player who some scouting sources had been thinking was possibly overhyped. Sources think Butt is a good receiving tight end, but had needed to improve his blocking and a lot of that would come from Butt actaully wanting to be more effective as a blocker. Many were grading him on Day 2 for the 2017 NFL Draft.
Unfortunately, Butt went down with what looks like a serious knee injury in his bowl game against Florida State. The exact nature of the injury hasn't been stated, but Butt is said to have damaged his MCL and/or ACL. What also makes this injury worse for Butt, is he had a torn ACL before his sophomore season. Depending on the current injury and rehab, he might miss significant time prior to or during his rookie season. The latest injury could easily cause Butt to fall to the mid-rounds of the 2017 NFL Draft.
Dishonorable Mentions:
North Carolina quarterback Mitch Trubisky, Louisville tight end Cole Hikutini and Michigan defensive end Chris Wormley.
Comment...
NFL Picks
- Sept. 24
2019 NFL Mock Draft
- Sept. 20
Fantasy Football Rankings
- Sept. 5
2019 NBA Mock Draft
- Aug. 13
2020 NFL Mock Draft
- Aug. 1
NFL Power Rankings
- June 3