By Charlie Campbell.
Send Charlie an e-mail here:
draftcampbell@gmail.com
Follow Charlie on Twitter
@draftcampbell
for updates.
With the 2015 NFL Draft in the books, it is only fair to dish out some awards for a job well done by a number of teams across the NFL. It also doesn't hurt to look at which teams may have made regrettable picks.
Pass along your thoughts on these awards and 2015 NFL Draft. I'll put together a mail bag that answers questions/comments sent via email
draftcampbell@gmail.com
or on Twitter
@draftcampbell
.


Best Value Pick Round 1: Rams: RB Todd Gurley and Patriots: DT Malcom Brown
I allow myself one tie in the rewards each year, and this year, I couldn't pick between Gurley and Brown. Gurley was my second-rated player in the 2015 NFL Draft, and if it weren't for his ACL injury, he would have been a top-five pick. The Rams got a player at the 10th pick who is a once-in-a-decade talent and the best running back to enter the NFL since Adrian Peterson.
The big "if" with Gurley is health, but if he can stay healthy, I think he has the potential to be a legendary running back. Peterson fell to the seventh pick of because of a knee injury, and I see history repeating itself with Gurley. The Rams are the rare team to snag a true value pick with rare size and speed talent in the top 10 of an NFL Draft.
The Patriots also got a tremendous value in Brown. He could easily have gone in the top 20 and fell all the way to No. 32. Brown has pass-rush ability and also is a big, strong defender in the ground game. He is versatile to play any interior defensive line spot in a 4-3 defense while also being able to play the nose or end in a 3-4. New England likes to vary its fronts, and Brown could make a quick impact as one of the replacements for Vince Wilfork.
Brown is a better player than some who were drafted ahead of him. At the end of the first round, he could end up being a huge steal for New England.
Honorable mentions:
San Diego Chargers running back Melvin Gordon, Houston Texans cornerback Kevin Johnson, Denver Broncos outside linebacker Shane Ray and Indianapolis Colts wide receiver Philip Dorsett.
2014 Winner:
HaHa Clinton-Dix, Packers
2013 Winner:
Sharrif Floyd, Vikings
2012 Winner:
Riley Reiff, Lions

Best Value Pick Day 2: Houston Texans: WR Jaelen Strong
This pick came down to Strong, Minnesota's Eric Kendricks and Dallas' Randy Gregory. I ruled out Gregory because the off-the-field issues could derail his career, and franchises were very uncomfortable with that. A lot of teams had Kendricks graded in the second round even though I felt he was a top-25 talent for the 2015 NFL Draft draft. Strong, on the other hand, received some first-round grades, and the Texans were able to land him in the third round.
Sources tell me that the Rams and Steelers were two of the teams that had a first-round grade on Strong. Leading up to the 2015 NFL Draft, Strong was consistently projected to go late in the first round, and nobody would have been critical if a team took Strong late in Round 1. The 6-foot-2, 217-pounder has excellent hands with the ability to make big catches downfield over defensive backs. Strong showed speed at the Combine, and the past two seasons, he has improved with his game via a noteworthy work ethic. Strong also was effective against good cornerback prospects, including getting the better of Kansas City's first-rounder Marcus Peters.
Strong has the potential to be a No. 1 in the NFL, but at very least, should be a very good No. 2 receiver. The Texans landing Strong in the third round of the 2015 NFL Draft was a tremendous steal and the best value pick on the second day this year.
Honorable mentions:
Jacksonville Jaguars running back T.J. Yeldon, Chicago Bears defensive tackle Eddie Goldman, Tennessee Titans wide receiver Dorial Green-Beckham, San Diego Chargers linebacker Denzel Perryman, Minnesota Vikings linebacker Erik Kendricks, Cleveland Browns running back Duke Johnson, Baltimore Ravens tight end Maxx Williams and Baltimore Ravens defensive tackle Carl Davis.
2014 Winner:
Carlos Hyde, 49ers and Louis Nix, Texans
2013 Winner:
Eddie Lacy, Packers
2012 Winner:
Janoris Jenkins, Rams

Best Value Pick Day 3: Miami Dolphins: RB Jay Ajayi
This one almost came down to Jacksonville's selection of Michael Bennett in the sixth round, but Bennett was graded in the fourth round by many teams. Therefore, him going on the third day wasn't as big of a value to teams as a second-day prospect. Throughout the lead up to the 2015 NFL Draft, Ajayi was in the discussion as the third-rated running back, so it was a real shock when he fell to the fifth round.
One of the main reasons for Ajayi to fall were concerns about how his knees will hold up in the NFL. Some teams also questioned whether Ajayi could be an every-down back, and they felt he could be better as part of a running back-by-committee approach. While there were doubts, it doesn't sound like there were any concrete reasons for Ajayi to slip in the 2015 NFL Draft.
At Boise State, Ajayi showed a well-rounded skill set with power, speed, balance and versatility. He had the speed to rip off yards in chunks and also was strong enough to run through tackles. The 6-foot, 221-pounder Ajayi is a tough runner who can also contribute as a receiver. I think he's going to be a quality running back for the Dolphins, and it wouldn't surprise me at all if he is a good starter in the NFL.
Honorable mentions:
Jacksonville Jaguars safety James Sample, Minnesota Vikings offensive tackle T.J. Clemmings, Washington Redskins guard Arie Kouandjio, Atlanta Falcons defensive tackle Grady Jarrett, Jacksonville Jaguars defensive tackle Michael Bennett, Carolina Panthers offensive tackle Daryl Williams, Pittsburgh Steelers safety Gerod Holliman, Cleveland Browns cornerback Ifo Ekpre-Olomu, Tennessee Titans running back David Cobb and Tennessee Titans fullback Jalston Fowler.
2014 Winner:
Justin Ellis, Raiders
2013 Winner:
Philip Thomas, Redskins
2012 Winner:
Bobbie Massie, Cardinals

Best Trade: Baltimore Ravens: TE Maxx Williams
All the Ravens gave to move up in the second round and land the draft's best tight end prospect was a fifth-rounder. Baltimore had a huge hole at the position, and coming away with the 2015 NFL Draft's best tight end in the second round is a huge steal for Ozzie Newsome and company. The trade also kept Williams from landing with the Steelers as the Ravens jumped to one spot in front of Pittsburgh. Williams is a great fit in Marc Trestman's offense, plus the Ravens needed to upgrade their receiving weapons this offseason. This was a great trade for Baltimore.
Honorable mentions:
Broncos trading up for Shane Ray; Texans trading up for Bernardrick McKinney; Texans trading up for Jaelen Strong; and Giants trading up for Landon Collins.
2014 Winner:
Louis Nix, Texans
2013 Winner:
Alec Ogletree, Rams
2012 Winner:
Justin Blackmon, Jaguars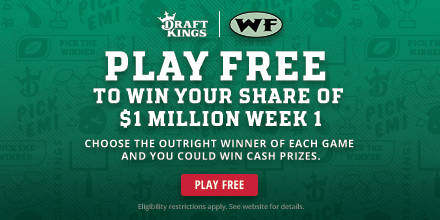 Biggest Reach Round 1: New Orleans Saints: ILB Stephone Anthony
It looks clear that the Saints did not get the better of their trade with the Seahawks. Trading Jimmy Graham for Stephone Anthony and Max Unger looks bad for New Orleans. A big reason why the trade looks bad right now is the Saints' reaching on Anthony in the first round. In speaking with multiple teams, they had Anthony graded as a third-round pick. Teams also had Anthony as the fourth inside linebacker prospect, behind Bernardrick McKinney, Eric Kendricks and Denzel Perryman.
Anthony (6-2, 243) was impressive at the Senior Bowl and showed more skills in the passing game than he displayed at college. While at Clemson, Anthony never had a big season of production, and scouts say that his instincts aren't anything special. In the lead up to the 2015 NFL Draft, Anthony's stock rose because he was a workout warrior with size, strength and a fast 40 time. However, Anthony never played up to that skill set.
The Saints needed help at linebacker, but they took Anthony over those three previously listed linebackers who were far more productive in college, plus all three of them showed more instincts than Anthony. With Anthony grading out as a third-rounder, this was a huge reach pick for New Orleans.
Honorable mentions:
Detroit Lions guard Laken Tomlinson and Carolina Panthers outside linebacker Shaq Thompson.
2014 Winner:
JaWuan James, Dolphins
2013 Winner:
Travis Frederick, Cowboys
2012 Winner:
Bruce Irvin, Seahawks

Biggest Reach Day 2: New England Patriots: S Jordan Richards
This was an easy choice. Richards had no business being drafted on Day 2. Despite a terrible safety class, he was projected to go deep on the third day of the 2015 NFL Draft, and WalterFootball.com knows multiple teams that had him graded well into Day 3.
Sources told WalterFootball.com that the Patriots only had 15-20 players in their draft pool for all seven rounds. By the time of New England's second-round pick, all of them were gone and Bill Belichick started to "wing it." That explains why the Patriots picks on Day 2 were huge reaches and surprises.
In 2014, Richards was bad for Stanford. He was not a good pass-defender and really didn't make an impact in the ground game. Richards was beaten a number of times by receivers downfield. He had no business going on the second day of the 2015 NFL Draft, and this pick could easily go bust for New England.
Honorable mentions:
Carolina Panthers wide receiver Devin Funchess, Pittsburgh Steelers cornerback Senquez Golson, St. Louis Rams right tackle Rob Havenstein, Seattle Seahawks defensive end Frank Clark, St. Louis Rams guard Jamon Brown, Cincinnati Bengals tight end Tyler Kroft, Washington Redskins running back Matt Jones and New England Patriots outside linebacker Geneo Grissom.
2014 Winner:
Jack Mewhort, Colts
2013 Winner:
Duron Harmon, Patriots
2012 Winner:
Bryan Anger, Jaguars

Best Undrafted Free Agent Signing: New York Giants: RB Akeem Hunt
This was a hard choice, but I think the Giants landed a potential play-maker at running back with Hunt. He is extremely fast and is put together well to run the ball between the tackles. Hunt also has the ability to function as a receiver with superb route-running and soft hands. The Giants have some thumper running backs and were in need of a speed element. It wouldn't surprise me if Hunt is able to take some carries away from Rashad Jennings and Andre Williams.
Teams had Hunt graded out in the middle of Day 3, but every year, some quality players just slip out of the draft. It also didn't help Hunt that Purdue's program has declined severely and isn't getting the attention it used to from NFL evaluators. Hunt could end up being a nice change-of-pace back and receiver out of the backfield for New York.
Honorable mentions:
Texans outside linebacker Lynden Trail, Buccaneers running back Dominique Brown, Tennessee Titans guard Josue Matias, Steelers center B.J. Finney, Texans safety Kurtis Drummond, Falcons cornerback Kevin White, Vikings cornerback Justin Coleman and Vikings safety Anthony Harris.
2014 Winner:
Antonio Richardson, Vikings
2013 Winner:
Chase Thomas, Saints
2012 Winner:
James Brown, Bears

Best Draft Class: Jacksonville Jaguars
Teams picking high have an advantage, but the Jaguars did an excellent job. I like what the Texans and Ravens did more on the second day of the 2015 NFL Draft, but considering all three days, I think Jacksonville came away with the best draft class in the NFL. In the previous two years, I was hard on general manager David Caldwell as I didn't like what he did in the draft in 2013 or 2014, but his third year looks like an excellent job with potentially quality starters from all three days.
In the first round, the Jaguars landed the edge rusher they've been needing in Florida's Dante Fowler Jr. He is a great scheme fit with the size and speed to be a impact pass-rusher.
Jacksonville went on to land an difference-maker at running back in T.J. Yeldon on Day 2. The Jaguars badly needed a starting running back, and the explosive Yeldon could have a huge impact in helping quarterback Blake Bortles to progress in Year 2. Later on the second day, Jacksonville upgraded its offensive line with A.J. Cann. He could quickly replace Zane Beadles or Brandon Linder.
On the third day of the draft, the Jaguars filled their safety need with a good value in the fourth round via Louisville safety James Sample. He is a well-rounded defender who should be the long-term partner with Jonathan Cyprien.
Jacksonville later grabbed three other players with the skill set to contribute. Wide receiver Rashad Greene was projected by many to go on the second day and was a tremendous college receiver. He should be a good slot receiver for the Jaguars. Defensive tackle Michael Bennett was an absolute steal in the sixth round, and at the very least, he could be a good situational pass-rusher. Ben Koyack, who was taken in the seventh round, could be a good blocking Y tight end. There isn't much difference between Koyack and some of the tight ends who went in the third round.
Jacksonville's draft class could produce four starters and three or four more role players. The Jaguars having a strong draft isn't just my opinion. I asked around to sources at other teams and all of them mentioned Jacksonville as having a good draft. A few more of these and the Jaguars could finally start making some strides.
Honorable mentions:
Houston Texans, Baltimore Ravens, Chicago Bears, and Tennessee Titans.
2014 Winner:
Houston Texans
2013 Winner:
Green Bay Packers
2012 Winner:
Pittsburgh Steelers

Worst Draft Class: Carolina Panthers
Clearly, I blew it with the 2012 award for Seattle, and to a lesser extent with the Cowboys in 2013, so Panthers fans should rejoice that I'm picking them this year. I didn't really like what the Rams and Patriots did after the first round, but at least both teams' first-rounders were great values and potentially elite players. I think that Carolina reached on its first two selections, unnecessarily gave away its third-round pick and then didn't do enough on Day 3. This could be a lost draft class for the Panthers.
In the first round, Carolina took Shaq Thompson, and he could be a solid linebacker, but I don't think he will be a great one. Thompson never had a big season as a linebacker in college. I asked several teams where they had Thompson, and all of them had a second-day grade on him.
The next pick was one of the worst in the entire 2015 Draft as Carolina traded up for Devin Funchess. The team gave away its third-round pick for a wide receiver who struggles to get separation. It seems doubtful that the Panthers had to move up for Funchess at all considering that no receivers were selected between were the Panthers were slotted and when they took Funchess. In fact, other more highly rated receivers like Jaelen Strong and Tyler Lockett fell to the third round.
Funchess doesn't win 50-50 balls and drops too many passes. He is a tweener tight end and wide receiver. Funchess isn't big, strong or physical enough to play tight end. I think he could easily be a bust because I don't think he will separate from NFL cornerbacks and can't just live on out-jumping every defender.
Right tackle Daryl Williams was a nice fourth-round pick. But another linebacker in David Mayo didn't make a lot of sense in the fifth round. Sixth-round running back Cameron Artis-Payne is a backup at best.
This draft didn't do enough to address Carolina's weak offensive line that allowed way too many hits on Cam Newton last year. The secondary need was neglected, too, as was the defensive line.
This looks like a very questionable draft class for Carolina filled with a lot of reaches and overdrafting players ahead of where they should have gone. I think general manager Dave Gettleman did a really good job in his first two drafts in 2013 and 2014, but I think this could be a lost draft class for the Panthers.
2014 Winner:
Kansas City Chiefs
2013 Winner:
Dallas Cowboys
2012 Winner:
Seattle Seahawks

Top Draft Newcomer: New York Jets: Mike Maccagnan
First to be clear, this is award is more about who made a splash in their first draft as a general manager. I'm not saying that they necessarily did a great job. That being said, I think Maccagnan was a big upgrade from what the Jets have had in recent years, and his experience as a college scout and directing college scouting for the Texans had him prepared to manage the draft and evaluate talent. John Idzik made a great pick of Sheldon Richardson and that got him this designation in 2013, but Maccagnan made quality picks on all three days of his first draft.
Many analysts had Leonard Williams as the top player in the 2015 NFL Draft, and while teams didn't see him that high, Williams was still a good value at the sixth-overall pick. I think Maccagnan did the wise thing and took the best talent available. Williams could give the Jets a fearsome defensive line, and it would be impossible to double him, Sheldon Richardson and Muhammed Wilkerson. New York should have a clear advantage at the line of scrimmage.
Devin Smith was a nice selection in the second round. He is a deep-threat receiver to complement Brandon Marshall and Eric Decker. Lorenzo Mauldin was a good value in the third round, plus the Jets needed another edge rusher.
From the third day of the 2015 NFL Draft, Bryce Petty gives New York more competition at quarterback - although it may not come in 2015. Fifth-round guard Jarvis Harrison had second-day talent, but off-the-field issues dropped him. Perhaps the Jets are getting a steal in Harrison.
With Maccagnan, it finally feels like the Jets have a quality talent evaluator running their front office and putting their roster together.
2014 Winner:
Ray Farmer, Browns
2013 Winner:
John Idzik, Jets
2012 Winner:
Ryan Grigson, Colts
Once again, pass along your thoughts on these awards and the 2015 NFL Draft. I'll put together a mail bag that answers questions/comments sent via email
draftcampbell@gmail.com
or on Twitter
@draftcampbell
.
Comment...
NFL Picks
- Oct. 15
2020 NFL Mock Draft
- Oct. 13
2019 NFL Mock Draft
- Oct. 11
Fantasy Football Rankings
- Sept. 5
2019 NBA Mock Draft
- Aug. 13
NFL Power Rankings
- June 3