This is Charlie Campbell's interview with Miami linebacker Denzel Perryman. Charlie is reporting live from Mobile, Ala., and he'll be posting interviews throughout the week.

If you want to see other 2015 Senior Bowl Reports, click the link.

Follow me @walterfootball for updates, and stay tuned all week for tons of 2015 Senior Bowl coverage.








2015 Senior Bowl Quarterbacks
By Walt -
@walterfootball
Jan. 25, 2015
The Senior Bowl tends to have a big impact on where players are drafted, given that NFL general managers are getting a close look at these prospects for the first time. This is especially magnified for quarterbacks. Philip Rivers, Joe Flacco and E.J. Manuel all enjoyed outstanding Senior Bowl performances in the past and had improved their draft stock as a result.
Unfortunately, three of the top four quarterback prospects in this year's draft didn't attend the event. Jameis Winston wasn't eligible; Marcus Mariota is a top-five lock, so he had nothing to gain by participating; while Brett Hundley was nursing an injury. Still, the remaining quarterbacks had a chance to put on a show in front of NFL general managers, coaches and scouts in an effort to emerge as potential second-day selections.
I'm going to take a look at how each of the quarterbacks performed in the Senior Bowl and what each of their draft range is. This will be followed by a poll at the bottom of the article.

Bryan Bennett, Southeast Louisiana
Bryan Bennett was a late addition to the Senior Bowl roster. Thus, he was the least-regarded of all the quarterbacks, and he pretty much played like it.
Bennett, who was viewed as a late-round prospect heading into this week, had a couple of positive throws where he showed off a nice arm. However, many of his other attempts were all over the place. Two of his three drives concluded with interceptions. One was telegraphed right to Quandre Diggs, while another was an underthrown pass that was picked off. Bennett also nearly had a third interception that was tipped into the hands of his receiver.
2015 NFL Draft Projection: 7th Round/UDFA

Shane Carden, East Carolina
I have the least amount of notes on Shane Carden than any other quarterback, as he didn't really stand out all that much. His first drive featured an overthrow of a receiver, though he bounced back on the next possession with a nicely passed ball down the middle of the field.
Carden attempted the fewest passes at the Senior Bowl, completing 4-of-7 attempts for 70 yards. He projects as a mid-round pick with limitations. He might develop into a solid backup in the NFL.
2015 NFL Draft Projection: 4th-5th Round

Garrett Grayson, Colorado State
Garrett Grayson was the sole top-four quarterback who made an appearance at the Senior Bowl. Grayson had a decent week, and Charlie Campbell reported that the Broncos have interest in him as a second-round option to ultimately replace Peyton Manning. Given the need at the signal-caller position around the league, however, it'll be difficult for Grayson to last that long, so Denver may need to move up.
As for the actual game, Grayson had a mixed performance, finishing 8-of-15 for 118 yards. He began poorly, nearly throwing an interception deep. Wide receiver Sammie Coates had to commit offensive pass interference on cornerback Steve Nelson to negate the pick. Grayson then followed that up with a short pass, which turned out to be a big gain on a screen to running back Cameron Artis-Payne. A drop by tight end Clive Walford ruined the following drive.
Grayson made several nice completions in the final quarter, which included a clutch fourth-down conversion to wide receiver Dezmin Lewis for a gain of 22. Unfortunately, Grayson missed a wide-open tight end for a touchdown on the very next play.
Grayson neither helped nor hurt himself in this game, so this was a blown opportunity to jump in front of Hundley. He could still be the third quarterback chosen in the 2015 NFL Draft, but will be relegated to the second round.
2015 NFL Draft Projection: 2nd Round

Sean Mannion, Oregon State
Sean Mannion was the only Senior Bowl quarterback who threw a touchdown pass. He patted the ball a couple of times and then found tight end Ben Koyack in the end zone.
Mannion had an inconsistent afternoon. He was guilty of an overthrow toward the sideline, but then hit receiver Vince Mayle with a nice pass. After that, however, Mannion held the ball too long in the pocket, missing his initial read. He was strip-sacked as a consequence, and he was lucky that a teammate of his recovered the ball.
What helps Mannion is that unlike Bryce Petty, he comes from a traditional offense. He's just not a very good quarterback though, so he'll likely be chosen on the middle of the third day.
2015 NFL Draft Projection: 5th-6th Round

Bryce Petty, Baylor
Bryce Petty called himself the best quarterback in the draft. More like the best quarterback on the third day of the draft. Petty had his struggles in the Senior Bowl and did nothing to improve his draft stock.
Aside from an interception, Petty had the best stats of any quarterback in the Senior Bowl, going 9-of-13 for 123 yards. The pick was nearly returned for a score, throwing the ball behind his target. Petty, however, was nearly picked on the first drive, but that wasn't his fault, as there was a miscommunication with the tight end. He then overthrew Justin Hardy by three yards out of bounds for a potential touchdown. Late in the game, Petty had a nice completion, but missed an open tight end early in the play and had to escape the pocket.
There's a chance Petty will be chosen in the third round, but he'll likely be taken in the fourth frame. The transition from Baylor's offense could prove to be too much, and unlike Marcus Mariota, Petty doesn't have the physical talent to compensate for it.
2015 NFL Draft Projection: 3rd-4th Round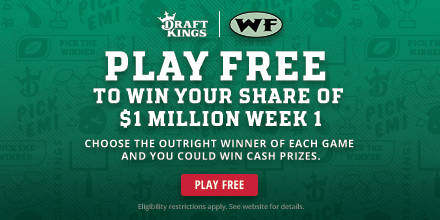 Blake Sims, Alabama
Blake Sims entered the game to a standing ovation from the Alabama crowd, but that was the highlight of his afternoon. He was nearly intercepted on several occasions. He was almost picked when carelessly throwing the ball up for grabs. A defender later had a dropped pick on a careless pass late over the middle.
Sims did a nice job eluding sacks with his mobility - he picked up 23 rushing yards - but that's about it. Sims will make for a nice CFL quarterback, but his NFL prospects aren't looking too hot.
2015 NFL Draft Projection: 7th Round/UDFA
2015 Senior Bowl Home
2015 Senior Bowl Quarterbacks
2015 Senior Bowl Recap
Senior Bowl-Only NFL Mock Draft
Interview with Denzel Perryman at 2015 Senior Bowl
Interview with Garrett Grayson at 2015 Senior Bowl
2015 Senior Bowl: Friday's Rumor Mill
Interview with Nate Orchard at 2015 Senior Bowl
Interview with Jerry Reese at 2015 Senior Bowl
2015 Senior Bowl: Thursday's Rumor Mill
2015 Senior Bowl Thursday's North Practice Report
2015 Senior Bowl Thursday's South Practice Report
2015 Senior Bowl Thursday's North Team Prospect Meetings
2015 Senior Bowl Thursday's South Team Prospect Meetings
Interview with Devin Smith at 2015 Senior Bowl
Interview with Phillip Dorsett at 2015 Senior Bowl
2015 Senior Bowl: Wednesday's Rumor Mill
2015 Senior Bowl Wednesday's North Team Prospect Meetings
2015 Senior Bowl Wednesday's South Team Prospect Meetings
2015 Senior Bowl Tuesday's North Practice Report
2015 Senior Bowl Tuesday's South Practice Report
Interview with T.J. Clemmings at 2015 Senior Bowl
2015 Senior Bowl: Tuesday's Rumor Mill
Interview with Danny Shelton at 2015 Senior Bowl
2015 Senior Bowl Tuesday's Prospect Meetings
2015 Senior Bowl Tuesday's North Practice Report
2015 Senior Bowl Tuesday's South Practice Report
2015 Senior Bowl: Monday's Rumor Mill
2015 Senior Bowl Weigh-In: Quarterbacks
2015 Senior Bowl Weigh-In: Running Backs
2015 Senior Bowl Weigh-In: Wide Receivers
2015 Senior Bowl Weigh-In: Tight Ends
2015 Senior Bowl Weigh-In: Offensive Linemen
2015 Senior Bowl Weigh-In: Defensive Linemen
2015 Senior Bowl Weigh-In: Linebackers
2015 Senior Bowl Weigh-In: Defensive Backs
NFL Picks
- Oct. 15
2020 NFL Mock Draft
- Oct. 13
2019 NFL Mock Draft
- Oct. 11
Fantasy Football Rankings
- Sept. 5
2019 NBA Mock Draft
- Aug. 13
NFL Power Rankings
- June 3