Trey Adams, 6-7/302


Left Tackle


Washington
Trey Adams 2017 Preview
By Charlie Campbell
Career Recap:
Adams broke into the starting lineup for the Huskies at left tackle in 2015. The freshman started nine games on the blind side before missing the final two games of the season with an injury. Adams was improved in 2016, becoming an All-Pac-12 First-Team selection. The sophomore started all 14 games at left tackle and contributed to a prolific Huskies offense that led Washington to a spot in the college football playoff.
2017 Season Outlook:
Unfortunately for NFL evaluators, Adams doesn't appear to have an elite pass-rusher on his 2017 schedule. Stanford and Utah should provide some tests for him in the middle of November. California defensive end James Looney could be a pro prospect to go against Adams. In the regular-season finale, Adams could see a challenge with Washington State defensive end Hercules Mata'afa.
Skill-Set Summary:
Having a rock-solid left tackle to protect the quarterback is a necessity for any successful aerial offense given the importance of the passing game in the modern NFL. While defenses move their pass-rushers around, having the cornerstone of a standout left tackle makes the rest of an offensive line's job easier by making double-team help an option for other blockers. Edge protectors are always in demand, and Adams should be a top left tackle candidate for the 2018 NFL Draft.
In pass protection, Adams shows serious athletic ability for a big-bodied offensive tackle. He is quick, agile, and very athletic playing in space. Adams uses his quick feet and length to neutralize speed rushes with an impressive ability to get depth in his drop. He does a superb job of keeping his feet moving and is able to play the typewriter while gliding with edge rushers. He doesn't get caught in concrete and does a nice job of moving with defenders so he doesn't have to reach after them coming around the corner. Adams also has enough strength and size to stonewall bull rushers and hold his ground. With his speed and excellent athletics ability, Adams looks like a real asset to neutralize fast edge rushers in the NFL.
As a run blocker, Adams can get a push at the point of attack. He is a true bull who overwhelms defenders at the point of attack, and he is able to knock defenders back to open holes in their gaps. Adams' speed and athletic ability can be seen as he flies around the field in perimeter runs. He is very quick to the second level and uses his agility to hit blocks in space. On screens, Adams is superb to get out from the tackle box while getting in position to hit blocks downfield.
Like all college players, Adams has places to improve. He could stand to get better with his abilities releated to adjusting to stunts and sustaining his blocks.
During the summer leading up to fall camp, scouting sources with NFL teams who had gone ahead to work the 2018 class during the spring told me that they thought Adams had the potential to be an elite prospect. Sources say that they think that Adams could emerge as one of the top talents for the 2018 NFL Draft. They compared Adams' size and athleticism to Taylor Lewan coming out of Michigan, and also said that Adams has good technique to go with his impressive skill set. Scouts also like Texas left tackle Connor Williams and Notre Dame left tackle Mike McGlinchey, but think Adams is the best of the trio. They think that Adams is bigger with better range than Williams and more athletic ability than McGlinchey. Another thing that impressed sources was how Adams played against Alabama in the first round of the college football playoff last season. They say that Adams shut down the Crimson Tide defenders anytime he was isolated on them, and that Alabama defense featured three dangerous pass-rushers in the form of Jonathan Allen, Tim Williams and Ryan Anderson. Adams has the upside to continue to get better as he gains experience and becomes stronger via a pro strength and conditioning program.
Heading into the season, team sources say they think Adams could be one of three elite prospects for the 2018 NFL Draft with LSU defensive end Arden Key and Florida State safety Derwin James. They think that trio of players could be better prospects than the top quarterbacks for next April. That means Adams could end being viewed as a future franchise left tackle and top-five pick.
2018 NFL Draft Expectations:
If Adams plays at the same level in 2017 as he did last year, he should be a first-round pick in the 2018 NFL Draft. He has a chance to be a high first-rounder as a franchise left tackle.
Comment...
RELATED LINKS:
2018 NFL Mock Draft
:
Charlie's
|
Walt's
2018 NFL Draft Prospect Rankings
2018 NFL Draft Scouting Reports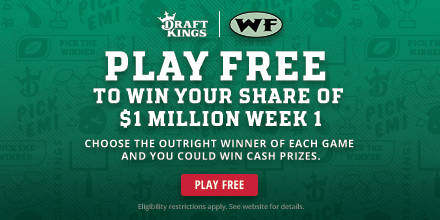 NFL Picks
- Oct. 21
2020 NFL Mock Draft
- Oct. 20
2019 NFL Mock Draft
- Oct. 18
Fantasy Football Rankings
- Sept. 5
2019 NBA Mock Draft
- Aug. 13
NFL Power Rankings
- June 3