By Michael Pierce
Send Michael an e-mail here:
[email protected]
All other e-mail, including advertising and link proposals, send to:
[email protected]
Ringer
Javon
Michigan State
RB
5.8
Last Name
First Name
College
Position
Final Grade
5'9"
203
4.60
Height
Weight
40 Time
ATHLETIC ABILITY
SECTION GRADE:
6.0
Q.A.B 6.0

Quick Feet 6.5

C.O.D 6.0

Flexibility 6.0

Coordination 6.5

Ringer is a gifted athlete. He shows very quick feet when running with the ball and changes direction very well. Ringer displays great balance and coordination and is usually falling forward when being tackled. He has good body control when going after the catch. Ringer display a very good quick burst through the hole when he finds it.
COMPETITIVENESS
SECTION GRADE:
5.5
Toughness 7.0

Clutch Play 5.5

Production 5.5

Consistency 5.5

Team Player 7.0

Pride/Quit 7.0

Ringer is a very competitive RB and runs very hard. He is a smaller back but plays so tough and tries to run people over rather than around them. Ringer's toughness and pride help him to not quit on any play and be able to carry the ball 30 to 40 times a game. His production has been a little inconsistent at times especially against the better defenses. Most of Ringer's great performances this year where against sub par defenses and he rarely went over a 100 yards against good defenses. He is a good team player and plays hard on every play.
MENTAL ALERTNESS
SECTION GRADE:
5.5
Learn/Retain 5.5

Inst/Reaction 5.5

Concentration 5.5

Ringer is inconsistent with his reactions and concentration. He is most notably lacking in pass pro. Ringer needs a lot of work reading and reacting to the blitz in pass pro. He also is hesitant in reacting to the hole especially against a good defense that isn't going to make it easy.
STRENGTH/EXPLOSION
SECTION GRADE:
6.0
Body Type 4.5

Durability 7.0

Explosion 6.0

Play Strength 6.5

Ringer is very small compared to what they want in the NFL at RB. He is short and small and lacks the overall speed from backs typically his size. Ringer shows good explosion when he hits the hole hard. He plays a lot stronger than his frame allows but is easily pushed a side when trying to block. Ringer's durability is without question an incredible 390 carries this year makes him a very durable back.
GDE
CATEGORY
COMMENTS/DESCRIPTION
COMBINE NOTES
6.0
RUN INSTINCTS
Has good instincts, but has hard time finding hole
225 Reps: 24

Vertical Jump: DNP

Broad Jump: DNP

20 Yard Shuttle: 4.11

60 Yard Shuttle: DNP

3 Cone Drill: 6.87

5.5
ELUSIVENESS
Very inconsistent, primarily runs down hill
5.5
CUTBACK ABILITY
Vision is limited, and misses cutback sometimes
6.0
INSIDE RUNNER
Runs like a big back in a small back's body
6.0
OUTSIDE RUNNER
Has good initial quickness, but lacks big time speed
6.5
HANDS-RECEIVING
Has good strong hands receiving the ball
6.0
ADJUST TO BALL
Has good body control
5.5
R.A.C
Sometimes runs through tackles
RUN BLOCKER
CRITICAL FACTORS
3.0
PASS BLOCKER
Needs a lot of work in pass pro
Size: 4.5

Athleticism: 6.0

Hands: 6.5

Competes: 5.5

Play Speed: 5.5

Blocking: 3.0

7.0
DURABLE/TOUGHS
Very durable, a ton of carries this season, very tough back
5.5
FUMBLE/ERRORS
Makes mental errors picking up blitz in pass pro
STRONG POINTS
WEAKNESSES
Ringer is a strong physical runner who plays like a big back in a small back's body. He is very tough and durable having carried the ball so many times this year and not really wearing down. Ringer has good athletic ability which allows him to be an effective back at his smaller size.
Ringer is a small back and it makes me wonder if he could withstand the beating from NFL defenders. His pass pro skills are very poor, part of it is due to his size he just gets run over and the other part is due to his lack of recognizing the blitz. Ringer's consistency has been very bad and has really struggled against good defenses this year.
SUMMARY
Ringer is a good athlete and would serve an NFL team well in 3rd down situations and in the return game much better than as an every down back. All of Ringer's 100 yard games have come against sub par defenses (Eastern Michigan, Florida Atlantic, Notre Dame, Indiana, Northwestern, Michigan, and Purdue). Against the better defenses Ringer only averaged 63.7 ypg and only 3.1 ypc while still carrying the ball 21 times per game and only had 6 TD's which gives him 16 in the rest of the games. Ringer's size is a concern especially since he lacks big time break away speed. His production is so inconsistent that it makes me wonder what kind of value he would bring to an NFL franchise. If Ringer can really work on his pass pro ability, I believe he can be an asset as a 3rd down back in the NFL either in short yardage or in passing situations and as a returner.
Numerical Final Grade Scale:
7.0-7.9 - Pro Bowl potential
6.5-6.9 - Highly-productive starter
6.3-6.4 - Very good starter
6.1-6.2 - Good starting player
6.0 - Very productive backup/may develop into starter
5.9 - Very good backup/special-teams player
5.8 - Quality backup/special-teams player
5.5-5.7 - Backup/project/special-teams player
5.0.5.4 - Backup/scout team
Individual Numerical Grade based on a 1-9 scale, 1 (not good enough for NFL) to 9 (rare quality).
Back to
2009 NFL Scouting Reports
.
2009 NFL Mock Draft
2010 NFL Mock Draft
NFL Picks
2009 NFL Draft Prospect Rankings

by
Saint Ace

by
Mo Didley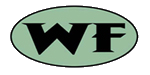 Jerks of the We...
---