By Michael Pierce
Send Michael an e-mail here:
[email protected]
All other e-mail, including advertising and link proposals, send to:
[email protected]
Hoyer
Brian
Michigan State
QB
5.7
Last Name
First Name
College
Position
Final Grade
6'2"
215
4.97
Height
Weight
40 Time
ATHLETIC ABILITY
SECTION GRADE:
6.0
Q.A.B 6.0

Quick Feet 5.5

C.O.D 5.5

Flexibility 6.0

Coordination 5.5

Hoyer is a good athlete who shows some quickness when getting outside the pocket. His ability to change directions is a bit slow and he is not going to make you miss a whole lot in the open field. Hoyer's balance and footwork is a bit sloppy at times which leads to poor mechanics and off target throws.
COMPETITIVENESS
SECTION GRADE:
6.0
Toughness 7.0

Clutch Play 5.5

Production 5.5

Consistency 5.0

Team Player 6.5

Pride/Quit 7.0

Hoyer is a tough kid and he plays very hard. His consistency is very lacking; he is the type of QB who can go for 300 yards and 3 TD's one week and then go 150 yards and 3 INT's the next. His competitiveness I believe is what causes him to be so erratic with his consistency. Hoyer tries so hard to be the guy to make the plays that he ends making mistakes, rather than playing controlled and within the offense which would allow for more plays to be made. He is a very good team player and you know he is going to play extremely hard on every play of every game.
MENTAL ALERTNESS
SECTION GRADE:
5.5
Learn/Retain 5.5

Inst/Reaction 5.5

Concentration 5.5

Hoyer's mental game is very inconsistent. Like I said before I believe his desire to make the plays and win the game cloud his ability to instinctively react to the defense. I think because of this his concentration and focus go in a different direction which leads to big mistakes.
STRENGTH/EXPLOSION
SECTION GRADE:
6.0
Body Type 6.0

Durability 6.0

Explosion 6.0

Play Strength 6.5

Hoyer has decent height and weight for a QB in the NFL; however, teams would probably like him to be a bit taller. He is a durable player who is known to play through pain and injuries. Hoyer has a good explosiveness when getting rid of the ball or taking off on foot downfield. Despite Hoyer's lack of bulk he plays very strong and though it is unwise, is not afraid to try and run someone over downfield.
GDE
CATEGORY
COMMENTS/DESCRIPTION
COMBINE NOTES
5.5
TECHNIQUE
Very inconsistent/tendency to rush throws
225 Reps: DNP

Vertical Jump: 32.0

Broad Jump: 9'01

20 Yard Shuttle: 4.42

60 Yard Shuttle: N/A

3 Cone Drill: 7.10

6.0
ARM STRENGTH
Solid, but not a huge arm
5.5
CONVERT %
Very inconsistent makes mistakes
6.0
2ND LIVES
Has some ability to get outside the pocket
6.0
ACC SHORT IN PKT
Solid on the underneath stuff
5.5
ACC LONG IN PKT
Very inconsistent
6.0
ACC ON THE MOVE
Good on rolls and bootlegs/not scrambling
5.5
BIG PLAYS
Tries too hard makes mistakes
5.0
UNDER PRESSURE
Gets rattled and hurries throws/mistakes
CRITICAL FACTORS
5.5
LEADERSHIP/POISE
Inconsistent/gets rattled
Size: 6.0

Athleticism: 6.0

Strength: 6.5

Competes: 6.0

Play Speed: 6.0

5.0
READ DEFENSES
Makes poor reads/locks in on one receiver/rarely ever looks off safety
5.5
BIG ERRORS
Tries too hard makes poor reads
STRONG POINTS
WEAKNESSES
Hoyer is a fierce competitor and you know what you are going to get from him in terms of effort. He has some ability to avoid the rush and get outside the pocket to make plays. When Hoyer plays under control he is very good and his technique is solid. He is good at the underneath stuff and can dink and dunk it down the field which helps him to get into a rhythm.
Hoyer has trouble with reading defenses and struggles with looking off the safety which has led to some ill advised throws. He is very inconsistent which is exactly why he had such a poor senior season. Hoyer's footwork is choppy most of the time which leads to bad throwing mechanics and that is responsible for a lot of his accuracy problems.
SUMMARY
Hoyer has the potential to be a very good backup QB in the NFL. He has a lot of consistency problems and I think with the right coaching staff he may be able to correct some of that. His mechanics are lacking and he really needs a lot of work with his feet. Hoyer's competitiveness and his lay on the line attitude makes him a good risk for an NFL team. Usually players with that kind of attitude are very coachable.
Numerical Final Grade Scale:
7.0-7.9 - Pro Bowl potential
6.5-6.9 - Highly-productive starter
6.3-6.4 - Very good starter
6.1-6.2 - Good starting player
6.0 - Very productive backup/may develop into starter
5.9 - Very good backup/special-teams player
5.8 - Quality backup/special-teams player
5.5-5.7 - Backup/project/special-teams player
5.0.5.4 - Backup/scout team
Individual Numerical Grade based on a 1-9 scale, 1 (not good enough for NFL) to 9 (rare quality).
Back to
2009 NFL Scouting Reports
.
2009 NFL Mock Draft
2010 NFL Mock Draft
NFL Picks
2009 NFL Draft Prospect Rankings

by
SouL

by
@LDial85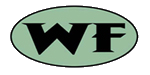 NFL Retirement ...

by Redd2809

by John Belton
---