By Charlie Campbell -
@draftcampbell
Solid Starter

Derek Rivers, DE, Youngstown - Round 3

In my final 2017 NFL Mock Draft, I had the Patriots taking Rivers in the third round. They made that a reality when they took him with their first selection in the 2017 NFL Draft, and the pick made a lot of sense. New England is in win-now mode, so it was logical for the organization to grab a player who could, at least, contribute as a situational pass-rusher quickly. The Patriots need rotational rushers as they are often protecting a lead late in games and calling on their edge defenders to help slam the door on the opposition. Keeping those edge rushers fresh and fast off the edge requires depth at the position. Rivers could start out as a rotational player, but before long, he could be a quality starter for the Patriots.
Rivers (6-4, 248) has versatile size, speed, and athleticism on the edge to contribute as a defensive end or an outside linebacker. He also has a track record of sack production. As a senior, Rivers totaled 58 tackles with 19.5 tackles for a loss, 14 sacks, one forced fumble and one pass batted. He showed his pass-rush skills with eight sacks as a junior and 13 as a sophomore. In a pro strength and conditioning program, Rivers could develop into an every-down player.
The Patriots have veterans like Trey Flowers, Kony Ealy and Rob Ninkovich to be their feature edge rushers in 2017. Ealy, however, is in the final year of his contract, and Ninkovich is 33. After some time developing, Rivers could be a solid starter across from Flowers and end up being a nice value pick for New England from the 2017 NFL Draft.
2016:
Jon Thuney, G
2015:
Tre Jackson, G
2014:
Jon Halapio, G
2013:
Logan Ryan, CB
Most Likely To Bust

Deatrich Wise, DE, Arkansas - Round 4

I have been on the money with this prediction over the year, as the results indicate below. The Patriots only had four selections in the 2017 NFL Draft after their trades in free agency, so I didn't have lots of options to pick from this year. Even though I have Wise as being the most likely to bust, I can understand New England taking him. Wise has the skill set of an early rounder and with the strength of the Patriots' roster, they can afford to be aggressive with a boom-or-bust prospect like Wise.
Wise (6-6, 271) has a very good skill set with size, speed and athleticism. He flashed real pass-rushing potential in 2015 with eight sacks. For the Razorbacks, Wise never developed into a consistent and well-rounded player. He didn't consistently play up to his athletic potential, and as a result, he had only 3.5 sacks as a senior when taking on a larger role.
If Wise had been more consistent, he would have been my selection as a boom pick given his skill set. However, I could see his lack of consistency being a source of frustration for New England's coaching staff, which could lead the team to move on from him. He also is competing for a roster spot at a deep position, with players like Trey Flowers, Kony Ealy, Rob Ninkovich and Derek Rivers looking like near locks to be on the final 53-man roster. Thus, I could see Wise having a hard time making or sticking with the team. Of the Patriots' four selections in the 2017 NFL Draft, Wise looks like he has the most bust potential to me.
2016:
Cyrus Jones, CB
2015:
Jordan Richards, S
2014:
Bryan Stork, C
2013:
Duron Harmon, S
Potential Boom Pick

Antonio Garcia, OT, Troy - Round 3

A lot was made about the 2017 NFL Draft being weak at the offensive tackle position. There was a lack of talent at the top of the draft and extending into the mid-rounds. There were a few tackles, however, who had good developmental talent with starting left tackle size, athleticism and length to be had in the mid-rounds. Garcia was one of those players as he brings a good skill set to develop to the NFL.
The Patriots' offensive line has been up and down at times over the past couple of seasons, and that depth has been tested. New England was in the market to get some young talent for its front, and the 6-foot-6, 293-pound Garcia has the physical talent to be a starting left tackle in the NFL. He is a fighter in the ground game and blocks through the whistle, plus has good feet and athleticism to mirror edge rushers in pass protection. Sources around the scouting community said that they liked Garcia as a player and athlete, but did have some concerns about his ability to develop in the NFL. That was the reason why Garcia was available for the Patriots in the third round.
New England is a great situation as Garcia won't be pressed into starting duty quickly. He can develop as a backup, and with his skill set, he could help the Patriots by providing depth at a few spots on the offensive line. With a strong coaching staff and veteran leadership in their locker room, Garcia could become a starting left tackle for the Patriots, and that would be a boom pick for a third-round selection.
2016:
Malcolm Mitchell, WR
2015:
Malcom Brown, DT
2014:
Dominique Easley, DE
2013:
Jamie Collins, LB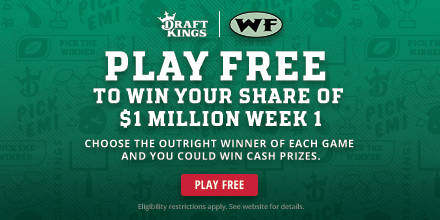 Future Depth Player

Conor McDermott, OT, UCLA - Round 6

McDermott it the last player of the Patriots' draft class, so I don't have any other choice; however, McDermott could be a swing tackle backup in the NFL. He played left tackle for UCLA, but the 6-foot-8, 307-pounder would fit best as a right tackle in the NFL if he becomes a starter. McDermott should be a nice backup right tackle, and with his left tackle experience, he could be a valuable swing tackle backup on game days. McDermott has some skill-set limitations that could prevent him from ever being a starter, but he could definitely turn into a nice depth player for New England.
2016:
Jacoby Brissett, QB
2015:
Trey Flowers, DE
2014:
Cameron Fleming, OT
2013:
Aaron Dobson, WR
Walt's 2017 NFL Draft Grades:
83. Derek Rivers, DE, Youngstown State: A Grade
Despite the Patriots trading for Kony Ealy, they needed to add another edge rusher. Derek Rivers was highly productive, albeit at a 1-AA school in Youngstown State. Still, he proved that he belongs when he tested extremely well at the combine, and he fits what the Patriots typically look for in a prospect. I think this is a good match, and Rivers provides value, as he could've been chosen in the second round.
85. Antonio Garcia, OT, Troy: A- Grade
We know of a team that was going to consider selecting Antonio Garcia in the second round, but something happened and offensive tackle was suddenly not a need anymore. With that in mind, I like the value the Patriots are once again getting here in the middle of the third frame. Garcia could replace Nate Solder in 2018, as Solder is entering his contract year.
131. Deatrich Wise, DE, Arkansas: A Grade
I had Deatrich Wise going four picks before this, so the range is right. Wise has been very inconsistent throughout his collegiate career because of a poor motor. However, he's long and athletic, and he possesses upside. He potentially fills a need, as the Patriots needed another defensive end.
211. Conor McDermott, OT, UCLA: B+ Grade
I had the Patriots selecting Conor McDermott with the 183rd-overall pick. He posted a great 3-cone time at the combine, which had to appeal to them. They'll need tackle depth if Nate Solder departs, so this pick makes sense and also provides solid value.
2017 NFL Draft Team Grade: A
. Follow Walter
@walterfootball
for updates.
New England Patriots Season Preview
Comment...
NFL Picks
- Nov. 13
2019 NFL Mock Draft
- Nov. 8
2020 NFL Mock Draft
- Nov. 3
Fantasy Football Rankings
- Sept. 5
2019 NBA Mock Draft
- Aug. 13
NFL Power Rankings
- June 3