By Charlie Campbell -
@draftcampbell
June 4, 2013
Solid Starter

Kevin Minter, ILB, LSU - Round 2

The Cardinals needed a new starter next to Daryl Washington for their 3-4 defense. Arizona actually needed two linebackers with Washington getting slapped with a suspension to open this season. Arizona landed one with Minter and signed former Cardinal Carlos Dansby for his second stint in the desert. Minter figures to be a rock in the middle of the Cardinals defense for the long term.
Minter was phenomenal in 2012. The junior was the most consistent player on the Tigers' defense, and that is saying something considering all the NFL talent LSU had on its stop unit. Minter totaled 130 tackles with 15 tackles for a loss, four sacks, five passes broken up, a forced fumble and an interception. He recorded 61 tackles with sack and forced fumble in 2011.
Minter is fast and hits with authority. He was a real difference-maker for LSU. Minter is a good form-tackler with plus instincts. He never hesitates to get physical.
The Cardinals have to beat physical power run offenses of the 49ers and the Seahawks to have any shot in the division. Arizona also has to contend with athletic quarterbacks who can run the read-option. Minter is an excellent read-and-react run pursuit linebacker who retains the physical nature to stuff runs up the middle. He is a perfect choice to defend against those division rivals.
I liked Minter as a prospect more than Notre Dame's Manti Te'o, so I think Arizona general manager Steve Keim pulled off an impressive feat when he traded down with San Diego in the second round. The Chargers took Te'o and the Cardinals landed Minter. I think that move will prove to be very shrewd as Minter could turn into a really good inside linebacker for Arizona.
Most Likely To Bust

Tyrann Mathieu, CB, LSU - Round 3

The Cardinals rolled the dice on Mathieu, and if any team can get him straightened out, it probably is Arizona. Cardinals young star cornerback Patrick Peterson and his family took in Mathieu after his off-the-field issues got him kicked off LSU's football team. Peterson and his family will offer Mathieu a support system to stay out of trouble.
Mathieu had some legal problems during college, plus a string of failed drug tests. He had major issues with marijuana and remarked that he lost track of how many drug tests he failed. It ended up costing him the entire 2012 season. Mathieu was one of the best defensive play-makers in the nation in 2011 and on his way to being a first-round selection before getting thrown off LSU's team.
The honey badger was one of the best defensive players in college football during the 2011 season. Mathieu led the Tigers in tackle with 76. The sophomore also had 7.5 tackles for a loss, 1.5 sacks, six forced fumbles, two interceptions and nine passes broken up. LSU lined him up as an outside corner, slot corner and safety. He was very dangerous in the slot. Additionally, Mathieu served as a punt returner in 2011, averaging 16 yards per return with two brought back for touchdowns. He compiled 57 tackles, 8.5 tackles for a loss, 4.5 sacks, five forced fumbles, two interceptions, seven passes broken up and two interceptions as a freshman.
Physically, Mathieu isn't a flawless prospect. He is extremely undersized in terms of height and weight at 5-foot-9, 186-pounds. Mathieu could struggle with big receivers in the NFL and be relegated to being a slot corner. He may not have the ability to be an outside corner or cover good receiving tight ends as a professional.
A lot of teams removed Mathieu from their draft boards. They felt that he won't be able to stay out of trouble in the NFL. Some said Mathieu was talking a good game, but they didn't believe that he would stay clean. There is a lot of risk in drafting Mathieu on the field and off the field. He has the most bust potential of all of the Cardinals' picks.
Potential Boom Pick

Jonathan Cooper, G, North Carolina - Round 1

The Cardinals bucked conventional thought when they took a guard with the seventh-overall pick. There aren't many interior linemen who crack the top 20, let alone the top 10.
However, the NFL is changing with free agent guards landing massive contracts. Players like the Buccaneers' Carl Nicks and Davin Joseph, the Saints' Jahri Evans and the Titans' Andy Levitre, all received massive contracts in free agency. With the new rookie wage scale, Cooper could represent a massive savings for the Cardinals. It isn't out of the question for him to be one of the top guards in the NFL during his rookie contract, which would provide the team with huge savings on the salary cap.
Arizona's offensive line was beyond awful during the 2012 season. The guards and tackles were completely inept, so bringing in upgrades was mandatory. The Cardinals have an old pocket passer in Carson Palmer who is a statue in the pocket. They had to upgrade his protection, especially on the inside. Cooper was the top guard in the 2013 NFL Draft and is an immediate upgrade.
The 6-foot-2, 310-pounder is amazingly fast and athletic. He is one of the best athletes to enter the NFL on the inside of the offensive line in a long time. Former coaches of Cooper's told WalterFootball.com that he is athletic enough to play fullback. Cooper has lightning fast feet with superior agility. His ability to pull and get blocks on defenders is truly extraordinary. Cooper was a great run-blocker for Giovani Bernard and a superb pass-protector at North Carolina.
The Cardinals have to hope that the return of Levi Brown fixes their left tackle position and Cooper will immediately upgrade guard. Cooper could move to center if needed. While Arizona missed out on the three tackles who went in the first four picks, the team could have landed a player who has the ability to be one of the best at his position in the NFL.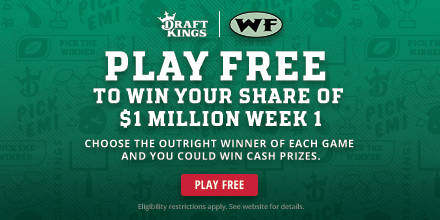 Future Depth Player

Ryan Swope, WR, Texas A&M - Round 6

The Cardinals made a lot of excellent picks on the third day of the 2013 NFL Draft. Texas defensive end/outside linebacker Alex Okafor, Stanford running back Stepfan Taylor and Swope all have the ability to potentially be starters. Okafor and Taylor are serious contenders to become starters, so they don't really fit as depth players. Swope on the other hand is unlikely to become a starter with Larry Fitzgerald and Michael Floyd in front of him. However, Swope is in contention to be the slot receiver and a backup with other veterans like Andre Roberts.
Swope has the talent to be a second-round pick, but fell in the 2013 NFL Draft because of concerns over past concussions. He was excellent for the Aggies throughout his career. The senior totaled 72 receptions for 913 yards and eight touchdowns last season. Swope had massive games against Auburn (6-140), Mississippi State (9-121) and Alabama (11-111). The Crimson Tide defense really struggled to defend him downfield. He was the No. 1 receiver for Ryan Tannehill in 2011 and produced a superb season. Swope caught 89 passes for 1,207 yards and 11 touchdowns.
The 6-foot-1, 206-pounder showed off his deep speed with a 40 time of 4.34 seconds at the Combine. Swope could be a nice backup wide out and slot receiver in the NFL, but doesn't look like he will become a starter with Arizona's talent at the position.
2013 NFL Draft Individual Grades:
7. Jonathan Cooper, G, North Carolina: D Grade
Everyone points to the Saints and their stud guards as a reason why Jonathan Cooper should have been chose No. 7 overall. Well, Jahri Evans and Carl Nicks were chosen in the fourth and fifth rounds. You can find guards anywhere, making this selection incredibly stupid. The only thing that saves this from being a Millen grade is that Cooper is one of the top players available. Still, there's no reason a guard should ever go in the top 10.
Follow
@walterfootball
for updates.
45. Kevin Minter, ILB, LSU: B+ Grade
The Cardinals were starting Paris Lenon last year, so they absolutely had to find a complement for Daryl Washington. Kevin Minter was considered a fringe first-round prospect at one point, so Arizona is getting solid value for him in the middle of Round 2. He was not making it past Pittsburgh, so it's good of the Cardinals to snag him off the board.
69. Tyrann Mathieu, CB, LSU: B Grade
Cardinal fans love this pick. Awesome Kelly in Arizona just texted me: "Welcome to Phoenix, honey badger. Lots of WOAH WOAH WOOOOOOAAHH going on here." So, the fans are excited, but is this a good pick? I think it's pretty solid. Mathieu is a big risk considering his past, but he's a play-maker who will help defend the Seattle and San Francisco read-option offenses.
103. Alex Okafor, DE/OLB, Texas: A+ Grade
I love this pick. First of all, Alex Okafor is one of the top players available. He should have gone at some point in the second round, as some even thought he'd be a late first-round choice. Second, he fills a big need as a pass-rusher across from Sam Acho. Okafor, like Acho, is from Texas, so the Cardinals apparently think that's a good sign.
116. Earl Watford, G, James Madison: C+ Grade
This is a slight reach, but the Cardinals are once again targeting a big need area. Arizona had to find two new guards in the 2013 NFL Draft. Earl Watford may be able to start sooner rather than later, but only because of the lack of talent the Cardinals have at the position.
140. Stepfan Taylor, RB, Stanford: A- Grade
Rashard Mendenhall and Ryan Williams aren't exactly the most talented duo at the running back position, so it shouldn't surprise anyone if Stepfan Taylor emerges as the starter at some point. He could have easily gone a round earlier than this, so I really like this pick.
174. Ryan Swope, WR, Texas A&M: A+ Grade
Mike Jurecki said that the Cardinals were prepared to take Marquise Goodwin on Day 2, so Arizona deserves major credit for waiting until the sixth round for an equal prospect. Swope fell because of injury concerns, but he's still a steal for the Cardinals.
187. Andre Ellington, RB, Clemson: B+ Grade
The Cardinals weren't kidding when they said they were going to take the best player available. Andre Ellington will be the fourth running back on the roster, but he's a talented chance-of-pace player.
219. D.C. Jefferson, TE, Rutgers: B Grade
The Colts took two tight ends in the draft last year with Bruce Arians as the offensive coordinator, so this is no surprise. Arizona doesn't have much beyond Rob Housler at the position.
2013 NFL Draft Team Grade: B
. Follow Walter
@walterfootball
for updates.
Arizona Cardinals Season Preview
NFL Picks
- Oct. 19
2019 NFL Mock Draft
- Oct. 18
2020 NFL Mock Draft
- Oct. 13
Fantasy Football Rankings
- Sept. 5
2019 NBA Mock Draft
- Aug. 13
NFL Power Rankings
- June 3