NFL Top 100 Players of 2011 Mailbag (July 6):
If you didn't see it yesterday, I published my take on the NFL's horrific
Top 100 Players of 2011
list. I received a ton of great feedback from it - some positive, some negative - but I thought I should publish most of it here.
From Kofi:

I usually really enjoy your comments but I see a couple problems with a few of your statements. You are being hypocritical when you say that McNabb shouldn't be on the list because he had a bad 2011 campaign but then you say that you want brandon lloyd to have a couple good seasons before hes on the list. The list was 2011 not 2010 so Brandon lloyd deserves to be higher if anything. Oh and By the way my vote for the best player is Shane Lechler only flawless player in the league.


--> Donovan McNabb is done. He has no future in the NFL as a starter. He can't be on a top 300 list; let alone a top 100 list. The entire list lost all credibility once they announced he was on it.




From Dwayne Bowe:

Hey Walt, how is it you think Jason Babin, Brandon Lloyd, and Arian Foster is ranked to low but you don't Dwayne Bowe is ranked too high above receivers like Greg Jennings, Miles Austin, Santonio Holmes, Brandon Marshall, and Marques Colston?


--> I see what you're saying, but Dwayne Bowe has had two good seasons. I could see Jennings above him though.




From HAHA:

Hey Walt, you play in the NFL? Nah, didn't think so. The players made the list. And what you're doing wrong is looking at the negatives. Obviously the players you don't think deserve the spot they're in have great skills in other areas such as Charles Woodson(2011 DPOY), Robert Mathis, Michael Vick(arguably strongest arm and the BEST DUAL QB) And you keep saying things like some of these players need to have 2 or more consistent seasons, this list was for 2011... You even typed "Top 100 players of 2011" 10 times. I do agree though with some players like DeSean, Eric Berry, or Jonothan Vilma


--> Did you play in the NFL? Nah, didn't think so. This is list is for 2011, but you can't take a player with only one great year over equalish players with multiple great years. That's just stupid.

By the way, comments in my feedback that begin with "You never played in the NFL" always crack me up. Like NFL players know anything. If you disagree, please recall Emmitt Smith, Michael Irvin, Sean Salisbury, etc. embarrassing themselves on ESPN. And if you have a short memory, just take a gander at Sam Madison's cornerback rankings.

Based on that, I'm glad I was never an NFL player.




From Big Pedro:

You obviously hate the Falcons. You complain about Calvin Johnson's placement but make no mention of a receiver that has been much more productive than Calvin..RODDY WHITE. 4 years of production after a rough start. And Calvin's best year was not as good as Roddy's best year!!


--> Yes. I hate the Falcons. I hate them so much... That... it... it... flam - flames. Flames, on the side of my face, heaving... breath -, heaving breaths. Heaving breath...

Look, I love Roddy White, but there's no question that Calvin Johnson is better. Johnson would have outproduced White if he were on the Falcons and White were on the Lions. I mean, come on, Johnson's quarterback was Shaun freaking Hill.













From AJ:

What about peyton hillis? he's probably the strongest running back in the league!


--> Peyton Hillis really wore down the stretch and sucked at the end of the year. He's not an every-down running back, so he doesn't belong on this list.




From Matt:

I think the NFL (and most of the fans) are confused by the ranking system here. It seems more like a "best of all-time among current players" type list? If so, the Ray lewis #4 ranking would be appropriate. If it is based totally on 2011 numbers, then Lewis at #4 is ridiculous.


--> Completely agree. I think the Ray Lewis ranking (and Tony Gonzalez, Donovan McNabb rankings) were just based on respect; not what they'll do in 2011.




From Will T and Omar:

Saying that Roethlisberger is better than Rivers because he's won two Super Bowls is, quite frankly, stupid. Let's get one thing straight here, the reason why the Steelers have won two SBs in the last 10 years is because their defense is elite year in and year out, not because of Roethlisberger. The Chargers' defense isn't even close to them. Not to mention that the Chargers lost so many games last year because their special teams is awful. Rivers has been brilliant for pretty much his entire career and is a better QB than Roethlisberger is.

Well, I am in love with your mock drafts, but don't you believe the player thought about pure talent when ranking the players? I mean, if Roethlisberger won two superbowls, but his participations his three superbowls were not so shiny, the defense gave Pittsburgh the tittles, Big Ben just did'nt screw it up. Think about it, what could an extremely accurated passer as Phillip Rivers would do with a team like Pittsburgh. It reallybscares me. I think you got that one wrong. Good luck.


--> You do know San Diego had the No. 1 defense last year, right?

So that game-winning drive against the Cardinals meant nothing? Ben Roethlisberger went 21-of-30 for 256 yards, 1 TD, 1 INT in that Super Bowl, and his defense allowed 23 points. Three years earlier, he went 21-of-29, 275 yards, 2 TDs in the AFC Championship.

What has Philip Rivers done in the playoffs? His last appearance, he had three turnovers in a 17-14 loss to the Jets. His defense did a good job there, but he couldn't take care of the football. I love Rivers, but as far as I'm concerned, Roethlisberger is clearly the superior quarterback.








From Youk:

My top ten: 1. Levi Brown OT Arizona 2. Dimitri Patterson CB Philadelfia 3. Reggie Bush RB New Orleans 4. Aaron Maybin OLB Buffalo 5. Vernon Gholston DE New York Jets 6. Roy Williams WR Dallas 7. Andre Smith OT Cincinnati 8. Darrius Heyward-Bey WR Oakland 9. Derek Anderson QB Arizona 10. Brady Quinn QB Denver


--> Youk, you forgot Jimmy Clausen and JaMarcus Russell.




From Jake:

You say Ray Lewis is not getting it done anymore due to his old age... But you say its ok to see Peyton Manning at 2, even though he was god awful last season? He declined, and you didn't mention it.

You don't even mention Champ Bailey who was dominant all season last year. And he accomplished that feat without any pass rush at all. He shut down every single receiver he played except Dwayne Bowe in the first game. In that game however, the Broncos were up early and played heavy prevent the whole game to try to stop deep passes.

For you to say that Brandon Flowers should have been ranked as high or higher than the Champ, you're wrong. Brandon Flowers is a phenomenal young corner, but he wasn't even the best corner on his own team. I live in Kansas City, I get to see him every sunday. Brandon Carr gave opponents more problems last year.
,br> Now you also cry about every 1-year wonder on the list... Yet you anoint 1 year wonder Laurence Timmons in the top 35? I will give you he is a great player, but he has only had 1 year of great production. Stay consistent.

And please quit with all the Michael Vick ****. I don't like the eagles. I have a puppy who I would never want to see hurt. But I have forgiven him long ago for his sins. He has decided to be a quality citizen, give him a break already.


--> No way is Brandon Carr better than Brandon Flowers. Carr surrendered five touchdowns last year. Flowers gave up one. Carr had 10 missed tackles. Flowers had one.

Saying Peyton Manning was "God awful" last year is really ignorant. Manning was missing everyone except for Reggie Wayne, and his offensive line was garbage. Yet he completed 66 percent of his passes and threw 33 touchdowns. That's God awful? Really? Then I'll take God awful any day of the week.

I didn't mention Bailey because of age. He could decline.

Lawrence Timmons was awesome in 2009, so I don't understand why he's a "one-year wonder?"

I will never stop with the QB Dog Killer s***. Sorry to disappoint you, but I do not support sick psychopaths who drown dogs and take bets on how long they'll last.




From Jake (again):

Carr did give up more touchdowns, but in between the 20s Carr would cover receivers better. Flowers is a great player, but in the middle of the field he gets worked.

Peyton Manning was god awful by his standards which is what I was implying. Manning's huge contract is the sole reason he had no receivers and offensive line, so don't tell me that wasn't his fault.

Bailey will have two premier pass rushers next season in Von and Doom, if anything he should have a better season.

Timmons had nearly half as many tackles in '09 then in '10. Didn't realize 80 tackles as a 3-4 jack linebacker was now considered awesome. My mistake.

Ray Lewis killed a man. Ben Roethlisberger raped 2 chicks. Michael Vick sponsored dog fights. No I'm not saying you should support him, again just stay consistent. In my opinion dogs and humans are equally important, quit acting like a PETA supporting child and realize that he has made mistake. He is genuinely sorry about that. And he has had adequate punishment for that mistake.


--> I've never once heard any Chiefs fan say Carr was better than Flowers. I watched every Chiefs game last year, and I can tell you confidently that Flowers is unquestionably better.

Peyton Manning had a great 2010 season as far as I'm concerned; 4,700 yards and 33 touchdowns with absolutely nothing around him beyond Reggie Wayne? He carried that team.

Bailey just turned 33. He could easily fall off.

You can't look at tackle numbers in determining how good a defensive player is. Lawrence Timmons is one of the top linebackers in the NFL. Watch him play. He's awesome.

Was Ray Lewis convicted? Was Roethlisberger convicted? I'm sorry, I thought we lived in America, where we're innocent until proven guilty. Not sure what happened with Lewis, but they found no male DNA inside Roethlisberger's accuser, which is why he was found innocent.

And you're completely missing the point. I don't call Philadelphia's quarterback "QB Dog Fighter." That's whatever. What I care about is the fact that he DROWNED DOGS AND TOOK BETS ON HOW LONG THEY'D LAST. He ELECTROCUTED THEM WITH JUMPER CABLES. Oh yeah, I'm sure he's really genuinely sorry about that. Are you f***ing kidding me? You can't be that naive, Jake. I refuse to believe it.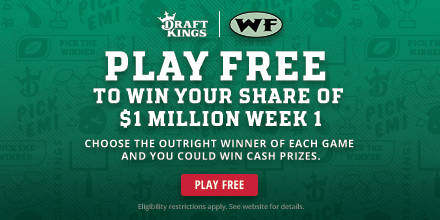 From Steven:

Why are Lloyd, Babin, and Foster singled out as one-year wonders but Mike Williams and Suh aren't? Is it because they're rookies? Although I tend to believe whether one is a rookie or not has nothing to do with being a one-year wonder. We've seen rookie one-year wonders before.


--> Ndamukong Suh and Mike Williams were both considered first-round talents; especially Suh, who was billed as the next Reggie White by some scouts. Brandon Lloyd, Jason Babin and Arian Foster may have been flukes. Suh and Williams definitely were not. We know that for sure.




From Cass:

What do you think of Hester at 32?? Many will argue that he's the best at his position (10 snaps a game at absolute most). You don't see Lechler on this list, and Hester is way too high.


--> It's a really tough call, Cass. That's why I couldn't make this list. How do you differentiate between the positions, and how do you factor in lesser positions? It's really subjective, so that's why I only pointed out the really asinine rankings.




From T99W:

I usually ignore it when people say you blatantly hate on the Chiefs, but to say Eric Berry had a poor rookie season is pretty....well it's dumb. He played 120 more snaps than any other player on the team. His rookie stats are comparable to Ed Reed/ Troy Polamalu's rookie seasons... I'm not contesting his spot in the top 100, I think it can go either way. However, Eric Berry had a brilliant rookie season.

In fact, lets compare Nick Collins and Berry

Berry: 92 Tackles, 2 Sacks, 1 Forced Fumble, 4 INT's
Collins: 70 Tackles, 0 sacks, 0 forced fumbles, 4 INT's


--> The fact that you think I said Eric Berry had a "poor" rookie season kind of invalidates your argument due to bias. I never once said Berry was "poor." I said he wasn't very good. He wasn't poor. But let's compare since you want to:

Berry: 11 missed tackles, 58% completion allowed, 7 TDs allowed.
Collins: 6 missed tackles, 37.5% completion allowed, 1 TD allowed.








From Dean:

I think Lawrence Timmons is not that special. I mean, he has now four years in the league with 291 tackle averagin 73 per season. I know and understand that you should not judge Timmons by the number of tackles he has, but that is certainly an important aspect, specially in a middle linebacker. He is underrated, I know, but not so underrated. If he has no stats by his side I do not expect the players ever respect him the way yo do, and guess I cannot blame them, the will not have much to be based on when ranking him.


--> Timmons' tackle number is low because he blitzes (and gets pressures) a lot. He's also a stud in coverage.




From Jesse:

Too much bad bickering in this article. Not that it wasn't true or anything, but it seemed kind of rant-ish.


--> All I do is rant!




From Oliver:

Walt, in the case of players like Babin, Foster and Lloyd, I have to disagree. The list is about how they played THIS year, not the years prior. Though some of these players on the list is ridiculous (Tony Gonzalez and Adrian Wilson really stood out to me).


--> Oliver, this list is for 2011. Not 2010. By saying it's for 2011, they're implying that they're projecting how these players will perform in 2010. So having one season is too small of a sample size.




From Rogerak:

Hakeem Nicks deserved a spot on this list.


--> Nicks could definitely be in the top 100. I'm not irate that he didn't make it or anything. He was responsible for a lot of interceptions last year.




From MiamiDolphin4Life:

I'm a homer, but still you can't deny Brandon Marshall's talent. He was pretty much our entire offense at times during the season with Chad Henne's suckage and our pathetic running game at times.

I agree with what your saying about the headaches, so 61 was the ideal spot for him. I won't say he should be higher, but there's no way guys like Wes Welker, Brandon Lloyd, Marques Colston(Still don't understand how he was that high), and Reggie Wayne(as of right now) should be ahead of him.


--> I'll have to disagree. He has 37 drops in 3 years (insane amount) and he has never started for a winning team in the NFL. He's not worth the baggage IMO.






NFL Picks - Oct. 19


2019 NFL Mock Draft - Oct. 18


2020 NFL Mock Draft - Oct. 13


Fantasy Football Rankings - Sept. 5


2019 NBA Mock Draft - Aug. 13


NFL Power Rankings - June 3