I've been posting
NFL Free Agent Rumors
and
NFL Draft Rumors
daily on each page. These are listed per team, so click on each link if you're interested in seeing all of the rumors from your favorite team.
However, I received a suggestion to post all of the latest rumors in a daily format for those interested in multiple teams. That's what I've done on this new NFL Rumors page. Follow
@walterfootball
for NFL Rumors Updates.
NFL Rumors - Jan 16 Updates:
Comment on these NFL Rumors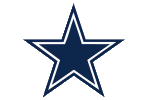 Trading Tony Romo is the Cowboys' No. 1 priority this offseason. - Ian Rapoport, NFL Network
They almost have to send him packing, given the massive cap hit he carries. There will be tons of suitors, including the Texans, Bears, Jets and Bills. -Walter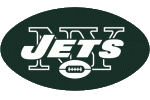 The Jets will have interest in free agent quarterback Mike Glennon. - Rich Cimini, ESPN
If this is true, Jet fans should be prepared for more pedestrian quarterbacking. Glennon is ranked just one spot above Ryan Fitzpatrick in our NFL Free Agent Quarterback Rankings. -Walter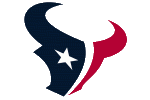 A.J. Bouye said he wants to re-sign with the Texans. -
Bouye was one of the top cornerbacks in the NFL this past season, emerging as a star despite opening the year as the No. 4 cornerback. Expect the Texans to retain Bouye, but to cut another cornerback in the process. -Walter
NFL Rumors - Jan 14 Updates:
Comment on these NFL Rumors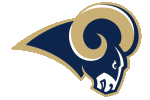 The Rams are expected to let Kenny Britt and Trumaine Johnson go in free agency. - Charles Robinson, Yahoo!
The Rams apparently want nothing to do with the Jeff Fisher era, so you have to wonder if they'd part ways with Jared Goof as well. -Walter
NFL Rumors - Jan 13 Updates:
Comment on these NFL Rumors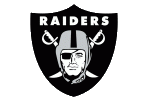 Matt McGloin told the media that he'd like to sign with a team that will give him a chance to compete for a starting job. -
In other words, a CFL team? Maybe the Texans will give him a chance because Bill O'Brien coached him successfully at Penn State. -Walter
NFL Rumors - Jan 12 Updates:
Comment on these NFL Rumors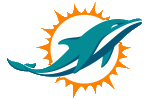 The Dolphins wish to re-sign Kenny Stills, and they will be looking to upgrade Jermon Bushrod at guard. - Barry Jackson, Miami Herald
Both items make a lot of sense, just as long as they don't overpay for Stills, who is just an inconsistent deep threat. -Walter
NFL Rumors - Jan 11 Updates:
Comment on these NFL Rumors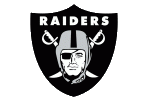 Latavius Murray told the media that he would like to re-sign with the Raiders. -
This is strange, as the Oakland coaching staff often wanted to feature the other running backs. Murray is the fourth-ranked unrestricted free agent running back. -Walter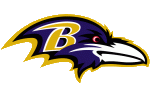 Ozzie Newsome told the media that the Ravens could sign a veteran receiver in free agency this season. -
Some of the top free agent veteran wideouts include Alshon Jeffery and Pierre Garcon. -Walter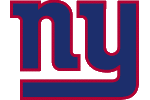 The Giants aren't expected to prioritize re-signing Johnathan Hankins this offseason. - David Duggan, NJ.com
Hankins struggled in 2016, but dealt with an injury. He'll likely rebound next year. -Walter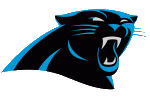 It's possible that the Panthers will release Jonathan Stewart this offseason. - David Newton, ESPN
Cutting Stewart, 30 in March, would save more than $6 million in cap space. -Walter
NFL Rumors - Jan 6 Updates:
Comment on these NFL Rumors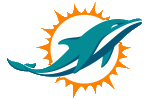 Ryan Tannehill returned to practice on Friday, but won't play this week. - , Miami Herald
If Miami can beat Pittsburgh, Tannehill has a shot to play the following week in the Divisional Round, but if Matt Moore upsets the Steelers, it might be tough to sit him. -Chet_G
NFL Rumors - Jan 5 Updates:
Comment on these NFL Rumors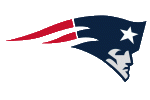 Malcolm Mitchell returned to practice on Thursday. - , Boston Herald
Mitchell missed their final regular season game with a knee injury, but it does appear he will be able to go next week in the Divisional Round and will be a touchdown threat whenever he suits up. -Chet_G
NFL Rumors - Jan 4 Updates:
Comment on these NFL Rumors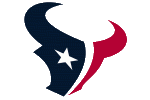 Lamar Miller is back at practice Wednesday. - Sarah Barshop, ESPN
Miller missed two games due to his ankle and appears to be healthy again and ready to roll. The Texans/Raiders game could go many ways, but both teams will look to hide their quarterback and win on their ground game and defense. -Chet_G
NFL Rumors - Jan 3 Updates:
Comment on these NFL Rumors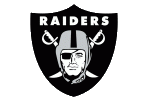 Connor Cook is expected to start against the Texans. - Ian Rapoport, NFL Network
Matt McGloin's shoulder injury will keep him out of this game. Cook will likely be forced to throw the ball against Houston, which could get ugly. With Cook taking on Osweiler, this game has a good chance of getting ugly and staying that way, -Chet_G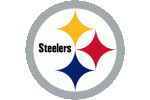 Steelers coach Mike Tomlin said Ladarius Green is still in the concussion protocol. - Ed Bouchette, Pittsburgh Post-Gazette
Tomlin did go on to say that Green does have a chance to play on Sunday against the Dolphins and said he is "progressing rather well." This is good news for him and should add a good option for your DFS lineups. -Chet_G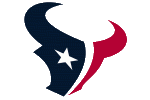 Brock Osweiler will start Saturday's Wild Card game against the Raiders. - Ian Rapoport, NFL Network
Tom Savage is still in the concussion protocol, so this makes sense and gives the Texans an easy choice between two bad options. -Chet_G
NFL Rumors - Jan 1 Updates:
Comment on these NFL Rumors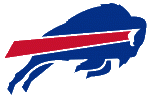 LeSean McCoy has left the game with an ankle injury. -
If this lasts throughout the offseason, the Bills will be kicking themselves for using such a key player in a meaningless Week 17 game. -Walter