Written by Paul Banks of the Washington Times, David Kay and Peter Christian of the The Sports Bank. Send Paul an e-mail here: paulb05 AT hotmail DOT com.
All other e-mail, including advertising and link proposals, send to: wpc112@gmail.com

Houston Rockets (Last Year: 45-37)
2012-13 Season Summary:
The Houston Rockets have gone through a massive turnover on their roster the past season-plus. In fact, Chandler Parsons was the only player on the roster who had been with Houston for two seasons. That makeover paid off in a massive way when General Manager Daryl Morey pulled the trigger on landing James Harden, who proved he could be the star player on a franchise and then some.
The Rockets were also aggressive in free agency, bringing in Omer Asik and Jeremy Lin. Lin didn't provide a huge boost like he did when he burst onto the scene in New York, but was steady throughout the season. On the other hand, Asik exceeded my expectations becoming a double-double threat every night and adding a needed inside presence. Parsons had a terrific sophomore campaign and is quickly developing into a complete player on both ends of the floor.
Outside of those four players, there weren't too many bright spots. First-round picks Terrence Jones and Royce White were non-factors, especially White who didn't play a single NBA game because of his off-the-court issues. Houston dealt Patrick Patterson for Thomas Robinson and the former fifth-overall pick struggled more so with the Rockets than he did in Sacramento, to the point that he played himself out of the lineup.
Houston did get quality contributions from veterans like Carlos Delfino and Patrick Beverly, who was signed midway through the season. Francisco Garcia was also acquired in the Robinson trade and added some experience and feistiness off the bench.
The Rockets are putting together some of the key pieces to once again become factors in the Western Conference, but the team is still a ways away from climbing to the top of the mountain.
2013-14 Projected Depth Chart:
C: Omer Asik/Greg Smith/Donatas Motiejunas/*Tim Ohlbrecht
PF: Terrence Jones/Royce White
SF: Chandler Parsons
SG: James Harden/James Anderson
PG: Jeremy Lin/Patrick Beverly/Isaiah Canaan
NBA Offseason Transactions:
The Rockets acquire the rights to Kostas Papanikolau and Marko Todorovic, and two future second-round picks from the Blazers for PF-Thomas Robinson.
NBA Free Agents:
SF-Carlos Delfino (UFA)
SF-Francisco Garcia (UFA)
PG-Aaron Brooks (UFA)
2013-14 Team Salary:
Approximately $33.2 million
NBA Offseason Team Needs:
1. Be Aggressive, but Realistic:
Houston has the cap space to make a serious run at one of the big-name free agents available this summer. Dwight Howard's name comes up most frequently, but I don't know how realistic that possibility is. While the Rockets have the cap space to make a push at Howard or Chris Paul, the team might be better off setting its sights on someone like Josh Smith, Andre Iguodala, or Paul Millsap.
2. Power Forward:
There is no way Houston can feel comfortable entering next season with Robinson, Jones, White, Smith, or Motiejunas being the starting power forward. There have already been rumors that Morey will try to move Robinson this summer in hopes of clearing up some cap space to make a run at a marquee free agent. Whatever the case may be, the Rockets need to find an upgrade at power forward.
3. Veteran Role Players:
With the Rockets owning team options on more than a handful of players including some veteran role players, the organization figures to let those players walk with the plan of maintaining as much cap space as possible. However it shakes out with the Rockets attempt to add another superstar, they must fill the roster out with inexpensive veterans who can be temporary stopgaps or provide some short-term punch off the bench.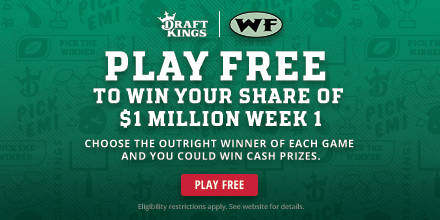 NFL Picks
- Oct. 17
2020 NFL Mock Draft
- Oct. 13
2019 NFL Mock Draft
- Oct. 11
Fantasy Football Rankings
- Sept. 5
2019 NBA Mock Draft
- Aug. 13
NFL Power Rankings
- June 3