Written by Paul Banks of the Washington Times, David Kay and Peter Christian of the The Sports Bank. Send Paul an e-mail here: paulb05 AT hotmail DOT com.
All other e-mail, including advertising and link proposals, send to: wpc112@gmail.com
Missing Include for PHPIncludeFailed_dropdownnbaoffseason2012.php

Oklahoma City Thunder (Last Year: 47-19)
2011-12 Season Summary:
The maturation of the Oklahoma City Thunder continued this past season as the team reached the NBA Finals. Though it fell short of the ultimate goal, Oklahoma City cemented its status as one of the best teams in the league. With a few minor moves this offseason, the Thunder might be able to get over the hump in 2012-13.
2012-13 Projected Depth Chart:
C: Kendrick Perkins/Cole Aldrich
PF: Serge Ibaka/Nick Collison
SF: Kevin Durant/Daequan Cook/Lazar Hayward
SG: Thabo Sefalosha/James Harden
PG: Russell Westbrook/Eric Maynor/Reggie Jackson
NBA Free Agents:
PG-Derek Fisher (UFA)
C-Nazr Mohammed (UFA)
G-Royal Ivey (UFA)
2012-13 Team Salary:
Approximately $58.2 million
NBA Offseason Needs:
1. Big Man:
The Thunder doesn't need to make any major moves, but finding a replacement for Nazr Mohammed should be on their to-do list. Oklahoma City does have Cole Aldrich, who has underachieved in his first two years in the league, and the flexibility to play Ibaka and/or Collison at the four. Still, adding a veteran big man who can play eight minutes a night wouldn't hurt.
2. Veteran Guard:
This really would be a rich-getting-richer situation since the Thunder don't have a major need for a veteran guard. However, you certainly cannot discount the impact that Derek Fisher had for Oklahoma City late in the season. Yes, Eric Maynor will be back after missing all but nine games this past season with a torn ACL. A veteran like Fisher can bring that little something extra to help the Thunder get to the Promised Land.
3. Keep the Future in Mind:
Yes, the future is the now for Oklahoma City since the team will once again be a title contender next season. However, GM Sam Presti has to keep in mind some key decisions regarding James Harden and Serge Ibaka, who both become restricted free agents next summer. The Thunder have already extended Kevin Durant and Russell Westbrook, so it will be interesting to see if the team can afford to keep both Harden and Ibaka. Being proactive and trying to extend them before next offseason would be in Oklahoma City's best interest ... if it is able to handle that financially.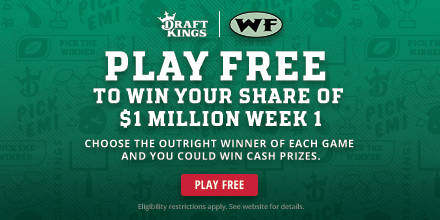 Missing Include for PHPIncludeFailed_dropdownnbaoffseason2012.php
2019 NFL Mock Draft
- Sept. 13
Fantasy Football Rankings
- Sept. 5
2019 NBA Mock Draft
- Aug. 13
2020 NFL Mock Draft
- Aug. 1
NFL Power Rankings
- June 3
NFL Picks
- Feb. 4