Written by Paul Banks of the Washington Times, and David Kay of The Sports Bank.
Send Paul an e-mail here: paulb05 AT hotmail DOT com.
All other e-mail, including advertising and link proposals, send to: wpc112@gmail.com
2013 NBA Free Agency Winners

Brooklyn Nets
Mikhail Prokhorov went all-in this summer by acquiring Kevin Garnett and Paul Pierce, and as a result, Brooklyn has one of the best, if not the best, starting five in the NBA. Signing Andrei Kirilenko might have been the free agent steal of the summer since he will only be making $3.1 million this year, and Jason Terry adds some needed scoring off the bench. The Nets also re-signed Andray Blatche for the league minimum and brought in Shaun Livingston, which are two moves that should solidify the team's bench. It was a risky and expensive summer for Brooklyn, but one that definitely improves its chances of dethroning the Heat in the Eastern Conference.

Golden State Warriors
The Warriors already had a team on the rise last season, but didn't hold still this summer. Instead they were extremely aggressive by landing one of the more versatile wings in the NBA, Andre Iguodala. To free up the cap space need to sign him, Golden State found a taker for the expiring contracts of Andris Biedrins, Richard Jefferson, and Brandon Rush, which wasn't an easy thing to do hence why the Warriors had to give up a couple of draft picks in the process. Golden State added some depth on the cheap by bringing in Marreese Speights, Jermaine O'Neal, and Toney Douglas. Suddenly, Golden State is becoming a sexy sleeper team in the Western Conference.

Portland Trail Blazers
The Blazers had the worst bench in the NBA last year but made some smart moves to improve their depth this summer. To replace free agent J.J. Hickson, Portland traded for Robin Lopez and Thomas Robinson without having to give up much in return. The Blazers added needed scoring punch off the bench by drafting C.J. McCollum and Allen Crabbe while also signing Dorell Wright. These moves won't suddenly turn Portland into a major threat, but is certainly the upgrading of the bench that the team needed this summer.
2013 NBA Free Agency Losers

Los Angeles Lakers
Dwight Howard walked, the Lakers got nothing in return for him, and found themselves still way over the salary cap. Yuck. They amnestied Metta World Peace in hopes of lowering their luxury tax number and also lost Earl Clark to free agency. The Lake Show's "big" moves in free agency thus far have been adding Chris Kaman, Nick Young, Wesley Johnson, and Jordan Farmar to 1-year deals. With Kobe's injury status and return date up in the air for next season and an aging Steve Nash running the point, L.A. will struggle to reach the postseason this year. To end on a positive note though, the Lackers will be massively under the salary cap next summer, so the bumpy road ahead won't last too long.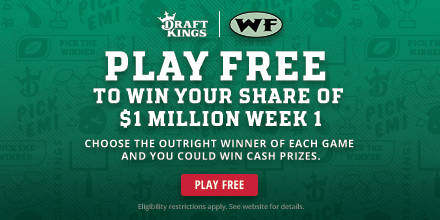 Dallas Mavericks
For the second straight year, Mark Cuban was unable to land a marquee free agent and was forced to turn to Plan B. Unlike last season when plan B included the smart decision to fill the roster with veterans on 1-year contracts, Dallas spent a good chunk of change by spending approximately $55 million for a new starting backcourt of Jose Calderon and Monta Ellis. That duo is now locked up for the next three years but certainly isn't going to help the Mavericks return to upper tier of the Western Conference.
Dallas had to make some sort of splash in free agency though since Dirk Nowitzki is entering the final year of his contract. If the Mavericks have any hope of keeping him around, they need to surround him with better talent, but I am just not sure Calderon and Ellis is what Dirk will looking for from his long-term backcourt pair. The team still has a major hole in the middle and has been reportedly targeting Samuel Dalembert to fill that void, which isn't going to increase the team's playoff chances. At least, Dallas will still enter next offseason with a ton of cap space as the franchise hopes to avoid the three-peat in failing to land a big-name free agent.

Milwaukee Bucks
The Bucks earned the award for "worst free agent signing" of the offseason by giving Zaza Pachulia $15.6 million over three years. Here's my question: who else was offering Pachulia anywhere near that amount? There's no way he could have been in high demand like that. No. Way. Pachulia's agent committed highway robbery on Milwaukee general manager John Hammond.
Outside of that ridiculous signing, the Bucks now have a real dilemma on their hands at the point guard position. Not wanting to sign restricted free agent Brandon Jennings to a long-term extension, the team has turned its attention to Jeff Teague. Milwaukee signed him to a 4-year, $32 million offer sheet, but the Atltanta matched it, so now the Bucks need to figure out what to do with a ticked-off Brandon Jennings, who easily wins my player award for "Biggest Offseason Loser" since no team was willing to offer him a long-term deal.
To fill voids on the wing, the Bucks made a few moves that will do nothing to improve their standing in the Eastern Conference. O.J. Mayo and Carlos Delfino were signed to multi-year deals, while Luke Ridnour was brought back to help replace the losses of free agents Monta Ellis and J.J. Redick. Milwaukee gave away starting small forward Luc Richard Mbah a Moute (for those keeping track at home, the Bucks gained five future second-round picks this offseason, so at least they have that going for them.) As a result, Milwaukee will likely be one of the worst teams in the East.
Go to
2014 NBA Mock Draft
Written by Paul Banks of the Washington Times, and David Kay of the The Sports Bank.
Send Paul an e-mail here: paulb05@hotmail.com.
All other e-mail, including advertising and link proposals, send to: wpc112@gmail.com
2015 NBA Mock Draft
2016 NBA Mock Draft
2014 NBA Draft Prospect Rankings
:
C
|
PF
|
COMBO-F
|
SF
|
COMBO-G
|
SG
|
PG
2019 NFL Mock Draft
- Sept. 13
Fantasy Football Rankings
- Sept. 5
2019 NBA Mock Draft
- Aug. 13
2020 NFL Mock Draft
- Aug. 1
NFL Power Rankings
- June 3
NFL Picks
- Feb. 4