Live 2015 NBA Draft Grades
(Individual)
2015 NBA Draft Grades: Trades
2015 NBA Mock Draft
David Kay's 2015 NBA Draft Team Grades
Updated: Aug. 17, 2015.
By Mike Elworth: Owner and Publisher/
Hoopstuff
.
Follow Mike
@MikeElworth24
. For site updates follow
@walterfootball
.

Charlotte Hornets: A- Grade
Added:
Nicolas Batum (trade), Spencer Hawes (trade), Jeremy Lamb (trade), Frank Kaminsky (draft), Jeremy Lin (two seasons, 4.35 million, player option), Tyler Hansbrough (?)
No Longer With Team:
Noah Vonleh, Lance Stephenson, Gary Neal, Mo Williams, Gerald Henderson, Jeff Taylor
The biggest move of the Charlotte Hornets' offseason was trading starting shooting guard Gerald Henderson and second-year power forward Noah Vonleh for Nicolas Batum, who is now the team's third-best player. This trade gives Charlotte a much better chance to make the playoffs next season, as the franchise has three legitimate all-star talents with Al Jefferson, Kemba Walker and Batum, and although he will likely be playing a lot of minutes at shooting guard, when he is a small forward, I love the fit on the roster. Batum gives the Hornets a third scorer, a secondary distributor in the starting five, and with Michael Kidd-Gilchrist, the team has arguably the best starting shooting guard/small forward defenders in the NBA. Batum also gives Charlotte needed shooting in the starting five.
This was the right move for Charlotte to make, but there are a few issues. I don't think Batum will actually have an issue playing the two, but it could be difficult for him, however. More importantly, he is a free agent after the season, and for one season of maybe being the 7-8th seed in the Eastern Conference, the Hornets would have traded an elite prospect in Vonleh. It seems that they will do what they can to re-sign Batum, as they wouldn't have made this trade if they didn't want him for the long term, but if they lose him, they would have lost Vonleh for a rental, which would be a mistake. Regardless, I am a fan of the trade and give it a B+; if Charlotte re-signs him, it would go to an A+.
The Hornets made a second big trade, sending Lance Stephenson to the Clippers for Spencer Hawes and Matt Barnes. Hawes had a porous season with the Clippers after signing a pricey contract with the team - just like Stephenson - and although he still has three seasons and $18.5 million on his contract, I would also have made this trade if I were running the Hornets. Stephenson wasn't a fit on the court or in the locker room, and although Charlotte now has a lot of offensive big men who aren't known for their defensive talents, if the organization is moving Frank Kaminsky to power forward, Hawes can be the team's second center. Also in the NBA, you cannot have too many big men who can score.
The Hornets then sent Matt Barnes to the Grizzlies for Luke Ridnour before trading the latter and a second-round pick to the Thunder for shooting guard Jeremy Lamb, a recent lottery pick who will give Charlotte a strong shooting and scoring in its second unit and is just 23. Although the Hornets made 24 different trades, they basically traded Lance Stephenson and a second-round pick for Spencer Hawes and Jeremy Lamb, which is a win in my book. I give Charlotte a B+ for these trades and a B+ for all of its trades.
In the 2015 NBA Draft, the Hornets picked National Player of the Year Frank Kaminsky at No. 9 and traded the 39th pick for two second-rounders. There were talents who really could have helped Charlotte available at No. 39, so I give that move a D+, but let's get to Frank Kaminsky. We know he is an incredibly skilled big man who can shoot from the perimeter and score in the paint, but the question is if he can become a starting NBA big man. However, when the Hornets drafted him, they still had Al Jefferson, Noah Vonleh and Cody Zeller, three skilled offensive big men; and although they traded Vonleh, they now have Hawes, another skilled offensive big man. The problem is Kaminsky wasn't a need and the team has a lot of similar players, but I think he will be much better than any of their big men not named Al Jefferson, plus Kaminsky's shooting means he can start as a rookie. The Hornets loved him, and he was one of my favorite players in this draft, so I cannot blame them for taking him; I give them a B+ for Kaminsky and a B for their draft this offseason.
Charlotte also made two small signings, but for big name players: Jeremy Lin and Tyler Hansbrough. The team signed Lin to one of the biggest bargains of free agency for just a little more than $2 million per season. He will take the role of Mo Williams as the strong third guard and second point guard, which is needed as Walker is a mediocre distributor, and again, it's a steal of a contract. The Hornets also signed former North Carolina Tar Heel Tyler Hansbrough, who became famous playing in Carolina. Yes, they already have a lot of bigs, but he is an elite role player, and you cannot have too many strong big men. I don't know the value of the contract, but it is probably a minimum contract or about what Lin made, which would make Hansbrough another bargain signing. I give Lin an A+, Hansbrough an A (if it's just $1.5-2.5 million) and the Charlotte's free agency signings an A.
Are the Hornets now a top-eight team in the East? Maybe, but I would say they are ninth. Regardless, they have a strong chance at the playoffs and are a much better team now than they were two months ago. Batum and Kaminsky aren't sure things in Charlotte, but I really liked what the franchise did in the offseason.

Chicago Bulls: A- Grade
Fired coach Tom Thibodeau and hired coach Fred Hoiberg
Players Added:
Bobby Portis (Pick No. 22)
No Longer Bulls:
Nazr Muhammad(?) E'Twaun Moore(?)
Re-Signed:
Jimmy Butler (5 years, $95 million), Mike Dunleavy Jr. (3 years, $14 million) and Aaron Brooks (one season, contract minimum)
The Chicago Bulls had just about as boring of an offseason as a team can have when it comes to player movement. Despite rumors that Jimmy Butler wanted a smaller contract and might want to go to Los Angeles, the Bulls were able to re-sign their young all-star shooting guard for a five-season max contract, keeping the team's core of Derrick Rose-Butler-Pau Gasol-Joakim Noah together. With Butler one of the best offensive and defensive players in the league, this contract is actually a bargain for Chicago. The Bulls also re-signed starting small forward Mike Dunleavy Jr. to a strong contract, and I would say he is better than Marco Bellineli, who just got a 3-year, $19 millon deal from the Sacramento Kings.
With Chicago's starting two and three re-signed, the only free agency moves that were made were re-signing Aaron Brooks for another season. The Bulls didn't have much money to work with, but they signed arguably their best player to a long-term contract and kept valuable role players cheaply, so you could say it was a perfect free agency in Chicago. You might have seen the question marks next to Nazr Muhammad and E'Twaun Moore's names; those are because the tea hasn't decided on them. It's likely Muhammad won't be re-signed and will retire, and as for Moore, he has a non-guaranteed contract for $1 million that I think the Bulls will guarantee for him to be their sixth guard and 12th man.
As for the 2015 NBA Draft, the Bulls were in solid spot, as they had the 22nd pick with at least 35 strong NBA prospects, so there were going to be players who were values and fit. Chicago's biggest need in the draft to me was by far a young point guard whom they can develop as a sixth man and to be the starter if Derrick Rose gets injured or they don't re-sign Derrick Rose in two years, which is possible, as if he is looking for a another max contract the Bulls cannot say yes, as he will be 28 and he will have at least three knee injuries on his medical report. Regardless, the Bulls need a young point guard, and there happened to be one of the better point guards in the draft at No. 24, Tyus Jones, the starting point guard for the National Champion Duke Blue Devils. However, to me, one of the 10-15 best players in this draft, Bobby Portis was there for them. The sophomore was the SEC Player of the Year and can walk into this league and play strong minutes. Yes, the Bulls already have arguably the best big men in the NBA, but the value was too strong to say no to. Portis won't play much for a few seasons, but he should be Chicago's long-term starting power forward. He is a 6-foot-11, an excellent scorer, can shoot threes and is a strong rebounder and shot-blocker. Regardless, although Tyus Jones will have a bigger role with his team for a couple of seasons, the Bulls were smart with their one draft pick this offseason.
Now to the firing of Tom Thibodeau. I am a big fan of Thibodeau as he gave the Bulls an identity of "give 120 percent on defense and score some points and you will win you 50 games," however, he did play his guys too many minutes, his intensity had to get annoying to players and he simply didn't get along with team management; no franchise should have a coach who cannot get along with his bosses, it's just poor business. I think Chicago made the right decisison to fire Thibodeau, but as for hiring Fred Hoiberg, I am not certain. I know that he is very smart and should make the Bulls' mediocre offense better from Day 1, but the problem I have is his experience. The Bulls could have had a number of veteran coaches, but they hired a college coach, and although that is fine for a young team, the Bulls are the second-best team in the East, one of a few contenders for a title, have a semi-aging core, and to me, they need somebody who has experience running a winning NBA team, which Hoiberg isn't. As excellent as he may be in two years, I feel that winning in the long term isn't as important as winning now, because I know Chicago can win now and don't know what tomorrow brings for this franchise. I would like to be incorrect on this, but I think they made a mistake.
As a noted Bulls fan, I think that they had a perfect offseason when it comes to their players, but as for their coach, it's a question mark, one that I would like to made look foolish for. However, Chicago remains a contender for a title because of re-signing Butler, having wisely kept its rotation together and having added Bobby Portis to go with the the team's excellent young talent collection of Nikola Mirotic, Tony Snell and Doug McDermott. The Bulls had an excellent offseason, but with the right coach, it would have been an A to me.

Brooklyn Nets: A- Grade
Players Added
: Andrea Bargnani (two seasons, minimum, player option), Shane Larkin (two seasons, $3 million, player option), Thomas Robinson (two seasons, $2 million, player option), Wayne Ellington (two seasons, $3 million, player option), Rondae Hollis-Jefferson (pick No. 23), Chris McCullough (pick No. 29), Steve Blake (trade)
No Longer Nets:
Deron Williams (stretch contract), Mason Plumlee (traded), Alan Anderson, Jerome Jordan, Darius Morris, Mirza Teletovic, Cory Jefferson
Players Re-Signed:
Brook Lopez (three seasons, 62.5 million), Thaddeus Young (four seasons, 50 million, player option)
The Brooklyn Nets to me had an excellent offseason. They re-signed their starting big men, got rid of a headache and a big contract, picked up young talent, which was a big problem for the franchise, and helped themselves in the short and long terms because of these moves. Brooklyn can make the playoffs, can stay relevant and have gotten pieces that can keep the franchise that way for years. The Nets are a lesser team today than when the offseason started, but they are stronger for it.
The two biggest moves were spending $110+ million on Brook Lopez and Thaddeus Young - the former Brooklyn's best player and one of the best centers in the NBA and the latter the team's starting power forward. Yes, the Nets spent a little too much on them, but with no Lopez and Young, the club would be one of the league's weakest teams. The Nets now have Lopez, their franchise player and a 20-point-per-game center signed for three seasons and Young, one of the best small-ball forwards in the league signed for four seasons. The duo is also just 27, so Brooklyn has two young players who should remain excellent, if healthy, as the foundation of the franchise. The Nets can build a strong team with Lopez and Young the main pieces. I give Lopez an A and Young an A-.
I'll continue with free agency, but these next four signings are much smaller and just for depth, however, I love that Brooklyn got Andrea Bargnani. Bargnani had a big season with the Knicks and for the minimum amount, was a bargain. He can be the Nets third or fourth big man and give them strong bench scoring. I'm a fan of Shane Larkin, a young scoring guard who has the potential to be a solid sixth man, and with their problems at point guard, he could get the minutes he needs in a regular offense (the Knicks don't play one) to become the player he should have been coming into this league as a first-round pick. Brooklyn was smart to take a chance on him. Robinson was another steal, as he is an excellent rebounder and capable scorer who has become a poor man's Kenneth Faried; an energy big man with strong numbers. When Robinson is on the court, he gets will-score points and a lot of rebounds, and for the minimum, he is another bargain. I thought Robinson would get a lot more after how he played with the 76ers. Wayne Ellington is a solid three-point shooter and scorer who will probably take Alan Anderson's job, and for basically a little more than the minimum, there isn't really a problem with Ellington. I give Bargnani, Robinson and Larkin an A and Ellington an A-. I give the Nets' free agency an A.
Brooklyn signed a lot of players in free agency, but the team also had an incredibly interesting draft. The Nets started the draft with the 29th and 45th picks, and with the 29th pick, they drafted injured big man Chris McCullough. If healthy, he would have likely been a mid-first-round pick, so the value is strong, but he might not play this season; he gets an A-. As for pick No. 45, Brooklyn traded the player taken, Pat Connaughton, and Mason Plumlee for pick No. 23, Rondae Hollis-Jefferson and point guard Steve Blake. I hated the trade at first, as Mason Plumlee is by far the best asset in that trade, but Hollis-Jefferson should be a long-term starter at small forward and is an excellent defender, and with Lopez signed (he wasn't when the trade was made), I now don't hate the trade. However, the Nets should have gotten more for Plumlee, so that trade gets a C-. I love that they were able to find themselves two excellent NBA prospects, but I give their draft a C+.
The most talked about move of Brooklyn's offseason might just be its best: getting rid of Deron Williams and his contract using the stretch. The Nets will be paying him about $5 million dollars a season for the next five seasons, but it's better than the ridiculous multi-season contract he had. Brooklyn may be a lesser team today because of this, but this was best for the franchise, so I give them an A+ there.
Brooklym had a busy offseason, but is better for it. I thought that the Nets would be one of the weakest franchises for the next 3-5 years, but by adding young talent, helping themselves financially and re-signing their two excellent big men, they had one of my favorite offseasons, can make the playoffs next season and are a stronger team now and 2 years from now; although, I still don't like the Plumlee trade. The Nets were able to fix their franchise, and with Joe Johnson's contract expiring, they are about to have a ridiculous amount of cap to build themselves a much stronger team. Billy King did well.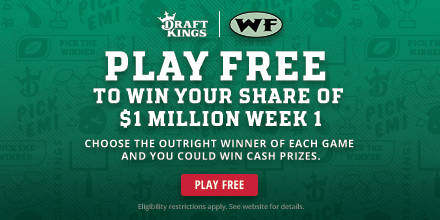 Atlanta Hawks: A- Grade
Players Added:
Tiago Splitter (Trade), Tim Hardaway Jr. (Trade), Justin Holiday (two seasons, $2 million), Walter Tavares (three seasons, $3 million)
No Longer Hawks:
DeMarre Carroll
Players Re-Signed:
Paul Millsap (three seasons, $59 million)
I just want to start this by asking a simple question: Would you rather have DeMarre Carroll-Al Horford-Tiago Splitter, a starting 3-4-5 combo or Paul Millsap-Al Horford-Tiago Splitter, three big men? Well, the Hawks have the latter for one of the best big man rotations in the NBA, but that 3-4-5 combination sounds so much better to me. Atlanta Hawks fans, this is a should-have, could-have scenario as when the team made the trade for Splitter, Carroll had already signed with Toronto. Yes, Carroll-Horford-Splitter really wasn't an option for the Hawks - as far as I know - because Carroll signed with Toronto the same day Atlanta and Splitter agreed to the deal, but I would rather have three excellent starters than three excellent big men. Regardless, now to the grades.
I'll start with the part I hated, the 2015 NBA Draft. At pick No. 15, the Hawks decided to trade for a young veteran who they apparently think can help them more now in Tim Hardaway Jr., than take a young prospect who could become much better, and although Hardaway might be better than Kelly Oubre Jr. (the guy they drafted 15th) now, it was simply a poor choice; I would have taken Wisconsin's Sam Dekker. The Hawks had a much better pick than they should have because of the Brooklyn trade and had this pick in an excellent draft, but to me, they simply bet their money on the incorrect horse. Hardaway can score and shoot, which is nice, but that's about it, and he doesn't fit Atlanta's defensive style. I give the Hawks' draft a D-; the only reason it isn't an F is because Hardaway can help them now more than Oubre.
With DeMarre Carroll signing with Toronto quickly, the Hawks had to re-sign two-time all-star Paul Millsap. Although Carroll signed for more than his value, I would rather pay him $15 million per season than Millsap almost $20 million, but if they didn't pay Millsap that money, there was another team that was going to, so they had to, to remain one of the best teams in the Eastern Conference. Yes, Atlanta paid too much, but the tean had to; I give the club a B+ for Millsap.
The Hawks had just two more small moves this offseason, not counting parting with Danny Ferry, which is an A+ because of his racist comments, signing Golden State shooting guard Justin Holiday, a champion and the brother of Jrue and Walter Tavares, the center from Spain, the Hawks drafted a year ago. Holiday is 26 and hasn't played too much in the league in his two seasons, but he can be a Three and D guy, which fits Atlanta. His shooting isn't exactly elite, but he can make a three and gets a ton of steals, so the potential is there for him. Holiday is a nice signing for basically the minimum, so he gets an A; I am a fan of less famous brothers making money, so he gets bonus points. As for Tavares, he is 7-foot-3, so there is that, but he has excellent rebounding and shot-blocking ability. For a million dollars per season, Atlanta has somebody who could become a strong role player, and because of his potential, he is an A+ signing.
I said the Hawks got Splitter, but the trade was excellent for them, as the Spurs were just giving him to them as they wanted cap space, so the Hawks got a starting center for just a couple of assets, although he will be the third big man. Splitter is a strong scorer, defender and rebounder who has a solid contract, so this is an A grade for them. In 25 minutes per game, he will give them 10+ points, 6-7 rebounds and basically a block and steal per game.
As I said I give the Atlanta's draft a D-, but I give their free agency an A- and the Splitter trade an A. I really liked the Hawks' offseason. Yes, they lost Carroll, but they couldn't sign him and Millsap, and although I would have chose Carroll, this has still been a very nice offseason. A lot of Atlanta fans don't like me, but I hope this makes you feel better about me, but I really don't care.

Boston Celtics: D+
Players Added:
Perry Jones III (Trade), David Lee (Traded Gerald Wallace), Terry Rozier (16th pick), R.J. Hunter (28th pick), Jordan Mickey (34th pick), Amir Johnson (two seasons, $24 million)
No Longer Celtics:
Gerald Wallace, Phil Pressey, Brandon Bass, Luigi Datome
Players Re-Signed:
Jae Crowder (five seasons, $35 million), Jonas Jerebko (two seasons, $10 million)
The Boston Celtics had an odd season. They made the playoffs although they traded franchise player Rajon Rondo and one of their best offensive players, Jeff Green. The Celtics didn't have a .500 record, and the Cavaliers decimated them in the playoffs, but Boston was much better than expected. Well, odd things keep happening for the Celtics, as they have had just as odd of an offseason.
With picks Nos. 16, 28 and 34 in the 2015 NBA Draft, the Celtics were trying to trade into the first 10 picks to draft Justise Winslow, but they couldn't. Instead, Boston drafted a prospect who I had going in the late first round, and who, to me, isn't a fit, Terry Rozier. The guard is a strong scorer and he defends, but he is small and isn't a distributor, so his starting ability in the NBA is limited. Plus, to start the season he will be the Celtics third point guard and probably won't be in the rotation. He is actually a lot like Marcus Smart, so I have no clue why they picked him with Smart and Isaiah Thomas. I like the pick at No. 28 much more, shooting guard R.J. Hunter; I actually think he is a better player than Rozier. Hunter was one of my favorite prospects in the 2015 NBA Draft because of his scoring, shooting and distributing ability, and he can be a starter in this league. Hunter is an excellent offensive player and was a ridiculous value at No.28, too, as I had him ranked in the teens. Jordan Mickey was another solid pick at No. 34 because of his value, as he could have been drafted in the first round. Mickey won't play much this season, because Boston has like 20 big men, but finding a first-round talent in the second round is a win. I would grade the Celitics selection as follows: Rozier a D, Hunter an A+ and Mickey a B+. Overall, I judge Boston's draft a C.
If you can tell from what I just wrote, I didn't like the Celtics' draft, but that's one of the nicer parts of this article because I hated their free agency arguably more than any team's this offseason. With Jared Sullinger, Tyler Zeller and Kelly Olynyk in the frontcourt, Boston gave Amir Johnson a two-season, $24 million contract. $12 million a season isn't value for Johnson, and he wasn't a need, plus, I don't think he is better than Sullinger or Olynyk. I give that signing a D-. As for re-signing Jae Crowder, I did give the Celtics an F, but I do like the contract a bit more now. Crowder can start and defend, and he plays hard, but I still think it is too much money and too many seasons for a Three and D guy who really can't do the Three part. However, in 2 years, $7 million might be the league-average salary, and as Crowder is average, I give the signing a C-; I still don't like it though. You can do so much better for $7 million in the NBA, and I don't know who Boston was bidding with, but I like Crowder and he fits. The Celtics also re-signed forward Jonas Jerebko to a two-season, $10 million contract that I don't love. I have no problem signing a role player to a $5 million per season deal, and Jerebko is big and can shoot, but how many forwards does this team need? Danny Ainge is just being careless with his team's money, and although by itself, this is a nice contract, considering need and how much the Celtics have spent on mediocre players, it just adds to my dislike. I give Jerebko a C+. As for Boston's signings as a group, I would label them a D+.
Now, we get to trades, where I actually like what the Celtics did. They traded their $10 million 12th man Gerald Wallace for David Lee. Although Lee makes $15 million and was on the bench for the Warriors this past season, he might just be Boston's second best player (Isaiah Thomas first). He is still an excellent scorer, rebounder and distributor for a big man, and although he can't play defense, he gives the Celtics' offense a lot of help and should be their go-to big guy and a starter. This is an A+ trade. As for Perry Jones III, he's another forward, but is young and talented, and could become something in this league. As Boston traded for him for a box of bearclaws and a Pepsi, this is also a win for this club, although I have no clue if he will play. At the very least, he's a tradeable asset, so an A- for him. For the Celtics trades, I give them a strong A.
Boston's draft was mediocre at best, the signings were poor at best, and although the trades look excellent, it was a porous offseason in my opinion. The team didn't lose anyone they didn't need, and although Ainge brought a lot of talent to town, I just see a team adding assets when they should be building a roster. The Celtics' two best players are arguably their sixth man and a big man in his 30s who cannot defend. It is time for Boston to use its assets to build a winning team, as the Celtics have more than almost any franchise in this league. There are rumors they might trade for Danilo Gallinari, and although it would be nice and would make their grade better, they need more. I just don't see a winning team here, and it is time for Ainge to use some of his assets to find core players for his franchise, but the only things Ainge did was bring more pieces and assets to a team that has too many of them and spent money he didn't have to. I really don't like this offseason, it's just more of the same from Danny Ainge's Celtics.
Go to
2015 NBA Draft Grades
(Individual)
Go to
2015 NBA Draft Grades: Trades
Go to
2015 NBA Mock Draft
Go to
2016 NBA Mock Draft
Comment...
2015 NBA Mock Draft
2016 NBA Mock Draft
2014 NBA Draft Prospect Rankings
:
C
|
PF
|
COMBO-F
|
SF
|
COMBO-G
|
SG
|
PG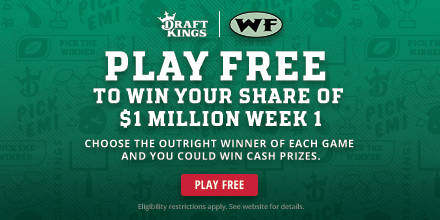 NFL Picks
- Nov. 13
2019 NFL Mock Draft
- Nov. 8
2020 NFL Mock Draft
- Nov. 3
Fantasy Football Rankings
- Sept. 5
2019 NBA Mock Draft
- Aug. 13
NFL Power Rankings
- June 3