By Chet Gresham -
@ChetGresham
Follow
@walterfootball
for updates.
Now that Martavis Bryant has been reinstated, it is time to look into what he is worth in fantasy football this year and for years to come. We'll need to look at ability, opportunity and likelihood of him getting suspended yet again, but to start off, let's look at his measurables.
Bryant came into the league measuring 6-foot-4, 211 pounds, and running a 4.42-second 40-yard-dash. Now, he has just turned 25 years old and has also put on weight, which was needed for his 6-foot-4 frame, as he could be pushed off his routes with his sleight frame. Looking at him in
this YouTube interview from this winter
, you can see he's a bit thicker than when he came into the league, but still lean and fast. All the weight gain seems to be muscle, from the layman's eye at least. I'd say he's added 10-15 pounds of muscle, which would likely put him between 220 and 225 pounds, and at 6-foot-4, that seems like the perfect size for his job in the NFL.
Bryant was away from the NFL for over 400 days after his last suspension and will be on an extremely short leash from here on out. If you check out that piece from YouTube, you'll see that he was coaching high school wide receivers in Nevada and staying in shape, but can we trust a puff piece like that? No, but seeing him go through the rigors of getting reinstated after missing so much time does give me some confidence that at the very least, he'll be committed for his 16 games this season. In dynasty, you might worry a bit more, but as usual, your choice will be influenced by his asking price. As you'll see here, I like Bryant quite a bit, so I'm willing to pay more than others, but there is of course a tipping point.
Bryant has been extremely productive so far in his career, but he also has only played in 21 games over two seasons and missed all of last season. And during that time, he also wasn't always a full-time starter. So, there are plenty of holes in our understanding of Bryant's long-term ability, but when he's involved in the game plan, he gets his.
So far, Bryant has seen four or more targets in 16 of his 21 games played, and in those 16 games, he's averaging 4.4 receptions on 7.84 targets for 76.3 yards and .8 touchdowns or a line of 71/1,220/13. Last season, only six receivers had more yards and only two had more touchdowns. Of course, I am manipulating the data to favor my point, but I feel certain that a healthy and committed Bryant gets four or more targets every game of 2016 as the starting outside receiver opposite Antonio Brown. And one reason for that is how well Bryant's presence on the field elevates his teammates.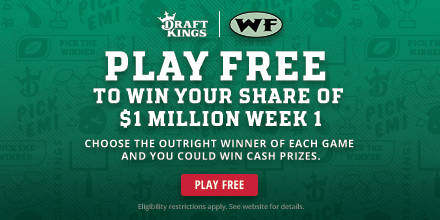 Last season, the Steelers severely missed Bryant opposite Brown. It appeared Sammie Coates was going to at least approximate his role and keep the offense on track, but outside of one big game, Coates wasn't as effective and ended up hurting his hand. And after two huge seasons of averaging 309 and 328 yards passing per game, Roethlisberger dropped to just 272 yards passing per game in 2016. When you take a look at Roethlisberger's numbers over the last three seasons, when he targeted Bryant four or more times, he was averaging 27 completions for 336 yards and 2.1 touchdown passes, while when Bryant didn't play or saw fewer than four targets, Roethlisberger averaged 23 completions for 275 yards and 1.8 touchdowns. There are, of course, plenty of factors that go into those numbers, but Bryant's numbers are real and needed by Pittsburgh.
The other player who has benefited from Bryant's presence on the field is Antonio Brown. With Bryant playing over the last three seasons, Brown averaged 12.5 targets, 8.9 receptions, 113.7 yards and .76 touchdowns. Without Bryant, Brown averaged 10.2 targets, 7.1 receptions, 93.7 yards and .73 touchdowns. It's hard not to see that Bryant opens up the field for Brown underneath, which in turn, expands the whole field for Roethlisberger and the offense.
I think barring injury, we can count on Bryant being the starter opposite Brown. He has put up the numbers when playing you want, and he's also made the overall passing game better. But how consistent is Bryant in fantasy? With over 17 yards per reception and an average of 6.7 targets in his career, we can worry about him helping each week for fantasy. Many deep threats are so boom or bust that we always want to shuffle their fantasy points together into smaller, but more consistent, increments.
One good stat we can look toward for consistency is his targets. That 6.7 targets average includes his rookie season, when he actually averaged just 4.8 targets. In 2015, he averaged 8.4 a game, which for a season would put him at 134 total, which would have ranked him 20th for wide receivers last season. And when you consider that the only receiver Bryant trails in fantasy points per snap is Julio Jones, we can feel pretty good about his fantasy outlook if he can see those 130-plus targets this season.
Most deep receivers aren't exactly red-zone target hogs. If you look at receivers who average over 17 yards per reception, the red-zone targets are usually low. Last season, Kenny Stills led the league in touchdowns for receivers who averaged over 17 yards per reception with nine, and he only saw six red-zone targets all season. DeSean Jackson is another test case, as he is a notorious big-play receiver, and he has averaged less than one red-zone target per game in his career. So the question is, where does Bryant stack up in the red zone?
In his 21 games, Bryant has seen 22 red-zone targets and caught seven touchdowns from those targets. That's a 31.8 percent touchdown rate compared to Antonio Brown's 27.6 percent rate during the same period. Of course, Brown saw many more targets, but the idea that Bryant is only a big-play, boom-or-bust receiver doesn't jive with his red-zone opportunities.
And just to put some whipped cream and a cherry on top of Bryant's outlook; we should see how he's been used in the postseason. Bryant, a rookie in 2014, saw nine targets in his first playing game and caught five for 61 yards and a touchdown, plus rushed for a six-yard touchdown. In his second season, he played in two playoff games and saw 21 targets, catching 14 for 183 yards and a touchdown, while also rushing for a 84 yards, including yet another touchdown, that one from 44 yard out. The fact that he was so heavily used in the most important games of Pittsburgh's season is something to note, but the fact that he's good enough to put up 344 total yards and four touchdowns in three playoff games in his first two seasons is amazing.
So, there are tons of good stats for us to get excited about for Bryant coming into this season, and now he'll just need to work at replicating them. There's no doubt he'll be out to prove the doubters wrong, and the Steelers need him starting, so let's sit back and watch what could be a great 2017 for Bryant.
Check out WalterFootball.com's other
Fantasy Football Rankings
.
More 2015 Fantasy Football Articles:
Fantasy Football Rankings
2015 Fantasy Football Rankings:
2015 Fantasy Football Rankings: Quarterbacks
- 9/10 (Walt)
Chet Gresham's Fantasy Football Quarterback Rankings
- 9/4 (Chet)
2015 Fantasy Football Rankings: Running Backs
- 9/10 (Walt)
Chet Gresham's Fantasy Football Running Back Rankings
- 9/4 (Chet)
2015 Fantasy Football Rankings: Wide Receivers
- 9/10 (Walt)
Chet Gresham's Fantasy Football Wide Receiver Rankings
- 9/4 (Chet)
2015 Fantasy Football Rankings: Tight Ends
- 9/10 (Walt)
Chet Gresham's Fantasy Football Tight End Rankings
- 9/4 (Chet)
Chet Gresham's Fantasy Football Flex Rankings
- 9/4 (Chet)
2015 Fantasy Football PPR Rankings
- 9/4 (Chet)
2015 Fantasy Football Rankings: Defenses
- 8/27 (Walt)
2015 Fantasy Football Rankings: Kickers
- 8/27 (Walt)
Fantasy Football Rookie Rankings
- 5/14 (Walt)
Fantasy Football Rookie Rankings: Dynasty
- 5/14 (Walt)
2015 Fantasy Football Mock Drafts:
2015 Fantasy Football Mock Draft Simulator
- 9/10 (Walt)
2015 Fantasy Football Mock Draft
- 9/3 (Walt)
2015 Fantasy Football Mock Draft
- 8/27 (Walt)
2015 Fantasy Football Mock Draft
- 8/20 (Walt)
2015 Fantasy Football Mock Draft
- 8/13 (Walt)
2015 Fantasy Football Experts Draft
- 8/11 (Chet)
2015 Fantasy Football Mock Draft
- 8/7 (Walt)
2015 Fantasy Football Mock Draft
- 8/6 (Chet)
2015 Fantasy Football Mock Draft
- 7/31 (Walt)
2015 Fantasy Football Mock Draft
- 7/23 (Walt)
2015 Fantasy Football Mock Draft (2-QB)
- 7/15 (Chet)
2015 Fantasy Football Mock Draft (PPR)
- 7/6 (Chet)
2015 Fantasy Football Cheat Sheets:
2015 Fantasy Football Cheat Sheet: Top 250
- 9/10 (Walt)
2015 Fantasy Football Cheat Sheet: Top 250 PPR
- 9/10 (Walt)
2015 Fantasy Football Cheat Sheet: Top 250 2-QB
- 9/10 (Walt)
2015 Fantasy Football Cheat Sheet: Top 250 Touchdown League
- 9/10 (Walt)
2015 Fantasy Football Cheat Sheet: Custom
- 9/10 (Walt)
2015 Fantasy Football: Dynasty Rankings
- 9/10 (Walt)
Chet Gresham's Fantasy Football Top 200 Rankings
- 9/4 (Chet)
Chet Gresham's 2015 Fantasy Football Positional Cheat Sheet
- 9/4 (Chet)
Chet Gresham's 2015 Fantasy Football Overall Cheat Sheet
- 9/4 (Chet)
2015 Fantasy Football Articles:
2015 Fantasy Football Stock Report: Training Camp
- 9/10 (Walt)
Fantasy Football Tight End Matchup Chart: Week 1
- 9/9 (Chet)
Fantasy Football Wide Receiver Matchup Chart: Week 1
- 9/8 (Chet)
2015 Fantasy Football Sleepers
- 9/8 (Walt)
Fantasy Football Running Back Matchup Chart: Week 1
- 9/7 (Chet)
Fantasy Football Quarterback Matchup Chart: Week 1
- 9/6 (Chet)
2015 NFL Preseason Recap, Fantasy Football Notes
- 9/4 (Walt)
2015 Fantasy Football Preseason Stock
- 9/4 (Walt)
2015 Fantasy Football Quarterback Targets
- 9/4 (Walt)
2015 Fantasy Football Busts
- 9/4 (Walt)
2015 Fantasy Football Goal-Line Running Backs
- 9/3 (Chet)
2015 Fantasy Football News
- 9/1 (Chet)
2015 Fantasy Football: Better Than ADP
- 8/31 (Chet)
Daily Fantasy Football: Running Backs
- 8/27 (Chet)
2015 Fantasy Football: Late-Round Running Back Fliers
- 8/24 (Chet)
2015 Fantasy Football Fallout: Jordy Nelson Injury
- 8/24 (Chet)
2015 Fantasy Football Players to Target
- 8/22 (Chet)
2015 Fantasy Football Spreadsheets
- 8/22 (Walt)
2015 Fantasy Football Round-by-Round Strategy Guide
- 8/20 (Walt)
2015 Fantasy Football: The Perfect Draft
- 8/20 (Chet)
2015 Fantasy Football Players to Avoid: LeSean McCoy
- 8/18 (Chet)
2015 Fantasy Football Values: Wide Receivers
- 8/14 (Chet)
Daily Fantasy Football: Wide Receivers
- 7/29 (Chet)
2015 Fantasy Football Value Profile: Brian Quick
- 7/22 (Walt)
2015 Fantasy Football Value Profile: Eli Manning
- 7/17 (Walt)
Daily Fantasy Football: A Primer
- 7/10 (Chet)
2015 Fantasy Football Value Profile: Jarvis Landry
- 7/7 (Walt)
Fantasy Football Offseason Stock Report: Up
- 5/15 (Walt)
Fantasy Football Offseason Stock Report: Down
- 5/15 (Walt)
2015 Fantasy Football: First-Round Bust History
- 2/17 (Walt)
2015 Fantasy Football: Overdrafted Players
- 2/15 (Walt)
2015 Fantasy Football: Running Backs with Most Carries
- 2/15 (Walt)
NFL Picks
- Oct. 22
2020 NFL Mock Draft
- Oct. 20
2019 NFL Mock Draft
- Oct. 18
Fantasy Football Rankings
- Sept. 5
2019 NBA Mock Draft
- Aug. 13
NFL Power Rankings
- June 3