By Chet Gresham -
@ChetGresham
Follow
@walterfootball
for updates.
Marshawn Lynch is in the building, and the Raiders look like they're going to keep him in that building - for a little while at least. Beast Mode appears to be on the verge of being traded to the Raiders somehow, which means un-retiring and some other paper work that I'm not all that interested in, but what I am interested in, is Lynch's fantasy usefulness for the 2017 season.
First off, Lynch will turn 31 years old on April 22nd. He will have spent his 30th year on earth traveling and apparently resting and then traveling some more. I'm guessing that at least puts him on the healthy side of not healthy. Thirty-one is old for a running back, but in no way does it mean he can't play anymore. Lynch's 2015 season was marred by a sports-hernia, so the year off seems useful, but also is worrisome as far as him getting completely back into playing shape and being able to protect himself from injuries. Since 1983, running backs 31 years of age or older have rushed for over 1,000 yards 22 times. And, around that many topped 250 rushing attempts. That number doesn't boost my faith in Lynch, but it also shows that plenty of backs have done it, including Frank Gore just last season, when he hit 1,025 yards rushing at the age of 33.
But what about the Oakland offense and the competition he'll see for touches? First off, Latavius Murray is gone. Despite being part of a committee last season, he was the main back, which included goal-line duties. The Oakland running backs as a whole rushed 24 times inside the opponent's five-yard line, which ranked sixth overall in the league. They rushed for 11 touchdowns from inside the five, which ranked fourth in the league. Murray saw the bulk of those, 17, and scored a healthy nine touchdowns on those carries. These are all good signs for Lynch's value, as he would be the no-doubt goal-line back.
The Raiders have some interesting running backs in DeAndre Washington, Jalen Richard and Jamize Olawale, but none will take Lynch's early down and goal-line crown as long as he's healthy. They would take away some receiving responsibility even though Lynch has been competent in that role. At this point in his career though, coupled with young receiving backs next to him, I wouldn't want to put much stock in a big PPR season.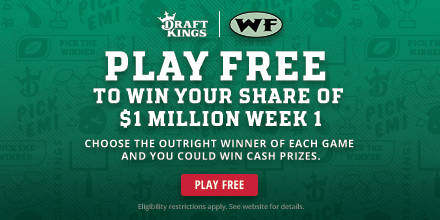 What kind of line do the Raiders have? First off, take a look at Latavius Murray's not-so-great ability and then look at how successful he was at the goal line last year. The Raiders have strength up front. PFF's Sam Monson ranks their line as the fourth best in the league. That ranking is also backed up by Derek Carr taking the fewest sacks in the league last season with just 18 - compare that to the Browns QBs, who were sacked 66 times!. The Raiders' line is solid, and if Lynch is a full-go, he has plenty of touchdown upside at the very least.
And the last bit of good news you can take or leave, is the fact that he is returning home to the Bay Area and the Raiders are leaving for Las Vegas in two to three years. Lynch isn't going to Vegas. If he signs, he wants a year or two in Oakland to try to bring that city some playoff success and hopefully a championship. He isn't returning just for a paycheck. If he's back, I'm bullish on him, especially in non-PPR leagues, where his touchdown numbers could put him toward the top-five fantasy running backs in the league.
For more detailed recommendations, check out WalterFootball.com's
Fantasy Forecast: Wide Receiver Rankings
. Also, check out WalterFootball.com's other
Fantasy Football Rankings
.
More 2015 Fantasy Football Articles:
Fantasy Football Rankings
2015 Fantasy Football Rankings:
2015 Fantasy Football Rankings: Quarterbacks
- 9/10 (Walt)
Chet Gresham's Fantasy Football Quarterback Rankings
- 9/4 (Chet)
2015 Fantasy Football Rankings: Running Backs
- 9/10 (Walt)
Chet Gresham's Fantasy Football Running Back Rankings
- 9/4 (Chet)
2015 Fantasy Football Rankings: Wide Receivers
- 9/10 (Walt)
Chet Gresham's Fantasy Football Wide Receiver Rankings
- 9/4 (Chet)
2015 Fantasy Football Rankings: Tight Ends
- 9/10 (Walt)
Chet Gresham's Fantasy Football Tight End Rankings
- 9/4 (Chet)
Chet Gresham's Fantasy Football Flex Rankings
- 9/4 (Chet)
2015 Fantasy Football PPR Rankings
- 9/4 (Chet)
2015 Fantasy Football Rankings: Defenses
- 8/27 (Walt)
2015 Fantasy Football Rankings: Kickers
- 8/27 (Walt)
Fantasy Football Rookie Rankings
- 5/14 (Walt)
Fantasy Football Rookie Rankings: Dynasty
- 5/14 (Walt)
2015 Fantasy Football Mock Drafts:
2015 Fantasy Football Mock Draft Simulator
- 9/10 (Walt)
2015 Fantasy Football Mock Draft
- 9/3 (Walt)
2015 Fantasy Football Mock Draft
- 8/27 (Walt)
2015 Fantasy Football Mock Draft
- 8/20 (Walt)
2015 Fantasy Football Mock Draft
- 8/13 (Walt)
2015 Fantasy Football Experts Draft
- 8/11 (Chet)
2015 Fantasy Football Mock Draft
- 8/7 (Walt)
2015 Fantasy Football Mock Draft
- 8/6 (Chet)
2015 Fantasy Football Mock Draft
- 7/31 (Walt)
2015 Fantasy Football Mock Draft
- 7/23 (Walt)
2015 Fantasy Football Mock Draft (2-QB)
- 7/15 (Chet)
2015 Fantasy Football Mock Draft (PPR)
- 7/6 (Chet)
2015 Fantasy Football Cheat Sheets:
2015 Fantasy Football Cheat Sheet: Top 250
- 9/10 (Walt)
2015 Fantasy Football Cheat Sheet: Top 250 PPR
- 9/10 (Walt)
2015 Fantasy Football Cheat Sheet: Top 250 2-QB
- 9/10 (Walt)
2015 Fantasy Football Cheat Sheet: Top 250 Touchdown League
- 9/10 (Walt)
2015 Fantasy Football Cheat Sheet: Custom
- 9/10 (Walt)
2015 Fantasy Football: Dynasty Rankings
- 9/10 (Walt)
Chet Gresham's Fantasy Football Top 200 Rankings
- 9/4 (Chet)
Chet Gresham's 2015 Fantasy Football Positional Cheat Sheet
- 9/4 (Chet)
Chet Gresham's 2015 Fantasy Football Overall Cheat Sheet
- 9/4 (Chet)
2015 Fantasy Football Articles:
2015 Fantasy Football Stock Report: Training Camp
- 9/10 (Walt)
Fantasy Football Tight End Matchup Chart: Week 1
- 9/9 (Chet)
Fantasy Football Wide Receiver Matchup Chart: Week 1
- 9/8 (Chet)
2015 Fantasy Football Sleepers
- 9/8 (Walt)
Fantasy Football Running Back Matchup Chart: Week 1
- 9/7 (Chet)
Fantasy Football Quarterback Matchup Chart: Week 1
- 9/6 (Chet)
2015 NFL Preseason Recap, Fantasy Football Notes
- 9/4 (Walt)
2015 Fantasy Football Preseason Stock
- 9/4 (Walt)
2015 Fantasy Football Quarterback Targets
- 9/4 (Walt)
2015 Fantasy Football Busts
- 9/4 (Walt)
2015 Fantasy Football Goal-Line Running Backs
- 9/3 (Chet)
2015 Fantasy Football News
- 9/1 (Chet)
2015 Fantasy Football: Better Than ADP
- 8/31 (Chet)
Daily Fantasy Football: Running Backs
- 8/27 (Chet)
2015 Fantasy Football: Late-Round Running Back Fliers
- 8/24 (Chet)
2015 Fantasy Football Fallout: Jordy Nelson Injury
- 8/24 (Chet)
2015 Fantasy Football Players to Target
- 8/22 (Chet)
2015 Fantasy Football Spreadsheets
- 8/22 (Walt)
2015 Fantasy Football Round-by-Round Strategy Guide
- 8/20 (Walt)
2015 Fantasy Football: The Perfect Draft
- 8/20 (Chet)
2015 Fantasy Football Players to Avoid: LeSean McCoy
- 8/18 (Chet)
2015 Fantasy Football Values: Wide Receivers
- 8/14 (Chet)
Daily Fantasy Football: Wide Receivers
- 7/29 (Chet)
2015 Fantasy Football Value Profile: Brian Quick
- 7/22 (Walt)
2015 Fantasy Football Value Profile: Eli Manning
- 7/17 (Walt)
Daily Fantasy Football: A Primer
- 7/10 (Chet)
2015 Fantasy Football Value Profile: Jarvis Landry
- 7/7 (Walt)
Fantasy Football Offseason Stock Report: Up
- 5/15 (Walt)
Fantasy Football Offseason Stock Report: Down
- 5/15 (Walt)
2015 Fantasy Football: First-Round Bust History
- 2/17 (Walt)
2015 Fantasy Football: Overdrafted Players
- 2/15 (Walt)
2015 Fantasy Football: Running Backs with Most Carries
- 2/15 (Walt)
NFL Picks
- Oct. 22
2020 NFL Mock Draft
- Oct. 20
2019 NFL Mock Draft
- Oct. 18
Fantasy Football Rankings
- Sept. 5
2019 NBA Mock Draft
- Aug. 13
NFL Power Rankings
- June 3