These are random/interesting e-mails or Facebook posts I've received. The e-mails are italicized and left mostly unedited. My responses follow them.
11/24/09: Hate Mail
From Joe M.:

GOOD JOB WITH UR GAME OF THE YEAR YOU F*****G IDIOT

MY BUDDY TOLD ME U WER GOOD AND GET THE BIG GAMES RIGHT BUT YOU DONT KNOW S***

YOU PUT $8000 JUS CUZ A COACH WAS FIRED WTFFFFFFFF YOU HAVE NO IDEA WHAT UR DOING

U PROBLY DONT EVEN KNOW THAT MARSHON LYNCH IS THE BILLS RB YOU DUMBA**

I PUT ALL MY BANKROOL ON THAT GAME AND YOU BANKRUPPED ME WTF IS YOUR PROBLEM

TAKE DOWN UR SITE AND STOP PRETENDING U HAVE ANY F*****G CLUE WHAT UR DOING F*****G DOUCHEBAG

U ACT LIKE YOUR A HOT SHOT AND YOURE A FRAUD

ADMIT UR A F*****G FRAUD

BE A MAN YOU SPIKY HAIR DOUCHEBAG MOTHER F****R

STUPID SORRY A** LITTLE BOY

U PROBLY DONT EVEN BET ON THESE GAMES $100 UNITS LIEING F****T

TAKE DOWN UR SITE AND BE HUMBLE F*****T

F*** YOU

ILL F*** YOU IN A**

TEACH YOU TO BE HUMBLE!

--> Thanks for the hilarious e-mail. I got a kick out of it, though I'm not sure who "MARSHON LYNCH" is.

Sorry you lost money with the Jaguars, but even with the Pick of the Month loss, I still won this week (9-6-1, +$700).

Betting against teams with fired coaches works most of the time. Nothing works 100 percent, and this was one instance where it just failed. Jack Del Rio didn't prepare his team and had an awful game plan with Dirk Koetter. This is only the second Pick of the Month I've lost since '07. You can't win em all.

"BE A MAN YOU SPIKY HAIR DOUCHEBAG MOTHER F****R" Haha classic.








From Other Unhappy Emailers:

1. WALTER WHEN ARE YOU GOING TO GIVE SOME GOOD ADVICE FOR GAMES? I LOST A BOAT OF MONEY FOLLOWING YOUR HIGH UNIT PICKS... PICK OF THE MONTH HUH...LOL 8 UNITS. I HAVE A BETTER CHANCE FLIPPING A COIN. WALTER FOOTBALL SHOULD BE CALLED GO BROKE FOOTBALL.

2. I just want to tell you that your picks have really been bad lately. I dont mean to hate or anything but this is as bad a stretch as ive seen from you. If this was spanish i would make a joke about you being on crack or something but in english it would sound too bad.

3. OK c**t.

--> All of this after a 9-6-1, +$700 week. Imagine what'll happen if I have a real losing week. My house might just get nuked.








From Chad M.:

You should be very, very careful of your name calling. It could easily come back to bite you in the a**. I wish you and your family the best of luck. You're good people.

--> Even though I don't know you, thanks for the advice and the good-luck wishes!

Fortunately, it's all satirical, so it doesn't really matter. If the creators of South Park can get away with berating celebrities and denouncing religions, I think I'll be OK with bashing Emmitt's grammar and Al Davis' thirst for virgin blood.



Random Mailbag Archive:

Random Mailbag Home
JaMarcus Russell's Purple Drank - July 11
Jerks of the Week Responses - May 4
Drunk Mail, Hate Mail, Lost Mail - March 24
Al Davis Hate Mails/E-mails - March 2
Hackers and Dog Killers - Feb. 8
Another Weekend of Hatemail - Jan. 25
One Pick Wrong, Six New Hate Mails - Jan. 18
Fresh Batch of Hate Mail - Jan. 17
First Hate Mail of the Year - Jan. 10
Hate Mail - Dec. 29
Kansas, Matt Millen, Stolen Word - Dec. 19
Rebecca Grant, Debacled English, Fat Wife - Dec. 12
Hate Mail, Vick Mail, Delhomme Mail - Dec. 5
Fat Coaches, Dumb Coaches, Fantasy Fails - Nov. 28
Hate Mail - Nov. 24
Vikings, Jerks Entry, Marriage Talk - Nov. 21



Jerks of the Week





NFL Picks - Dec. 3


2018 NFL Mock Draft - Dec. 3


2017 NFL Mock Draft - Dec. 1


Fantasy Football Rankings - Sept. 7


2017 NBA Mock Draft - June 23


NFL Free Agents


');


NFL Picks - Dec. 3


2018 NFL Mock Draft - Dec. 3


2017 NFL Mock Draft - Dec. 1


Fantasy Football Rankings - Sept. 7


2017 NBA Mock Draft - June 23


NFL Free Agents








by
Burton

by
Burton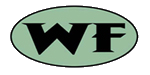 NFL Rivalry His...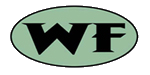 NFL Betting Tre...

by James1995

by romancandle
---
Support Walt's Other Site:

Sales Tips and Sales Advice - Tons of sales tips, sales techniques and sales advice, including a Sales Mock Draft: The 32 Worst Things You Can Do in Sales.