By Chet Gresham -
@ChetGresham
Follow
@walterfootball
for updates.
and 2. Brandon Marshall and Odell Beckham Jr., Giants.
Amazingly the top-two red-zone-target accumulators over the past two seasons are now on the same team! Brandon Marshall and Odell Beckham Jr. led the way with 44 and 42 red-zone targets, catching a combined 24 touchdowns. Those numbers might come down for Marshall, as they already did last year in a down season with the Jets, but we do know that Marshall is a touchdown maker, and as the No. 2 target for the Giants, he will see targets, but how many?

The Giants will run the same offense as usual, so target numbers should stay somewhat stable. Last season, Beckham had 23 red-zone targets, while Sterling Shepard and Victor Cruz saw 13 and seven, which, if you took calculus equals 20 total. Shepard could see a small chunk of those, but Marshall is one of the best end-zone targets in the game and will get plenty. I could even see him topping Odell Beckham Jr.'s red-zone numbers while Beckham sees more work in the mid-range to deep passing game. If Eli Manning can gather his whereabouts for a season, these two receivers could put up huge numbers in a pass-first offense with no running game or tight end.



Anquan Boldin, FA.
Anquan Boldin amazingly came in second with 22 red-zone targets last season and 19 the season before. He currently isn't on a team, but will likely sign with a team late in the summer. He still knows how to box out and "Antonio Gates" a touchdown, but he's no longer going to see enough total targets to compensate for when he doesn't score a touchdown. If there are still such things as touchdown-only leagues, then sneak him on your team.



Allen Robinson, Jaguars.
If Blake Bortles were good, Allen Robinson might already be in the Hall of Fame, but alas, Bortles is not good. But, the one thing Robinson has been good at is finding the end zone. Over the last two seasons, he's seen 40 targets when inside the opponent's 20-yard-line and has caught 23 of those for a league-high 18 touchdowns. The next two red-zone touchdown leaders are Doug Baldwin and Brandon Marshall with 13. That's a big difference, and one that shows just how effective Robinson is in close quarters. Of course, he fell off a cliff last season and did most of his damage in 2015, but I expect a rebound with Doug Marrone helping open up the passing game this year.



Demaryius Thomas, Broncos.
Demaryius Thomas tied Robinson with 40 red-zone targets, but didn't even sniff his 18 touchdowns, hauling in just seven for scores. Of course, Thomas has had poor quarterbacking over the last two seasons, but that dropoff in quarterback play doesn't seem like it's going to change much this season. Thomas does blame some of his ills on health, but I'll need him to see better targets from a decent quarterback before jumping back on board.



Antonio Brown, Steelers.
Antonio Brown isn't your prototypical red-zone receiver, but he's, of course, too good not to get used the closer to the end zone his team gets. His 39 red-zone targets ranks fifth, while his 12 touchdowns is up near the top. He's still too good not to keep targeting in the end zone, which keeps him from being T.Y. Hilton when it comes to fantasy upside.



DeAndre Hopkins, Texans.
Like Allen Robinson, DeAndre Hopkins took a nosedive last season with bad quarterbacking. Hopkins led the league in red-zone targets in 2015 with 29 and then dipped to just 10 last season. Yes, just 10 targets once inside the opponent's 20-yard line. That seems impossible until you realize just how poor Brock Osweiler was. Mr. Osweiler chose a tight end as his No. 1 target around the goal line. Hopefully this year, whoever the Texans scrape off the sideline to start should at least throw him the ball more than 10 times in scoring position.



Larry Fitzgerald, Cardinals.
Mr. Dependable Larry Fitzgerald has also seen 39 total red-zone targets over the last two seasons, and like Antonio Brown, Fitzgerald has turned those into 12 touchdowns. With Fitzgerald nearing the end of his career, we should see how he progressed from '15 to '16. He had 18 targets in the red zone in '15, ranking 17th, and 21 last season, ranking sixth. The target numbers are good, but his touchdowns from the red zone went from eight to four. The target numbers show Fitzgerald should have had more, but touchdowns are a fickle beast. I like that he's still getting good red-zone targets and appears to once again be the No. 1 target in the Cardinals' offense, so I'm fine with drafting him, especially when he falls due to age.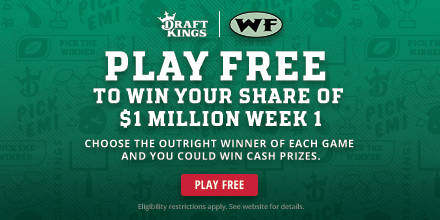 Davante Adams, Packers.
Davante Adams had 13 red-zone targets (41st) in 2015 and caught six for one touchdown. In 2016, he saw 23 (second) and caught 14 for nine touchdowns. So, Adams is undoubtedly moving in the right direction. He still scares me, but as long as he gets these red-zone targets from Aaron Rodgers, he's going to score touchdowns.



Mike Evans, Bucs.
Mike Evans led all receivers in total targets last season, but came in with the 10th-most red-zone targets, while in the previous season, he ranked 10th in total targets and finished 22nd in red-zone targets. The good news is that Evans finished with 12 touchdowns in 2016 and his overall target numbers should remain strong, and with DeSean Jackson coming to town, Evans' targets should be a bit more fruitful.



For more recommendations, check out WalterFootball.com's
Fantasy Football Rankings
.
More 2015 Fantasy Football Articles:
Fantasy Football Rankings
2015 Fantasy Football Rankings:
2015 Fantasy Football Rankings: Quarterbacks
- 9/10 (Walt)
Chet Gresham's Fantasy Football Quarterback Rankings
- 9/4 (Chet)
2015 Fantasy Football Rankings: Running Backs
- 9/10 (Walt)
Chet Gresham's Fantasy Football Running Back Rankings
- 9/4 (Chet)
2015 Fantasy Football Rankings: Wide Receivers
- 9/10 (Walt)
Chet Gresham's Fantasy Football Wide Receiver Rankings
- 9/4 (Chet)
2015 Fantasy Football Rankings: Tight Ends
- 9/10 (Walt)
Chet Gresham's Fantasy Football Tight End Rankings
- 9/4 (Chet)
Chet Gresham's Fantasy Football Flex Rankings
- 9/4 (Chet)
2015 Fantasy Football PPR Rankings
- 9/4 (Chet)
2015 Fantasy Football Rankings: Defenses
- 8/27 (Walt)
2015 Fantasy Football Rankings: Kickers
- 8/27 (Walt)
Fantasy Football Rookie Rankings
- 5/14 (Walt)
Fantasy Football Rookie Rankings: Dynasty
- 5/14 (Walt)
2015 Fantasy Football Mock Drafts:
2015 Fantasy Football Mock Draft Simulator
- 9/10 (Walt)
2015 Fantasy Football Mock Draft
- 9/3 (Walt)
2015 Fantasy Football Mock Draft
- 8/27 (Walt)
2015 Fantasy Football Mock Draft
- 8/20 (Walt)
2015 Fantasy Football Mock Draft
- 8/13 (Walt)
2015 Fantasy Football Experts Draft
- 8/11 (Chet)
2015 Fantasy Football Mock Draft
- 8/7 (Walt)
2015 Fantasy Football Mock Draft
- 8/6 (Chet)
2015 Fantasy Football Mock Draft
- 7/31 (Walt)
2015 Fantasy Football Mock Draft
- 7/23 (Walt)
2015 Fantasy Football Mock Draft (2-QB)
- 7/15 (Chet)
2015 Fantasy Football Mock Draft (PPR)
- 7/6 (Chet)
2015 Fantasy Football Cheat Sheets:
2015 Fantasy Football Cheat Sheet: Top 250
- 9/10 (Walt)
2015 Fantasy Football Cheat Sheet: Top 250 PPR
- 9/10 (Walt)
2015 Fantasy Football Cheat Sheet: Top 250 2-QB
- 9/10 (Walt)
2015 Fantasy Football Cheat Sheet: Top 250 Touchdown League
- 9/10 (Walt)
2015 Fantasy Football Cheat Sheet: Custom
- 9/10 (Walt)
2015 Fantasy Football: Dynasty Rankings
- 9/10 (Walt)
Chet Gresham's Fantasy Football Top 200 Rankings
- 9/4 (Chet)
Chet Gresham's 2015 Fantasy Football Positional Cheat Sheet
- 9/4 (Chet)
Chet Gresham's 2015 Fantasy Football Overall Cheat Sheet
- 9/4 (Chet)
2015 Fantasy Football Articles:
2015 Fantasy Football Stock Report: Training Camp
- 9/10 (Walt)
Fantasy Football Tight End Matchup Chart: Week 1
- 9/9 (Chet)
Fantasy Football Wide Receiver Matchup Chart: Week 1
- 9/8 (Chet)
2015 Fantasy Football Sleepers
- 9/8 (Walt)
Fantasy Football Running Back Matchup Chart: Week 1
- 9/7 (Chet)
Fantasy Football Quarterback Matchup Chart: Week 1
- 9/6 (Chet)
2015 NFL Preseason Recap, Fantasy Football Notes
- 9/4 (Walt)
2015 Fantasy Football Preseason Stock
- 9/4 (Walt)
2015 Fantasy Football Quarterback Targets
- 9/4 (Walt)
2015 Fantasy Football Busts
- 9/4 (Walt)
2015 Fantasy Football Goal-Line Running Backs
- 9/3 (Chet)
2015 Fantasy Football News
- 9/1 (Chet)
2015 Fantasy Football: Better Than ADP
- 8/31 (Chet)
Daily Fantasy Football: Running Backs
- 8/27 (Chet)
2015 Fantasy Football: Late-Round Running Back Fliers
- 8/24 (Chet)
2015 Fantasy Football Fallout: Jordy Nelson Injury
- 8/24 (Chet)
2015 Fantasy Football Players to Target
- 8/22 (Chet)
2015 Fantasy Football Spreadsheets
- 8/22 (Walt)
2015 Fantasy Football Round-by-Round Strategy Guide
- 8/20 (Walt)
2015 Fantasy Football: The Perfect Draft
- 8/20 (Chet)
2015 Fantasy Football Players to Avoid: LeSean McCoy
- 8/18 (Chet)
2015 Fantasy Football Values: Wide Receivers
- 8/14 (Chet)
Daily Fantasy Football: Wide Receivers
- 7/29 (Chet)
2015 Fantasy Football Value Profile: Brian Quick
- 7/22 (Walt)
2015 Fantasy Football Value Profile: Eli Manning
- 7/17 (Walt)
Daily Fantasy Football: A Primer
- 7/10 (Chet)
2015 Fantasy Football Value Profile: Jarvis Landry
- 7/7 (Walt)
Fantasy Football Offseason Stock Report: Up
- 5/15 (Walt)
Fantasy Football Offseason Stock Report: Down
- 5/15 (Walt)
2015 Fantasy Football: First-Round Bust History
- 2/17 (Walt)
2015 Fantasy Football: Overdrafted Players
- 2/15 (Walt)
2015 Fantasy Football: Running Backs with Most Carries
- 2/15 (Walt)
NFL Picks
- Oct. 15
2020 NFL Mock Draft
- Oct. 13
2019 NFL Mock Draft
- Oct. 11
Fantasy Football Rankings
- Sept. 5
2019 NBA Mock Draft
- Aug. 13
NFL Power Rankings
- June 3