With OTAs underway, there will be updates daily to this 2017 Fantasy Football OTAs, Training Camp Stock page if anything noteworthy happens.
If there's an injury or a player surprising/disappointing, I'll let you know about it and adjust my
2017 Fantasy Football Rankings
accordingly. Follow me
@walterfootball
for updates.
2017 Fantasy Football Training Camp Stock:
Week of Aug. 14
|
Week of Aug 14
|
Week of Aug 7
|
Week of July 31
|
Week of July 24
|
Week of July 10
|
Week of June 26
|
Week of June 19
|
Week of June 12
|
Week of June 5
|
Week of May 29
|
Week of May 22
|
Week of May 15
2017 Fantasy Football Stock Report - Week of Aug. 14
Aug. 20

Anquan Boldin, WR, Bills

Anquan Boldin has announced his retirement. He was being chosen in the middle of the 14th round (14.04 ADP) for some reason, so he was worth mentioning as a stock-down player.

Zay Jones, WR, Bills

With Anquan Boldin retiring and Jordan Matthews nursing an injury, Zay Jones is Buffalo's lone remaining viable receiver. It's hard to like any non-running back in Buffalo's offense, but Jones is definitely draftable. Unfortunately, Boldin's retirement could bump Jones' ADP.
Aug. 18

John Brown, WR, Cardinals

Bruce Arians questioned John Brown's ability to keep playing with the Cardinals because of his sickle-cell trait. Arians said Brown would have to fully recover and then even talked about replacing him. I liked Brown as a sleeper, but I would now recommend J.J. Nelson instead in light of Arians' comments.

Jamison Crowder, WR, Redskins

Jamison Crowder is considered the No. 2 option in the passing game, behind Jordan Reed, per Mike Jones, Washington Post. In other words, Crowder will be Kirk Cousins' top option when Reed is injured. Crowder is being drafted too late, so make sure you get him as a nice value pick.
Aug. 17

Kenny Golladay, WR, Lions

Kenny Golladay worked with the first-team for the first time in practice Wednesday, according to Dave Birkett, Detroit Free-Press. It's well deserved. Golladay has been terrific in practice, and he showed off his talents in the first preseason game. Golladay should win the starting job, and he makes for a terrific late-round flier.

Ty Montgomery, RB, Packers

Ty Montgomery will miss the second preseason game. Jamaal Williams will work with the first team, which is a great opportunity for him to claim a good portion of the workload away from Montgomery. I think Montgomery is going way too early in fantasy mock drafts.
Aug. 16

Jay Ajayi, RB, Dolphins

Jay Ajayi has cleared concussion protocol, according to Adam Beasley, Miami Herald. Ajayi missed two weeks in total. It's great that he's back, but if he missed two weeks with his previous concussion, he could be out longer with his next one.

John Brown, WR, Cardinals

John Brown was reportedly back from a quad injury, but said he's not going to rush back. Brown said he's using caution to return, so he won't play in the second preseason game. Brown is being smart by being patient, but this is a reminder that he's fragile. I've liked Brown this year, but it would be crazy not to acknowledge that he comes with substantial risk.

DeMarco Murray, RB, Titans

DeMarco Murray has returned from his hamstring injury, per Jim Wyatt, Titans Online. Murray missed two weeks. Hamstring issues are tricky, and it could resurface. Murray certainly hasn't been the most durable running back over the years, and given that his ADP is 1.12 this year (4.01 in 2016), I would stay away, as there is too much risk.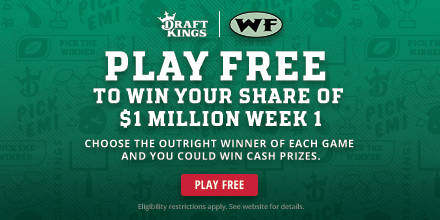 Aug. 15

Jay Ajayi, RB, Dolphins

Jay Ajayi has yet to clear concussion protocol. It's been two weeks so far, yet Ajayi has yet to receive the green light. This is becoming a bit concerning. If Ajayi returns, but suffers another concussion during the regular season, he could be out much longer.

Zach Ertz, TE, Eagles

Zach Ertz is someone I forgot to mention in my Jordan Matthews reaction (posted below.) Ertz will see more targets in the wake of the Matthews trade, so he needs to be bumped up in the rankings.

Zay Jones, WR, Bills

With Jordan Matthews injured, Zay Jones deserves a stock up. I'm not crazy about him because he's a rookie playing in a middling passing attack, but he's not a bad late-round option.

Jordan Matthews, WR, Bills

Jordan Matthews is out for several weeks with a chipped sternum. Matthews suffered the injury 15 minutes into his first practice with the Bills. Given that Matthews won't be able to acclimate himself into the offense, he'll have a steep learning curve. I wouldn't draft him right now as a result. Zay Jones, meanwhile, looks more appealing.
NFL Trades and Suspension

Nelson Agholor, WR, Eagles

Nelson Agholor will have more opportunities with Jordan Matthews traded. However, I don't really trust Agholor, who dropped a pass in the preseason opener. It's worth noting that Mack Hollins, who looked good, could be a bigger part of the Eagles' offense, but I'd like to see more from him first.

Ezekiel Elliott, RB, Cowboys

Ezekiel Elliott has been suspended for six games. He's obviously not a first-round fantasy pick anymore. I think I'd take him anywhere between the middle of the third round and the end of the fourth round. Not having him for six games will hurt, but if you can survive with a 3-3 record, you'll look great with Elliott down the stretch.

Todd Gurley, RB, Rams

As Facebook friend Chad B. pointed out, I forgot to include Todd Gurley as a stock up. He'll face fewer eight-man fronts with Sammy Watkins on the team. Given that, as well as the improved offensive line, Gurley seems poised for a huge year.

Jordan Matthews, WR, Bills

Jordan Matthews was traded to the Bills. He'll be their No. 1 receiver, so he'll have more of an impact in their offense than he would've had in Philadelphia as a slot player.

Darren McFadden, RB, Raiders

Darren McFadden is the favorite to be the primary ball-carrier with Ezekiel Elliott out. Picking up DeAngelo Williams worked for people last year in the wake of Le'Veon Bell's suspension, and like Williams, McFadden is an old running back who will benefit from a great offensive line.

Sammy Watkins, WR, Rams
Sammy Watkins was traded to the Rams. I don't think he gets a stock up or down for this, as he goes from playing in one pedestrian passing offense to another.

Robert Woods, WR, Rams

I didn't recommend Robert Woods as a draftable player, but his only appeal was the fact that he was the Rams' No. 1 receiver. With Sammy Watkins in the mix, that's not the case anymore.
2017 Fantasy Football Training Camp Stock:
Week of Aug. 14
|
Week of Aug 14
|
Week of Aug 7
|
Week of July 31
|
Week of July 24
|
Week of July 10
|
Week of June 26
|
Week of June 19
|
Week of June 12
|
Week of June 5
|
Week of May 29
|
Week of May 22
|
Week of May 15
More 2017 Fantasy Football Articles:
Fantasy Football Rankings
2017 Fantasy Football Rankings:
2017 Fantasy Football Rankings: Quarterbacks
- 9/6 (Walt)
Chet Gresham's Fantasy Football Quarterback Rankings
- 8/28 (Chet)
2017 Fantasy Football Rankings: Running Backs
- 9/6 (Walt)
Chet Gresham's Fantasy Football Running Back Rankings
- 8/28 (Chet)
2017 Fantasy Football Rankings: Wide Receivers
- 9/6 (Walt)
Chet Gresham's Fantasy Football Wide Receiver Rankings
- 8/28 (Chet)
2017 Fantasy Football Rankings: Tight Ends
- 9/6 (Walt)
Chet Gresham's Fantasy Football Tight End Rankings
- 8/28 (Chet)
2017 Fantasy Football Rankings: Kickers
- 8/18 (Walt)
2017 Fantasy Football Rankings: Defenses
- 8/18 (Walt)
Fantasy Football Rookie Rankings
- 5/12 (Walt)
Fantasy Football Rookie Rankings: Dynasty
- 5/12 (Walt)
Fantasy Football Rookie Rankings: Dynasty
- 5/12 (Chet)
2017 Fantasy Football Mock Drafts:
2017 Fantasy Football Mock Draft: PPR
- 9/1 (Walt)
2017 Fantasy Football Mock Draft: Standard
- 8/31 (Walt)
2017 Fantasy Football Mock Draft: 2-QB, PPR
- 8/25 (Chet)
2017 Fantasy Football Mock Draft: PPR
- 8/24 (Walt)
2017 Fantasy Football Mock Draft: PPR
- 8/17 (Walt)
2017 Fantasy Football Mock Draft: Standard
- 8/10 (Walt)
2017 Fantasy Football Mock Draft: PPR
- 8/3 (Walt)
2017 Fantasy Football Mock Draft: Standard
- 7/27 (Walt)
2017 Fantasy Football Mock Draft: PPR
- 7/26 (Chet)
2017 Fantasy Football Mock Draft: PPR
- 7/20 (Walt)
2017 Fantasy Football Mock Draft: PPR
- 7/14 (Chet)
2017 Fantasy Football Mock Draft: Standard
- 7/13 (Walt)
2017 Fantasy Football Cheat Sheets:
2017 Fantasy Football Cheat Sheet: Top 250
- 9/6 (Walt)
2017 Fantasy Football Cheat Sheet: Top 250 PPR
- 9/6 (Walt)
2017 Fantasy Football Cheat Sheet: Top 250 2-QB
- 9/6 (Walt)
2017 Fantasy Football Cheat Sheet: Top 250 Touchdown League
- 9/6 (Walt)
2017 Fantasy Football Cheat Sheet: Custom
- 9/6 (Walt)
2017 Fantasy Football: Dynasty Rankings
- 9/6 (Walt)
2017 Fantasy Football PPR Rankings
- 8/16 (Chet)
2017 Fantasy Football Spreadsheets
- 9/6 (Walt)
2017 Fantasy Football Articles:
2017 Fantasy Football Stock Report: OTAs, Training Camp
- 9/6 (Walt)
2017 Fantasy Football Sleepers
- 9/2 (Walt)
2017 Fantasy Football Busts
- 9/2 (Walt)
2017 NFL Preseason Game Recaps
- 9/1 (Walt)
2017 Fantasy Football Stock Report: Preseason
- 9/1 (Walt)
2017 Fantasy Football: Running Backs with the Most Carries
- 1/31 (Walt)
NFL Picks
- Sept. 20
2019 NFL Mock Draft
- Sept. 20
Fantasy Football Rankings
- Sept. 5
2019 NBA Mock Draft
- Aug. 13
2020 NFL Mock Draft
- Aug. 1
NFL Power Rankings
- June 3