With OTAs underway, there will be updates daily to this 2017 Fantasy Football OTAs, Training Camp Stock page if anything noteworthy happens.
If there's an injury or a player surprising/disappointing, I'll let you know about it and adjust my
2017 Fantasy Football Rankings
accordingly. Follow me
@walterfootball
for updates.
2017 Fantasy Football Training Camp Stock:
Week of Aug. 14
|
Week of Aug 14
|
Week of Aug 7
|
Week of July 31
|
Week of July 24
|
Week of July 10
|
Week of June 26
|
Week of June 19
|
Week of June 12
|
Week of June 5
|
Week of May 29
|
Week of May 22
|
Week of May 15
2017 Fantasy Football Stock Report - Week of June 5
June 12

Matthew Stafford, QB, Lions (and supporting cast)

I discussed how Taylor Decker's injury will affect the Lions in the
Disaster Grades
, but haven't mentioned him when it comes to fantasy football. Decker's absence will obviously adversely affect the numbers of Matthew Stafford and his supporting cast. Stafford struggled at the end of 2016 when he lost Travis Swanson, and Decker is just about as important as Swanson is to the offense. Granted, Stafford also hurt his finger, which affected his play a bit, but there's no doubt that Swanson's injury played a factor. Decker's absence could have similar consequences, and it'll also affect Ameer Abdullah, Golden Tate and Marvin Jones.
June 11

O.J. Howard, TE, Buccaneers

Cameron Brate may keep the starting tight end job to start the season, according to Trevor Sikkema, Pewter Report. Jameis Winston has a great rapport with Brate, and O.J. Howard may need some time to develop. Howard's usage will increase as the year progresses, but it's looking like Evan Engram is the rookie tight end to own.

Sterling Shepard, WR, Giants

The Giants have been working on more two-tight end sets at OTAs, per Jordan Raanan, ESPN. This impacts Sterling Shepard, as he's the third receiver in New York's offense now that Brandon Marshall is on the team.
June 10

Evan Engram, TE, Giants

Evan Engram has been extremely impressive at OTAs, per multiple reports. Drawing Jordan Reed comparisons, Engram has been a major standout. I'm not a fan of rookie tight ends, but he's worth a shot at his 13.10 ADP.

Alshon Jeffery, WR, Eagles

Alshon Jeffery hasn't been very impressive at OTAs. Jeffery hasn't been bad, but hasn't really stood out either, per reports. He's probably a bit overrated right now, as he may have to drop in the Fantasy Football Wide Receiver Rankings.

Thomas Rawls, RB, Seahawks

Thomas Rawls has been explosive at OTAs. Rawls, highly motivated at blowing an opportunity last year, has been the top running back during Seahawks practices. Rawls at his 9.11 ADP is much more appealing than Eddie Lacy at 4.03. C.J. Prosise, meanwhile, is listed in the
Fantasy Football Sleepers
.
June 9

Zay Jones, WR, Bills

Zay Jones returned to practice this week. His quick recovery is obviously very encouraging, and he could be Buffalo's go-to weapon if the team doesn't sign Jeremy Maclin and can't get Sammy Watkins healthy.

Adrian Peterson, RB, Saints

Adrian Peterson's new teammates have gushed over how great he has looked at OTAs, per Nick Underhill, New Orleans Advocate. Peterson is clearly motivated following a lost 2016 season, so it's reasonable to expect big things from him this year. Peterson is 32, and there have been running backs who have played on a high level into their 30s. Frank Gore, for example, just gained 1,000 rushing yards at the age of 33. Peterson will share touches with Mark Ingram and Alvin Kamara, but he's worth a shot with his fourth-round ADP.
June 7

Mike Williams, WR, Chargers

Mike Williams is dealing with a mild disc herniation in his back. It's amazing that even the new Charger players are prone to injury. The coaching staff has said that Williams will miss the rest of the offseason program, and it's unclear when he'll be ready to return. The missed reps will certainly hurt Williams in the early going, meaning he's nothing but a late-round flier for now.
June 6

Mike Gillislee, RB, Patriots

Mike Gillislee has the inside track to be New England's starting running back. Gillislee is the running back to own for fantasy purposes, as he'll be taking LeGarrette Blount's role in the red zone. Just keep in mind, however, that he could vanish for fumbling.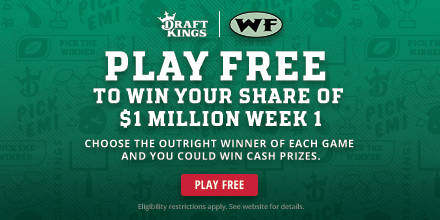 June 5

Eddie Lacy, RB, Seahawks

Eddie Lacy is attempting to lose weight by doing the P90X 30-day challenge, per Gregg Bell, Tacoma News Tribune. It would be nice if Lacy stopped eating cheeseburgers, too. Lacy has weight conditions in his contract, so it's possible that he could have a rebound season. However, he'll be sharing touches with two other running backs, which is why he has a spot in my
Fantasy Football Busts List
.
2017 Fantasy Football Training Camp Stock:
Week of Aug. 14
|
Week of Aug 14
|
Week of Aug 7
|
Week of July 31
|
Week of July 24
|
Week of July 10
|
Week of June 26
|
Week of June 19
|
Week of June 12
|
Week of June 5
|
Week of May 29
|
Week of May 22
|
Week of May 15
More 2017 Fantasy Football Articles:
Fantasy Football Rankings
2017 Fantasy Football Rankings:
2017 Fantasy Football Rankings: Quarterbacks
- 9/6 (Walt)
Chet Gresham's Fantasy Football Quarterback Rankings
- 8/28 (Chet)
2017 Fantasy Football Rankings: Running Backs
- 9/6 (Walt)
Chet Gresham's Fantasy Football Running Back Rankings
- 8/28 (Chet)
2017 Fantasy Football Rankings: Wide Receivers
- 9/6 (Walt)
Chet Gresham's Fantasy Football Wide Receiver Rankings
- 8/28 (Chet)
2017 Fantasy Football Rankings: Tight Ends
- 9/6 (Walt)
Chet Gresham's Fantasy Football Tight End Rankings
- 8/28 (Chet)
2017 Fantasy Football Rankings: Kickers
- 8/18 (Walt)
2017 Fantasy Football Rankings: Defenses
- 8/18 (Walt)
Fantasy Football Rookie Rankings
- 5/12 (Walt)
Fantasy Football Rookie Rankings: Dynasty
- 5/12 (Walt)
Fantasy Football Rookie Rankings: Dynasty
- 5/12 (Chet)
2017 Fantasy Football Mock Drafts:
2017 Fantasy Football Mock Draft: PPR
- 9/1 (Walt)
2017 Fantasy Football Mock Draft: Standard
- 8/31 (Walt)
2017 Fantasy Football Mock Draft: 2-QB, PPR
- 8/25 (Chet)
2017 Fantasy Football Mock Draft: PPR
- 8/24 (Walt)
2017 Fantasy Football Mock Draft: PPR
- 8/17 (Walt)
2017 Fantasy Football Mock Draft: Standard
- 8/10 (Walt)
2017 Fantasy Football Mock Draft: PPR
- 8/3 (Walt)
2017 Fantasy Football Mock Draft: Standard
- 7/27 (Walt)
2017 Fantasy Football Mock Draft: PPR
- 7/26 (Chet)
2017 Fantasy Football Mock Draft: PPR
- 7/20 (Walt)
2017 Fantasy Football Mock Draft: PPR
- 7/14 (Chet)
2017 Fantasy Football Mock Draft: Standard
- 7/13 (Walt)
2017 Fantasy Football Cheat Sheets:
2017 Fantasy Football Cheat Sheet: Top 250
- 9/6 (Walt)
2017 Fantasy Football Cheat Sheet: Top 250 PPR
- 9/6 (Walt)
2017 Fantasy Football Cheat Sheet: Top 250 2-QB
- 9/6 (Walt)
2017 Fantasy Football Cheat Sheet: Top 250 Touchdown League
- 9/6 (Walt)
2017 Fantasy Football Cheat Sheet: Custom
- 9/6 (Walt)
2017 Fantasy Football: Dynasty Rankings
- 9/6 (Walt)
2017 Fantasy Football PPR Rankings
- 8/16 (Chet)
2017 Fantasy Football Spreadsheets
- 9/6 (Walt)
2017 Fantasy Football Articles:
2017 Fantasy Football Stock Report: OTAs, Training Camp
- 9/6 (Walt)
2017 Fantasy Football Sleepers
- 9/2 (Walt)
2017 Fantasy Football Busts
- 9/2 (Walt)
2017 NFL Preseason Game Recaps
- 9/1 (Walt)
2017 Fantasy Football Stock Report: Preseason
- 9/1 (Walt)
2017 Fantasy Football: Running Backs with the Most Carries
- 1/31 (Walt)
2019 NFL Mock Draft
- Sept. 13
Fantasy Football Rankings
- Sept. 5
2019 NBA Mock Draft
- Aug. 13
2020 NFL Mock Draft
- Aug. 1
NFL Power Rankings
- June 3
NFL Picks
- Feb. 4