Aug. 18, 2017.
The following is a round-by-round blueprint of how I plan on drafting in my fantasy football leagues this summer.
Keep in mind that depending on the circumstances, you might not be able to completely follow this strategy once your draft begins. There could be a run on a certain position; an unexpected player could fall; or another owner may take one of the key sleepers early. You have to be able to play a lot of it by ear, but having a strategy going into the draft helps a lot.
Also, most of this assumes a 12-man league with two running backs, two receivers and a flex (ESPN standard). If your league makes you start two quarterbacks or three receivers, you'll need to adjust accordingly.
Follow me
@walterfootball
for updates.
Drafting Early: Picks 1-2:
ROUND 1:
If you have the luxury of choosing where you draft, I would definitely want to be in the top half of the draft, specifically in the top two. In the wake of Ezekiel Elliott's injury, there are two premier players this year: Le'Veon Bell and David Johnson. Select one of them and enjoy the massive advantage you'll have at the RB1 position. Which one do you choose if you have the top pick? They're close for me, but I would take Johnson because of Bell's tendency to miss some games. However, I will note that Chet Gresham prefers Bell, and he feels more strongly than I do about it.
ROUNDS 2-3:
Unless your league counts six points for touchdown passes, I wouldn't take a quarterback until the end of the third round. Running backs and receivers are just too thin to do that this year. I feel like I say that every summer, but it's even worse this year for some reason.
I would take at least one receiver, if not two. You won't get any good wideouts on the Round 4-5 turn, but you might be able to nad someone like C.J. Anderson there. Receivers you could get include Amari Cooper, Brandn Cooks, DeAndre Hopkins, Doug Baldwin and Keenan Allen.
I wouldn't be opposed to one running back and one receiver. Isaiah Crowell and Lamar Miller are running backs I'd consider at 3.01 or 3.02. I would also go for Ezekiel Elliott at this juncture.
ROUNDS 4-5:
I would consider a quarterback or tight end in this spot if some of the top players at the position - Aaron Rodgers, Rob Gronkowski, Travis Kelce - fall to you here, but that is very unlikely. Thus, the most likely avenue you have to take with these selections is to keep adding running backs and receivers. Running backs who make sense are the aforementioned Anderson, Adrian Peterson, Doug Martin and Ameer Abdullah. Logical wideouts include Allen Robinson, Martavis Bryant, Michael Crabtree and Kelvin Benjamin.
ROUNDS 6-7:
If you don't have a quarterback yet, I wouldn't worry. You can almost certainly draft a comparable one at the end of Round 8. There's no need to panic, as waiting on a signal-caller seems like the right move this year. I don't think I'd take a tight end either, as I really like quite a few who are going in the Rounds 8-11 range.
Again, the correct course of action is to keep adding running backs and receivers. Solid running backs who can be obtained include Bilal Powell, Derrick Henry, Robert Kelley and Terrance West. Correct receiver choices include Willie Snead, Jamison Crowder, Stefon Diggs and Pierre Garcon.
ROUNDS 8-9:
If you don't have a quarterback yet, take one now. It's too risky to wait any longer because owners will begin drafting backups. Philip Rivers, Ben Roethlisberger, Marcus Mariota, Dak Prescott, Matthew Stafford and Carson Wentz would be my targets at this juncture.
I'd think hard about a tight end as well. Zach Ertz slots in perfectly here, as do Kyle Rudolph and Huntery Henry.
In terms of the other positions, I would look into players like Thomas Rawls, Jacquizz Rodgers, Tyrell Williams, John Brown and Jamaal Williams.
ROUNDS 10-11:
It goes without saying that you absolutely need to nab a quarterback and a tight end if you haven't already. A backup signal-caller would also be fine. I'm a big proponent of securing a quality reserve quarterback. If your starter gets hurt or inexplicably regresses, you could be screwed because the players at that position put up the most points.
Otherwise, it's time to begin plucking players off the
2017 Fantasy Football Sleepers
list. Check out that list for players to consider.
ROUNDS 12-13:
More sleepers. Take high-upside players beginning in Round 10-11; doing otherwise would violate what I used to call the Wayne Chrebet Rule. Chrebet, a former Jets' receiver, was a very good player in real life, but was only a WR5 (an average year for him would be about 900 yards and six touchdowns). Yet, people would draft him even though as a possession receiver, he would offer no upside. You could always add someone like him on the waiver wire, so try to hit a home run with your late picks.
Oh, and don't choose a defense or kicker yet. That's just lazy.
ROUNDS 14-16:
Round 14 is my final skill-position player - a super-high-upside long shot. Round 15 is my defense. Round 16 is my kicker.
As far as defenses are concerned, I love playing matchups. Go to my
2017 Fantasy Football Defense Rankings
for details.
Drafting Middle: Picks 3-6:
ROUND 1:
You almost certainly will not be able to select one of the top two running backs. If, however, one falls to you at No. 3, follow the "Drafting Early" advice.
Otherwise, you're taking a receiver with your top pick. The four elite wideouts this year are Antonio Brown, Odell Beckham, Mike Evans and Julio Jones. I'd prefer them over all of the running backs not named David Johnson or Le'Veon Bell.
ROUNDS 2-3:
I would select one running back and one receiver with these two picks. The only exceptions are if either Aaron Rodgers or Rob Gronkowski falls to you in the middle of the third round.
Otherwise, I would certainly build on the running back and receiver positions because they are the thinnest ones this year. Some running backs to target are Ezekiel Elliott (toward the end of the second round), Jay Ajayi, Leonard Fournette, Todd Gurley and Lamar Miller. Receivers to look into include Michael Thomas, Dez Bryant and Amari Cooper.
ROUNDS 4-5:
My fourth-round pick will be the best running back or receiver available. Options include Joe Mixon, Tyreek Hill, Alshon Jeffery, Davante Adams and C.J. Anderson. Make sure to check out my updated
fantasy football cheat sheets
to see who the best-available players are.
Round 5 is likely to go toward a running back or receiver as well, with the exception being if Travis Kelce drops to you somehow. That's not likely to happen, so continue to fill out running back and receiver, which, as I mentioned, is super thin this year. Possible options are Anderson, Michael Crabtree, Kelvin Benjamin, Doug Martin and Ameer Abdullah.
ROUNDS 6-7:
I don't like any quarterbacks in the sixth-round range, and it's too early for a non-elite tight end, so keep stocking up on running backs and receivers. Some possibilities are Bilal Powell, Larry Fitzgerald, Willie Snead, Paul Perkins and Golden Tate.
The seventh round is a bit different, in that Russell Wilson could be available to you. I would snatch up Wilson very quickly if he were available. Otherwise, take the best running back or receiver on the board.
ROUNDS 8-9:
If you don't have a quarterback in Round 8, take one. Derek Carr, Philip Rivers, Ben Roethlisberger, Marcus Mariota, Dak Prescott, Matthew Stafford and Carson Wentz all work. A tight end should be considered as well, but you probably can get away with snatching one in the middle of the 10th frame.
ROUNDS 10-11:
Running backs and wide receivers are now acceptable again. You should be strong at the other positions, allowing you to take some high-upside fliers. Also, make sure to get your backup quarterback here unless you're confident you can get the guy you like in the 12th round. Check out my
2017 Fantasy Football Sleepers
list for some ideas.
THE REST:
The rest of the draft will follow "Drafting Early."
Drafting Late: Picks 7-12:
ROUNDS 1-2:
I've decided to group these picks together because you're probably not getting one of the elite running backs or receivers I referenced earlier. If you do get a top wideout, refer to the "Drafting Middle" portion.
These are the picks I absolutely don't want this year. Unless a top receiver falls, the end of the first round is devoid of value. It's amazing how much the fantasy talent drops off after the top six picks this year.
Ultimately, you want to walk away with a running back or a receiver, but I wouldn't be opposed to doubling up on wideouts. Options include Devonta Freeman, Melvin Gordon, A.J. Green, Jordy Nelson, Jordan Howard and Michael Thomas.
ROUNDS 3-4:
I would definitely take Aaron Rodgers or Rob Gronkowski at the end of the third frame, but they are unlikely to fall that far. Thus, you're looking at running backs and receivers at this juncture. Players you may want to tatget in this range include Christian McCaffrey, DeAndre Hopkins, Dalvin Cook, Keenan Allen and Joe Mixon.
ROUNDS 5-6:
The one non-running back, non-receiver I would consider in this range is Matt Ryan. Otherwise, keep adding to your running back and receiver stables. Good options include Doug Martin, Ameer Abdullah, Golden Tate, Julian Edelman, Paul Perkins, Larry Fitzgerald and Bilal Powell.
ROUNDS 7-8:
Make sure you grab your starting quarterback at this juncture; waiting any longer would be too risky. You don't need your starting tight end here, as you can easily obtain a decent one in the ninth or 10th round. There are some appealing running backs and receivers as well, including Robert Kelley, Kareem Hunt and Pierre Garcon.
ROUNDS 9-10 AND THE REST:
Find your tight end if you haven't already. The rest of the draft will follow the Drafting Early strategy. Make sure you look at our cheat sheets. We have regular
fantasy football cheat sheets
and new
customized fantasy football cheat sheets
. Also, keep up to date with the rest of our
Fantasy Football Rankings
.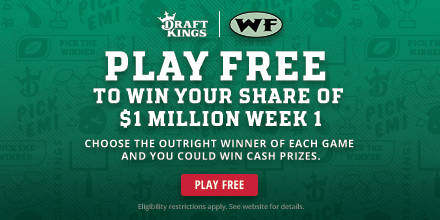 More 2017 Fantasy Football Articles:
Fantasy Football Rankings
2017 Fantasy Football Rankings:
2017 Fantasy Football Rankings: Quarterbacks
- 9/6 (Walt)
Chet Gresham's Fantasy Football Quarterback Rankings
- 8/28 (Chet)
2017 Fantasy Football Rankings: Running Backs
- 9/6 (Walt)
Chet Gresham's Fantasy Football Running Back Rankings
- 8/28 (Chet)
2017 Fantasy Football Rankings: Wide Receivers
- 9/6 (Walt)
Chet Gresham's Fantasy Football Wide Receiver Rankings
- 8/28 (Chet)
2017 Fantasy Football Rankings: Tight Ends
- 9/6 (Walt)
Chet Gresham's Fantasy Football Tight End Rankings
- 8/28 (Chet)
2017 Fantasy Football Rankings: Kickers
- 8/18 (Walt)
2017 Fantasy Football Rankings: Defenses
- 8/18 (Walt)
Fantasy Football Rookie Rankings
- 5/12 (Walt)
Fantasy Football Rookie Rankings: Dynasty
- 5/12 (Walt)
Fantasy Football Rookie Rankings: Dynasty
- 5/12 (Chet)
2017 Fantasy Football Mock Drafts:
2017 Fantasy Football Mock Draft: PPR
- 9/1 (Walt)
2017 Fantasy Football Mock Draft: Standard
- 8/31 (Walt)
2017 Fantasy Football Mock Draft: 2-QB, PPR
- 8/25 (Chet)
2017 Fantasy Football Mock Draft: PPR
- 8/24 (Walt)
2017 Fantasy Football Mock Draft: PPR
- 8/17 (Walt)
2017 Fantasy Football Mock Draft: Standard
- 8/10 (Walt)
2017 Fantasy Football Mock Draft: PPR
- 8/3 (Walt)
2017 Fantasy Football Mock Draft: Standard
- 7/27 (Walt)
2017 Fantasy Football Mock Draft: PPR
- 7/26 (Chet)
2017 Fantasy Football Mock Draft: PPR
- 7/20 (Walt)
2017 Fantasy Football Mock Draft: PPR
- 7/14 (Chet)
2017 Fantasy Football Mock Draft: Standard
- 7/13 (Walt)
2017 Fantasy Football Cheat Sheets:
2017 Fantasy Football Cheat Sheet: Top 250
- 9/6 (Walt)
2017 Fantasy Football Cheat Sheet: Top 250 PPR
- 9/6 (Walt)
2017 Fantasy Football Cheat Sheet: Top 250 2-QB
- 9/6 (Walt)
2017 Fantasy Football Cheat Sheet: Top 250 Touchdown League
- 9/6 (Walt)
2017 Fantasy Football Cheat Sheet: Custom
- 9/6 (Walt)
2017 Fantasy Football: Dynasty Rankings
- 9/6 (Walt)
2017 Fantasy Football PPR Rankings
- 8/16 (Chet)
2017 Fantasy Football Spreadsheets
- 9/6 (Walt)
2017 Fantasy Football Articles:
2017 Fantasy Football Stock Report: OTAs, Training Camp
- 9/6 (Walt)
2017 Fantasy Football Sleepers
- 9/2 (Walt)
2017 Fantasy Football Busts
- 9/2 (Walt)
2017 NFL Preseason Game Recaps
- 9/1 (Walt)
2017 Fantasy Football Stock Report: Preseason
- 9/1 (Walt)
2017 Fantasy Football: Running Backs with the Most Carries
- 1/31 (Walt)
NFL Picks
- Oct. 15
2020 NFL Mock Draft
- Oct. 13
2019 NFL Mock Draft
- Oct. 11
Fantasy Football Rankings
- Sept. 5
2019 NBA Mock Draft
- Aug. 13
NFL Power Rankings
- June 3