By Chet Gresham -
@ChetGresham
Follow
@walterfootball
for updates.
When drafting you want to have your draft cheatsheet gathered into tiers to help you find value and not overreach for someone. But tiers are also subjective enough that you need to feel confident in your tiering so you don't second guess yourself. It's still early in the offseason, so these tiers will change, but we're already mocking and drafting in best-ball leagues, so there is no time like the present to start grouping players.
Tier 1
Le'Veon Bell
David Johnson
Ezekiel Elliott
This tier is about as locked in as you'll get, and you'll no doubt see these three across the fantasy football landscape in some order, but always these three together. I could see going with just Bell and Johnson as Tier 1, as Elliott won't see as many targets as they will, but he could see more work through the air this year and his offensive line is easily the best in the league, which makes him one of the safer plays in the league.
Tier 2
LeSean McCoy
Melvin Gordon
Jordan Howard
Jay Ajayi
Devonta Freeman
This group isn't as safe as the first tier, but all signs point to high usage in 2017, both on the ground and through the air. Gordon has a better offensive line now and no real competition at running back, and McCoy should see more targets and continue to be the base of the Bills' offense this year. Howard and Ajayi are the keys to their offenses, and Freeman, despite losing some touches to Tevin Coleman, has proven his worth in a high-powered offense and should continue to be a touchdown maker despite not being a bruising goal-line back.
Tier 3
DeMarco Murray
Leonard Fournette
Lamar Miller
Marshawn Lynch
Todd Gurley
Isaiah Crowell
This is the first group where I have reservations, but I also feel that healthy seasons should result in strong fantasy finishes, which I can't really say definitively about the guys below this tier. If Murray and Lynch were a bit younger, they'd likely be moved up, but as it is, I feel like these guys all have good upside, but more reasons to worry than those in Tier 2.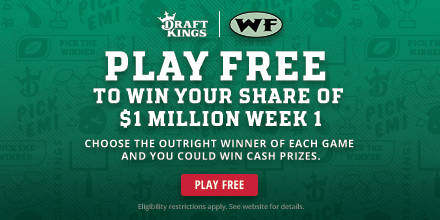 Tier 4
Ty Montgomery
Carlos Hyde
Eddie Lacy
Joe Mixon
C.J. Anderson
Bilal Powell
Spencer Ware
Christian McCaffrey
This tier has a lot of upside, but also some real blatant risk. All of these backs will be competing for touches, but they also are my picks to lead their respective backfields this season. If you think Joe Williams, Thomas Rawls, Jamaal Charles, Matt Forte, Kareem Hunt, etc., are the players to own in their camp battles, then you'll need to be sure to craft your own tier rankings, because these aren't the tier rankings you are looking for.
Tier 5
Mark Ingram
Paul Perkins
Mike Gillislee
Adrian Peterson
Ameer Abdullah
LeGarrette Blount
Will Ingram or Peterson lead the way in New Orleans? Despite Paul Perkins' No. 1 ranking on the depth chart, will the Giants ever be able to get their running game going? Is Gillislee set up to take those 18 rushing touchdowns from LeGarrette Blount this season? Can Abdullah finally stay healthy and lead the way in Detroit? Can Blount take his touchdown show on the road to Philadelphia? The answer to these questions is "Yes." Well, the first one isn't a "yes or no' question is it? That's okay, I'll give them both a "Yes" this season and then draft whoever falls the farthest.
The risk, of course, keeps building, but these are all players I see with a good chance to lead their teams in touches this season and are all in good enough offenses to take advantage.
Tier 6
Frank Gore
Tevin Coleman
Derrick Henry
Kenneth Dixon
Danny Woodhead
James White
Theo Riddick
Alvin Kamara
C.J. Prosise
This looks like a PPR tier for the most part, as a majority of these guys are set up for a goodly amount of targets, except for Henry. Henry is a lead back and could easily be a league winner if DeMarco Murray were to be sidelined, but Henry will need that to happen, because there just isn't enough work to make him a fantasy star. But yes, the rest of these guys are all PPR stars in the making or in Frank Gore's case, an old man who can still do everything well, just not quite as fast and that includes catching the ball.
Of course in PPR leagues, these guys get a boost, but they still have a lot of appeal in standard leagues, so don't let them fall too far.
Tier 7
Dalvin Cook
Doug Martin
Samaje Perine
Jonathan Stewart
Kareem Hunt
I believe all these guys have a decent shot at leading their teams in touches this season. Cook has the highest upside of this group, but is a rookie and has a lot of competition, while Martin is probably the safest despite his suspension. I like Perine to beat out Rob Kelley, but Perine will still lose work to Chris Thompson in the passing game and Kelley won't just disappear completely. And even though I like Spencer Ware more than Hunt, I know there is going to be plenty of competition between the two, and Hunt could come out on top. I've been back and forth in my thinking on Jonathan Stewart, as Christian McCaffery is going to take a lot of his work, but a lot will depend on Stewart's looks around the goal line. If Cam Newton continues to steal goal-line work, then Stewart could be blocked from those touches again.
Tier 8
Duke Johnson
Matt Forte
Marlon Mack
Darren Sproles
Chris Thompson
D'Onta Foreman
Joe Williams
Jamaal Williams
Tier Eight is a group that I like if I can get them at value. Some rookies who have a shot at the very least being their team's backup in Mack, Foreman, Williams and the other Williams, plus a couple of oldies who will still see a decent amount of work while healthy in Forte and Sproles. And Thompson is a PPR player I'm always a fan of for bye weeks.
Tier 9
Jonathan Williams
Latavius Murray
Robert Kelley
Jamaal Charles
Giovani Bernard
Jalen Richard
Thomas Rawls
Wendell Smallwood
Rex Burkhead
Terrance West
Wayne Gallman
Dion Lewis
DeAndre Washington
Jacquizz Rodgers
Tier Nine is a mixed bag of players I like as bench fodder at the right price. They all have a little upside and could easily move up as camp battles and injuries get into full swing.
Tier 10
Jeremy Hill
Jerick McKinnon
Andre Ellington
Devontae Booker
Charles Sims
Shane Vereen
Chris Ivory
Christine Michael
Ryan Mathews
T.J. Yeldon
Kenyan Drake
Darren McFadden
Matt Jones
Alfred Morris
Branden Oliver
Dwayne Washington
I believe all of these players are draftable in deeper leagues and have some upside, but at the moment, they aren't poised to see much work.
For more recommendations, check out WalterFootball.com's
Fantasy Football Rankings
.
More 2015 Fantasy Football Articles:
Fantasy Football Rankings
2015 Fantasy Football Rankings:
2015 Fantasy Football Rankings: Quarterbacks
- 9/10 (Walt)
Chet Gresham's Fantasy Football Quarterback Rankings
- 9/4 (Chet)
2015 Fantasy Football Rankings: Running Backs
- 9/10 (Walt)
Chet Gresham's Fantasy Football Running Back Rankings
- 9/4 (Chet)
2015 Fantasy Football Rankings: Wide Receivers
- 9/10 (Walt)
Chet Gresham's Fantasy Football Wide Receiver Rankings
- 9/4 (Chet)
2015 Fantasy Football Rankings: Tight Ends
- 9/10 (Walt)
Chet Gresham's Fantasy Football Tight End Rankings
- 9/4 (Chet)
Chet Gresham's Fantasy Football Flex Rankings
- 9/4 (Chet)
2015 Fantasy Football PPR Rankings
- 9/4 (Chet)
2015 Fantasy Football Rankings: Defenses
- 8/27 (Walt)
2015 Fantasy Football Rankings: Kickers
- 8/27 (Walt)
Fantasy Football Rookie Rankings
- 5/14 (Walt)
Fantasy Football Rookie Rankings: Dynasty
- 5/14 (Walt)
2015 Fantasy Football Mock Drafts:
2015 Fantasy Football Mock Draft Simulator
- 9/10 (Walt)
2015 Fantasy Football Mock Draft
- 9/3 (Walt)
2015 Fantasy Football Mock Draft
- 8/27 (Walt)
2015 Fantasy Football Mock Draft
- 8/20 (Walt)
2015 Fantasy Football Mock Draft
- 8/13 (Walt)
2015 Fantasy Football Experts Draft
- 8/11 (Chet)
2015 Fantasy Football Mock Draft
- 8/7 (Walt)
2015 Fantasy Football Mock Draft
- 8/6 (Chet)
2015 Fantasy Football Mock Draft
- 7/31 (Walt)
2015 Fantasy Football Mock Draft
- 7/23 (Walt)
2015 Fantasy Football Mock Draft (2-QB)
- 7/15 (Chet)
2015 Fantasy Football Mock Draft (PPR)
- 7/6 (Chet)
2015 Fantasy Football Cheat Sheets:
2015 Fantasy Football Cheat Sheet: Top 250
- 9/10 (Walt)
2015 Fantasy Football Cheat Sheet: Top 250 PPR
- 9/10 (Walt)
2015 Fantasy Football Cheat Sheet: Top 250 2-QB
- 9/10 (Walt)
2015 Fantasy Football Cheat Sheet: Top 250 Touchdown League
- 9/10 (Walt)
2015 Fantasy Football Cheat Sheet: Custom
- 9/10 (Walt)
2015 Fantasy Football: Dynasty Rankings
- 9/10 (Walt)
Chet Gresham's Fantasy Football Top 200 Rankings
- 9/4 (Chet)
Chet Gresham's 2015 Fantasy Football Positional Cheat Sheet
- 9/4 (Chet)
Chet Gresham's 2015 Fantasy Football Overall Cheat Sheet
- 9/4 (Chet)
2015 Fantasy Football Articles:
2015 Fantasy Football Stock Report: Training Camp
- 9/10 (Walt)
Fantasy Football Tight End Matchup Chart: Week 1
- 9/9 (Chet)
Fantasy Football Wide Receiver Matchup Chart: Week 1
- 9/8 (Chet)
2015 Fantasy Football Sleepers
- 9/8 (Walt)
Fantasy Football Running Back Matchup Chart: Week 1
- 9/7 (Chet)
Fantasy Football Quarterback Matchup Chart: Week 1
- 9/6 (Chet)
2015 NFL Preseason Recap, Fantasy Football Notes
- 9/4 (Walt)
2015 Fantasy Football Preseason Stock
- 9/4 (Walt)
2015 Fantasy Football Quarterback Targets
- 9/4 (Walt)
2015 Fantasy Football Busts
- 9/4 (Walt)
2015 Fantasy Football Goal-Line Running Backs
- 9/3 (Chet)
2015 Fantasy Football News
- 9/1 (Chet)
2015 Fantasy Football: Better Than ADP
- 8/31 (Chet)
Daily Fantasy Football: Running Backs
- 8/27 (Chet)
2015 Fantasy Football: Late-Round Running Back Fliers
- 8/24 (Chet)
2015 Fantasy Football Fallout: Jordy Nelson Injury
- 8/24 (Chet)
2015 Fantasy Football Players to Target
- 8/22 (Chet)
2015 Fantasy Football Spreadsheets
- 8/22 (Walt)
2015 Fantasy Football Round-by-Round Strategy Guide
- 8/20 (Walt)
2015 Fantasy Football: The Perfect Draft
- 8/20 (Chet)
2015 Fantasy Football Players to Avoid: LeSean McCoy
- 8/18 (Chet)
2015 Fantasy Football Values: Wide Receivers
- 8/14 (Chet)
Daily Fantasy Football: Wide Receivers
- 7/29 (Chet)
2015 Fantasy Football Value Profile: Brian Quick
- 7/22 (Walt)
2015 Fantasy Football Value Profile: Eli Manning
- 7/17 (Walt)
Daily Fantasy Football: A Primer
- 7/10 (Chet)
2015 Fantasy Football Value Profile: Jarvis Landry
- 7/7 (Walt)
Fantasy Football Offseason Stock Report: Up
- 5/15 (Walt)
Fantasy Football Offseason Stock Report: Down
- 5/15 (Walt)
2015 Fantasy Football: First-Round Bust History
- 2/17 (Walt)
2015 Fantasy Football: Overdrafted Players
- 2/15 (Walt)
2015 Fantasy Football: Running Backs with Most Carries
- 2/15 (Walt)
NFL Picks
- Nov. 15
2019 NFL Mock Draft
- Nov. 15
2020 NFL Mock Draft
- Nov. 3
Fantasy Football Rankings
- Sept. 5
2019 NBA Mock Draft
- Aug. 13
NFL Power Rankings
- June 3