By Chet Gresham -
@ChetGresham
Follow
@walterfootball
for updates.
As usual, strength of schedule is always a tricky business as to how much you can trust it. But I'm a fan, especially when we look at the ends of the SOS spectrum. Today, I'll be looking at running back strength of schedule and as you can see below, the Cardinals lead my rankings, while the 49ers are last. I think we can safely assume that we'd rather our fantasy running back to face the 49ers rather than the Cardinals. So looking at the extremes for rush defenses in a running back's schedule can be useful. You can see how they came out below.
These numbers reflect last year's statistics with an eye toward the second half of the season. There were plenty of changes this offseason that will push a team to be better or worse against the rush, but I think these stats get to the extremes of last year, which will be difficult to turn around completely. So there is my long caveat! Let's see who gets the easiest and toughest schedules this season.
Full Season


Mike Gillislee and James White, Patriots
The rich keep getting richer, as the Patriots get the easiest running back schedule in the league. These numbers factor both rushing and running back receiving into the equation, so there's plenty of opportunity for the myriad of Patriots backs, but as it is, Mike Gillislee and James White should see the most work this year, and both make for good fantasy picks. They also face the Bills twice in the last four games of the fantasy seasons, which is without a doubt a great team to start any running back against.

Bilal Powell, Jets
The Jets also have an easier road than most, especially through the first 10 games when they get eight teams ranked 20th or higher in their first 10 games. This of course helps out Bilal Powell, my pick to lead the Jets this season in rushing, but Matt Forte should get a bump from this early season schedule as well and he should be more useful early in the season before his old body absorbs too many hits.

C.J. Anderson, Broncos
I like Denver's schedule, and it gets even better in the fantasy playoffs, but we do have a choice between C.J. Anderson and Jamaal Charles. The safer play is Anderson and even though I'd love to see Charles resurrect his career, I'll need to get him fairly cheaply before going in on that ride. Anderson is risky as well, but has youth on his side and a decent ADP.

Carlos Hyde, 49ers
The 49ers won't have many leads this year, which is never a great thing for a running back unless he's purely a receiving back, so Carlos Hyde likely won't lead the league in rushing attempts, and when you take a look at his schedule, hope for his fantasy season doesn't get much better. Facing the Cardinals, Seahawks and Rams twice is of course a bad start, but overall, San Francisco only faces two teams that rank in the bottom half of the league.
Playoff Possibilities

Kenneth Dixon, Ravens
The Ravens get the best fantasy playoff stretch with matchups against the Steelers, Browns and Colts. At that pointm I expect Kenneth Dixon to be getting more work, and with his four-game suspension to start the season, he can be had cheaply.

Devonta Freeman, Falcons
The Falcons face the Saints twice in the fantasy playoffs, and Devonta Freeman put up 384 total yards, two touchdowns and 10 receptions against them in their two matchups last season. He of course can't be had cheaply, but if you plan on making the playoffs, which I assume is the plan, he's going to be primed for nice games Week's 14 and 16. The same is true for Tevin Coleman as well, but right now I don't love his ADP. He'll need to drop in price some before I start grabbing him.

Mark Ingram, Saints
The Saints also get two good matchups with the Falcons, so Mark Ingram also gets a nice fantasy playoff schedule, or if you think Adrian Peterson is the back to own there, then it's him. I'm much happier to get Ingram, who is more versatile and should continue to get the starting nod, while Peterson gets the Tim Hightower role. It's not an ideal situation for Ingram of course, but he's done well on limited work over the last couple years, and I see that happening again, but this time with the Peterson discount.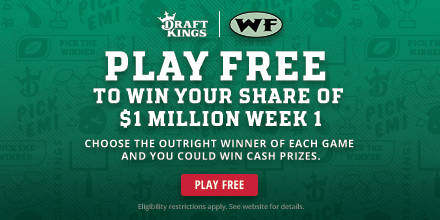 Running Back Strength of Schedule Chart
For more recommendations, check out WalterFootball.com's
Fantasy Football Rankings
.
More 2016 Fantasy Football Articles:
Fantasy Football Rankings
2016 Fantasy Football Rankings:
2016 Fantasy Football Rankings: Quarterbacks
- 9/7 (Walt)
Chet Gresham's Fantasy Football Quarterback Rankings
- 8/30 (Chet)
2016 Fantasy Football Rankings: Running Backs
- 9/7 (Walt)
Chet Gresham's Fantasy Football Running Back Rankings
- 8/30 (Chet)
2016 Fantasy Football Rankings: Wide Receivers
- 9/7 (Walt)
Chet Gresham's Fantasy Football Wide Receiver Rankings
- 8/30 (Chet)
2016 Fantasy Football Rankings: Tight Ends
- 9/7 (Walt)
Chet Gresham's Fantasy Football Tight End Rankings
- 8/30 (Chet)
2016 Fantasy Football Rankings: Defenses
- 6/15 (Walt)
2016 Fantasy Football Rankings: Kickers
- 6/15 (Walt)
Fantasy Football Rookie Rankings
- 5/13 (Walt)
Fantasy Football Rookie Rankings: Dynasty
- 5/13 (Walt)
Fantasy Football Rookie Rankings: Dynasty
- 5/27 (Chet)
2016 Fantasy Football Mock Drafts:
2016 Fantasy Football Mock Draft: PPR
- 9/1 (Walt)
2016 Fantasy Football Mock Draft Video
- 8/31 (Walt)
2016 Fantasy Football Mock Draft: Real Draft
- 8/29 (Walt)
2016 Fantasy Football Mock Draft: Standard
- 8/25 (Walt)
2016 Fantasy Football Mock Draft: 2-QB
- 8/25 (Chet)
2016 Fantasy Football Mock Draft Video
- 8/24 (Walt)
2016 Fantasy Football Mock Draft: PPR
- 8/18 (Walt)
2016 Fantasy Football Mock Draft Video
- 8/13 (Walt)
2016 Fantasy Football Mock Draft: Standard
- 8/11 (Walt)
2016 Fantasy Football Mock Draft: Standard
- 8/4 (Walt)
2016 Fantasy Football Mock Draft Video
- 8/4 (Walt)
2016 Fantasy Football Mock Draft: PPR
- 8/2 (Chet)
2016 Fantasy Football Mock Draft: PPR
- 7/28 (Walt)
2016 Fantasy Football Mock Draft
- 7/21 (Walt)
2016 Fantasy Football: MFL 10 Draft
- 5/13 (Chet)
2016 Fantasy Football Cheat Sheets:
2016 Fantasy Football Cheat Sheet: Top 250
- 9/7 (Walt)
2016 Fantasy Football Cheat Sheet: Top 250 PPR
- 9/7 (Walt)
2016 Fantasy Football Cheat Sheet: Top 250 2-QB
- 9/7 (Walt)
2016 Fantasy Football Cheat Sheet: Top 250 Touchdown League
- 9/7 (Walt)
2016 Fantasy Football Cheat Sheet: Custom
- 9/7 (Walt)
2016 Fantasy Football: Dynasty Rankings
- 9/7 (Walt)
2016 Fantasy Football PPR Rankings
- 8/26 (Chet)
2016 Fantasy Football Spreadsheets
- 9/7 (Walt)
2016 Fantasy Football Articles:
2016 Fantasy Football Stock Report: Training Camp
- 9/7 (Walt)
2016 Fantasy Football Mock Draft Simulator
- 9/7 (Walt)
2016 Fantasy Football Sleepers
- 9/4 (Walt)
2016 NFL Preseason Recap, Fantasy Football Notes
- 9/2 (Walt)
2016 Fantasy Football Preseason Stock
- 9/2 (Walt)
2016 Fantasy Football Preseason Quarterback Targets
- 9/2 (Walt)
2016 Fantasy Football Waiver-Wire Targets
- 8/31 (Chet)
2016 Fantasy Football Busts
- 8/31 (Walt)
Fantasy Football Auction Advice
- 8/24 (Chet)
2016 Fantasy Football Round-by-Round Strategy Guide
- 8/18 (Walt)
2016 Fantasy Football Daily Fantasy Preseason Week 2 Streaming Options
- 8/18 (Chet)
2016 Fantasy Football Draft Queue: Wide Receivers and Tight Ends
- 8/17 (Chet)
2016 Fantasy Football Draft Queue: Quarterbacks and Running Backs
- 8/16 (Chet)
2016 Fantasy Football Training Camp Notes
- 8/10 (Chet)
2016 Fantasy Football Wide Receivers to Avoid
- 8/6 (Walt)
2016 Fantasy Football Running Backs to Avoid
- 8/5 (Walt)
2016 Fantasy Football Notes
- 7/26 (Chet)
2016 Fantasy Football Late-Round Wide Receiver Targets
- 7/21 (Chet)
2016 Fantasy Football Late-Round Running Back Targets
- 7/19 (Chet)
2016 Fantasy Football ADP Values
- 7/14 (Chet)
2016 Fantasy Football: C.J. Anderson Profile
- 7/7 (Chet)
2016 Fantasy Football Favorite MFL Players
- 6/29 (Chet)
2016 Fantasy Football: 2016 NFL Draft Fallout: Chip Kelly
- 6/23 (Chet)
2016 Fantasy Football: Marvin Jones Profile
- 6/22 (Chet)
2016 Fantasy Football: Devin Funchess Profile
- 6/15 (Chet)
2016 Fantasy Football 2-QB Draft
- 6/9 (Chet)
Fantasy Football Beginner's Guide
- 6/7 (Walt)
2016 Fantasy Football: Running Back Drafting and ADP
- 6/3 (Chet)
2016 Fantasy Football: Quarterback Drafting and ADP
- 6/1 (Chet)
2016 Fantasy Football: Eli Manning Profile
- 5/25 (Chet)
2016 Fantasy Football: Jordan Matthews Profile
- 5/24 (Chet)
2016 Fantasy Football Rookie Dynasty Draft Wrap-up
- 5/18 (Walt)
2016 Fantasy Football: 2016 NFL Draft Fallout
- 5/11 (Chet)
2016 Fantasy Football: MFL 10 Quarterback Values
- 4/30 (Chet)
2016 Fantasy Football: MFL 10 Wide Receiver Values
- 4/28 (Chet)
2016 Fantasy Football: Tight End Strength of Schedule
- 4/25 (Chet)
2016 Fantasy Football: Wide Receiver Strength of Schedule
- 4/21 (Chet)
2016 Fantasy Football: Running Back Strength of Schedule
- 4/20 (Chet)
2016 Fantasy Football: Quarterback Strength of Schedule
- 4/19 (Chet)
2016 Fantasy Football: MFL 10
- 2/19 (Chet)
2016 Fantasy Football Sleepers: Philip Rivers
- 2/16 (Chet)
2016 Fantasy Football: Quarterback ADP vs. Reality
- 2/12 (Chet)
2016 Fantasy Football Fallout: Marshawn Lynch Retires
- 2/11 (Chet)
2016 Fantasy Football Fallout: Calvin Johnson Retires
- 2/9 (Chet)
2016 Fantasy Football Forecast: Dynasty
- 1/21 (Chet)
2016 Fantasy Football Forecast: Tight Ends
- 1/19 (Chet)
2016 Fantasy Football Forecast: Wide Receivers
- 1/14 (Chet)
2016 Fantasy Football Forecast: Running Backs
- 1/13 (Chet)
2016 Fantasy Football Forecast: Quarterbacks
- 1/12 (Chet)
NFL Picks
- Nov. 15
2019 NFL Mock Draft
- Nov. 15
2020 NFL Mock Draft
- Nov. 3
Fantasy Football Rankings
- Sept. 5
2019 NBA Mock Draft
- Aug. 13
NFL Power Rankings
- June 3