By Chet Gresham -
@ChetGresham
Published Aug. 8, 2017.
Follow
@walterfootball
for updates.
For this exercise, I've taken a look at the PPR Average Draft Positions over at Fantasy Football Calculator and found my favorite late-round picks from the 100th pick on, including a few guys not listed. Check it sans wrecking it.
ADP 100-125
Tyrell Williams, WR, Chargers
The injury to Mike Williams will raise Tyrell Williams' ADP, but I'm already a fan and expect him to improve on his skill set and numbers this year with an improved offensive line and a still very good Philip Rivers at the helm.
Jonathan Stewart, RB, Panthers
I don't love Stewart, but it's hard not to like him at his current ADP. He won't get a lot of receptions, but he's still the early down and goal-line back. If Cam Newton backs off of goal-line runs to save his body, which I suspect he will, Stewart should have a double-digit touchdown ceiling.
Philip Rivers, QB, Chargers
The Chargers will get Keenan Allen back along with more seasoned Tyrell Williams and Hunter Henry. They've also upgraded their offensive line. and Melvin Gordon has shown his ability as a receiver is above par. Rivers will likely be more balanced in his attack, which might mean fewer passes, but the efficiency with Allen as his No. 1 wide receiver has been much better than when Allen has been out.
ADP 126-150
Eric Ebron, TE, Lions
You may be scared off by Ebron's injury history, but even after missing three games last season, he still finished top-10 in yards and receptions for tight ends. His real trouble came around the end zone, where Anquan Boldin dominated targets. Now that Boldin is in Buffalo, Ebron should see a good number of those head over his way.
Jamaal Williams, RB, Packers
Ty Montgomery is good and should be a factor this year, but Williams is likely the better blocker and between-the-tackles runner. On a team with the Packers offense, Williams has decent upside if he can secure goal-line and/or early down work.
Thomas Rawls, RB, Seahawks
Rawls never quite returned to 100 percent last season, and then Seattle went out and signed Eddie Lacy this offseason, so when you add C.J. Prosise to the mix, there aren't many touches built in for Rawls. The good news though is that Lacy and Prosise both have had a lot of trouble staying on the field and Rawls has shown what he can do when healthy. At his ADP, he's worth the risk.
Jack Doyle, TE, Colts
Doyle and Andrew Luck had nice chemistry last season, and I expect that to roll over into this year, but now with Doyle as the no-doubt No. 1 tight end in Indianapolis.
Tyrod Taylor, QB, Bills
Taylor is a good fantasy quarterback due to his rushing ability, but he's also a pretty good real quarterback, and now with a group that includes Sammy Watkins, Zay Jones, Anquan Boldin, Charles Clay and LeSean McCoy, Taylor's ceiling is really too high for his current ADP.
Josh Doctson, WR, Redskins
Doctson is currently the No. 4 target in Washington, but he's also extremely talented and could see a boost in work if Jordan Reed has to deal with a bum toe this season. Kirk Cousins is going to throw the ball a whole lot this season, and Washington should be able to handle two to three fantasy receivers.
Darren Sproles, RB, Eagles
Sproles is the one constant in the Philadelphia backfield and should again be a useful piece in PPR leagues.
Giovani Bernard, RB, Bengals
Bernard managed to stay off the PUP list and has shown he's all the back from his surgery. Joe Mixon will likely be the lead back, but Bernard isn't going away because he is a weapon for this offense in the passing game.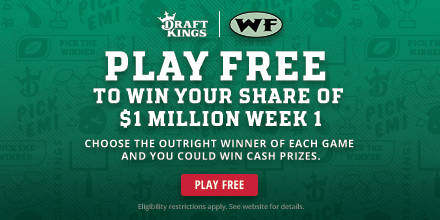 ADP 151-175
Marlon Mack, RB, Colts
Mack is raw and will likely start the season behind Robert Turbin, who will be backing up Frank Gore. The fundamentals are what will stick Mack down the depth chart, but his ability as a pure runner is likely ahead of both at this point in their careers. I expect he'll earn more work as the season goes on, and Gore's bones must be getting a little brittle at this point.
Zay Jones, WR, Bills
The signing of Anquan Boldin by the Bills could hurt Jones a bit, but the real prize is if Sammy Watkins were to go down with another injury. In that situations, Zones would be the No. 1 receiver and Boldin would remain a red-zone threat.
D'Onta Foreman, RB, Texans
Despite a rocky start to this offseason, Foreman has shown well in camp and should win the No. 2 job behind Lamar Miller. Miller disappointed last season, and Bill O'Brien isn't one to let seniority keep him from fielding the best team he can.
Carson Palmer, QB, Cardinals
Palmer showed well to end last season and should have a healthy John Brown back this year to add to the already potent attack of David Johnson and Larry Fitzgerald.
Rex Burkhead, RB, Patriots
Burkhead is a talented player who can do just about anything for you, and when you play for Bill Belichick, the possibilities are endless. Mike Gillislee is the favorite to win the goal-line job that set LeGarrette Blount up for 17 touchdowns last season, but that is in no way set in stone, and Burkhead could also win that coveted fantasy spot, but at a much lower ADP.
Jonathan Williams, RB, Bills
Williams is in a spot that gave Mike Gillislee 110 touches for 627 yards and nine touchdowns last season. Of course, those touchdowns will be hard to replicate with just 110 touches, but LeSean McCoy is a slight injury risk, and Williams would be in line for top-10 fantasy-running back work if McCoy were to go down.
Ted Ginn Jr., WR, Saints
Ginn is a big play-maker, and the Saints like making big plays. Ginn will take over for Brandin Cooks this season, and even though he likely won't see the targets Cooks would, he will make big plays in this offense, especially on a fast track in the dome.
Austin Hooper, TE, Falcons
Hooper will serve as the Falcons' everyday tight end this season and has the skill set to push for targets and fantasy numbers. Atlanta, despite being a fantasy juggernaut last season, doesn't have many must-target receivers after Julio Jones. Matt Ryan has done a good job of spreading the ball around, but now with Hooper in the mix, I expect his talent to push him up the target pole.
DeAndre Washington, RB, Raiders
Marshawn Lynch's old Skittles body could fall apart at any point, so you'll want to have a piece of his backup. Right now, the choice for me is DeAndre Washington to see the biggest bump if Lynch were to end up on the sidelines.
Alvin Kamara, RB, Saints
Kamara should be able to beat out Travaris Cadet and earn receiving-back duties in New Orleans this year. That job has been great for fantasy in the past, and Kamara could make it great again this season.
Tyler Lockett, WR, Seahawks
Lockett is back at practice and appears like he'll be able to win the No. 2 receiver job in Seattle. The Seahawks would like to get back to running to win, but this offensive line may not allow that, so Russekk Wilson will likely need to find someone other than Doug Baldwin to throw to.
ADP 176 to Not Listed
James Conner, RB, Steelers
Conner is all about situation, and if you can draft the Steelers' No. 2 running back this late, you really have to give it a shot. Le'Veon Bell isn't going anywhere of course, but he has missed plenty of games due to suspension and injury, while DeAngelo Williams took those opportunities to put up big fantasy numbers in his place.
Josh Gordon, WR, Browns
There are some positive vibes coming out of Gordon's camp, whatever that is. At his current ADP, there's no reason not to add him to the end of your bench and hope for the best.
Chris Hogan, WR, Patriots
Hogan appears to have won the No. 3 wide receiver job in New England, which is still likely fifth on the target list, but it still puts him in a good spot to move up with any injuries and gives him single coverage, which will mean at least a few big games.
Shane Vereen, RB, Giants
The Giants will likely be throwing the ball more than any team ever, so finding the running back who will get the most targets for them sounds like a good idea. Vereen is likely that player.
Not Listed: Kenny Golladay, WR, Lions
Golladay has been putting on a show in camp and does have some room to move up the ladder if Eric Ebron has injury trouble and if Marvin Jones can't recover from his 2016 slump. Golladay makes for a great red-zone target, and there are plenty of those up for grabs with Anquan Boldin out of the picture.


Also, check out our
Fantasy Football Rankings
.
More 2015 Fantasy Football Articles:
Fantasy Football Rankings
2015 Fantasy Football Rankings:
2015 Fantasy Football Rankings: Quarterbacks
- 9/10 (Walt)
Chet Gresham's Fantasy Football Quarterback Rankings
- 9/4 (Chet)
2015 Fantasy Football Rankings: Running Backs
- 9/10 (Walt)
Chet Gresham's Fantasy Football Running Back Rankings
- 9/4 (Chet)
2015 Fantasy Football Rankings: Wide Receivers
- 9/10 (Walt)
Chet Gresham's Fantasy Football Wide Receiver Rankings
- 9/4 (Chet)
2015 Fantasy Football Rankings: Tight Ends
- 9/10 (Walt)
Chet Gresham's Fantasy Football Tight End Rankings
- 9/4 (Chet)
Chet Gresham's Fantasy Football Flex Rankings
- 9/4 (Chet)
2015 Fantasy Football PPR Rankings
- 9/4 (Chet)
2015 Fantasy Football Rankings: Defenses
- 8/27 (Walt)
2015 Fantasy Football Rankings: Kickers
- 8/27 (Walt)
Fantasy Football Rookie Rankings
- 5/14 (Walt)
Fantasy Football Rookie Rankings: Dynasty
- 5/14 (Walt)
2015 Fantasy Football Mock Drafts:
2015 Fantasy Football Mock Draft Simulator
- 9/10 (Walt)
2015 Fantasy Football Mock Draft
- 9/3 (Walt)
2015 Fantasy Football Mock Draft
- 8/27 (Walt)
2015 Fantasy Football Mock Draft
- 8/20 (Walt)
2015 Fantasy Football Mock Draft
- 8/13 (Walt)
2015 Fantasy Football Experts Draft
- 8/11 (Chet)
2015 Fantasy Football Mock Draft
- 8/7 (Walt)
2015 Fantasy Football Mock Draft
- 8/6 (Chet)
2015 Fantasy Football Mock Draft
- 7/31 (Walt)
2015 Fantasy Football Mock Draft
- 7/23 (Walt)
2015 Fantasy Football Mock Draft (2-QB)
- 7/15 (Chet)
2015 Fantasy Football Mock Draft (PPR)
- 7/6 (Chet)
2015 Fantasy Football Cheat Sheets:
2015 Fantasy Football Cheat Sheet: Top 250
- 9/10 (Walt)
2015 Fantasy Football Cheat Sheet: Top 250 PPR
- 9/10 (Walt)
2015 Fantasy Football Cheat Sheet: Top 250 2-QB
- 9/10 (Walt)
2015 Fantasy Football Cheat Sheet: Top 250 Touchdown League
- 9/10 (Walt)
2015 Fantasy Football Cheat Sheet: Custom
- 9/10 (Walt)
2015 Fantasy Football: Dynasty Rankings
- 9/10 (Walt)
Chet Gresham's Fantasy Football Top 200 Rankings
- 9/4 (Chet)
Chet Gresham's 2015 Fantasy Football Positional Cheat Sheet
- 9/4 (Chet)
Chet Gresham's 2015 Fantasy Football Overall Cheat Sheet
- 9/4 (Chet)
2015 Fantasy Football Articles:
2015 Fantasy Football Stock Report: Training Camp
- 9/10 (Walt)
Fantasy Football Tight End Matchup Chart: Week 1
- 9/9 (Chet)
Fantasy Football Wide Receiver Matchup Chart: Week 1
- 9/8 (Chet)
2015 Fantasy Football Sleepers
- 9/8 (Walt)
Fantasy Football Running Back Matchup Chart: Week 1
- 9/7 (Chet)
Fantasy Football Quarterback Matchup Chart: Week 1
- 9/6 (Chet)
2015 NFL Preseason Recap, Fantasy Football Notes
- 9/4 (Walt)
2015 Fantasy Football Preseason Stock
- 9/4 (Walt)
2015 Fantasy Football Quarterback Targets
- 9/4 (Walt)
2015 Fantasy Football Busts
- 9/4 (Walt)
2015 Fantasy Football Goal-Line Running Backs
- 9/3 (Chet)
2015 Fantasy Football News
- 9/1 (Chet)
2015 Fantasy Football: Better Than ADP
- 8/31 (Chet)
Daily Fantasy Football: Running Backs
- 8/27 (Chet)
2015 Fantasy Football: Late-Round Running Back Fliers
- 8/24 (Chet)
2015 Fantasy Football Fallout: Jordy Nelson Injury
- 8/24 (Chet)
2015 Fantasy Football Players to Target
- 8/22 (Chet)
2015 Fantasy Football Spreadsheets
- 8/22 (Walt)
2015 Fantasy Football Round-by-Round Strategy Guide
- 8/20 (Walt)
2015 Fantasy Football: The Perfect Draft
- 8/20 (Chet)
2015 Fantasy Football Players to Avoid: LeSean McCoy
- 8/18 (Chet)
2015 Fantasy Football Values: Wide Receivers
- 8/14 (Chet)
Daily Fantasy Football: Wide Receivers
- 7/29 (Chet)
2015 Fantasy Football Value Profile: Brian Quick
- 7/22 (Walt)
2015 Fantasy Football Value Profile: Eli Manning
- 7/17 (Walt)
Daily Fantasy Football: A Primer
- 7/10 (Chet)
2015 Fantasy Football Value Profile: Jarvis Landry
- 7/7 (Walt)
Fantasy Football Offseason Stock Report: Up
- 5/15 (Walt)
Fantasy Football Offseason Stock Report: Down
- 5/15 (Walt)
2015 Fantasy Football: First-Round Bust History
- 2/17 (Walt)
2015 Fantasy Football: Overdrafted Players
- 2/15 (Walt)
2015 Fantasy Football: Running Backs with Most Carries
- 2/15 (Walt)
NFL Picks
- Nov. 14
2019 NFL Mock Draft
- Nov. 8
2020 NFL Mock Draft
- Nov. 3
Fantasy Football Rankings
- Sept. 5
2019 NBA Mock Draft
- Aug. 13
NFL Power Rankings
- June 3