By Chet Gresham -
@ChetGresham
Follow
@walterfootball
for updates.
Below, check out my fantasy-centered recaps of key players from this week's contests. For instance, did a player come back to earth after an aberrant breakout, or were they simply affected by something like game flow?
Bengals 27, Ravens 10
Andy Dalton completed 18-of-28 passes for 226 yards and a touchdown, but didn't press the offense with a good lead. He was without A.J. Green and Tyler Eifert for much of the season, which showed up in his fantasy numbers this year. If Green and Eifert can stay healthy, Dalton's fantasy value moves way up.
Rex Burkhead rushed 27 times for 119 yards and two touchdowns, plus caught 2-of-2 targets for 25 yards. He has shown ability as an all-around back, and it was good to see him get 29 touches and make the most out of them as he goes into free agency. He is someone to keep any eye on. If the Bengals want him back, I could see him starting ahead of Jeremy Hill, but if they let him go, much will depend on where he lands.
Joe Flacco continued his poor play, but we did get flashes from some of Baltimore's younger players. Kenneth Dixon and Breshad Perriman are the two dynasty players who everyone should have on their radars. Dixon rushed 10 times for 44 yards and a touchdown, plus caught 3-of-4 targets for 19 yards, while out-touching Terrance West once again. Dixon has all the tools to be an every-down back and should come into 2017 as the lead back on a good defensive team. Perriman isn't as assured a big workload yet, but Mike Wallace fell off quickly this season and Steve Smith has supposedly retired. Perriman caught 4-of-7 targets for 62 yards against the Bengals and came just short of a long catch and run for a touchdown, where his speed and yards-after-the-catch ability looked like he was the best player on the field at the time.
Titans 25, Texans 17
Without Marcus Mariota this Titans team isn't very good, but thankfully they played the Texans, who somehow won the division. Mariota is the future of his team, but we did get to see Derrick Henry and Rishard Matthews play well to finish out the season.
Matthews caught 9-of-13 targets for 114 yards and a touchdown, while Matt Cassel only threw for 150 yards total. Matthews had a great season, especially for a player many thought as more of a strong real player than fantasy player. He's finding the end zone and making contested catches, and he should go into next season as the No. 1 receiver for the Titans.
Derrick Henry won't surpass DeMarco Murray as the lead back, but he's shown that he would blow up with more work. Murray slowed down after a scorching first half of the season due to a foot injury, so he will likely be ready to roll next season, but Henry will be champing at the bit and likely will be useful in fantasy no matter what next year.
Once again, how did the Texans make the playoffs? Defense, yeah, yeah, but good God, they are bad on offense. Tom Savage did nothing and then suffered a concussion, and Brock Osweiler came in and did slightly better, but still wasn't very good.
DeAndre Hopkins is still good, and this week, he showed it by catching 7-of-11 targets for 123 yards. Unfortunately, he'll finish the season at 954 yards and four touchdowns. Unless the Texans trade for Tony Romo, Nuk will be a hard sell next season with Houston's QB clown car leading the way.

Buccaneers 17, Panthers 16
Jameis Winston completed 20-of-35 passes for 202 yards a touchdown and an interception. It wasn't a great game, but the Panthers' defense is still good and he had just one true play-maker out there in Mike Evans. The numbers Winston put up this season were a step forward from last year, especially with his lame supporting cast at the offensive skill positions.
Cam Newton's regression this year was spectacular and augmented by his shoulder injury later in the season. This week, he completed 18-of-32 passes for 237 yards a touchdown and three interceptions. At times, it looks like he's just chucking it up there and hoping.
Kelvin Benjamin finished the year much stronger than it appeared he would after a big slump and nagging injuries, but this week, he caught 6-of-7 targets for 93 yards and a touchdown. With a healthy offseason, I expect Benjamin to have a better 2017.
Colts 24, Jaguars 20
The Colts won a close game at home against a bad Jaguars team, which is about where the Colts are as a team right now. They have a lot of talent in Andrew Luck and T.Y. Hilton, along with some good supporting cast members at skill positions, but their core is weak, especially on the offensive line, which just continues to be a problem for a team that could put up big numbers if Luck had a clean pocket.
Hilton was the main target this week with Donte Moncrief out, catching 6-of-12 targets for 95 yards, and he ended the season with 1,448 yards, which will lead the league this year. Hilton's not a 6-foot-4 235-pound prototype receiver, but as long as he's getting half his games in the dome with Luck throwing to him, he's going to be a stud.
Frank Gore is 33 years old and rushed for 1,025 yards on the season. That's the first 1,000-yard rushing season from a player that long in the tooth since John Riggins in 1984. Gore will likely be back next season, but Indianapolis must upgrade the position because Gore isn't winning games; he's just supplying a solid base at the position.
Blake Bortles completed 25-of-39 passes for 301 yards, one touchdown and two lost fumbles. It was a decent statistical game, but against the Colts' defense he should be able to generate more points. This was a big step back from last season, but it was also easy to see coming, as Bortles isn't a sound passer and needs a huge pocket to get his baseball windup started.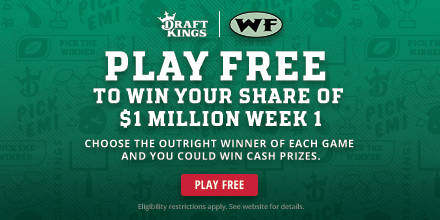 Patriots 35, Dolphins 14
Tom Brady completed 25-of-33 passes for 276 yards and three touchdowns in yet another masterful performance. He's had a few hiccups in games this year, but when you look at his 28 touchdowns to just two interceptions in 12 games, well, that's about as close to perfect as you can get. Then add in the fact that his best receiver, Rob Gronkowski, missed much of the season, and you have someone in play for the MVP, even though Matt Ryan or Aaron Rodgers will likely win it with a full 16-game season under their belt.
LeGarrette Blount ran in his 18th touchdown of the season against the Dolphins. He finished with 1,161 yards on 299 carries, and was the catalyst for much of New England's success while Brady was out to start the season. It's always hard to count on touchdowns, especially when that player isn't catching passes, but this season, Blount was more than reliable.
Matt Moore completed 24-of-34 passes for 205 yards, two touchdowns and one interception, and continues to look competent in relief of Ryan Tannehill. Moore has been as good as Tannehill though, and if Tannehill comes back in time for next week's playoff game against the Steelers, I don't think the choice is all that easy.
Jay Ajayi was a beast this season, but has been hurting after a brutal workload and had to get x-rays during their loss to the Patriots. He said after the game that he's okay, which probably really means that he can still walk and run after a couple days of rest.
Vikings 38, Bears 10
Sam Bradford completed 25-of-33 passes for 250 yards, three touchdowns and one interception as the Vikings walked all over the Bears. Bradford set the record for completion percentage in a season with 71.6 percent, but that was due mainly to a weak offensive line pushing the team to scheme of short, high-percentage passes. He did show enough to be the starter next season as the Vikings wait for Teddy Bridgewater to recover.
Jerick McKinnon had his best game of 2016, rushing 16 times for 89 yards and one touchdown, plus making three receptions for 21 yards. McKinnon had no help this year from an awful offensive line and lost goal-line work to Matt Asiata. McKinnon's a better player than his stats showed us this season, and with Adrian Peterson likely gone, I am still bullish on McKinnon.
Jordan Howard rushed 23 times for 135 yards and bested Matt Forte's rookie rushing record with 1,313 yards. This came after Jeremy Langford started the season as the lead back. Howard was a beast, averaging over five yards a carry. He has locked up the lead-back job for next season.
Matt Barkley completed 10-of-14 passes for 125 yards, no touchdowns and two interceptions before being benched for David Fales in the fourth quarter. Barkley showed that he's not the worst quarterback in the league, but he also showed that he isn't a starting quarterback either. The Bears will bring in somebody at quarterback, and Barkley will need to win a backup role most likely.
Jets 30, Bills 10
Ryan Fitzpatrick completed 20-of-30 passes for 210 yards and two touchdowns against a Bills team that had given up completely. For the season, Fitzpatrick was unbelievably awful and was rightfully benched for an awful Bryce Petty.
Bilal Powell rushed 22 times for 122 yards, adding three receptions for 15 yards and a touchdown on three targets. He was the better back between himself and Matt Forte this season and showed it as he finished the season in strong fashion, averaging 138 total yards in each of his last four games. Forte will be back next season, but Powell will be right up there with him in usage.
The Bills have some talent, but the organization is a mess and is most-likely letting its best quarterback walk. The team gave E.J. Manuel an audition this week, and he failed miserably. The Bills have no direction.
Sammy Watkins was hurt most of the season, and when he did play, he was hurting still. He has a ton of ability, but injuries are a real concern for his career outlook.
Eagles 27, Cowboys 13
Carson Wentz completed 27-of-43 passes for 245 yards and two touchdowns, ending his season on a positive note despite diminishing returns as his play deteriorated as the year went on. He showed enough to believe in his ability to improve and build a team around though, and I expect him to continue getting better.
Zach Ertz finished the year on a high note again, catching 13-of-16 targets for 139 yards and two touchdowns. He has built up a connection with Wentz that should only grow this offseason, and there's no reason Ertz won't be a top target next year.
The Cowboys rested their starters for the most part, which made for an uneven and Mark Sanchez-y game. We did get to see Tony Romo for one drive, which he ended with a touchdown pass to Terrance Williams. He looked sharp and likely upped his stock for a possible trade this offseason.
Steelers 27, Browns 24
The Steelers sat all of their top players, which put Landry Jones at the helm against a weak Cleveland defense. Jones completed 24-of-37 passes for 277 yards, three touchdowns and one interception. The stats look nice, and Jones has improved measurably over the last season. He still doesn't look like the heir apparent to Ben Roethlisberger though.
Terrelle Pryor caught 7-of-11 targets for 94 yards and topped 1,000 receiving yards in his first full season as a wide receiver. It was an amazing feat with whom he had at quarterback and with his recent conversion to wide receiver. He will be 28 in June, so his time to shine is now.
Falcons 38, Saints 32
Matt Ryan and the Falcons are an offensive juggernaut right now as he completed 27-of-36 passes for 331 yards and four touchdowns against the Saints. It was a masterful performance to start this game, as he led his team to five touchdowns on their first five possessions.
Julio Jones was a big part of the offense, which hadn't been true for a while. He caught 7-of-9 targets for 96 yards and one touchdown, and will get a week off to get 100 percent for the playoffs. This team is going to be hard to stop.
Drew Brees completed 29-of-50 passes for 350 yards, two touchdowns and one interception after the Falcons got out to an unbelievably fast start. Brees hit 5,000 yards for the fifth time in his career, and at age 38, he doesn't seem to be slowing down much. He'll likely continue to have trouble outside of domes, but as long as he's playing over half his games indoors, he is going to put up big numbers until his arm falls off.
Michael Thomas caught 10-of-14 targets for 156 yards and one touchdown, setting the Saints' rookie receiving mark, eclipsing Marques Colston. Brandin Cooks had a few more yards than Thomas this year, but Thomas led the team in receptions and touchdowns, and is just too much of a force in the red zone for Cooks to have a chance to beat out his fantasy numbers moving forward.
Giants 19, Redskins 10
The Giants had nothing to play for, but went ahead and played their starters all game. They weren't all that sharp in their tune up for the playoffs, so I'm not sure it was worth the risk, but they did get out of the game without any major injuries.
Paul Perkins was the star of this game, with 21 rushing attempts for 101 yards, while Rashad Jennings saw 18 carries for 52 yards and a touchdown. Perkins has more juice and appears to be trusted enough now for the majority of the work. Expect him to again see a healthy helping of work in the playoffs.
Kirk Cousins completed 22-of-35 passes for 287 yards, one touchdown and two interceptions, the last of which lost the game and the playoffs for Washington. Cousins is a good quarterback and a starter in this league, but is prone to plays like the one that ended this game. This game might have hurt his earning potential a little, but I still expect him to sign a deal with Washington because there just aren't quarterbacks of his caliber available.
Cardinals 44, Rams 6
David Johnson had his leg rolled up, and it was not pleasant to witness. Initial word sounds somewhat positive, which would be great so Johnson could have a relatively healthy offseason after putting up insane numbers every week this season. Unless his MRI reveals something devastating, Johnson will be the No. 1 fantasy pick on average next season.
Carson Palmer completed 20-of-38 passes for 255 yards with three touchdowns and one interception against the Rams to finish off an uneven 2016 season. He did finish strongly enough though, with six multi-touchdown games out of his last seven after only having three in his first nine games. He's old and doesn't have the arm strength he once had, but he can still play well enough to be Arizona's best option next season.
Jared Goff completed 13-of-20 passes for 120 yards. He kept from throwing an interception, but also from throwing a touchdown. A potted plant would have had similar numbers.
Todd Gurley played in this game and put up some stats, but they were his normal for this year, not very good stats, which seems like some kind of weird parallel universe where Gurley is just another running back after watching him destroy teams last season despite the Rams having little to no offense besides him. Gurley needs a real coach and fast.
Broncos 24, Raiders 6
Devontae Booker decided that Week 17 was his time to shine instead of after C.J. Anderson went down. Back then, Booker took over as the starter and absolutely sucked. On Sunday though, he rushed 24 times for 57 yards and a touchdown, plus caught 3-of-3 targets for 52 yards and another touchdown. Booker was so awful this season that I'll need to see him do it more than once before I can get back on board.
Trevor Siemian played the whole game despite Gary Kubiak saying that Paxton Lynch would see work and possibly a full half. Siemian completed 17-of-27 passes for 206 yards, two touchdowns and one interception. He had some good games, but overall it just wasn't enough. When you have Denver's defense and can't make the playoffs, there's something wrong.
Connor Cook completed 14-of-21 passes for 150 yards, a touchdown and an interception after Matt McGloin had to leave the game due to a hard hit. McGloin did not look good before he left, and Cook didn't look much better, but this game likely will push the Raiders to choose, because it's not obvious.
Chiefs 37, Chargers 27
Alex Smith completed 21-of-28 passes for 264 yards, two touchdowns and an interception, plus he rushed for 21 yards and another touchdown. Smith now has three rushing touchdowns over his last three games and is asserting himself a bit more in that department. He likely will need to continue scrambling in the playoffs if the Chiefs want to pull off some upsets.
Spencer Ware wasn't able to go this week with a rib injury, so Charcandrick West started in his stead and looked much better than he has recently. West rushed 16 times for 58 yards and caught all five of his targets for 58 yards and two touchdowns. With the win, Kansas City moved up to the No. 2 seed and got a bye week, so Ware should likely be healthy, but West showed enough to be considered for more work in the playoffs.
Philip Rivers completed 22-of-38 passes for 269 yards, two touchdowns and two interceptions. The picks raised his total for the year to 21, which leads the league. The Chargers once again had a horrible string of luck with injuries this year, and Rivers was often put into situations where he needed to win the game on his own, which led to him forcing the ball too often. He still looked like the same Rivers who can take over a game though. If the Chargers can stay relatively healthy next season, they should be able to win now.
Antonio Gates caught the 111th touchdown of his career, tying Tony Gonzalez for the most all time. Gates said he will be back next season, so he will break that record, but he will be behind Hunter Henry, who caught a touchdown of his own this week and finished his rookie campaign with eight scores despite playing behind Gates all season.

Seahawks 25, 49ers 23
The Seahawks got the lead in this game, but not by much, and then saw that Matt Ryan was eviscerating the Saints, so they sat their starters in the fourth quarter since they couldn't move up in their seeding if Atlanta won.
Colin Kaepernick brought his team back, but once again, disappeared for much of the game. He continues to show flashes, while then going into the tank. Of course, a lack of talent around him doesn't help either. He's likely gone this offseason.
Packers 31, Lions 24
I think this Aaron Rodgers fella might make it in the NFL. He completed 27-of-39 passes for 300 yards and four touchdowns, while rushing nine times for 44 yards. He finishes the season with a league-high 40 touchdown passes to just seven interceptions, with another four touchdowns on the ground. He now has 15 TDs to no interceptions in his last six games. The MVP race looks like it will come down to Rodgers and Matt Ryan; both are deserving.
Davante Adams caught 6-of-9 targets for just 31 yards, but he turned two of those receptions into touchdowns, raising his touchdown total to 12. It does pay to have Aaron Rodgers as your quarterback.
Matthew Stafford completed 26-of-41 passes for 347 yards, two touchdowns and one interception. It was a good fantasy day, but not enough to beat Aaron Rodgers when he is on.
Zach Zenner got the start and looked good in the first half, but was shut down in the second half, finishing with 69 yards on 20 carries, including a touchdown. He also caught 4-0f-5 targets for 41 yards to give him a solid game for fantasy. Zenner won't be the lead back next season, but he has kept his hat in the ring for next year.
For more thoughts, check out Walt's updated
NFL Power Rankings
, which will be posted Tuesday morning.
Comment...
Fantasy Football: The Things I Learned - Week 17
- 1/2
Fantasy Football: The Things I Learned - Week 16
- 12/25
Fantasy Football: The Things I Learned - Week 15
- 12/19
Fantasy Football: The Things I Learned - Week 14
- 12/12
Fantasy Football: The Things I Learned - Week 13
- 12/5
Fantasy Football: The Things I Learned - Week 12
- 11/28
Fantasy Football: The Things I Learned - Week 11
- 11/21
Fantasy Football: The Things I Learned - Week 10
- 11/14
Fantasy Football: The Things I Learned - Week 9
- 11/7
Fantasy Football: The Things I Learned - Week 8
- 10/31
Fantasy Football: The Things I Learned - Week 7
- 10/24
Fantasy Football: The Things I Learned - Week 6
- 10/17
Fantasy Football: The Things I Learned - Week 5
- 10/10
Fantasy Football: The Things I Learned - Week 4
- 10/3
Fantasy Football: The Things I Learned - Week 3
- 9/26
Fantasy Football: The Things I Learned - Week 2
- 9/19
Fantasy Football: The Things I Learned - Week 1
- 9/12
NFL Picks
- Oct. 15
2020 NFL Mock Draft
- Oct. 13
2019 NFL Mock Draft
- Oct. 11
Fantasy Football Rankings
- Sept. 5
2019 NBA Mock Draft
- Aug. 13
NFL Power Rankings
- June 3
2018:
Live 2018 NFL Draft Blog
- April 30
2018 NFL Week 1 Recap
- Sept. 7
2018 NFL Week 2 Recap
- Sept. 14
2018 NFL Week 3 Recap
- Sept. 21
2018 NFL Week 4 Recap
- Sept. 28
2018 NFL Week 5 Recap
- Oct. 5
2018 NFL Week 6 Recap
- Oct. 12
2017:
Live 2017 NFL Draft Blog
- April 30
2017 NFL Week 1 Recap
- Sept. 12
2017 NFL Week 2 Recap
- Sept. 19
2017 NFL Week 3 Recap
- Sept. 26
2017 NFL Week 4 Recap
- Oct. 2
2017 NFL Week 5 Recap
- Oct. 9
2017 NFL Week 6 Recap
- Oct. 16
2017 NFL Week 7 Recap
- Oct. 23
2017 NFL Week 8 Recap
- Oct. 30
2017 NFL Week 9 Recap
- Nov. 6
2017 NFL Week 10 Recap
- Nov. 13
2017 NFL Week 11 Recap
- Nov. 20
2017 NFL Week 12 Recap
- Nov. 27
2017 NFL Week 13 Recap
- Dec. 4
2017 NFL Week 14 Recap
- Dec. 11
2017 NFL Week 15 Recap
- Dec. 18
2017 NFL Week 16 Recap
- Dec. 25
2017 NFL Week 17 Recap
- Jan. 1
2017 NFL Week 18 Recap
- Jan. 8
2017 NFL Week 19 Recap
- Jan. 15
2017 NFL Week 20 Recap
- Jan. 22
Super Bowl LII Recap
- Feb. 5
2017:
Live 2017 NFL Draft Blog
- April 30
2017 NFL Week 1 Recap
- Sept. 12
2017 NFL Week 2 Recap
- Sept. 19
2017 NFL Week 3 Recap
- Sept. 26
2017 NFL Week 4 Recap
- Oct. 2
2017 NFL Week 5 Recap
- Oct. 9
2017 NFL Week 6 Recap
- Oct. 16
2017 NFL Week 7 Recap
- Oct. 23
2017 NFL Week 8 Recap
- Oct. 30
2017 NFL Week 9 Recap
- Nov. 6
2017 NFL Week 10 Recap
- Nov. 13
2017 NFL Week 11 Recap
- Nov. 20
2017 NFL Week 12 Recap
- Nov. 27
2017 NFL Week 13 Recap
- Dec. 4
2017 NFL Week 14 Recap
- Dec. 11
2017 NFL Week 15 Recap
- Dec. 18
2017 NFL Week 16 Recap
- Dec. 25
2017 NFL Week 17 Recap
- Jan. 1
2017 NFL Week 18 Recap
- Jan. 8
2017 NFL Week 19 Recap
- Jan. 15
2017 NFL Week 20 Recap
- Jan. 22
Super Bowl LII Recap
- Feb. 5
2016:
Live 2016 NFL Draft Blog
- April 30
2016 NFL Week 1 Recap
- Sept. 12
2016 NFL Week 2 Recap
- Sept. 19
2016 NFL Week 3 Recap
- Sept. 26
2016 NFL Week 4 Recap
- Oct. 3
2016 NFL Week 5 Recap
- Oct. 10
2016 NFL Week 6 Recap
- Oct. 17
2016 NFL Week 7 Recap
- Oct. 24
2016 NFL Week 8 Recap
- Oct. 31
2016 NFL Week 9 Recap
- Nov. 7
2016 NFL Week 10 Recap
- Nov. 14
2016 NFL Week 11 Recap
- Nov. 21
2016 NFL Week 12 Recap
- Nov. 28
2016 NFL Week 13 Recap
- Dec. 5
2016 NFL Week 14 Recap
- Dec. 12
2016 NFL Week 15 Recap
- Dec. 19
2016 NFL Week 16 Recap
- Dec. 26
2016 NFL Week 17 Recap
- Jan. 2
2016 NFL Week 18 Recap
- Jan. 9
2016 NFL Week 19 Recap
- Jan. 16
2016 NFL Week 20 Recap
- Jan. 23
2016 NFL Week 21 Recap
- Feb. 6
2015:
Live 2015 NFL Draft Blog
- April 30
2015 NFL Week 1 Recap
- Sept. 12
2015 NFL Week 2 Recap
- Sept. 17
2015 NFL Week 3 Recap
- Sept. 24
2015 NFL Week 4 Recap
- Oct. 1
2015 NFL Week 5 Recap
- Oct. 8
2015 NFL Week 6 Recap
- Oct. 15
2015 NFL Week 7 Recap
- Oct. 22
2015 NFL Week 8 Recap
- Oct. 29
2015 NFL Week 9 Recap
- Nov. 5
2015 NFL Week 10 Recap
- Nov. 12
2015 NFL Week 11 Recap
- Nov. 19
2015 NFL Week 12 Recap
- Nov. 26
2015 NFL Week 13 Recap
- Dec. 4
2015 NFL Week 14 Recap
- Dec. 11
2015 NFL Week 15 Recap
- Dec. 18
2015 NFL Week 16 Recap
- Dec. 25
2015 NFL Week 17 Recap
- Jan. 4
2015 NFL Week 18 Recap
- Jan. 11
2015 NFL Week 19 Recap
- Jan. 18
2015 NFL Week 20 Recap
- Jan. 25
Super Bowl 50 Recap
- Feb. 8
2014:
Live 2014 NFL Draft Blog
- May 8
2014 NFL Week 1 Recap
- Sept. 5
2014 NFL Week 2 Recap
- Sept. 12
2014 NFL Week 3 Recap
- Sept. 19
2014 NFL Week 4 Recap
- Sept. 26
2014 NFL Week 5 Recap
- Oct. 3
2014 NFL Week 6 Recap
- Oct. 10
2014 NFL Week 7 Recap
- Oct. 17
2014 NFL Week 8 Recap
- Oct. 24
2014 NFL Week 9 Recap
- Oct. 31
2014 NFL Week 10 Recap
- Nov. 6
2014 NFL Week 11 Recap
- Nov. 13
2014 NFL Week 12 Recap
- Nov. 20
2014 NFL Week 13 Recap
- Nov. 27
2014 NFL Week 14 Recap
- Dec. 5
2014 NFL Week 15 Recap
- Dec. 12
2014 NFL Week 16 Recap
- Dec. 19
2014 NFL Week 17 Recap
- Dec. 29
2014 NFL Week 18 Recap
- Jan. 4
2014 NFL Week 19 Recap
- Jan. 11
2014 NFL Week 20 Recap
- Jan. 18
Super Bowl XLIX Live Blog
- Feb. 1
Super Bowl XLIX Recap
- Feb. 2
2013:
Live 2013 NFL Draft Blog
- April 26
2013 NFL Week 1 Recap
- Sept. 10
2013 NFL Week 2 Recap
- Sept. 17
2013 NFL Week 3 Recap
- Sept. 24
2013 NFL Week 4 Recap
- Oct. 1
2013 NFL Week 5 Recap
- Oct. 8
2013 NFL Week 6 Recap
- Oct. 15
2013 NFL Week 7 Recap
- Oct. 22
2013 NFL Week 8 Recap
- Oct. 29
2013 NFL Week 9 Recap
- Nov. 4
2013 NFL Week 10 Recap
- Nov. 11
2013 NFL Week 11 Recap
- Nov. 18
2013 NFL Week 12 Recap
- Nov. 25
2013 NFL Week 13 Recap
- Dec. 2
2013 NFL Week 14 Recap
- Dec. 9
2013 NFL Week 15 Recap
- Dec. 16
2013 NFL Week 16 Recap
- Dec. 23
2013 NFL Week 17 Recap
- Dec. 30
2013 NFL Week 18 Recap
- Jan. 6
2013 NFL Week 19 Recap
- Jan. 13
2013 NFL Week 20 Recap
- Jan. 20
Super Bowl XLVIII Recap
- Feb. 3
Super Bowl XLVIII Live Blog
- Feb. 2
2012:
Live 2012 NFL Draft Blog
- April 26
2012 NFL Week 1 Recap
- Sept. 10
2012 NFL Week 2 Recap
- Sept. 17
2012 NFL Week 3 Recap
- Sept. 24
2012 NFL Week 4 Recap
- Oct. 1
2012 NFL Week 5 Recap
- Oct. 8
2012 NFL Week 6 Recap
- Oct. 15
2012 NFL Week 7 Recap
- Oct. 22
2012 NFL Week 8 Recap
- Oct. 29
2012 NFL Week 9 Recap
- Nov. 5
2012 NFL Week 10 Recap
- Nov. 12
2012 NFL Week 11 Recap
- Nov. 19
2012 NFL Week 12 Recap
- Nov. 26
2012 NFL Week 13 Recap
- Dec. 3
2012 NFL Week 14 Recap
- Dec. 10
2012 NFL Week 15 Recap
- Dec. 17
2012 NFL Week 16 Recap
- Dec. 24
2012 NFL Week 17 Recap
- Dec. 31
2012 NFL Week 18 Recap
- Jan. 7
2012 NFL Week 19 Recap
- Jan. 14
2012 NFL Week 20 Recap
- Jan. 21
Super Bowl XLVII Recap
- Feb. 4
Super Bowl XLVII Live Blog
- Feb. 4
2011:
Live 2011 NFL Draft Blog
- April 28
2011 NFL Week 1 Recap
- Sept. 12
2011 NFL Week 2 Recap
- Sept. 19
2011 NFL Week 3 Recap
- Sept. 26
2011 NFL Week 4 Recap
- Oct. 3
2011 NFL Week 5 Recap
- Oct. 10
2011 NFL Week 6 Recap
- Oct. 17
2011 NFL Week 7 Recap
- Oct. 24
2011 NFL Week 8 Recap
- Oct. 31
2011 NFL Week 9 Recap
- Nov. 7
2011 NFL Week 10 Recap
- Nov. 14
2011 NFL Week 11 Recap
- Nov. 21
2011 NFL Week 12 Recap
- Nov. 28
2011 NFL Week 13 Recap
- Dec. 5
2011 NFL Week 14 Recap
- Dec. 12
2011 NFL Week 15 Recap
- Dec. 19
2011 NFL Week 16 Recap
- Dec. 26
2011 NFL Week 17 Recap
- Jan. 2
2011 NFL Week 18 Recap
- Jan. 9
2011 NFL Week 19 Recap
- Jan. 16
2011 NFL Week 20 Recap
- Jan. 23
Super Bowl XLVI Live Blog
- Feb. 6
2010:
Live 2010 NFL Draft Blog
- April 22
2010 Hall of Fame Game Live Blog
- Aug. 8
2010 NFL Kickoff Live Blog
- Sept. 9
2010 NFL Week 1 Review
- Sept. 13
2010 NFL Week 2 Review
- Sept. 20
2010 NFL Week 3 Review
- Sept. 27
2010 NFL Week 4 Review
- Oct. 4
2010 NFL Week 5 Review
- Oct. 11
2010 NFL Week 6 Review
- Oct. 18
2010 NFL Week 7 Review
- Oct. 25
2010 NFL Week 8 Review
- Nov. 1
2010 NFL Week 9 Review
- Nov. 8
2010 NFL Week 10 Review
- Nov. 15
2010 NFL Week 11 Review
- Nov. 22
2010 NFL Week 12 Review
- Nov. 29
2010 NFL Week 13 Review
- Dec. 6
2010 NFL Week 14 Review
- Dec. 13
2010 NFL Week 15 Review
- Dec. 20
2010 NFL Week 16 Review
- Dec. 27
2010 NFL Week 17 Review
- Jan. 3
2010 NFL Week 18 Review
- Jan. 10
2010 NFL Week 19 Review
- Jan. 17
2010 NFL Week 19 Review
- Jan. 24
Super Bowl XLV Live Blog
- Feb. 6
2009:
Live 2009 NFL Draft Blog
- April 25
2009 Hall of Fame Game Live Blog
- Aug. 10
2009 NFL Kickoff Live Blog
- Sept. 10
2009 NFL Week 1 Review
- Sept. 14
2009 NFL Week 2 Review
- Sept. 21
2009 NFL Week 3 Review
- Sept. 28
2009 NFL Week 4 Review
- Oct. 5
2009 NFL Week 5 Review
- Oct. 12
2009 NFL Week 6 Review
- Oct. 19
2009 NFL Week 7 Review
- Oct. 26
2009 NFL Week 8 Review
- Nov. 2
2009 NFL Week 9 Review
- Nov. 9
2009 NFL Week 10 Review
- Nov. 16
2009 NFL Week 11 Review
- Nov. 23
2009 NFL Week 12 Review
- Nov. 30
2009 NFL Week 13 Review
- Dec. 6
2009 NFL Week 14 Review
- Dec. 13
2009 NFL Week 15 Review
- Dec. 20
2009 NFL Week 16 Review
- Dec. 27
2009 NFL Week 17 Review
- Jan. 4
2009 NFL Week 18 Review
- Jan. 11
2009 NFL Week 19 Review
- Jan. 18
2009 NFL Week 20 Review
- Jan. 25
Super Bowl XLIV Live Blog
- Feb. 7
2008:
Live 2008 NFL Draft Blog
- April 26
2008 NFL Kickoff Blog
- Sept. 4
NFL Week 1 Review
- Sept. 8
NFL Week 2 Review
- Sept. 15
NFL Week 3 Review
- Sept. 22
NFL Week 4 Review
- Sept. 29
NFL Week 5 Review
- Oct. 6
NFL Week 6 Review
- Oct. 13
NFL Week 7 Review
- Oct. 20
NFL Week 8 Review
- Oct. 27
NFL Week 9 Review
- Nov. 3
NFL Week 10 Review
- Nov. 10
NFL Week 11 Review
- Nov. 17
NFL Week 12 Review
- Nov. 24
NFL Week 13 Review
- Dec. 1
NFL Week 14 Review
- Dec. 8
NFL Week 15 Review
- Dec. 15
NFL Week 16 Review
- Dec. 22
NFL Week 17 Review
- Dec. 29
NFL Wild Card Playoffs Review
- Jan. 4
NFL Divisional Playoffs Review
- Jan. 11
NFL Championship Sunday Review
- Jan. 19
Super Bowl XLIII Live Blog