I received many e-mails and tweets about my 2015 NFL Mock Draft and the upcoming NFL Draft in general. To share the answers to the questions publicly, I decided to start up a mailbag column. Pass along your NFL draft questions and comments. I'll put together a mailbag periodically that answers questions/comments sent via email
draftcampbell@gmail.com
or on Twitter
@draftcampbell
.
July 9, 2014
From Peter Biscane, Memphis, Tennessee

"Why are so many down on the Titans and predicting them to be picking high next year? I think if Locker stays healthy they'll at least challenge for a wild card and be in the middle of the pack. Tennessee is usually mediocre so I don't see them bottoming out."


I agree with you, Peter. I have the Titans winning a wild card and being one of the surprise teams in the AFC. Last year, they started out 3-1 with their one loss being in overtime at Houston. The injury to Jake Locker killed Tennessee's season, but if you look deeper, the team played really well despite having to go with a bad backup quarterback in Ryan Fitzpatrick. The Titans lost to the Seahawks by only a touchdown in Seattle, won at St. Louis, lost to the Colts by a field goal, lost to the Cardinals in overtime and won their final two games.
I think the Titans are going to have a rejuvenated rushing attack with a strong offensive line and some talented young receivers. If Locker stays healthy, I think the offense is going to be effective. The defense looks solid as well.
Tennessee's schedule looks very conducive to a surprising season. The team plays the Jaguars and Texans twice; the weak NFC East, Cleveland, the Jets in December and the Colts in Week 17 when Indianapolis could be resting its starters. I think this could be a breakout year for the Titans, but like you said, that all depends on Locker staying healthy and playing well.
From Abe Kramer, Skokie, Illinois

"I hope you're right on the Bears picking in the 20s but I worry about losing Josh McCown. Cutler always gets hurt."


True, Cutler has been very injury prone. Chicago has to hope that David Fales, Jordan Palmer or Jimmy Clausen steps up to be being a quality backup quarterback. I don't like the odds of that, so the Bears better keep Cutler on the field this season. Fortunately, they have a talented young offensive line that could be up to the task.
From Paul Brunson, Appleton, Wisconsin

"Do you think that Julius Peppers has anything left in the tank? I'm worried about the Packers pass rush."


That's a good question. I think that Peppers does have something left to contribute. The Bears had to play Peppers too much last year and that wore him down. In Green Bay, I think he'll be rotated well and will play better with a decreased work load.
The time is now for Nick Perry to step up. I think that Carl Bradford was a mid-round steal in the 2014 NFL Draft and could be a nice blitzer for Dom Capers as a rookie. I think the Packers' pass rush will be better in 2014.
From Theo Chambers, Flint, Michigan

"Why don't you have the Lions making the playoffs? This is the year that Detroit breaks out with their new coaching staff!"


I think the secondary is once again going to kill the Lions' shot of playing in January. They overpaid to sign Golden Tate and re-sign Brandon Pettigrew. Plus, the franchise used another top-20 pick on a tight end with Eric Ebron.
Some of those dollars/picks should have gone to fixing Detroit's terrible secondary. There were some really good cornerbacks available in free agency: Darrelle Revis, Aqib Talib, Dominique Rodgers-Cromartie, Alterraun Verner, Brandon Flowers and Antonio Cromartie. Not all of those players are without some flaws, but any one of them would have been an immediate upgrade over the Lions' current cornerbacks.
Detroit's secondary is going to get carved up by Green Bay and Chicago in four games. Plus, Cordarrelle Patterson could have a breakout season. The Lions take on other good passing offenses like New Orleans, Atlanta and New England, too. Furthermore, Detroit also has to play some superb quarterbacks or receivers in games against Carolina, Arizona and the Giants.
To me, the Lions defensive backs look like an Achilles heel that is going to cause Detroit to be in a ton of shootouts. That spells an 8-8 season to me.
From twitter @LionsFanUK

"the Lions secondary continues to be overmatched by Chicago" rem have you watched any Lions/Bears games since 2010?


I had Green Bay in there as well, see above, even though the Lions won both games last year against Chicago, Detroit couldn't contain the Bears' dynamic duo of receivers. Brandon Marshall had 14 receptions for 218 yards and two touchdowns, while Alshon Jeffery notched 14 catches for 221 yards and a touchdown in the two contests. I think it is fair to say the Lions secondary was overmatched considering that those two receivers alone totaled almost 450 yards in two games against Detroit. Maybe you didn't watch those games.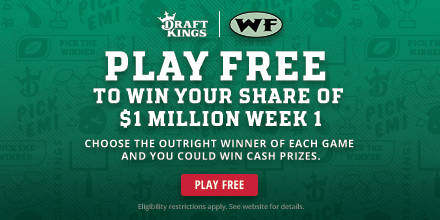 From twitter @Mike_Nelson17

"so the Jets are trading up for the number 1 pick"


No. I think the Jets are legitimate contenders for the No. 1 pick. I think their offense is going to stink with Michael Vick or Geno Smith at quarterback. Vick is inaccurate, injury prone and a turnover machine. He's living off hype. Smith didn't impress me last year either. I think Eric Decker won't be nearly as good without Peyton Manning. Chris Johnson is fool's gold as well. His burst is going away - he's had a lot of wear and tear - and I don't see it coming back.
I think New York's defense will be really good, but I see the Jets losing a lot of low-scoring games in 2014.
Once again send questions/comments via email
draftcampbell@gmail.com
or on Twitter
@draftcampbell
.
2015 NFL Draft Mailbag Archive:
2015 NFL Draft Mailbag
- Feb. 19
2015 NFL Draft Mailbag
- Feb. 13
2015 NFL Draft Mailbag
- Sept. 1
2015 NFL Draft Mailbag
- July 15
2015 NFL Draft Mailbag
- July 9
2015 NFL Draft Mailbag
- June 18
2015 NFL Draft Mailbag
- June 11
Comment...
2019 NFL Mock Draft
- Sept. 13
Fantasy Football Rankings
- Sept. 5
2019 NBA Mock Draft
- Aug. 13
2020 NFL Mock Draft
- Aug. 1
NFL Power Rankings
- June 3
NFL Picks
- Feb. 4
---
---
---
---
WalterFootball.com is part of the NESN digital network.
Support Walt's Other Site:

Sales Tips and Sales Advice - Tons of sales tips, sales techniques and sales advice, including a Sales Mock Draft: The 32 Worst Things You Can Do in Sales.

; ;
!-- BEGIN TH FUSION CODE --> This is a 300x250 left-center Adhesion unit firing on Desktop and tablet only