This new section highlights which players have improved or worsened their 2018 NFL Draft stock as the draft approaches.
By Charlie Campbell.
Send Charlie an e-mail here:
draftcampbell@gmail.com
Follow Charlie on Twitter
@draftcampbell
for updates.
2018 NFL Draft Stock Up

Joshua Jackson, CB, Iowa
In speaking with a director of college scouting, they had Jackson as the highest-graded cornerback for the 2018 NFL Draft. It is easy to understand why Jackson is held in such high esteem as he has had tremendous ball production in 2017 with seven interceptions and 18 passes broken up to go along with 47 tackles. Jackson had a three-interception game against Ohio State to help the Hawkeyes blow out the Buckeyes. Evaluators like Jackson's size at 6-foot-1, 192-pounds with speed and athleticism. With his skill set and production, Jackson could be the first cornerback off the board next April.

Nick Bawden, FB, San Diego State
It isn't easy for a fullback to earn an invitation to the Senior Bowl as the event only has a very limited number of them competing in Mobile. There are fullbacks all across college football striving to get one of those few spots at the Senior Bowl. One of the fullbacks who earned one of those elusive invitations year is Bawden. The 6-foot-3, 245-pounder has the size to be a lead blocker in the NFL and is a good athlete, having played quarterback early in his collegiate career. Bawden has caught 15 passes per season over the last two years, totaling 240 yards and a touchdown. He could work himself into being a third-day pick in the 2018 NFL Draft with a strong performance at the Senior Bowl.

Ito Smith, RB, Southern Miss
Smith has been a steady runner for Southern Miss over the past three seasons. The 5-foot-9, 195-pounder has a nose for the end zone and receiving ability for the NFL. The senior is averaging 5.7 yards per carry in 2017 for 1,321 yards with 13 touchdowns. He has 36 receptions for 370 yards as well. Smith averaged 5.5 yards per carry for 1,459 yards and 17 scores as a junior with 43 catches for 459 yards and two scores. In 2015, he averaged 6.6 yards per carry for 1,128 yards with 10 touchdowns and 49 receptions for 515 yards with three scores. Smith's consistent play earned an invitation to the Senior Bowl.

Rashaan Evans, LB, Alabama
Evans is the rare inside linebacker who has a chance to be a Thursday night selection. The 6-foot-3, 231-pounder is an explosive defender with an excellent combination of size and speed. In 2017, Evans has 57 tackles, 10.5 tackles for a loss, five sacks, one forced fumble and two passes broken up. After Alabama lost edge rushers Tim Williams and Ryan Anderson to the NFL, some of the their replacements went out for the year and others didn't provide as much production off the edge. The Crimson Tide had Evans move to rush off the edge in obvious passing situations, and he gave their pass rush a boost down the stretch. In speaking to some team sources, some saw Evans as a second-day talent for the 2018 NFL Draft, while multiple others thought he could be a late first-round or early second-round pick.

Braxton Berrios, WR, Miami
While Berrios (5-9, 186) lacks size for the NFL, he has made a ton of clutch catches for Miami during the 2017 season. His big plays helped vault Miami to the ACC Championship game. The senior has 52 receptions for 634 yards and nine touchdowns heading into his bowl game. Berrios' strong play earned him an invitation to the Senior Bowl. A strong performance in Mobile could give the undersized Berrios a much-needed boost.

Jeremy Reaves, S, South Alabama
Every year at the Senior Bowl, some Group of Five defensive backs take advantage of the all-star game attention to showcase their talent against more highly touted players. Reaves could be one of those players in 2018 as he has been a tackling machine over the past three seasons. He totaled 104 tackles as a senior, 85 as a junior and 96 as a sophomore. Reaves also had eight career interceptions, with three as a senior. He also had eight passes broken up in 2017. The 5-foot-11, 205-pounder is a player to watch in Mobile.

J.C. Jackson, CB, Maryland
WalterFootball.com noted months ago that Jackson was an intriguing cornerback prospect for the 2018 NFL Draft. He would be in the first-round discussion if it weren't off-the-field issues that separated him from the Florida Gators program. He was accussed of a role in a robbery and also had a bullet graze his eyelid in a drive-by shooting. After his rough start in college, Jackson landed at Maryland and displayed the size, speed, and athleticism of a potential special corner for the NFL.
Team sources from multiple teams have really liked what they've seen from Jackson's film. They say that staff at Maryland speak well of Jackson as a person and that he hasn't had problems there. Evaluators are grading Jackson for Day 2 because of the off-the-field issues, plus they say that he has some eye-discipline issues and free lances too much. Jackson is a superb athlete who could be a second- or third-rounder in the 2018 NFL Draft.

Nathan Shepherd, DT, Fort Hays State
Shepherd is one of the Division II products who did well enough to earn a Senior Bowl invitation. In 2017, he totaled 38 tackles with 12.5 for a loss and four sacks. Shepherd had 61 tackles with three sacks in 2016 and 69 tackles with three sacks in 2015. The 6-foot-5, 300-pounder has versatile size for the NFL, giving him the ability to play tackle in a 4-3 and the length to play end in a 3-4 defense. Shepherd has a great opportunity to rise with an impressive performance in Mobile.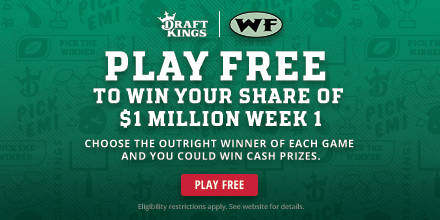 2018 NFL Draft Stock Down

Ken Webster, CB, Ole Miss
As reported
in the Hot Press
last, medical red flags are being being included in Webster's scouting report for teams around the NFL. In the 2016 season opener against Florida State, Webster went down with an ACL tear and other damage to his knee. Sources say they have lingering concerns with Webster and how long a career will be able to have in the NFL because of that knee injury.
In 2017, Webster totaled 29 tackles and two passes broken up. He flashed his old form at times with speed and twitchy athleticism, but also had a suspension to open the season after a shoplifting arrest. As a result, evaluators say grades could be all over the place with Webster with some teams having him high in the early rounds and others removing him from their board completely because of the medical concerns. Webster also could decide to return to Ole Miss for next season.

Alex McGough, QB, Florida International
McGough was a third-day prospect for the NFL, but unfortunately his stock is down through no fault of his own. In the Bad Boy Mowers Gasparilla Bowl, McGough went down with a broken collarbone. That injury will prevent him from playing in an all-star game and could restrict his pre-draft workouts. In 2017, he completed 65 percent of his passes for 2,798 yards with 17 touchdowns and eight interceptions. The 6-foot-3, 218-pound McGough has some arm talent, so if he gets healthy enough to hold workouts before the 2018 NFL Draft in March and April while displaying his throwing ability, he could rehab his draft stock after the injury.
Comment...
NFL Picks
- Oct. 21
2020 NFL Mock Draft
- Oct. 20
2019 NFL Mock Draft
- Oct. 18
Fantasy Football Rankings
- Sept. 5
2019 NBA Mock Draft
- Aug. 13
NFL Power Rankings
- June 3