This new section highlights which players have improved or worsened their 2018 NFL Draft stock as the draft approaches.
By Charlie Campbell.
Send Charlie an e-mail here:
draftcampbell@gmail.com
Follow Charlie on Twitter
@draftcampbell
for updates.
2017 NFL Draft Stock Up

Maurice Hurst, DE, Michigan
Hurst had a phenomenal game against Michigan State, dominating at the point of attack. All night, he caused major disruption using a tremendous get-off to fire into the backfield. Hurst wrecked plays from start to finish and led the way for Michigan's defense to hold the Spartans to 14 points despite the Wolverines' offense turning the ball over five times. Hurst destroyed a fourth-and-2 play in the fourth quarter to get the ball back for his offense. He showed superb first-step quickness, constantly firing his gap and getting into the backfield. Hurst was so fast off the snap that he was breaking into the backfield while offensive linemen were still getting out of their stances. Against the Spartans, Hurst totaled eight tackles with 2.5 for a loss. This season, he has 23 tackles with 4.5 for a loss. This tape will help Hurst to be an early-round pick in the 2018 NFL Draft.
Josh Allen, LB, Kentucky
As I reported in
the Hot Press last week
, sources from multiple teams say that Kentucky's Josh Allen could end up being a first-round pick in the 2018 NFL Draft. The 6-foot-5, 230-pounder has been one of the leading defenders in terms of sacks in the early going of the 2017 season with 6.5. The junior also has two forced fumbles, 35 tackles, 7.5 tackles for a loss and one pass batted. Allen produced well as a sophomore in 2016 with 62 tackles, 8.5 tackles for a loss, seven sacks and four forced fumbles.
One national scout compared Allen to Leonard Floyd coming out of Georgia with Allen's ability to rush off the edge. That scout said Allen isn't as freaky of an athlete as Floyd was, and Allen is not a top-10 pick, but he did grade Allen as a first-rounder. Another director of college scouting said he gave Allen a high second-round grade, but thought Allen could definitely end up going in the first round of the 2018 NFL Draft. That director said Allen was an interesting player because he also can play inside linebacker, whereas Floyd was just an outside edge defender. That college director said that as an inside linebacker, Allen has similarities to current Texans linebacker Zach Cunningham in terms of his height, speed, length, and athleticism in the middle. Allen is on his way to being a first-round pick in the 2018 NFL Draft.

Johnathan Abram, S, Mississippi State
While speaking with multiple area scouts who cover the Southeast last week, Abram and teammate Elgton Jenkins - see below - both received a lot of praise for helping themselves this season. The 6-foot, 210-pound Abram has been a physical defender and around the ball consistently for the Bulldogs. Abram would help himself by making more plays on the ball down the stretch of this season, but he has really helped put his draft stock on the map this fall.

Elgton Jenkins, C, Mississippi State
As mentioned above, Jenkins is a player who has created a positive buzz in the scouting community. He has blocked well for the Bulldogs at the point of attack this season, showing the ability to run and pass block. Additionally, the 6-foot-4, 313-pound Jenkins has the size to be a guard or center in the NFL. He has an off-the-field issue from earlier in his time at Mississippi State that he will get grilled on in the draft-interview process, but scouts have been impressed with Jenkins' play this fall.

Josh Sweat, DE, Florida State
Sweat had his best game of the season so far against rival Miami. Early in the first quarter, he showed nice play recognition to see a screen and break it up. Sweat almost controlled the ball for an interception. In the second quarter, Sweat did well to break down in space and take down the quarterback for a loss on a zone-read run. Just before the half, Sweat notched a sack as he used speed to fly by the right tackle and chase down the quarterback. In the fourth quarter, Sweat added another knockdown of a pass. He also achieved other pressures throughout the evening, using his speed to get upfield. This tape will help Sweat as he showed real edge-rushing talent against the Hurricanes.

Siran Neal, S, Jacksonville State
The 6-foot-1, 205-pound Neal is a small-school prospect who scouts have said impressed them this fall. Neal is a a quality run defender with 19 tackles and has some coverage skills with four passes broken up this season. As a junior, Neal had 80 tackles with 11.5 tackles for a loss, .5 sacks, four passes batted, one forced fumble and an interception. Jacksonville State has the senior playing cornerback this year, but for the NFL, he projects to safety as he is somewhat tight though a physical and aggressive defender. They think Neal could be at least a good backup and special teams contributor. He could further improve his draft stock by excelling at an all-star game in January.
Honorable Mentions:
Memphis quarterback Riley Ferguson, Boston College defensive end Harold Landry, Alabama safety Minkah Fitzpatrick, SMU wide receiver Courtland Sutton and Florida left tackle Martez Ivey.
2017 NFL Draft Stock Down

Derrius Guice, RB, LSU
Guice missed action with a leg injury lately, but he returned to the field versus the Gators. Guice was held in check by Florida, totaling 50 yards on 17 carries, and it is clear that he isn't the same runner that he was last year. Guice doesn't have the same speed and burst to hit the hole. With the lack of speed, he also isn't as violent and physical of a runner. With a lot of running backs having breakout seasons, Guice's draft stock could dive if he is unable to start producing some big games. Entering the season, there was the possibility of Guice being a late first-round pick, but right now, he looks like he might be fortunate to go in the second round of the 2018 NFL Draft.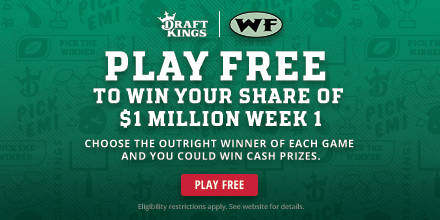 Deon Cain, WR, Clemson
Clemson has spread the ball around and not given Cain a lot of targets, plus the team is breaking in a new quarterback. Team sources have been mildly disappointed in Cain's play in 2017 and feel that Cain hasn't been as dynamic as he was last year. Cain's speed and play-making ability have been depressed this year. Halfway through the regular season, he has recorded 17 receptions for 244 yards and two touchdowns. Cain's draft grade is being influenced by his down season, and he is going to need to produce more down the stretch to help his chances of being an early-round pick in the 2018 NFL Draft.

Chukwuma Okorafor, OT, Western Michigan
There have been some reports in the media about Okorafor as an early-round tackle prospect. After speaking with some team sources, they weren't enthusiastic about Okorafor. Some sources felt that while Okorafor has some athletic ability, he is a very soft offensive lineman who they think is going to get pushed around in the NFL. Those team sources were grading Okorafor on the third day of the 2018 NFL Draft and were against their teams drafting Okorafor.

Tarvarus McFadden, CB, Florida State
McFadden made some nice plays against Miami, but overall the game tape against the Hurricanes will hurt McFadden in his draft grade. He was beaten on a slant pass, gave up a pass interference downfield, and then misplayed the ball to allow the Hurricanes' game-winning touchdown with less than 10 seconds remaining. McFadden is very physical with receivers, and in the NFL, he is going to get called regularly for pass interference and holdings if he doesn't stop getting so handsy with wideouts. McFadden is a big press-man corner, but it looks like he needs to have a lot of contact in order to prevent separation. McFadden is a first-round talent, but this tape will not suggest that he is a shutdown corner.
Comment...
NFL Picks
- Oct. 15
2020 NFL Mock Draft
- Oct. 13
2019 NFL Mock Draft
- Oct. 11
Fantasy Football Rankings
- Sept. 5
2019 NBA Mock Draft
- Aug. 13
NFL Power Rankings
- June 3